Dark circles may not be a serious skin issue but that unsightly discoloration of skin can make you look extremely tired, undernourished, and even aged. There are a variety of reasons lying behind these pesky dark circles and not many commercial undereye creams are capable of treating them effectively. Here comes the importance of simple and natural home remedies that can treat dark circles from within and help them fade away over time. Let's talk about 24 best natural home remedies to get rid of dark circles and restore a pair of bright eyes:
Cold Compress


As dark undereye circles are mostly caused due to dilation of the blood vessels in that area, applying cold compress is highly effective for getting rid of the issue. Dip a clean soft cotton washcloth in a bowl of cold water or raw milk, squeeze out the excess liquid, and spread it over your eyes until it becomes dry and warm. The same can also be performed by wrapping a few ice cubes in the washcloth and placing it under eyes for 3-4 times every day.
Sweet Almond Oil


Sweet almond oil is the best natural ingredient known so far for dark circles. Being rich in vitamin E and other nourishing elements, it can fade them away significantly without causing damages to the delicate skin around the eyes. Apply a few drops of sweet almond oil to your dark circles and massage gently with the tip of your ring finger for a couple of minutes. Do it daily before sleeping and wash off the next morning.
Cucumber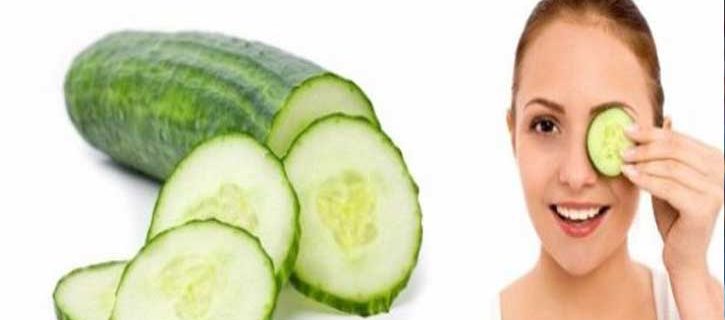 Cucumber possesses great antioxidant and astringent properties, which contribute to its skin-lightening properties remarkably. Cut 2 thick slices out of a fresh cucumber, put them inside the refrigerator for half an hour, then place those chilled slices onto your eyelids covering the dark-circled areas. After 10-15 minutes, remove them and wash your eyes with cold water. Do this twice every day and your racoon eyes will vanish in a few weeks.
Raw Potato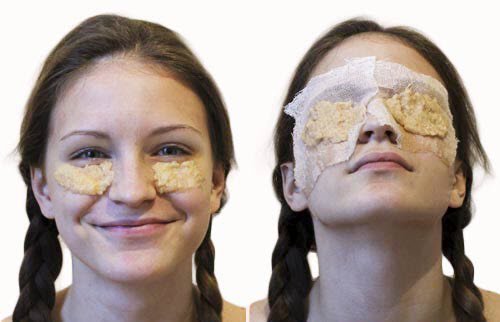 Raw potato juice is considered as a natural bleaching agent that works wonder for dark undereye circles. Grate and extract the fresh juice of a raw potato, keep it inside the refrigerator until gets chilled, and apply it directly with the help of a cotton ball. You can also dip two cotton pads in the juice and place them over your eyelids. Let the juice sit for 10 to 15 minutes and rinse with cold water. Repeat twice daily for a few weeks and the difference will be visible easily.
Rose Water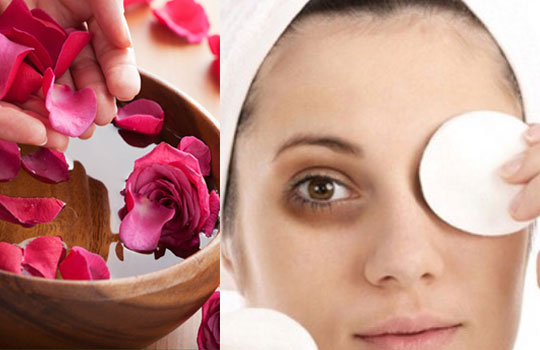 The best thing about rose water is that it rejuvenates the skin around your eyes while lightening dark circles to a great extent. Soak a couple of cotton pads in fresh rose water and place them over your eyelids covering the circles completely. Remove the pads after 15 minutes and wash your eyes with cold water. Keep using it twice daily for great results.
Lemon Juice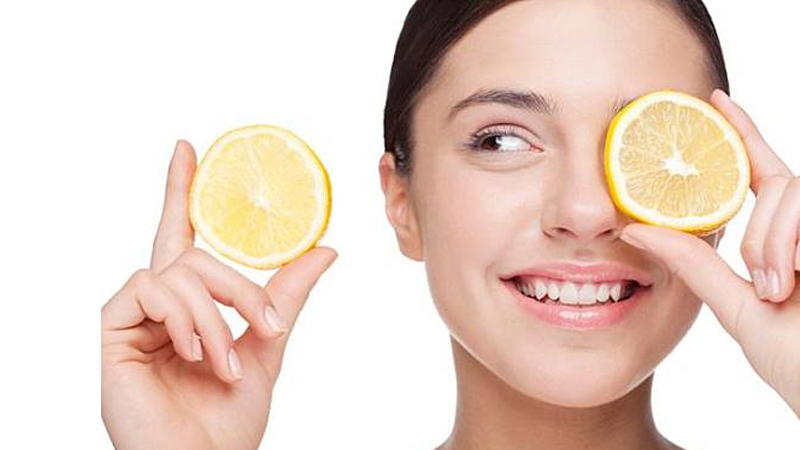 Lemon juice comes loaded with the antioxidant vitamin C, which lightens dark undereye skin effectively. Moreover, it is a natural bleaching agent, which also plays a key role in removing dark circles. So, just squeeze out the fresh juice of a lemon and apply it around your eyes with the help of a cotton swab. After 5 to 10 minutes, rinse off with plain water. Using it daily will brighten up your undereye skin in few weeks. However, stay away from this remedy if you have sensitive or very dry skin.
Tomato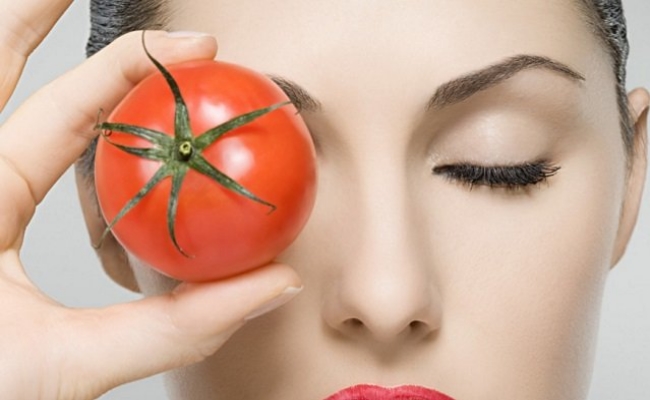 The natural acidic properties of tomato make it a powerful bleaching ingredient for skin. You can strengthen it even more by combining with lemon juice. First, take half of a fully ripe tomato, deseed it, and extract its juice. Then, blend 1 teaspoon of lemon juice with it and apply to your ugly dark circles. Leave it for 10 minutes and rinse thoroughly with cold water. Repeat twice a day for a couple of weeks.
Coconut Oil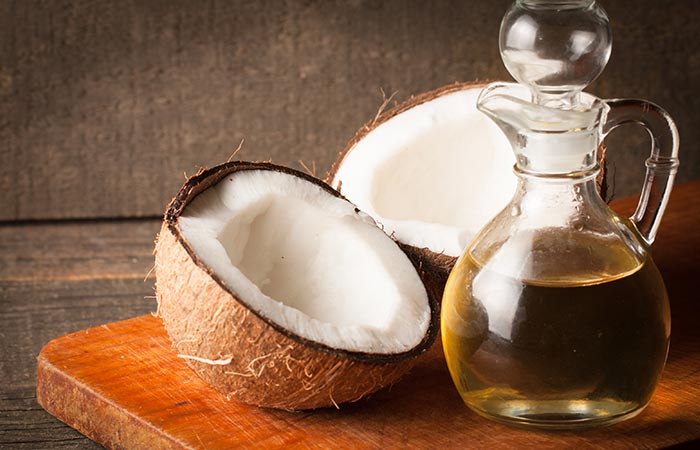 Coconut oil comes with multitude of benefits and removing dark circles is one of them. You need some virgin or extra virgin coconut oil so that the skin around your eyes gets nourished and healthy at the same time. Pour a few drops of oil onto your fingertip, pat it on affected areas, and massage light-handedly both clockwise and anti-clockwise for a few minutes. Do it daily at the bedtime for a few months.
Green Tea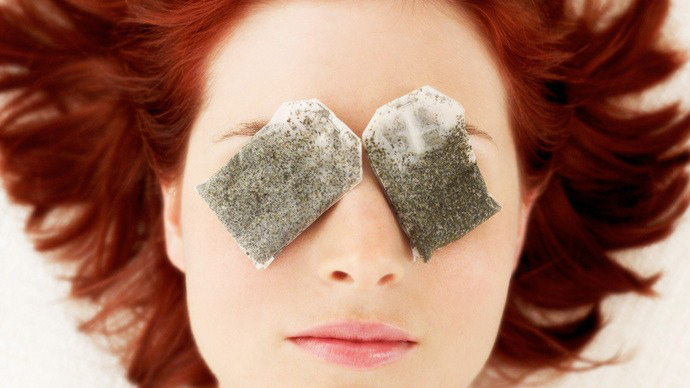 Green tea is a powerhouse of antioxidants, which keep dark circles at bay. It also contains caffeine that works on the blood vessels under eyes and prevents the skin from getting discoloured. Hence, take 2 green tea bags and put them to use. Soak them in a cup of water and refrigerate for 30 minutes. Place the chilled tea bags over your closed eyelids and leave for next 15 to 20 minutes. This remedy works the best when used twice daily for 2-3 weeks.
Turmeric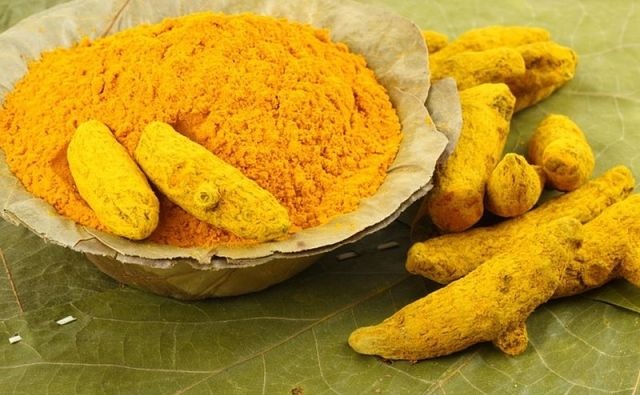 The skin brightening as well as lightening properties of turmeric are quite well-known and they help minimize dark circles too. It is always good to apply the raw extract of turmeric directly, but you can also combine 1 teaspoon of sweet almond oil with (1/4) teaspoon of turmeric powder to make a thick paste and use it to treat your undereye skin. Leave the paste for 20 minutes and then, wipe it off gently with a piece of damp cloth.
Aloe Vera Gel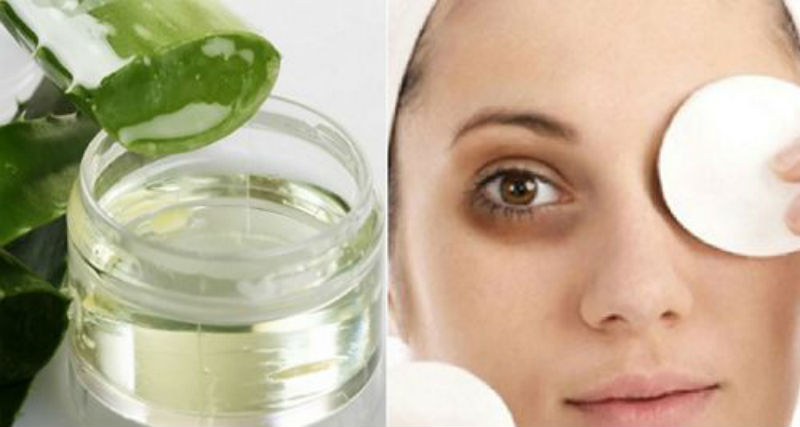 You can take advantage of the goodness of aloe vera gel for removing your pesky dark circles. Just take some fresh aloe gel (either scrape it off a fresh aloe vera leaf or invest in a bottle of raw and pure aloe gel) and massage your undereye area with it for a few minutes. Be as gentle as possible while massaging and let it sit for 15 minutes. Practicing it daily will soothe, nourish, and hydrate the skin to make it look much healthier.
Argan Oil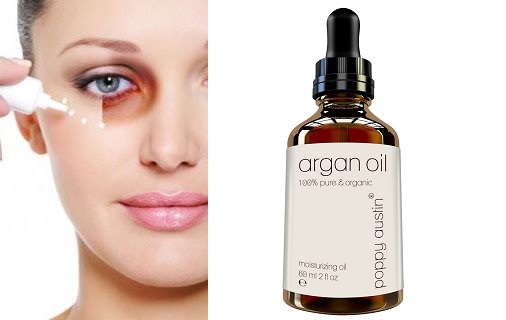 The antioxidant and vitamin E contents of argan oil heal, nourish, and brighten the tissues under eyes efficiently. In addition, it is extremely lightweight that gets absorbed into the skin in minutes without leaving any oily residue. Pour a few drops of argan oil onto the tip of your ring finger, apply it gently to your dark circles, and massage until it disappears completely. Do it daily before hitting the bed for restoring the natural radiance of your undereye skin in few weeks.
Apple Cider Vinegar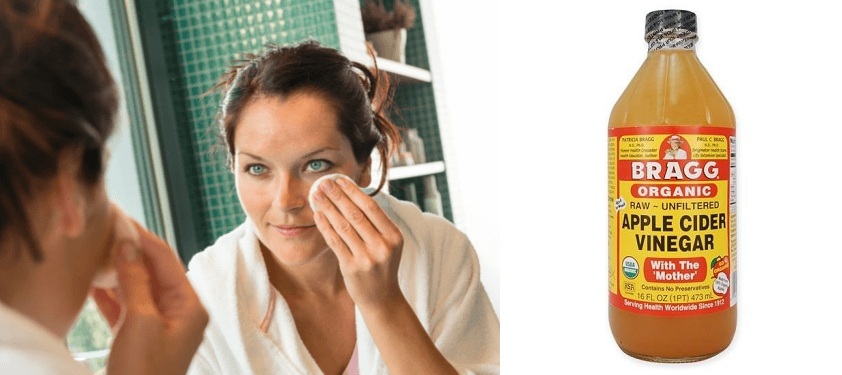 Apple cider vinegar is full of essential vitamins, minerals, and enzymes which work together to replenish the dark skin under eyes and rejuvenate it eventually. You need a tablespoon of pure organic apple cider vinegar and a q-tip to apply it to the troubled area. Repeat it twice daily to get visible results in just a few days.
Castor Oil


When it comes to getting rid of racoon eyes naturally, castor oil can turn out to be a very good remedy. It conditions and invigorates the dry and dull skin under eyes so that it looks much lighter and brighter. However, you must find organic and absolutely refined castor oil to take good care of your delicate undereye skin. Apply a few drops every night before going to bed and wash off in the morning with plain water.
Grapeseed Oil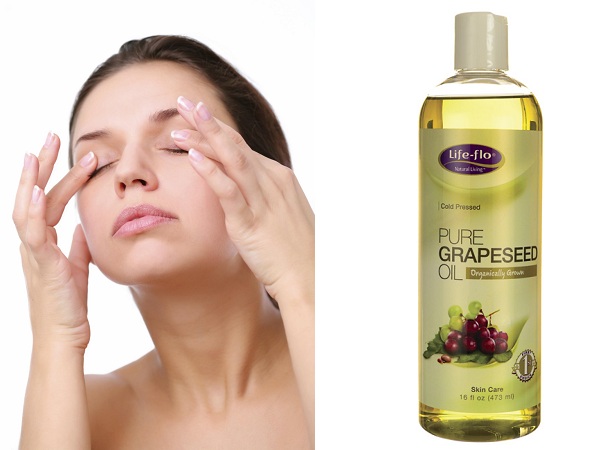 Being loaded with antioxidant-rich flavonoids, grapeseed essential oil works wonderfully for dark undereyes. You can take 2 to 3 drops of it onto your fingertip and apply directly. Massage it into your skin in a very light-handed manner. Leave it overnight for the best outcomes.
Honey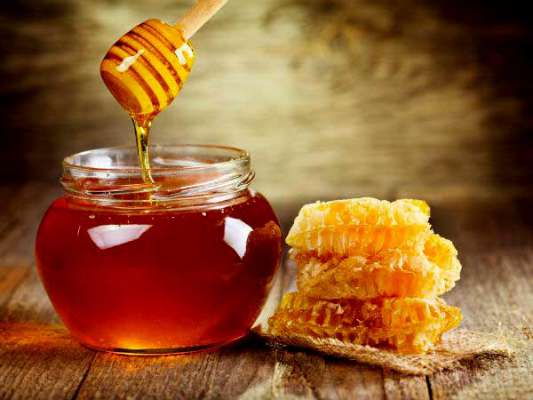 Honey truly doesn't need an introduction in the beauty realm and you can definitely try it for eradicating those ugly dark circles. Just apply some pure, raw and organic honey under your eyes in thin layers and let it sit for 15 to 20 minutes. Then, rinse off with lukewarm water. Make sure to give yourself this honey treatment twice every day.
Baking Soda


Baking soda may sound pretty misfit in this list, but it is actually an amazing remedy to treat your dark circles. Mix 1 teaspoon of baking soda with 1 up of tepid water and prepare a thin paste of semi-liquid consistency with no lump in it. Dip and soak 2 cotton pads in the mixture and place them over your closed eyelids for 15 minutes. The anti-inflammatory properties of baking soda will make the skin around your eyes healthier by improving blood circulation there.
Jojoba Oil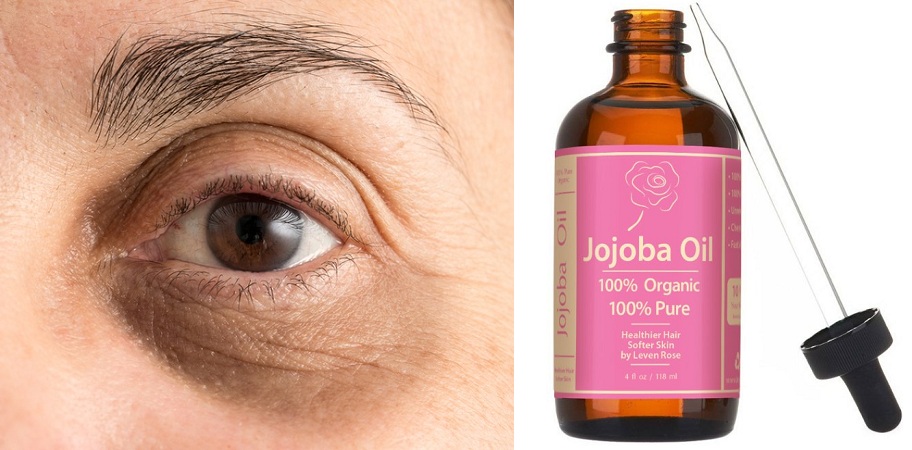 Dark circles can also be corrected naturally with the help of using jojoba oil. Apply a few drops of oil around your eyes focusing on the affected area and massage with your fingertips very gently for a couple of minutes. Let it sit for the entire night and keep repeating it every day. The rejuvenating oil is also rich in healthy fatty acids, which help in rectifying the colour of the undereye skin by hydrating and nourishing it.
Black Seed Oil / Kalonji Oil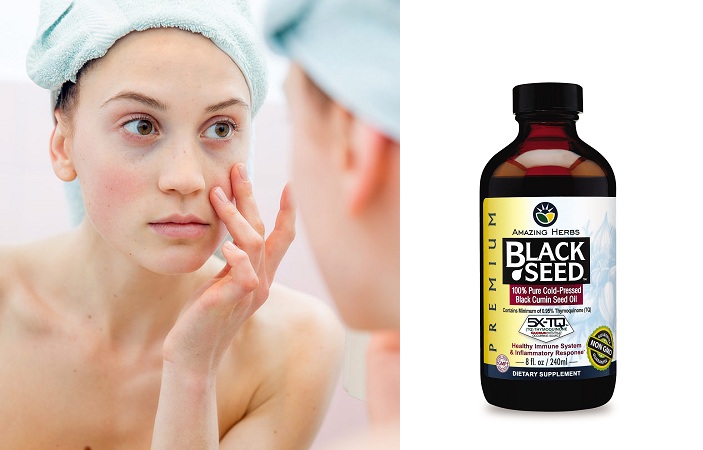 The antioxidant and anti-inflammatory properties of black seed oil or kalonji oil are not only good for treating various skin disorders, but they are also pretty beneficial for our dark circles. You need to take half teaspoon of pure raw honey and add 2-3 drops of oil to it for preparing the effective mixture. Apply it to the skin beneath your eyes and rinse with water after 15 minutes. Repeat daily for the best results.
Peppermint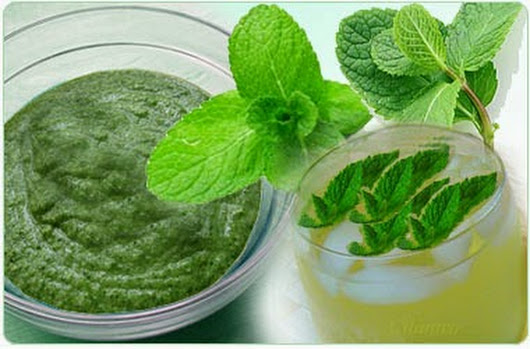 The vitamin C content of peppermint leaves is good for our undereye health. Hence, using it will help you get rid of dark circles over time. Crush a few fresh mint leaves and make a paste by adding a few drops of plain water to it. Apply thoroughly to the skin underneath your eyes and wait for next 10 minutes. Rinse with cold water and repeat daily at bedtime. However, make sure that you are not allergic to peppermint before using.
Cold Milk


Raw cold milk is another highly effective natural remedy that can be used by anybody for this purpose. It contains lactic acid, which fights against dark circles and takes great care of the delicate skin under eyes. Take 4 tablespoons of raw cold milk in a small bowl, soak two clean cotton balls in it, and place them under your eyes. Rinse your eyes with plain water after 15-20 minutes. You will get amazing results in 2 weeks by doing it twice every day.
Olive Oil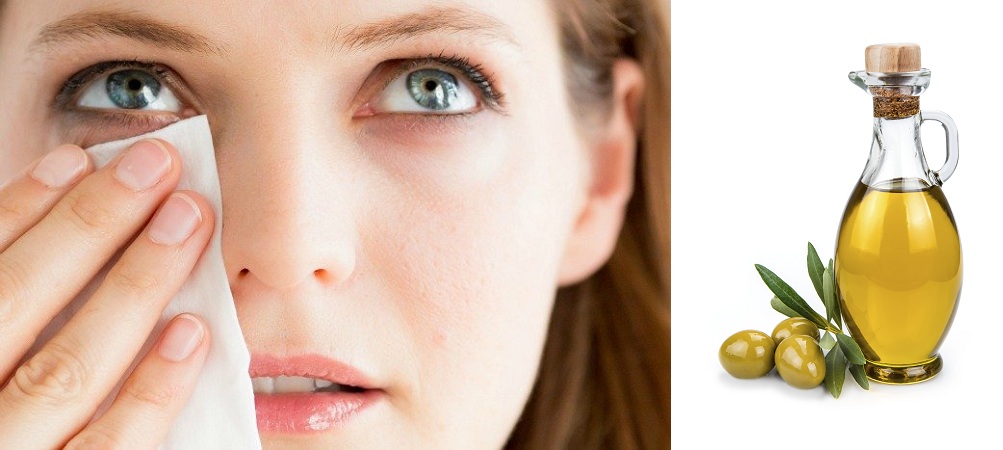 Virgin olive oil can help you fade your dark circles away like magic. Simply mix a pinch of turmeric powder with a few drops of oil or apply it directly to the troubled parts of the skin. Massage gently with your fingertips in a small circular motion and leave it overnight. Regular application of olive oil to your undereye area will nourish it, condition it, and make it brighter gradually.
Saffron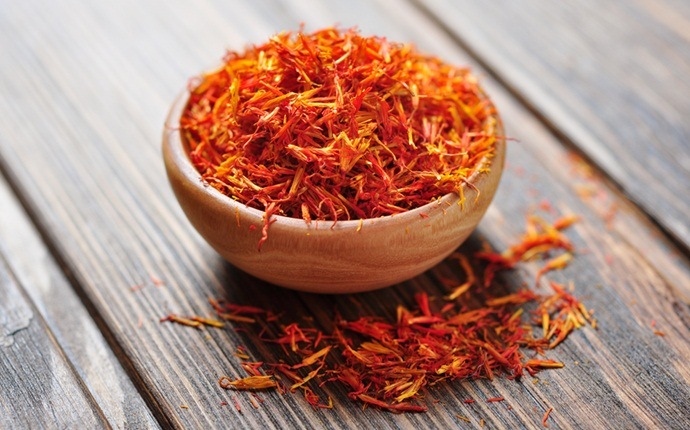 Saffron has long been used for improving complexion and it can also be used for treating dark circles naturally. Thanks to its great antioxidant and anti-inflammatory properties. Dip 1-2 saffron strands into (1/4) cup of raw milk and let it soak for some time. You have to apply this saffron-infused milk to your undereye area with the help of a cotton ball. Wash off with cold water after 15 minutes. Repeat daily and the results will be visible within a few days only.
Licorice And Vitamin K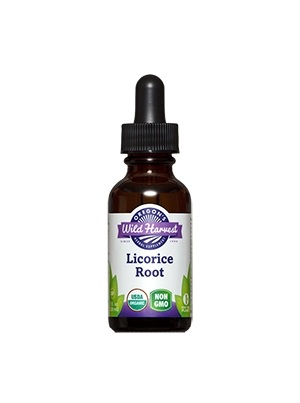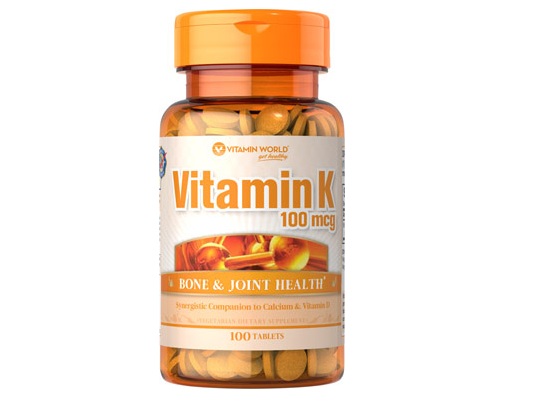 This simple remedy has amazing effects on dark circles. Licorice is full of certain isoflavonoid called glabridin, which keeps pigmentation at bay while vitamin K promotes healthy blood flow to the skin significantly. You can take the content of a vitamin K capsule out and add 3 to 4 drops of licorice root extract to it. Mix nicely to prepare a thick smooth paste. Apply it to your dark undereyes and wash off after 10 minutes. It needs to be practiced once every day.
Apart from using these home remedies, you should also eat healthy food, drink plenty of water, have enough sleep, and avoid too much sun exposure in order to stay away from developing dark circles. Take good care of your under-eye skin and those bright eyes will thank you!