Since you are getting ready to embrace a brand new phase of life, we thought to help you with every little detail so that you can be a picture-perfect bride in every occasion prior to your wedding ceremony.
Often girls find it too difficult to choose a perfect outfit for the occasion of Mehendi and their confusion takes the entire function to the backseat. It is because of two major reasons. Firstly, they already seem to be stressed out due to the constant rituals of marriage and secondly, they can't determine what to wear for indoor or outdoor mehendi ceremonies. But Mehendi being a very important ritual of your wedding must be perfect, especially, when every single moment is going to be captured and you are going to be the cynosure! So, some rocking style tips are here that will help you get a stunning look for your Mehendi ceremony.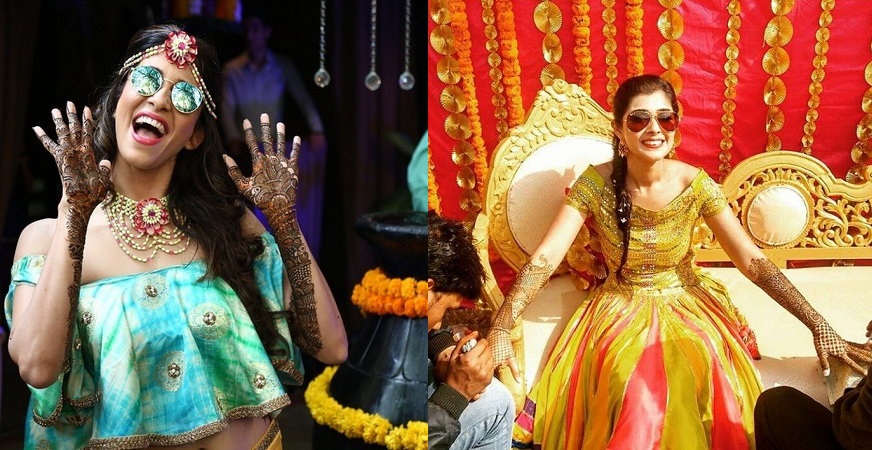 Be the 'Unique' Bride with colors
Even if you are not a true blue fan of Bollywood, bright outfits are too ideal to be copied from reel life. Remember, Kajol's leafy green outfit in DDLJ or Aishwarya's real life Mehendi look? Follow the trends of our beloved Bollywood actresses you may pick various colors such as pristine pink, orange, turquoise, green, yellow and so on to make your Mehendi picture stand out in the crowd. If bright colors don't attract you a lot, white, baby pink, light green, sky, lemon yellow and beige can be a good choice. Rely only on the traditional jewelry to complement your look. You might get numerous options while selecting the jewelry but such an important occasion of your life requires the heavy traditional ornaments to uplift your bridal look.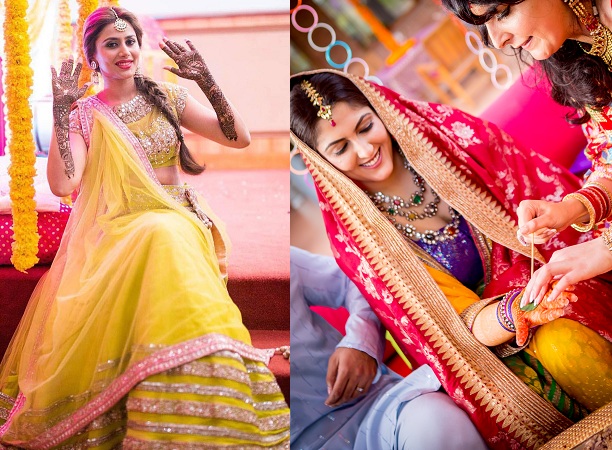 Anarkalis are perfect fit
While ghagra, sari and lehenga are best choices for traditional Indian wear, anarkalis are also the new inclusion to the list. They are comfortable, stylish as well as gorgeous and you can wear them even in your post-wedding occasions. You can team an ordinary anarkali with embroidered jackets. Throughout the Mehendi occasion, you have to continue dancing with your friends wearing the same outfit. So naturally, you will need something comfy to put on. Avoid high heels if have to keep running here and there or want to tap your feet with the music. Also, the staining will bother you less when you are in your comfy outfit. You can handle it easily!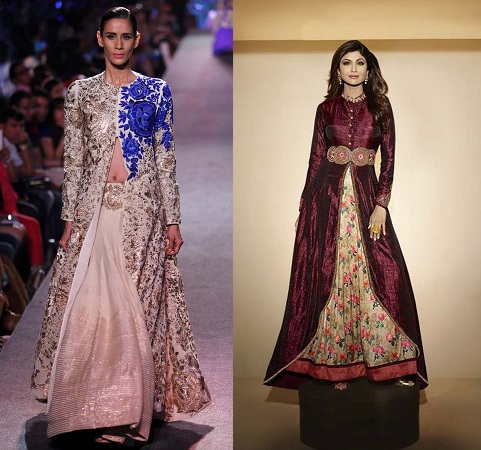 Skirts with Crop Top
Girls are growing modern these days. They love to experiment with their looks. If following the tradition sounds too boring to you, create one-of-a-kind significant style with a crop top and floral skirt. Pair it with matching stone-studded designer jacket, junk neckpiece, heavy earrings and embroidered handbag. Don't forget to pick a pair of floral flats to get an unconventional look and feel. Make it look happening and you will win the limelight at once. On a separate note, this outfit will help you look slimmer without investing extra time to hide the flab and change the atmosphere of your Mehendi instantly.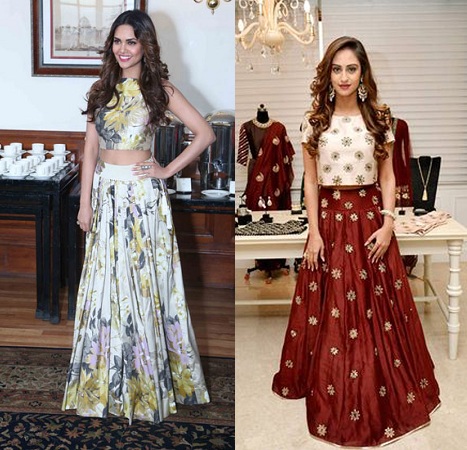 Jewelry and Makeup Products
Antique jewelry can be a distinguishing factor for the bride-to-be. Flaunt a delicate and classy look with set of kundan jewelry and real floral jewelry. When you are choosing makeup for your mehendi ceremony, keep it in mind that you will need it as it is for whole daylong. The artists will be applying mehendi on the hands and arms and you have to sit still while it dries. Therefore, a final touch up will be next to impossible (someone can help you with the touch up). Go for the waterproof as well as long-lasting makeup products that synchronize well with your mehendi outfit.
Ensure that your mehendi images speak the amount of happiness and excitement you are having in the wedding ceremony. Be the ravishing bride in your wedding!