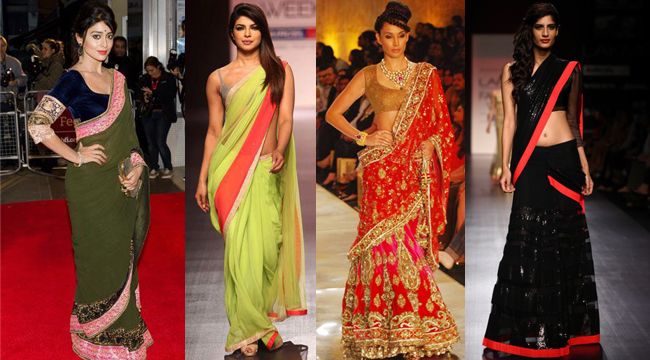 Marriage is one of the most auspicious events in a woman's life. Every woman dreams of getting married and get settled with their loved ones. It is the time when she starts on a new journey, starts with a new life. She opens a new chapter in her life. Every bride desires to be dressed like a doll and pampered like a princess on her wedding, and except saree what else can expose the beauty of a woman?
In India from almost every season we have a wedding ceremony, but mostly in the summer. Under the scorching heat of the sun not only our skin gets tanned but makes us uncomfortable also. Not to worry, these few sarees mentioned below will not only make you feel comfortable but also will make you glow:-
Crepe sarees – they are light and made of synthetic fibre fabric. The make a woman look and also feel enchanting. It gives the wearer a modern look.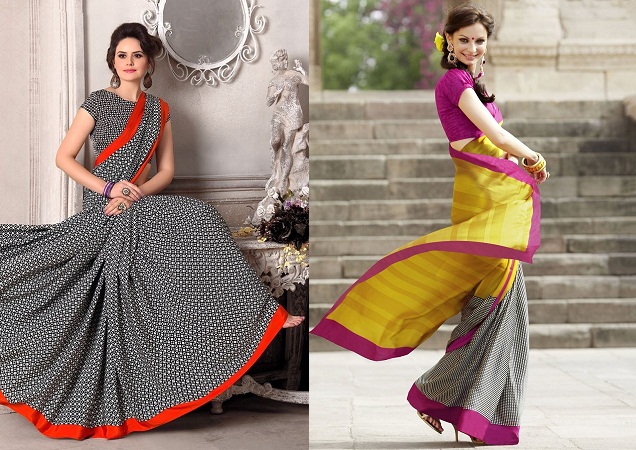 Faux georgette saree – made from silk of twisted yarns, this saree is absolutely a piece of beauty in itself. It comes in solid colours and prints. It is a great saree which unveils your true beauty.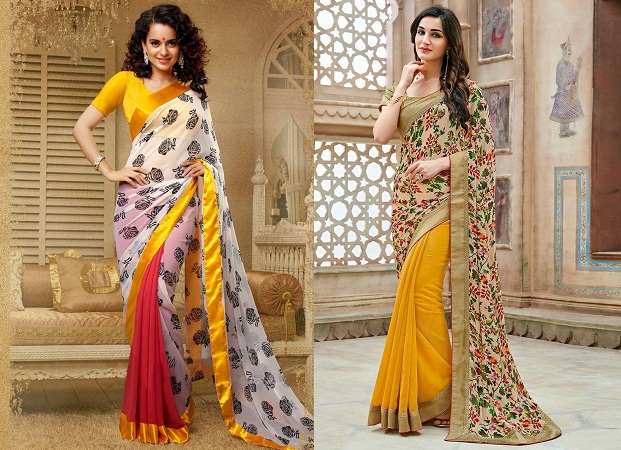 Art silk – made up of synthetic fibre which resembles natural silk this saree is just great. In hot sweaty summers you can easily rely on them. It is very comfortable and gorgeous too.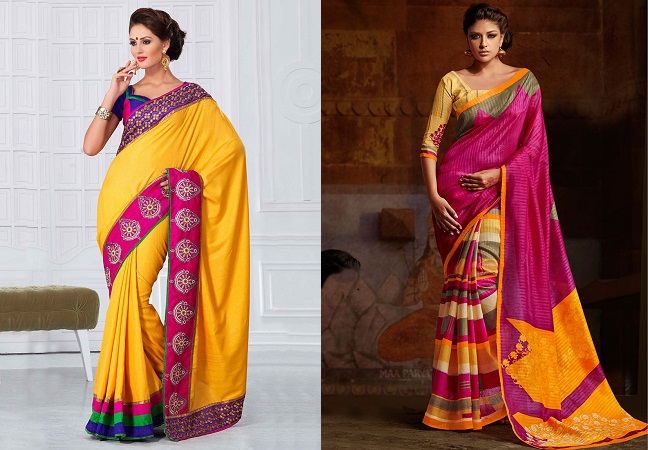 Chiffon sarees – they are extremely light weighted, colourful and comfortable. They provide you with so much comfort that even in the hot summer days you can wear them without dropping a single drop of sweat. It is a gorgeous and majestic piece of cloth which unveils a lady's beauty.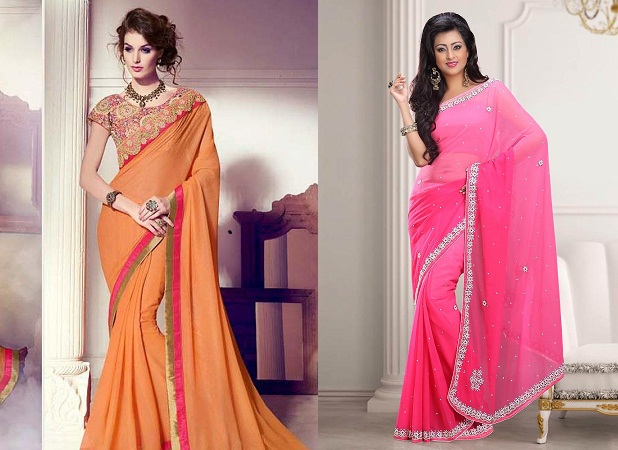 Bhagalpuri silk – this majestic piece of cloth gives you a beautiful ethnic look. It has a bright colour and various designs. It is so gorgeous that women just can't stop thinking about it.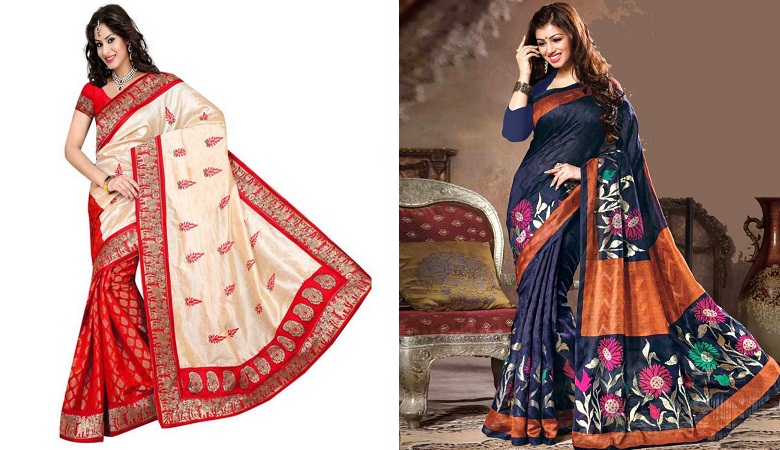 Cotton sarees – this traditional saree is not only very comfortable to wear but is also very gorgeous. It is very beautiful and can be worn stylishly throughout the entire year. It is very gorgeous and colourful too.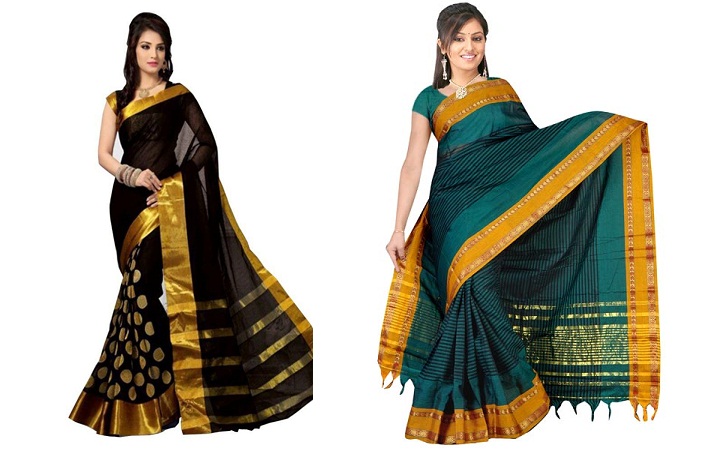 Net saree – mostly for evening party wears, this saree is very light and comfortable. They are extremely stylish and beautiful. It is very much comfortable also.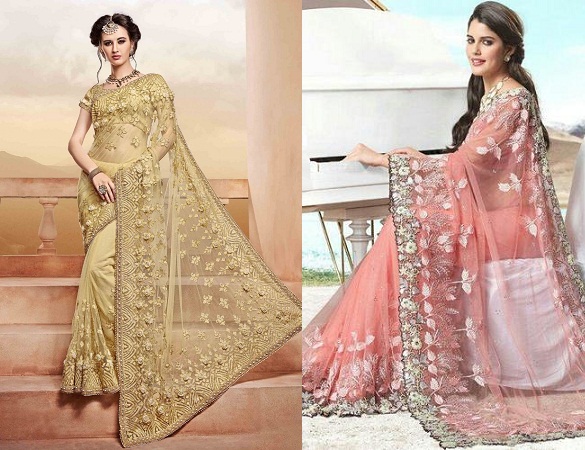 These above mentioned sarees are extremely loved by lots of women. They are trendy, beautiful and majestic. Even under the scorching heat of the summer months, you can dress beautifully in any of these sarees.
These days' sarees are the most appreciated wedding wears. Because of their trendy and ethnic looks these sarees unveils the inner beauty of a woman. Not only they are comfortable but are extremely stylish also and are very much in demand. Every woman deserves to look gorgeous in a wedding ceremony. They all want to dress like a princess and in Indian weddings a saree is your best partner. Thousands of women from all over the country have tried these sarees, and now it's your turn to try one.