It is essential to pamper your skin with beauty ingredients to bring back the glow and spark on your face. These days, life is so hectic that we just ignore the daily care of our skin. Blame it on the growing competition in the job and the stress to stay ahead in the rate race. The busy life is not only taking a toll on your family life but also on your health and skin. Stress is all visible on the skin. A stressful skin looks dull, tanned and lifeless.
While you can do a lot to control the stress in your life, you should also follow a skin care routine to retain the youthful glow forever. Along with daily skin care routine such as cleaning, moisturizing and toning, you must also do a regular facial. But if you don't have time to visit a parlor for facial, you can try to do it at home.
Yes! You can easily do it at home, only thing is that you must know the method and ingredients to use. Rest is all as simple as skin care routine. And to help you on this, we have clubbed all the details on homemade facial in this article. From facial steps to recipes for a homemade mask that you can use for facial, everything is given below. Include the homemade facial in your skin care routine and watch your skin glowing with a youthful shine like never before.
Steps to do Facial at Home
Step 1: Cleansing
Cleansing is the basic and most important steps of any skincare routine and it is no different for facial either. It helps to remove any dirt, grime, oil and pollution particles that get attached to the skin. You must select a cleanser according to your skin type. If you have oiling skin go for an oil-free cleaner, for dry skin opts for the cream based cleanser, and for combination skin buy the one that is specially made for combination skin.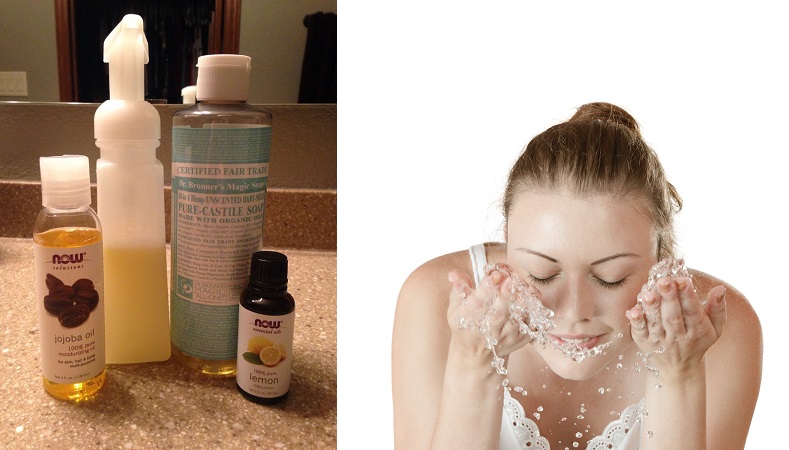 Before cleansing, you must wash your skin with warm water. Then take a small amount of face cleanser and apply on the skin in a circular motion and wash off with regular tap water. If you want to use a natural cleanser then you can use raw and organic honey. Apply the honey on the dampen face and massage for few minutes and then wash off with water. Honey moisturizes the skin and makes it supple and radiant.
Step 2: Exfoliate
Exfoliating your skin is also very essential when it comes to skin care routine or facial. Like cleansing, exfoliating also helps to remove dirt and oil from the skin. But along with this, it also wipes out dead skin and clogged pores that are not possible with cleansing. It imparts an instant glow to your skin by removing the dirty and tanned skin layer and exposing the glowing healthy skin layer.


You can choose the exfoliators available in the market according to skin types or can also prepare at home. It is quite simple to prepare exfoliator at home with the natural ingredients that are easily available in the kitchen. If you have oily skin then you can use this homemade exfoliator by mixing 1 teaspoon of honey, one teaspoon of sugar and one teaspoon of water.
For dry skin, make an exfoliator by mixing one teaspoon of almond powder, one teaspoon of olive oil and a teaspoon of honey. And for normal skin, add 1 teaspoon of honey and one teaspoon of olive oil with 1 teaspoon of grinded oatmeal.
Now that you have recipes to make your own exfoliator at home, chose the recipe as per your skin type and apply on the skin by gently massaging in a circulating motion. Never over scrub skin, it is recommended to do it gently. And then wash off with cold water.
Step 3: Steam
Steaming has many benefits on skin. It not only relaxes the skin but also opens the clogged pores. While doing so, skin eliminates the toxins from the skin and absorbs the nutrients that are added in the face. Steaming is a simple procedure which you can easily do at home. You just need a pot of hot water and a towel to do it at home,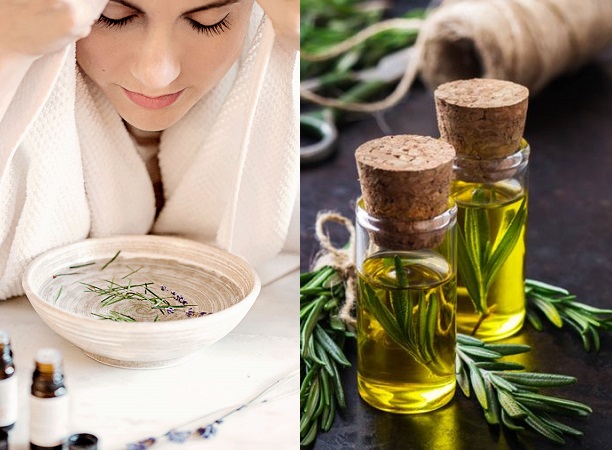 Boil a pot of hot water. Once the water is completely boiled, hold the pot with a cloth and keep it on a table. Now place your face over the pot by bending your head towards the pot. Cover your head with a towel so that all the steam just goes towards your face. Stay in this position for about 10 minutes. Then remove your face from the pot and just relax for few minutes. You can also add few drops essential oil like rosemary or lavender along with aromatic herbs. The fragrance oil and herb help your skin and nerves to relax.
Step 4: Application of Face Mask
Once you have completed the steaming the procedure, your skin is ready to soak up nutrients present in the face mask. So, now is the time for face mask application. The nutrients and goodness of the skin help to revive the skin and repair the damaged that might have occurred on the skin layer due to pollution, sun ray and other external factors.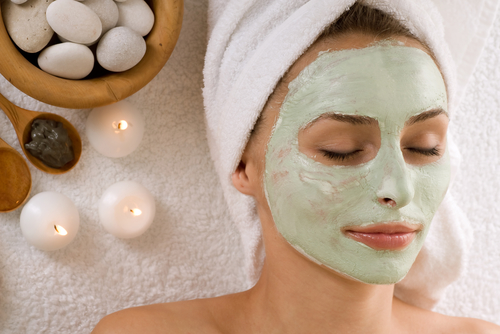 You can buy a good face mask from the market as per your skin type or even make one at home. Here are the recipes: For normal skin mix one tablespoon of honey and yogurt. If you have dry skin then take a half banana and one tablespoon of honey. And for oily skin, you can prepare a face pack by using one tablespoon of Multani mitti and 1 tablespoon of honey.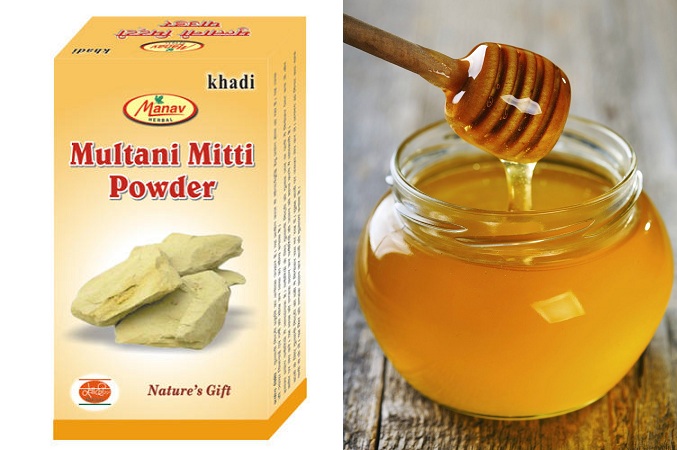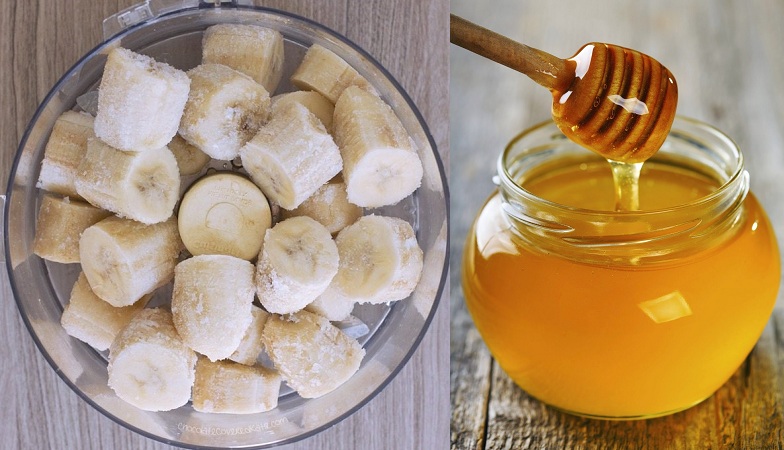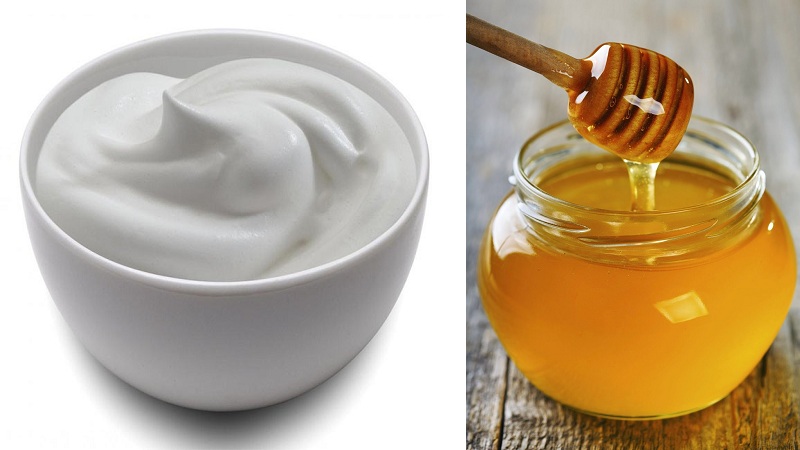 Once you have prepared the face pack, apply directly on the skin by evenly spreading it all over. But avoid the area near your eyes. Leave the pack on the skin for about 20 to 30 minutes and then wash off with normal water or wipe it out using a cotton face wipes.
Step 5: Toning
After application of face pack, now it is the time for toning. Steaming opens up the skin pores that should get closed otherwise it results into open pores. Toning the skin just do this. It helps to remove the extra dirt and residue that might have left over even after exfoliating. It even seals the pores and imparts a radiant glow on the skin.

You can use a natural toner like apple cider vinegar or rose water for your skin or else also buy a toner from the supermarket. Soak a cotton ball into the toner and rub it on the skin so that the skin soaks it completely. Let the skin absorb the toner and dry naturally.  Avoid applying the toner in the T-zone if you have a combination skin.
Step 6: Moisturizing
The home facial is incomplete with the application of moisturizer on the skin. You can use any moisturizer that suits your skin type from the market or even use a homemade moisturizer. You can use a half teaspoon of olive oil or almond oil for normal skin as a moisturizer. For dry skin, you can use a half teaspoon of argan oil coconut oil. And for oily skin, use 1 teaspoon of aloe vera gel and half tablespoon of jojoba oil.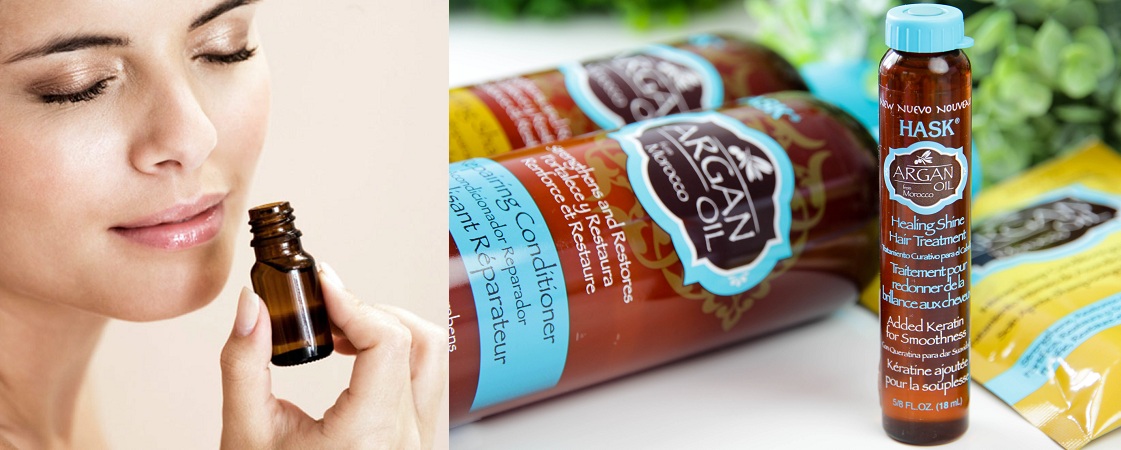 Once you have made or bought the moisturizer, apply it directly on the skin and let it get absorbed directly by the skin.
Consider these precautions while doing facial at home:
By now you know that it is really easy to facial at home. But you must take some precaution while doing it at home otherwise you may unknowingly harm your skin. Don't worry about this as we are also going to list the precautions here. Given below are the precautions that you must take to ensure a safe home facial.
After facial, your skin becomes very soft and supple. So, it is advisable not to apply any makeup on the skin for few hours. The pores might be still open and you should leave to breathe naturally for few hours.
Follow the steps properly given above for facial. You must also use the right amount of ingredients mentioned for each step.
When using natural ingredients, it is completely safe and does not harm your skin. So, you can repeat the facial every week for better glow and shine on your skin.
Before starting the facial, you must keep all the items and ingredients ready beforehand to avoid any mistake later. As there is a chance of missing any step while you're performing the facial steps. And if you have everything handy then there is little chance of any mistake.
Facial works two ways it provides nutrition to the skin through the ingredients and the message and steam help to relax the skin as well as a mind. If your mind is relaxed, it is instantly visible on your skin. Therefore, it is important to have a cool and calm atmosphere while you do facial on the skin.
While using the ingredients during facial if you experience any discomfort or irritation on the skin then instantly discontinue the use. Thought it is less likely to happen as all the ingredients used are natural and completely safe for use.
Now that you how to do facial at home easily in no time, let's have a look at some more homemade facial mask that you can use for facial. You can use these recipes to prepare the face mask that best suits your skin.
Honey Face Mask
This mask is good for dry skin. You can use this mask if you have a dry skin. You the following ingredients to prepare the mask at home: 1 teaspoon mashed avocado, 1 teaspoon plain yogurt, and a teaspoon of raw honey. This pack is full of nutrients and vitamins that nourish the skin like no other. The fats and vitamins present in avocado deeply moisturize the skin and the acid in the yogurt enhance collagen production, refine pores and improves the skin tone.

Take a glass bowl and mix all the ingredients to make a thick paste. The mask is ready to use on the skin. You can use the mask two to three times a week as it is purely natural.
Clay Mask
Clay mask is best for oily skin. You need these ingredients to make it at home: one frozen banana, 4 soaked dates, 2 cups of filtered water, one- fourth cup of almond butter, and four tablespoons of cacao butter, one tablespoon of vanilla powder and one tablespoon of cinnamon powder. Take all the ingredients in a blender jar and blend them slowly to form a paste. Your clay mask is ready to use on skin. This mask detoxifies and clarifies the skin.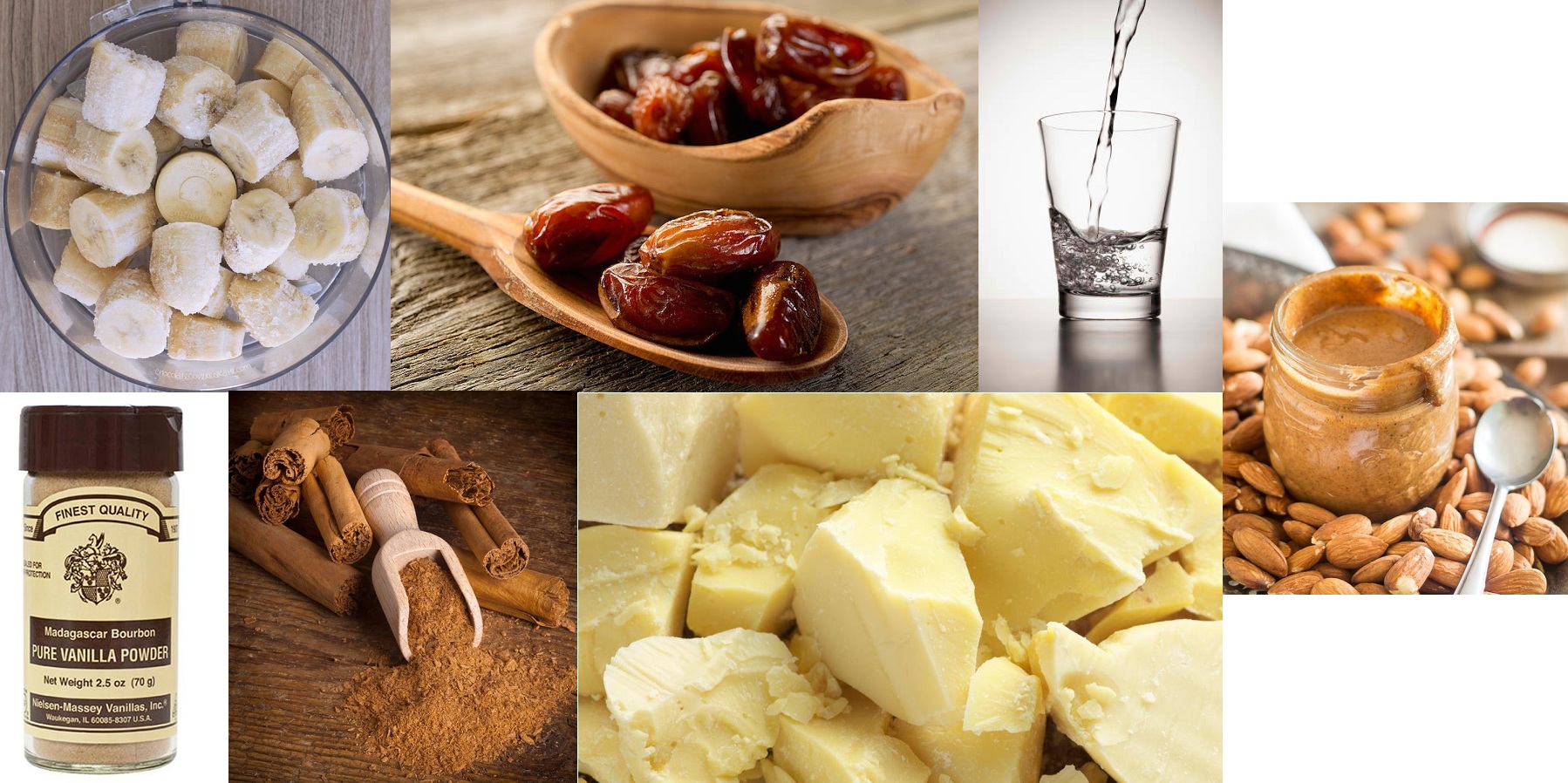 Egg White Mask
This mask is an anti-aging face mask that works on diminishing the dark spots and imparts an even tone on the skin. Egg white is loaded with protein and therefore improves the elasticity of the skin. Other ingredients used in this mask like lemon juice and honey helps to clear skin complexion by removing dark spots and tanning.

You require following ingredients to prepare the mask at home: a half tablespoon of egg white, half tablespoon of lemon juice, half tablespoon of raw honey, and one-fourth tablespoon of unflavored gelatin. Take all the ingredients in a glass bowl and mix all the ingredients into it. Then apply the mask on the skin of face and neck evenly. Leave the mask for 20 to 30 minutes to get dry. Finally, rinse off with warm water and wipe with a clean towel.
Detox Face Mask  
Here is another detox face mask that works like wonder on the skin. It is loaded with ingredients that improve skin complexion and fight skin tanning. You just these ingredients to prepare the mask one teaspoon coconut oil, half tablespoon raw honey, and juice of half lemon. Mix all the ingredients in a bowl and apply directly on the clean face. Leave the mask on the skin for 10 to 15 minutes. Once the mask gets dry, rinse your face with water and pat dry.