The Deep Red Mehendi Is The Wordsmith On Your Palm And Of Your Happy Married Life As Well:
Because of the Hindu rituals in our country, India have always been so fascinating due to the reason that all of its roots invariably discover its existence in a two thousand years old culture or popularly celebrated as the Vedic Culture. Similarly, this amply fascination is largely found in course of the wedding ceremonies where the union of a couple gets recognized before the prime witness 'Agni' following the articulation of ancient hymns. Generally, Hindus allocate a great deal of significance towards marriage. It is why the observances are found to be so colorful and the celebrations may get expanded for several days ranging from pre-wedding to post-wedding ceremonies. One of the most significant pre-wedding ceremonies related to the Indian marriages is the 'Sangeet' ceremony which facilitates dancing and singing and it is observed prior to the ceremony of Mehendi which is actually a ritual of applying henna in the preparation for wedding to the bride. So, Mehendi designs for the Sangeet are seen as an important arena to be taken care of.
An Ethnic Fashion beyond the Tradition:
According to the traditions, the bride's feet and hands are to be adorned with the stunning designs made out of Mehendi. A bit of Mehendi has to be applied on the hands of the groom as well. But you may not be aware of the deep cultural root of Mehendi tradition. Actually, it is followed by a conventional belief that Mehendi represents an alliance of matrimony and therefore relies on as one of the signs of good luck. Added to this it is commonly believed that more dark color of the Mehendi on the bride's hands would secure more love and affection from her husband and mother-in-law. Despite this deep cultural root, emphasis should be given to the Mehendi designs of Sangeet as in this twenty-first century the traditional Mehendi has been incorporated as one of the best modes of ethnic fashion.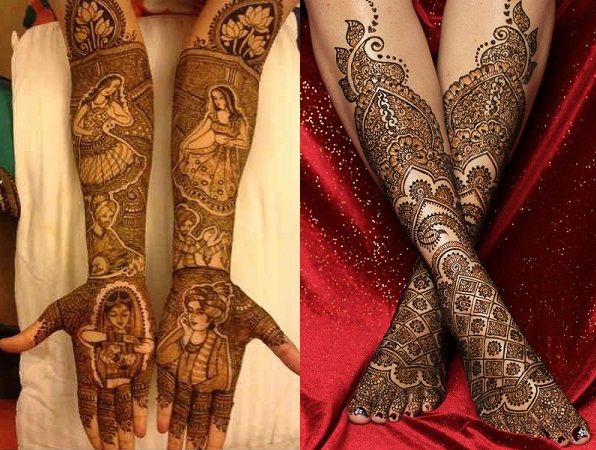 Let The Designs Of Mehendi Prevail Over Your Wedding:
So your appearance as a bride is made gorgeous with the combination of art and ethnicity made out of Mehendi. But following the conventional presentation you always restrict it to your feet and hand only. There are a lot of ways by which you may design your entire wedding with different Mehendi patterns. It is as follows.
Firstly, you may proliferate this art of Mehendi beyond your feet and hands in an unprecedented manner. Here you may select an appealing Mehendi design and apply it on your back. So if you plan to put on a low-cut Choli in your wedding, you may show it off during the celebrations and obviously, everybody's eyes would stick to this and would make you a showstopper.
Secondly, you may incorporate Mehendi designs to your wedding invitation cards which will surely make your invitation cards more unique in terms of looks.
Thirdly, you may ask your sisters and best friends to apply the similar pattern you are going to use which may come as such Mehendi code.
Finally, sometimes altering small things can facilitate a great difference, so you may apply Mehendi designs on your every wedding decors. This will obviously become an interesting presentation.

About Some of The Popular Mehendi Designs:
There are some popular Mehendi designs among which you may choose your own. Those are as follows.
Peacock designs: Perhaps this is known as the most popular among all designs. Structures of peacocks are artistically designed through a natural pattern where peacocks with blowing feathers are represented as the centre of the subject.

Paisley Designs: This is an excellent alternative design and actually inspired by the domain of Indian art where a delicate pattern is created by woven tiny paisleys together.

Circular Motif: Here a neat circle dominates the centre of attention and the top of the fingers are darkened in such a way that creates a divine like impression and leaves a mark after it gets faded away.
Floral Design: you all are aware of that the flowers denote the femininity. In this design, the flowers are drawn and brought alive in deep orange- red colour.

Lines and Patterns: Despite using the structures of birds or flowers, beautiful designs are also made with the help of patterns and lines as well. Actually, it is a kind of aimless design where all of the patterns are used altogether and somewhere in chaos they make a distinctive depiction.

Coloured Design: In this case, glittering colours are added with Mehendi design to have it an interesting look.

Border design: It is actually suited for the feet forming an outline along it facilitates a simple but a glowing and captivated effect.

Long Lasting Dark Colour Is Important In Case Of Mehendi:
Well, you may choose any of the designs mentioned above but besides this, you need to ensure that the colour of the Mehendi gets darkened and long lasting. In order to do so, you need to follow some specific methods which are mentioned below.
Always you need to have proper sleep before you apply Mehendi.
You may book your Mehendi artist a week before because it will allow you to go through their sample designs and have you enough time to finalize a particular one.
In order to get the desired result, you need to ensure that your Mehendi artist is using good quality henna. You may also make the henna paste at your home.
Before you apply henna or Mehendi, you should wash your hands and feet at first and then you need to dry them properly. Always keep this in your mind that at this moment you should completely avoid using any kind of oil or cream because those obstruct the absorptions of Mehendi to your skin.
You should not drink too much of liquids before you apply Mehendi.
While the Mehendi is being applied, you need not sit in the sun.
In order to safeguard a long lasting effect, you need to keep the Mehendi on your hand and feet for at least seven to eight hours.
There is one more way to get rich dark color from Mehendi. At first take some good quality cloves and warm them in a pan and after they get warm, move your arms along the clove smoke. But as soon as you feel over heat take your arms away.
After your Mehendi gets dried a bit, you may also apply a mixture of sugar and lemon juice with a cotton ball on it. This will also ensure you the dark color of Mehendi.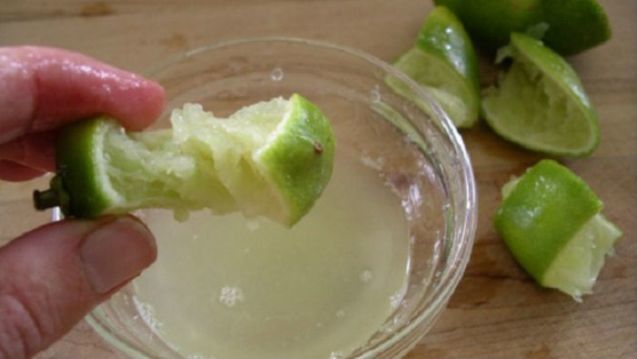 About Hiring A Good Mehendi Artist:
At the end, there comes the issue of selecting a good Mehendi artist. You must remember that every Mehendi artist is a specialist in a particular field. So before hiring any of them at first you need to get absolutely sure about that, what is the style you will look for whether you will go for Rajasthani style or Arabic style. You may also ask for their portfolios before you choose a particular style. Added to this be sure and well informed about the ingredients your hired artist is using to prepare henna paste because your skin may have sensitiveness to a particular design. Finally, some artists charge you hourly and some depending on the number of the hands they are painting on. So have an estimate from your artist in order to resist draining of your money.