While taking the tiny steps towards your expertise in makeup, the very first milestone that you have to achieve is your eye makeup. A stroke of black kohl can be good enough for a pajama party, but not for the special occasions or even when you are at work. It's quite natural that as a beginner, the entire task of makeup will seem quite overwhelming. Even you will make mistakes while you're learning and there is nothing wrong with it. But these mistakes can be avoided easily if you follow a basic guide for eye makeup.
So, let's get started!
Know how to use Eyeliner:
Drawing a perfect line with your eyeliner is the first step of eye makeup tutorial. Some of the techniques are given below that you need to keep in mind for eye makeup.
Pick a good makeup remover to keep your eyelids oil-free and secure a smudge-proof application of the eyeliner.
For a perfect wing, open your eyes, look straight in the mirror and draw the corners of your eyes. While applying the liner, make sure that you are creating a fine line closer to your actual lash line. This will leave a natural look.
For a smoky and soft eye makeup, pencil eyeliner will be ideal. Use it on your eyelids, smudge it lightly with the fingertips and your eyes will look more gorgeous. If you have crossed your 40s, try subtle colors like grey, brown, navy blue and complement your glam look with colorless or black mascara.
Tips on using Mascara for the Beginners:
If mascara was not there, how could you make your eyelashes look longer without using the false eyelashes? Here are some easy tips for proper mascara application.
Some say start from the tips. But it's not the right way. Apply your mascara from the roots of eyelashes to add some extra volume.
Avoid the clumpy look of your eyelashes with an extra coat of mascara. Add one more if you are willing to get a better volume.
Swirl the wand to make your mascara last longer and save it from drying out as well. But when you are applying the eyelash curler right after the mascara, make sure that it is not dried up completely.
Put a tissue under the lower lashes when you are applying mascara on them to get rid of the smudging issues.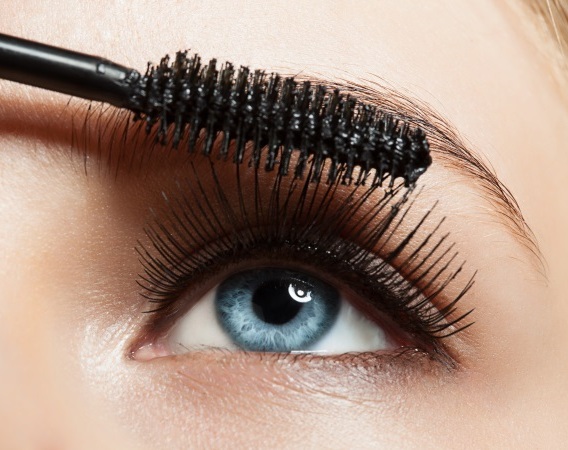 Tips for applying Eye shadow
Good quality brushes are always your best friends whom you can rely upon for years. The flat brushes in the box will deposit the shadow and the fluffy ones will work for perfect blending.
To make your eye shadow stand out, apply a white pencil on your eyelids to pop out the color of the shadow.
Grab the creamy pencils next time you are going for shopping, as they are perfect in creating the base for a smoky effect. Pick a brown eye pencil if brown eyes attract you more.
A basic trick for the first time eye shadow users:
Take a piece of blotting paper that will help you remove the excess eye shadow at once without affecting rest of the makeup.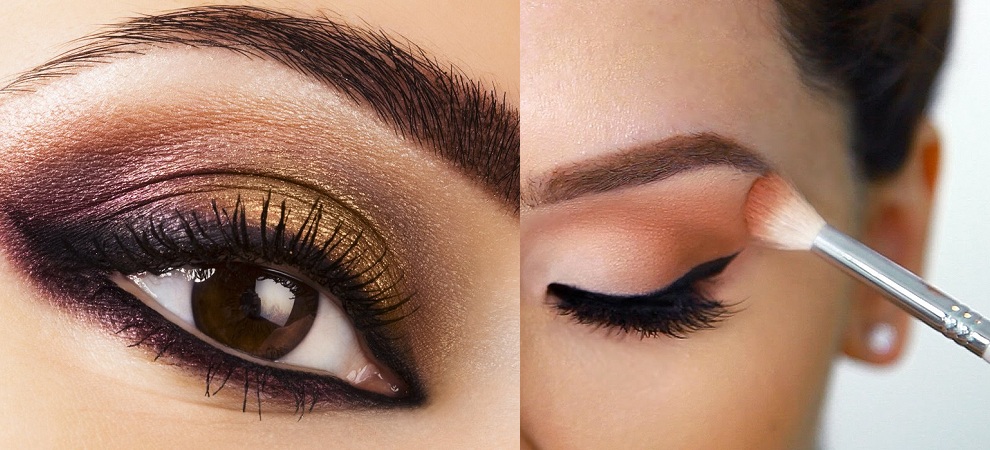 Removal of your Eye Makeup:
Removing your makeup before going to the bed is mandatory to keep your youthful look intact. But prior to removing your facial makeup, it's essential to clean your eyes. Follow this guideline to remove your eye makeup easily.
Invest in a high-quality eye makeup remover and eye toner. Take cotton balls, dab them into the makeup remover and work on each of the eyes separately.
Clean the upper lid of your eye gently and swipe the cotton ball for few times without putting too much pressure. Do the same with the lower eye lid as well. Change the ball if much of the gink comes out in the first attempt. Repeat the process in the way same with your remaining eye. Use only the clean and soft cotton balls to remove the eye makeup thoroughly.
Cotton buds will be good enough to clean the corners of your eyes safely. Make sure that your remover does not get into your eyes and sting.
Once the eye makeup is removed, it's time to get a cleanser first to clean your face gently and then use a toner for closing the facial pores.
Just like the quality eye makeup products, skin-friendly moisturizers help in keeping your skin supple, soft and young in the long run. So, don't forget to invest in good quality moisturizer for pampering your skin after you remove the makeup.
If you are wearing long stay eye makeup, stick to an under eye cream for some cooling effect to your eyes.
Olive oil, Vaseline, almond oil and baby lotions can be used as easy makeup removers. But if they get into your eyes, they will sting. So, if you are willing to take up these natural makeup removers, be careful while applying them. You can opt for baby shampoo also if you are wearing mild eye makeup.
Hope this eye makeup guide was informative enough to turn a beginner into a smart makeup tutor. Stay tuned to us for more new and exciting makeup guide and look gorgeous in every walk of life!