Whenever you get the invitation for an office holiday party, it is quite tricky to choose a perfect outfit. Getting ready for a birthday bash is easy as you have thousands of options. But office holiday party outfits are tricky. You hesitate whether to highlight your sleeveless knee-length sequin dress or play safe with the formals. We might not answer this particular confusion for you but we have better suggestions to make each of your holiday parties rocking. We have listed the best celebrity-inspired outfits for your office holiday parties. Looking gorgeous and sophisticated should be the motto when you are getting ready for the office holiday party.
Mini Skirt and Chunky Knit
Miniskirts are always in trend. If all your clothes are quite overused in other office parties, they can be your savior. Pick a chunky knit with a leather jacket and a pair of black pumps to complete your look. Don't forget to add statement accessories! In case your wardrobe lacks the presence of leather jacket, a tailored coat can serve your purpose successfully. Hunter green, maroon, black – choose a color that speaks of your good choice.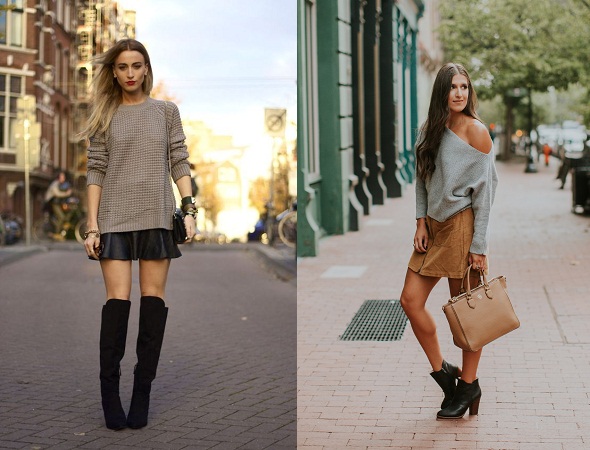 White Collared Shirt with monogrammed sweater
Collared shirts are so much formal. Their classic appeal is mind blowing. Pair it with a leather skirt and designer scarf. Put on a monogrammed sweater upon white collared skirt and you are ready to rock your office parties. Knee length boots can be the most suitable option with this look.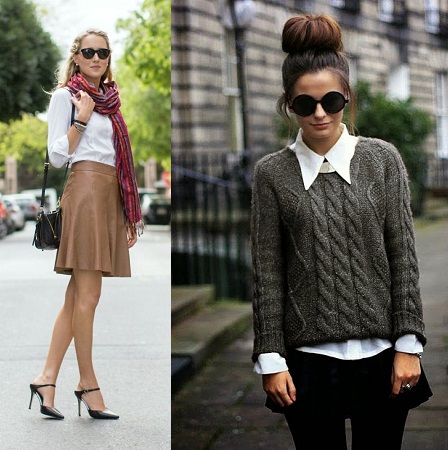 Statement long coats and leather pants
Have you ever tried the statement long coats in office parties? They look ravishing on every occasion. Team it with a pair of black leather pants and black pencil heels. Rely on the no makeup look with least use of jewelry and leather sling bags. If statement coat seems to be too flashy for your office party, let the trench coats be your faithful partner.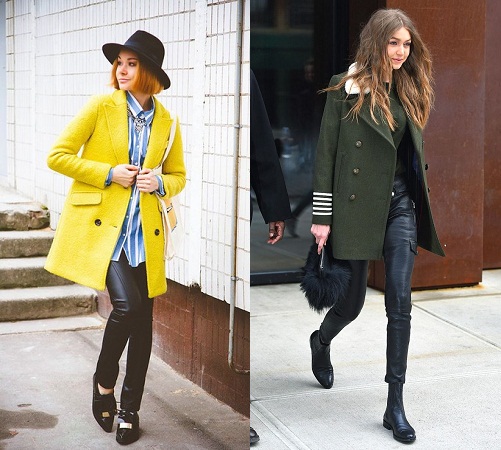 Sweatshirts with Classy Denim
Sweatshirts can be your unique style statement with the pair of classy denim. Try out the hunter green color for your sweatshirt along with statement jewelry and accessories. They not only look great but also give the feeling of looking like a fashionista among all.
Color Blocks with Fun Shades
Color block prints with sequin skirts are just too good. They actually serve a number of purposes at once. They are flashy, attractive and look like those designer pieces on which you may have spent thousands of bucks. Catch up with the party mood while playing with color blocks and fun shades. Be careful when you choose accessories with this outfit. Try to avoid colorful or block printed bags. Single colored bags are great to pair with your patterned outfit. No need to be a rainbow on a sunny day, be elegant and look classy.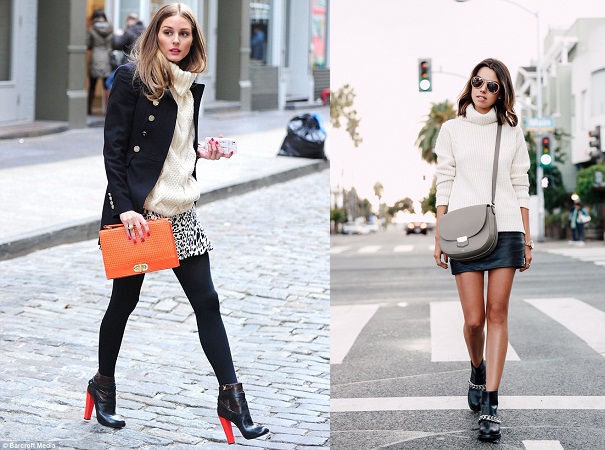 So, which style are you going to pick for the next office holiday party? Let us know and till then we will come back with some more new ideas to make your wardrobe a bit updated.