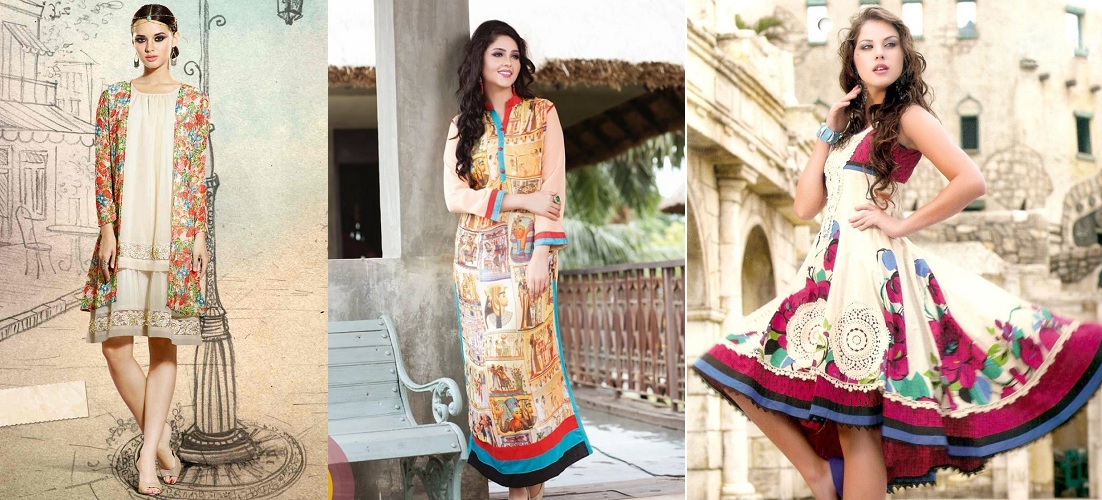 People like to experiment with looks, and when it comes to kurtis, there are a number of designs to choose from you would definitely like to customise the different available choices and get in touch with the attire that suits you the most. After all, individual preferences and choices mater a lot when you go for a new clothes. There are number of trending styles of kurtis in the market, and one of the new styles that has taken the customers in a big way is the floral styles in kurtis. There are a number of variations in fabrics, colour combinations and fabric when it comes to the choice of the kurtis, and you will definitely like to get in touch with these varieties.
The reasons behind the popularity of kurti in Indian market
However, when you probe into the fact why these kurtis are trending the stocks, there are a number of reasons that you will get to justify the point. Here are the different reasons why these kurtis have become so popular in the market.
Mix and match: There are a number of ways in which you can dress up when you have these kurtis. This mix and match factor allows you to get a number of looks. People like to experiment a kurti with jeans, leggings and other clothes. This is one of the best reasons why floral designs in kurtis have become popular. You can gain different look by combining it with different wears, and get a different outlook every time. When you wear a kurti with jeans, you gain a professional look, where as you will able to gain a casual or party look if you opt for a legging. It's a known fact that the factor of personalisation plays a decisive role in determining the choices. And when there are so many floral designs, people can obviously get a number of looks? If you are on strict budget  and don't have much fund to invest on dress, then these kurtis will be the best choice for you as they are not only budget friendly but you can mix and match it with different lowers and come up with different looks every time with minimal numbers of kurtis.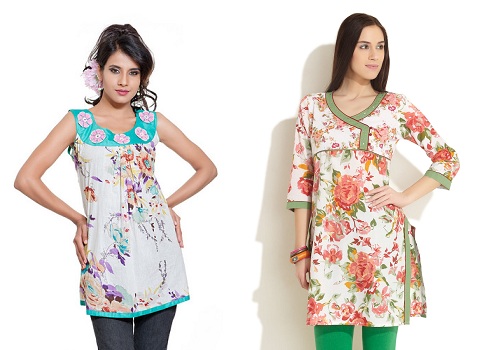 Kurtis for all body types: There are a number of shapes and sizes across which the kurtis are available. You can customise the floral kurtis according to the shape of your body. So, people from all age groups can wear these kurtis. For instance, college goers will prefer the bright and vibrant floral kurtis, whereas older people will enjoy the vintage type looks. After all, when you look at the aspect of tailoring, there are a number of options that you can get. After all, you will be able to suit the needs of your body to the kurtis. There are a number of colour combinations to choose from and there are over 100 floral designs to pick from available on the leading online stores. If you can search online then you will get to see that the online stores do mention the size of the kurtis and each design do have different sizes available do that women of all shapes and sizes get the chance to look beautiful  wearing the displayed kurtis. While shopping online for kurtis you need to mention the size you want to go with and same size will be dispatched to you. Slight variation in prices may be there for the larger sizes, but it is not compulsory for every kurti available online. If you are good in designing then you too can design the kurti for you based on the available online design and make you look even more beautiful than before.
Styles: Even within the realm of the floral kurtis, there are a number of styles and fashions. There are different cuts and shapes which can match the body structure. For instance, there is a variation of the floral kurti which looks like a wrapping around the body. So, you will be able to pick the right cutting of the kurtis. The boat shaped neck of floral kurtis is another popular variation which you can avail. So, there is a good chance for you to make the needs tailored ad you will be able to match them according to the appearance. This is a major factor for which the kurtis have become so popular. When it comes to styles of kurtis here too need to keep an eye on the figure you own. All styles don't look perfect on women having hefty figure. In case you have such figure then you need to look for such styles which can give a sliming look to the body. On the other way round if you are having a short figure then opting for short sized kurti will be best and the floral print need to be of small flowers and big flower prints are a perfect no for fat and short figure.
Fabrics: The kurtis are available across a vast range of fabrics and people are able to make their choice. There are popular fabrics like silk, cotton, chiffon and others, and each of these fabrics bring a new look to the people. For instance, when the floral designs are made on silk, the look is royal. One can wear the kurtis in parties and occasions. When the same floral design is made on a cotton fabric, it turns out to be good for evening walks or casual wears. Apart from tis, people have a good option to choose the colours according to the nature of their skin some people have sensitive skin and there are fabrics which do not go well with their skin type. So, the best option that people get is that they can choose an alternative fabric which they are comfortable with. The same design can be there in the other fabrics as well. This makes it possible to get a wide variety of customisation when the choices are made. Compromising on the quality of fabric will be a decision of fool. For summers its best to go with lightweight and cotton fabric. For winter season you can go for georgette and woollen floral fabric.   For rainy reason select synthetic fabric.
Artworks: There are different artworks on the kurtis and people who have a good taste for these artworks can choose the right one. The aptitude and tastes of individuals differ a lot and they are able to pick the right artistic design. Within the floral designs, there are well-incorporated art works that are available in the market. People who like geometric or other designs can find them in the floral variety as well. So, there are a lot of options to choose from when you plan to get in touch with the floral kurtis.

Personalisation: This is the keyword when it comes to clothing. There are a number of ways in which you can wear a kurti. When they come with floral designs, you will be able to use them as formal attires as well. So, the kurtis will serve a lot purposes and you will be able to decide where and when to wear them. All you need to do is to pick the right accessories when you opt for these kurtis. For instance, a particular kurti might match well with goggles, while, there are other variations that are matched well with good footwear. All depends on how they are used.
The most important feminine appeal: Kurtis which come with floral designs appeal to the core of the heart. There are different designs of flowers, and you will be able to choose from the lot. The colour combinations can also be customised, and the appeal which the elegant flowers create will definitely cast a spell of beauty.
Finding the best kurtis online:
All the above reasons have played a positive role in moulding the choice of the people when they choose the right kurti, and the floral kurtis are one of the most popular feminine attires that are available in the market today. If you are looking for the ideal destination where you can find the best designed kurtis, the online stores will be the best place for you. With every passing day more and more designs are coming in the market and you can find wide collections online of different price ranges. The best part of shopping online is that after receiving the kurti in hand if you feel that it's not that perfect that you thought off then you will get the chance to change it and go for the new design. Some of the online stores offer you exchange offers and some gives you the choice of accepting refund. These days shopping online are very easy and absolutely happy to do task. You can search online and find the list of online portals which are offering the best collections of kurtis with floral pattern and design. Look cool in floral pattern kurti.