Jamewar fabric is considered as one of the most exquisite textiles in and from India. The term "Jamewar" means "yard long robe". The name of the fabric came as it was used traditionally to make thick robes and shawls to protect people against cold. Therefore, the weavers and artisans embraced the beauty and richness of this fabric and created the masterpiece Jamewar saree.
Origin or Jamewar sarees:
Traveling from a long distance to Kashmir to Persia, the Jamewar fabric reached to the Indian subcontinent approximately five centuries ago, but this luxurious fabric reached to the ultimate crest during the Mughal reigning period. During the historical time, the Jamewar sarees were mainly hand-woven and it mostly took years or sometimes a decade to complete weaving one saree. Later in the 18th century, with the invention of Jacquard loom, there were big changes in Jamewar weaving. Since that time, flawless weaves and skilled embroidery work accentuated this fabric. Historically, these sarees were crafted out of pure silk material and they were worn exclusively by the people of aristocrat and royal class.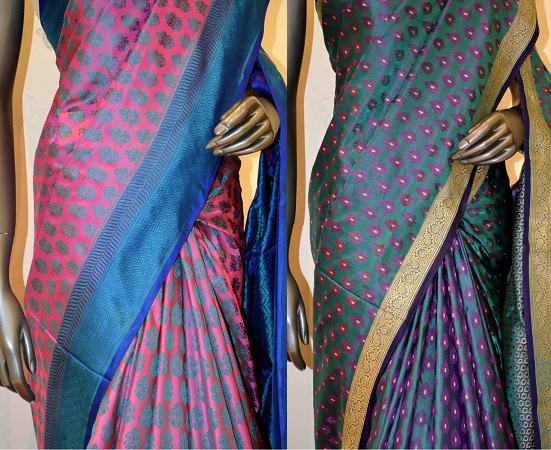 Technique of weaving:
The weaving technique of Jamewar sarees was an intricate and painstaking one. Several little wooden shuttles or kannis of different shades were utilized for a single line of weft of this saree. Maximum 50 shades are used in a single saree and the most popular shades include: sufed (white), zard (yellow), ferozi (turquoise), mushki (black), uda (purple), ingari (green), kirmiz (scarlet) and gulnar (crimson). Several months of hard work went into preparing these sarees. Not more than one inch can be added in this saree every day in the 48-inch width of material. But, these days, with the faster looms and advanced technologies, the Jamewar sarees are accessible to everyone.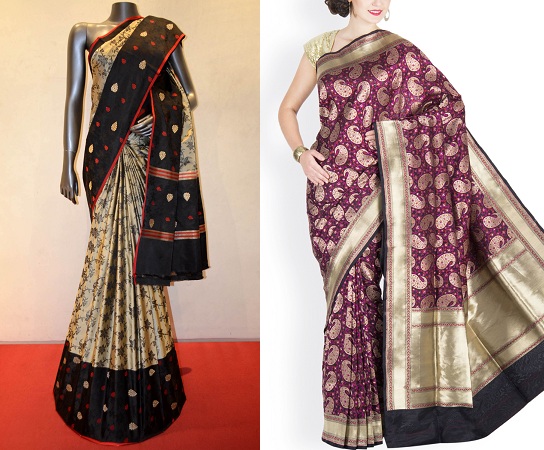 Design, type and finish:
The jamewar sarees mainly include intricate designs and paisley motifs, which offer these sarees a distinctive and rich look. These sarees are mainly hand woven and made out of pure silk. The Benarasi Jamewar sarees can be set apart by the intricate and shimmering beauty. Besides, several hues along with a detailed design create a completely exquisite textile. Here the designs are mainly woven into this saree. Most popular motifs of this saree include: flowering branches, flowers, paisley, leaves and other nature inspired design and also Persian style artwork. Besides, figurative motifs of deer, hunters, birds and peacocks are also seen in this type of saree. Here the artistic motifs are arrayed with zari-woven rich borders and sometimes, the designs are also woven all over the sarees. These sarees are also available in different traditional, rich hues like yellow, blue and red and delicate pastel shades of green and pink.
The base material of Jamewar sarees often varies on the basis of the aesthetic preference of the weaver. Basically, the fabric used in the Jamewar saree is of the traditional type, created with the finest silk threads that are woven into a heavily patterned and exquisite brocade fabric. High-end beauty and the subtle sheen of this textile differentiate this saree and also help to cement the status as the most well recognized and most popular saree. But at the same time, the weavers are also now using some unconventional fabrics to make beautiful Jamewar sarees. One such innovation is the Jamewar chiffon fabric. This type of saree has a beautiful and delicate look. On the other hand, in Kashmir, this saree is woven in cotton and in an adulterated form of Pashmina- made of wool.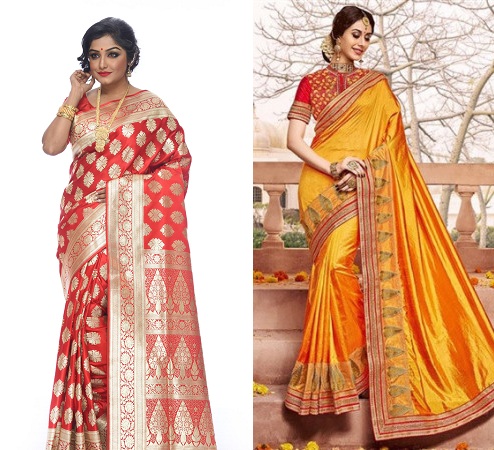 Maintaining Jamewar sarees:
The Jamewar sarees need to be dry-cleaned. In case of cotton and other blends of Jamewar sarees, these can either be slow machine washed or hand washed by using mild detergent.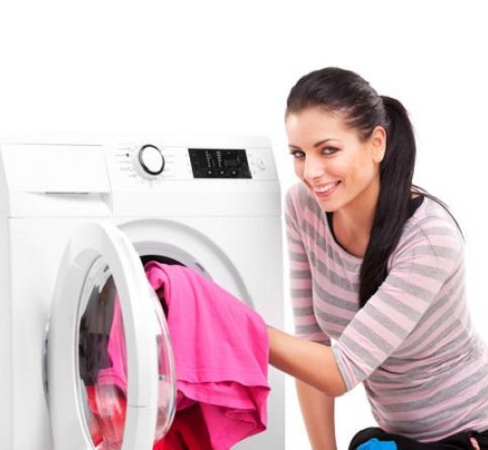 Conclusion:
In conclusion, it can be said that the jamewar sarees also represent the best quality handloom weaving. Qualities of good jamewar sarees are that these are very elegant, have no threads at the back of these sarees and these are also light weight.