With the quick pace of life and social competition is bold, many more people in our nation are becoming fond of western dress culture and keen on every type of outdoor activities like exploration, mountaineering, pedestrianism and bicycle riding. These adventurous activities, particularly bike riding, not just become the prime entertainment of people, but also reflect their life's philosophy. Additionally, bike riding is not just an ideal lifestyle of many men, but also a desired option for the biker women. With a lot of biker girls growing, more men begin to try dating a biker girl and start paying attention to the biker girls' dress.
As a biker girl, you must know their dressing style for keeping you as more fashionable as possible. The men who want to date a biker girl would prefer to see his biker girlfriend with real biker style; however, not the person who only makes up the number in a group. Thereby, the biker girls need to pay more attention on how to dress for attracting the biker men. If you don't know how to dress properly, this article will be really helpful for you.
Some excellent styles for the hot biker chick:
No biker girl would be seen without either the infamous leather jacket or a distressed denim jacket covered in patches. For getting a biker image without spending luck, leather look jackets are all in vogue. Buckles and zips are excellent touches to the jackets and add that mechanical feel to your dress. Normal tank tops are also a favourite option of the biker chick. These tank tops are properly fitted for showing off the figure but simultaneously smooth enough for expressing the attitude of a tough girl. In order to get a biker look, you can try silver, blue, dark green, and grey as the colours of your outfit. Accepting some biker styles, you can have a funky or swag look as well. So, why not trying out the daredevil fashion for the biker girls this season as well?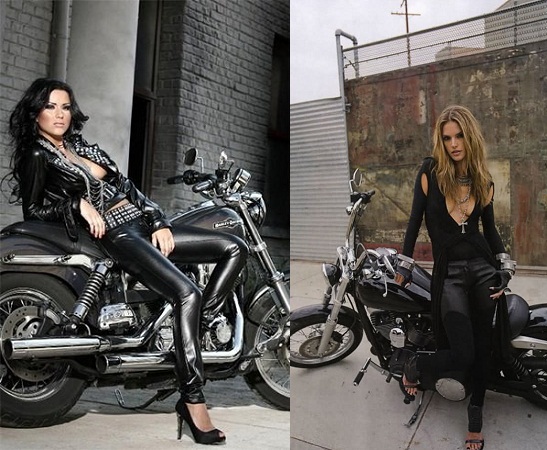 Helmet or Headscarf:
Perhaps you think that you have a lot of ways for keeping fashion while you are riding. For instance, a superb-looking headscarf or an alluring helmet will describe your persona and attitude. Various types of helmets or headwear will provide you with various experiences. A headwear may be not very much important when you are prepared for riding for a short travel, but a helmet is definitely an important option if you plan for a riding tour, be it short or long.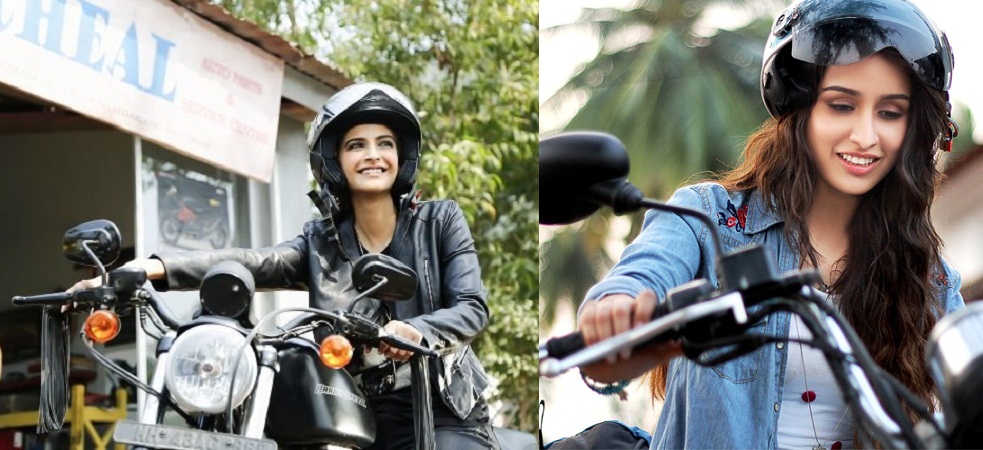 Leather outfit:
If you are a biker chick, you will not be capable of tolerating the absence of a leather outfit which will help safeguard you from danger at the time when you ride. Some good quality leather outfits are moisture proof, waterproof, windproof, and can preserve warmth as well. Even, many girls focus basically on another function of a leather jacket which modifies their body to attract the attention of the biker boys. In a nutshell, a leather jacket is an essential option for the girls who want to look good, charming and sizzling while riding a bike.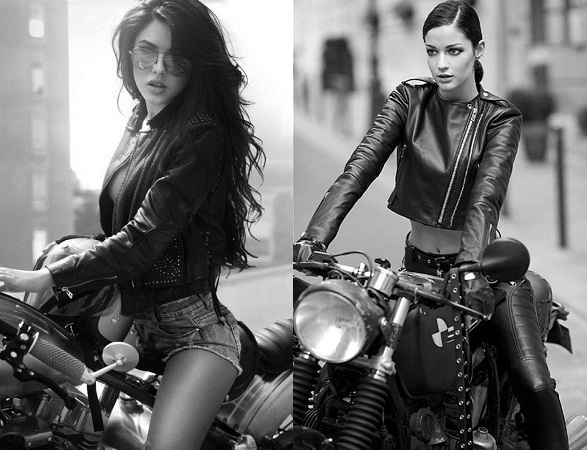 Bottom wear:
If you have selected to ride as a backseat passenger of a single man, it doesn't matter what you select to wear. However, if you really want to be a biker girl and determine to ride by yourself then wear Jeans only, which will help you sit at a safer position.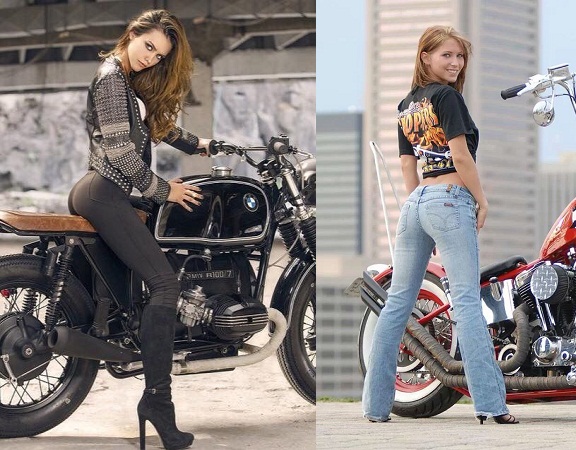 Motorcycle Boots:
Perhaps you're having all types of ordinary boots in daily life. However, as a biker lady, you should at least have a pair of motorcycle boots. For enhancing the security of bike riding, the boots are designed with heavy leather and also utilise some composites and cushioning materials to safeguard your feet, ankles, and legs. Long boots are the first options for the hot biker girls since they will safeguard their sexy shanks and feet.