Summer is on its way. And it's the perfect season to flaunt your beautiful summer collection straight from your wardrobe. Floral dresses with a huge variety of seasonal fruits are obviously one of the best parts but it's also time to spend some more time while caring for your skin. The scorching heat of the sun, polluted wind, dust particles and the fluctuating weather conditions cause severe damage to your skin by clogging the skin pores and tanning it badly. So, let's be very careful and pay attention to your skin so that even after excessive sweating you look fresh and healthy.
Take a look at these easy home remedies to stay glowing and glamorous throughout the summer.
Grab the sunscreen first:
Sunscreen is your best friend throughout the year, especially when you are going to participate in a beach party. But often you forget it at your place. Be it a few steps outside under the sun or a day outing with friends, sunscreen with a high range of SPF will help you hold your healthy and glowing skin for long. Don't forget to put your sunscreen in your daily makeup routine. Some sunscreen lotions are there which contain antioxidants to boost your skin health with everyday use. Opt for lip balms rather than lip-gloss or lip colors since they help in keeping the moisture intact. While purchasing lip colors or lipsticks, look for SPF in it, at least 15! Get a sun-kissed glow with the application of self-tanners. If your skincare budget is higher, a salon visit can be worthy enough. Apply the sunscreen just 15-20 minutes before you go out. Choose the sunscreen sprays to avoid that sticky feeling throughout the day. Stay covered and protected with a pair of smart sunglasses, scarf and don't forget to re-apply the sunscreen in every 2-3 hours.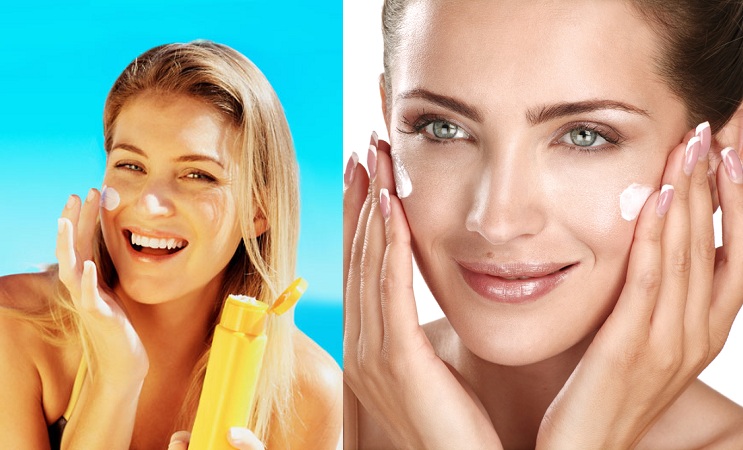 Seasonal Fruit intake:
Mother Nature has always been so kind to us! That's why the fruits of summer are enriched with the high concentration of water and keep you hydrated even in the blazing heat. Along with your daily water in-take, having fresh fruit juice is a plus! Go for the water-rich fruits such as watermelon, sweet lime, mango, litchi and so on.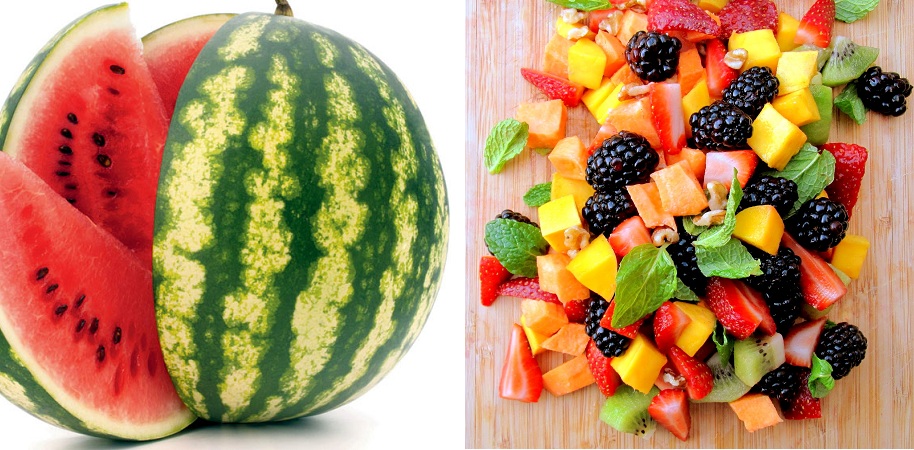 Exfoliate you skin daily:
Don't like to have daily facials? Then make exfoliation your regular routine for a healthier skin. Use soft brushes to scrub your face and remove all the dirt particles to keep the skin pores free. With this skin care routine, a softer, fairer and smoother skin is assured. Keep it continuing for twice or thrice a week.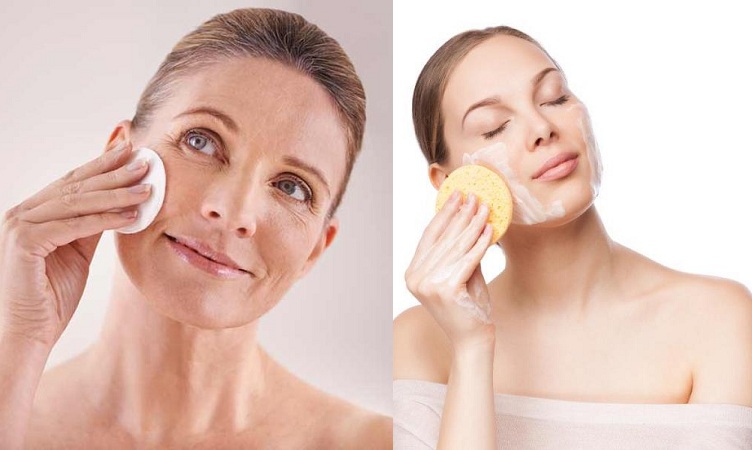 Water therapy for your skin:
Exposure to the sun for a few minutes is truly beneficial. But when it becomes excessive, skin revival is essential. Water therapy can be your savior in this case. Clean your face with cold water first and apply a good cleanser to clean up all the dirt. Invest on spot correction serum in order to remove sunspots while following it with a moisturizer. A good quality moisturizer can you help you in hydrating your skin and combat fine lines as well as other signs of wrinkles. Keep yourself refreshed with liquids including various kinds of fruit juices such as green tea, plain water, buttermilk, coconut water etc. to lower the heat level inside your body and keep it cool. Green tea contains antioxidants that help in eliminating dead skin cells from the skin surface. Its anti-inflammatory ingredient helps in fighting various diseases. In fact, it is said that the anti-carcinogenic properties in green tea protect combat different kinds of skin disorders. Good amount of liquids helps in keeping your skin soft, supple and glowing.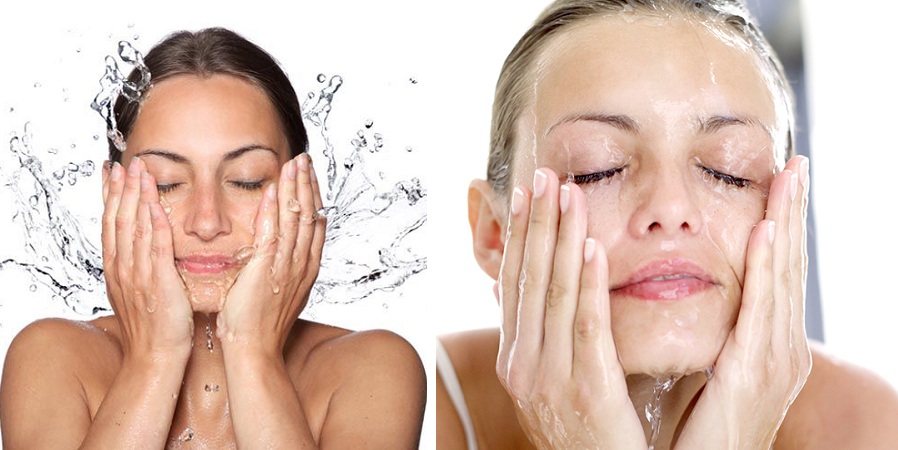 Less make up this season:
No matter what kind of occasion you are in, less make up, light outfit and comfy shoes should be the rule of these summer days. Boost up the radiance of your skin with a no-makeup look. The more you overload your skin with makeup products, the heavier it looks. Let your skin breathe with no extra makeup on it.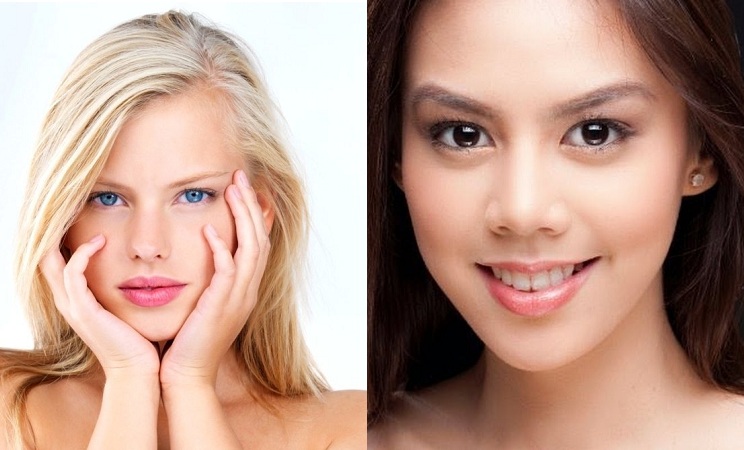 Get into a proper fitness routine:
To keep yourself healthy and young for the years to come, a proper fitness routine is essential. Sweat out the extra fat of your body with exercise. This is a perfect elixir to regulate human body temperature and clear the clogged skin pores without using any kind of chemical products. The sweating process of your body during exercise not only helps in improving the appearance of your skin, but it also keeps you glowing and cheerful.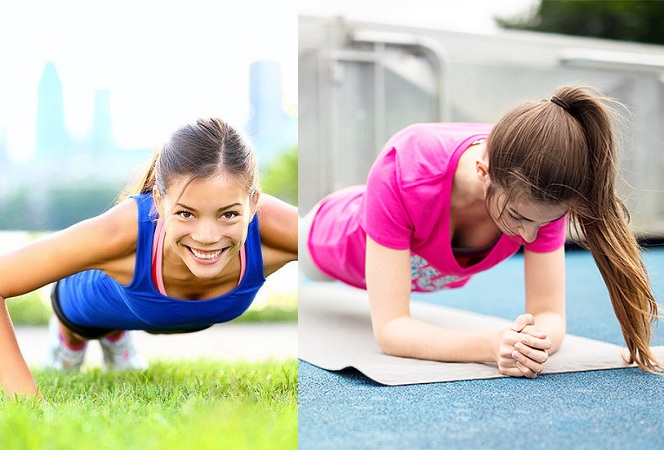 Food Diet you need to follow:
Summer calls for less spicy food items to keep yourself refreshed throughout the entire season. Ensure that high water content fruits and green vegetables such as cucumber, watermelon, lettuce etc. are added to your diet. Even if you are a hardcore non-vegetarian, the addition of green veggies to your diet will help in improving your immunity and cutting off the stress level in your body. It's better to avoid meat or other spicy recipes during summer to control your body temperature and a better digestion. Otherwise, this will give way to ugly pimples on your face. So, enjoy a healthy diet, drink huge amount of water and stay hydrated.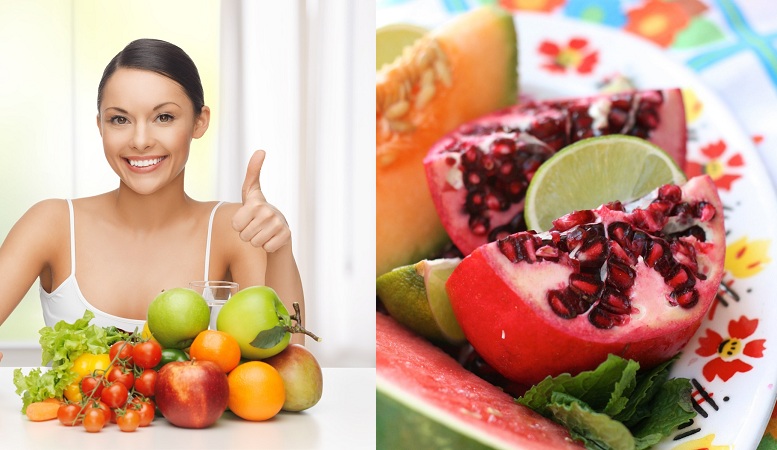 Cleansing your face is important:
While shopping for your cosmetic products, don't forget to bag a good cleanser. Tea tree and Aloe Vera based cleansers are good for the acne prone skin. If you have a good amount of time to rely on home remedies, that's amazing. Add yogurt and honey to get a pure and natural cleanser. This cleanses the impurities easily and moisturizes your skin instantly. Wait for 10-15 minutes after applying and gently rinse it with normal water. You can also make a face pack out of gram flour (1 tbsp.), milk (1 tbsp.) and lime juice (2 teaspoons). Mix them thoroughly before applying on your face and wait until it's dried up. Clean it up with plain water and pat your skin dry. An instant radiance will be visible on your face.
With all these natural skin care tips, you are all set to enjoy the summer with a glowing and younger looking skin. Beat the heat, eat healthy, stay beautiful and keep smiling.
Happy Summer Days!