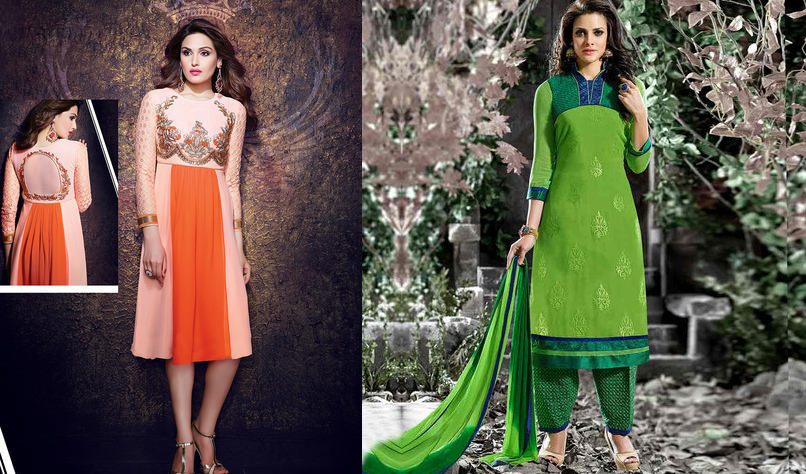 Being stylish is the dream of every woman in this world. When the discussion is centered on Indian women then we can get to see that there is a rapid increase in the percentage of working woman in the society. It's definitely a great sign of growth for developing India. Today's working women are style conscious as well as fashionable too. To make the everyday movement of life easy and to attend the busy business schedules in a hassle free manner demand of Salwar suits and Kurtis are high in the market. It is one such section of outfit which gives freeness as well as smartness to the looks of a working woman. You will be glad to know the fact that Indian fashion designers these days are concentrating high towards making new creative and smart designs just for the working woman of India and also for the busy mothers who need to hook around all though the day apart from maintaining professional life.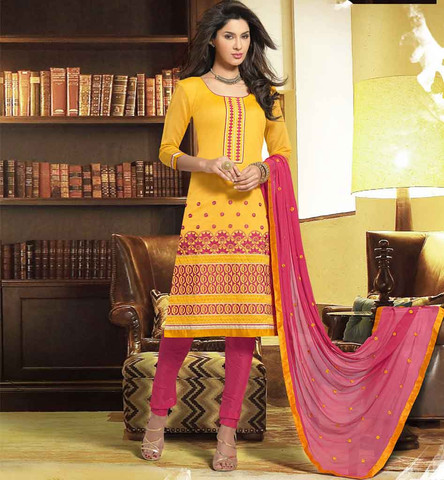 Origin and role play of Salwar suits and Kurtis for modern woman
You can call salwar kameez a perfect mix and match of western and Indian culture. Besides being one of the most comfortable wear for working woman it also serves the purpose of a great outfit in many important occasions and especially for award ceremonies and business meets. If you look back at the initial patterns and designs of salwar suit then it will give a very traditional look. With passage of time there is huge transformation in the designs and today it gives a very professional yet unique look. Here we are particularly talking about the salwar suits which are meant for everyday use and not about the festive designs. Moving on to kurti, this outfit is a bit new concept in comparison to salwar suit and comes in short length and can be used as a top on salwar, jeans, pants and even on skirts. Sleeves can be both 3 quarter, full sleeves and sleev-less also.
Materials used in making of Salwar suits and Kurtis
Different varieties of dress materials are available in the market and mostly cotton material is used for making office going stuff as it gives a comfortable feel to the wearer especially during summers. If you want it for some specific official event then you can get sober and professionally designed one in market on silk material. Synthetic material is best suited for rainy season and use of wooly cot materials can be seen for kurtis and salwars used during winter season.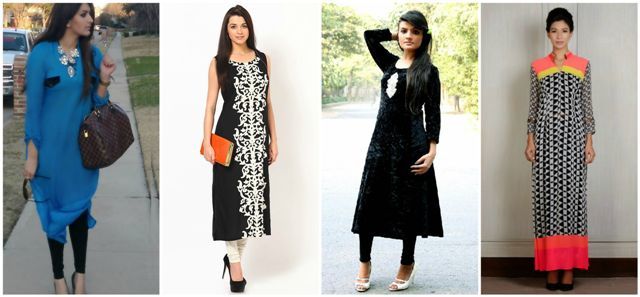 Ways to get the best quality kurtis and salwar suits for official purpose:
Technology has made life simple and interesting for all. It's hard for working women to get time for shopping and so for them shopping online will be the best option as here you can get the latest designs, patterns and best quality material outfit at reasonable price. All you need is your debit or credit card to do the transaction and many stores also offer cash on delivery options. Enjoy your shopping online.