Most of the women prefer to follow the most recent fashion when there are also some ladies who basically believe in setting their own trends. They test the styles as well as colours for coming up with something completely new. And this makes the entire world of fashion becomes even more attractive. Among the different options for clothing which we have found, kurti is a gorgeous outfit which offers the perfect traditional and modern touch to your appearance. None can deny this fact that the charm of chikankari kurtis is endless and nothing is able to match the elegance and grace which chikankari kurti offers us. You can wear it in any season, or for any occasion; it is something which will always help you shine among the gatherings and will make you look extremely stunning and striking also.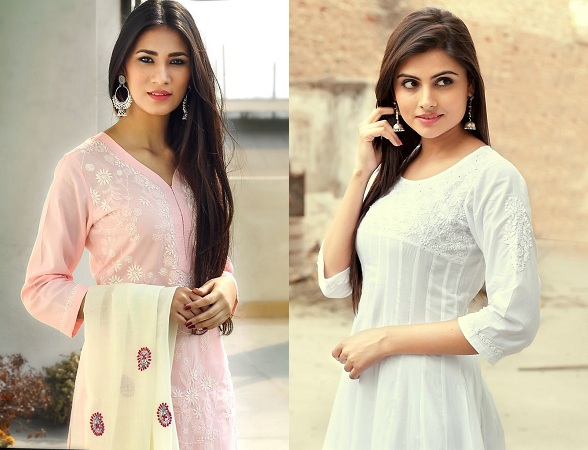 Chikankari kurtis: For the ultimate sophisticated look
The simple looking chikankari kurtis are meant for sophistication. Garment trends for women have experienced numerous changes over the last few years. And when it comes to outfits, kurtis are of course the best friend of a woman. Even, it is the ideal outfit for adding instant charm and elegance to your personality. Chikankari kurti is also the most liked outfit among girls globally as these garments are really skin friendly, easy to maintain, and comes with extreme comfort for nailing which causes cool modesty. Another factor which makes these kurtis highly famous among women is its breathability which it offers and its capability of keeping you cool even in the burning summers.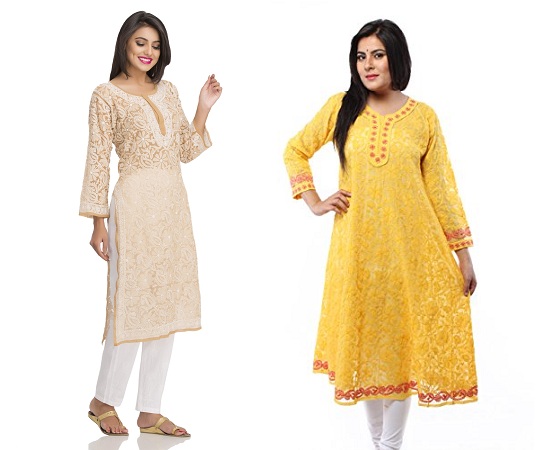 Be it a college going girl or the professionals, this kurti is one such outfit which helps you look both chic and traditional simultaneously. These kurtis can be highly clubbed with jeans, capris, palazzo pants, harem pants, legging, churidar, and everything which provides you with style and comfort.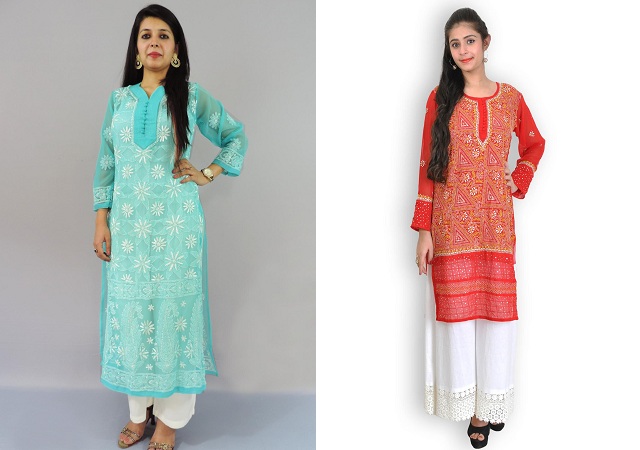 Chikankari kurtis: For the Stylish and Modest appearance
Chikankari kurtis are also the perfect dress for flaunting stylish elegance in festivals like Diwali, Holi, Rakshabandhan, Eid, and other crucial events as well as small gatherings. With the rising popularity of these apparels is that it is presently available in the exciting styles, colour palette, fabrics, and designer patterns. Usually, these are made of fabric like art silk, velvet, linen, crepe, georgette, and cotton. Chikankari kurtis made of art silk are also becoming extremely famous among traditional wear lovers globally as it offers the ideal touch of royalty and ethnicity to every woman who wears it. Although chikankari kurtis are extremely reasonable but silk kurtis with gorgeous work may be slightly costly. Vibrant colours and intricate embroidery of these kurtis have made them well-known in the western countries as well.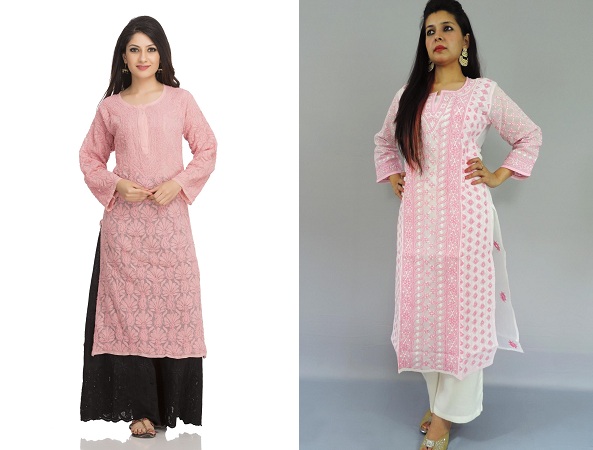 Conclusion
For adding slightly trendiness and style to these kurtis, you can pair it up also with a scarf or any other accessories. Chikan scarf and dupattas also look gorgeous on these kurtis. Beautiful motifs and fine chikankari on the dupattas do not fail to improve the appearance of the person who wears it. So, why are you waiting? Buy these trendy and classy chikankari kurtis and add some Lucknowi charm to your own wardrobe.