2015 has been a trend changing year, and in more ways than one. Ecommerce has seen an unprecedented rise in the number of visitors as well as shoppers. Online fashion jewellery has also gone along with the trend, and if recent statistics are to be believed, online sales in fashion jewellery is approximately INR 10 billion. This may not sound much, but add it to the fact that this is in a country where a large portion of the population is sceptic of buying goods online. Safety has and always will be a major concern when buying ornaments, and a lot of us would still opt to go to a brick-and-mortar store. However, the trend seems to be changing, especially with the vast arrays of designs and price range being offered when you choose to shop online.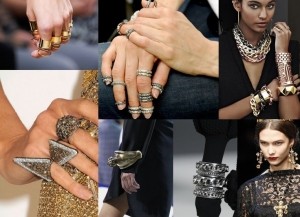 Buying Fashion Jewellery Online – The Changing Trend
A study done by PricewaterhouseCoopers clearly shows the increase in online fashion jewellery sales. Sales of 10 billion rupees is actually only a percent of the total market estimate (valued at approximately a trillion rupees per year). Almost all major ecommerce players have tried to make a strong presence in this segment, but not many have really been able to form a strong foothold. In contrast, businesses directly focused on these verticals (jewellery and accessories) have not only been able to come up better marketing strategies, but also some very rewarding funding rounds (as in case of start-ups).
Trend also indicates that the online fashion jewellery industry has only set a foot forward, in a market which could potentially grow to trillions of rupees in the next few years. Most of the growth is expected to come from tier-2 and 3 cities, where having access to a lot of stores is a concern. Interestingly, the trend also suggests sale of jewellery inspired by celebrities to be on the rise.
Increased Online Fashion Jewellery Sales – Success Factors
The change in trend did not come overnight. As a matter of fact, online visits to shopping portals have increased in the past 4 years, and majorly due to the immense popularity of smartphones. However, these devices have only acted as fuelling agents to the already rising demand, the factors of which are briefly discussed below.
Vast range of products – From fashion jewellery to ethnic Indian ornaments, almost everything can now be purchased online. In fact, the increased price of metals, such as gold, have resulted in the decline of real jewellery, and in turn, helped the increased sale of imitation jewellery. Due to the large number of designs and varieties available online, fashion jewellery sales have significantly risen.
Affordability – If you have ever compared prices of products sold online and through offline channels, you must have realized that some products are more affordable online than via the latter medium. Fashion jewellery follows this trend more often than not, and keeping in mind the competitive environment online, shopping for these pieces of jewellery via internet is clearly more affordable.
With more retailers joining the online fashion jewellery segment, it certainly looks like the buyer is at the benefitting end. Online sellers come up with market-changing strategies (such as home trial, EMI conversion), and physical stores have to indulge in order to compete. All this being said, it is still very important for the consumer to make a well-informed decision at the time of purchase.