Indian fashion industry has almost become a global industry now and this has also become one of the fastest emerging industries with some outstanding performance in the present time and it has also the scope to make a global mark. As a result, every year a number of fashion shows are being organized in the Indian Metropolitan cities. The top Indian designers always exhibit their designs to make clients and also to earn appreciation at the popular stage.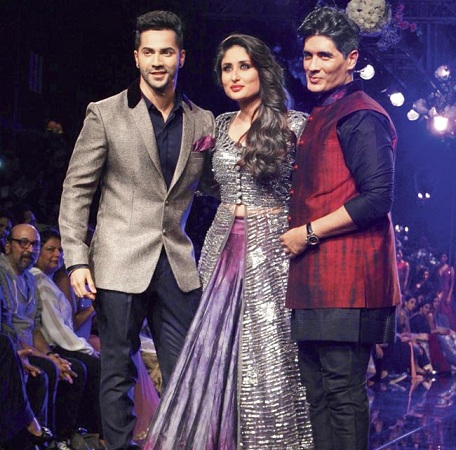 But the Indian fashion industry is not just limited to women fashion. In fact, the men play equally important role in the fashion industry, which is far away from their ugly trousers and boring shirts. Every year, new fashion trends for men are listed out.
So, if you are one of those men, who love to be in fashion trend or are one of those women, who always have an eye on the latest fashion trend for men to dress her man perfectly, then here comes an insight of what's the latest in men's fashion scenario in fall/winter 2017.
White on white: All white outfits are not that common. So, by wearing total white outfit, you can only make a visual impact and can be on the spotlight. Now, if you want an ensemble, which retains both strikingly crisp aesthetic and elegant air, then combine on white T-shirt or white shirt, tailored trouser and jacket with brown lace ups. Shades of cream and white will add bulk to your structure naturally. Besides, this also works great, in case you have a really thin frame and if you want to create the illusion of broad shoulders.

Infuse a metallic tone: To get a futuristic metallic twist, always ditch the formal run-of-the-mill look and instead choose a striking garment like one flashy jacket like gold bomber. Keep the rest of your look simple and make this jacket the highlight of your look. Team the attire up with golden canvas shoes with little amount of shimmer.

Velvet wonder: In case you are in search of an impressive yet understated masculine look, then nothing can be better than the luxurious and smooth velvet dresses. To get the desired look, you can pair the practical blazers with slim fit trousers in the same color. It is possible to add a little flamboyance with dark winter tones like emerald green, midnight blue, black and burgundy. As a whole, by choosing velvet, you can give your simple ensemble a completely glamorous edge.

Patterned trousers: You can actually make a great fashion statement by choosing patterns on your trousers instead of jacket. In fact, there are a number of ways of trying this style, on the basis of how confident and comfortable you are with experimenting. The easiest option in this case will be to pair the check trousers with neutral colored, complementary blazers. Besides, you can also pick an on-trend tartan to get a bold ensemble. Other things that you can try are polka dots, chalk stripes, paisley, flecked designs or camo prints.

Checks and prints: The present fashion trend is not about being limited to blazers and tuxedos in the formal events. In fact, it is all about creating a masculine, playful look with the innovation in the print placements and interesting usage of checks. For instance, if you are okay with prints, then you can flaunt a casual knit pullover with strong animal prints, which is almost a rage now. You can pair the pullover with checkered pant and team up your ensemble with a great pair of loafers in similar fabric and a man purse to carry the necessary belongings.