Men without ties are just not up to the mark. So, before you start complaining about the difficulties of knotting a tie, we have brought a 'Tie knotting guide' that will help you knot a tie for every occasion. Take a look and you will wonder if any of these styles ever existed. 15 of the best ideas are listed here to make you look the smartest.
Before we jump into the style guide, some basic points you need to keep in mind. Every tie knot comes with different factors including the symmetry, the knot size, aesthetics and difficulty. While trying these knots in everyday life, you can easily don an elegant and classy look to grab the spotlight everywhere you step in. So let's talk about Men's fashion to stand out in every upcoming occasion of your life and you might turn into a professional tie stylist as well.
The Eldredge Knot
This one is simply one-of-a-kind and too fancy to leave a strong impression on everyone around you. Take the small end of your tie as an active end and create a fishtail braid effect.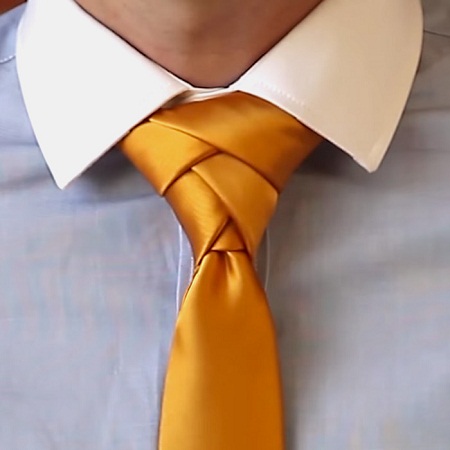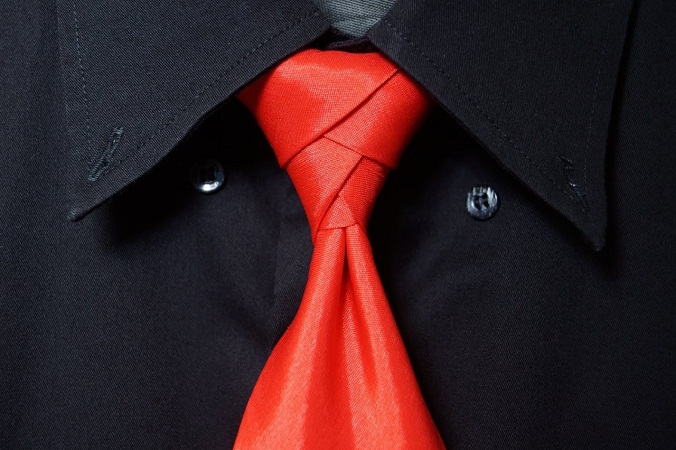 The Trinity Knot
Looking for a symmetric tie knot? Then this three-way symmetric knot or 'Trinity Knot' can be an ideal one for you. This eye-catching tie knot pattern is created with a strong center point. Though it might seem to be quite intimidating at once, these moves are simple to give it a try.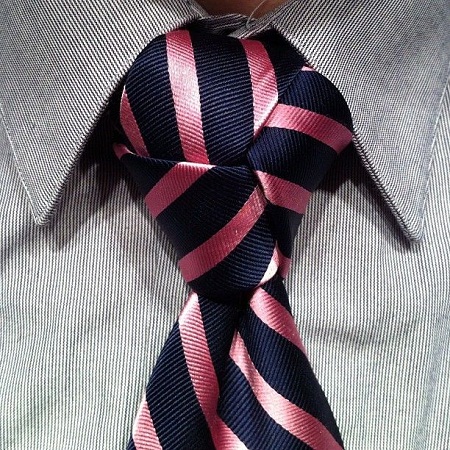 The Van Wijk Knot
An offbeat tie knotting style that gives way to a cylindrical effect for a slender knot in casual as well as formal events. This knot suits the best with light-colored ties. Try this one while wearing collared shirts with denim or formal bottom wears.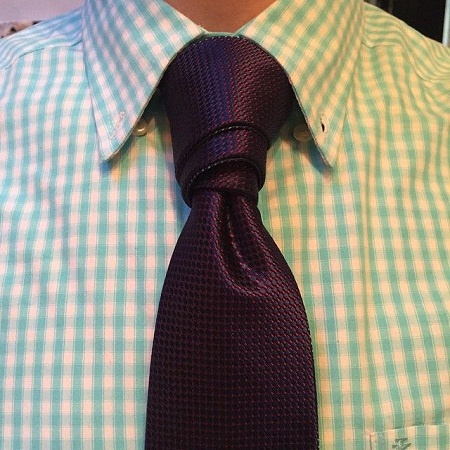 The Four in Hand Knot
This one is the easiest knot in this list with an asymmetric and slender look. Wear them with the buttoned shirts in semi-formal events for a discreet outlook. Choose the ties with wider fabric for this four in hand knot.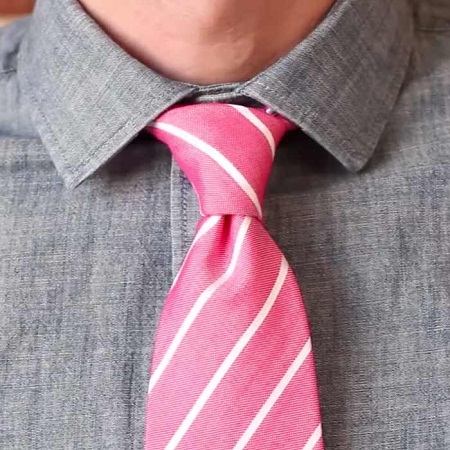 The Fishbone Knot
The name comes from its shape that looks like a perfect fishbone. You can call it a wonder of 'Tie Artistry' gaining popularity with every passing day. It might take some time to create this knot. But once it's done, you will get to know why it is worthy of your effort. Only a few minutes' effort and a never failing impression on others, Cool, isn't it?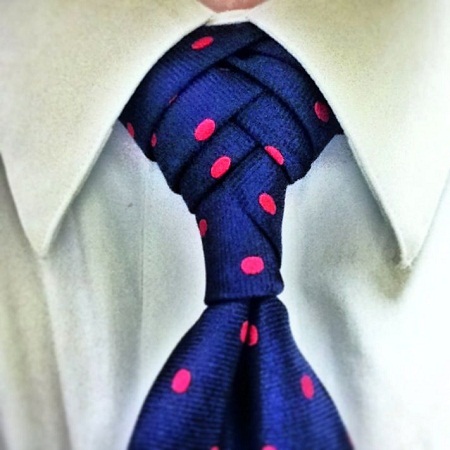 The Rose Knot
Want a romantic touch in your overall appearance on the first Date or might be you are planning something special for the V-Day? Then go for Rose knot. While sharing some similarities with the Trinity, the rose knot comes with a fourth loop.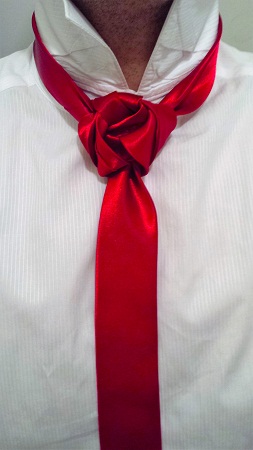 The Balthus Knot
A perfect knot for any wedding occasion where you want every head to turn when you step in; ideal for a wide-collared shirt with vest and you must choose medium fabric ties for this knot.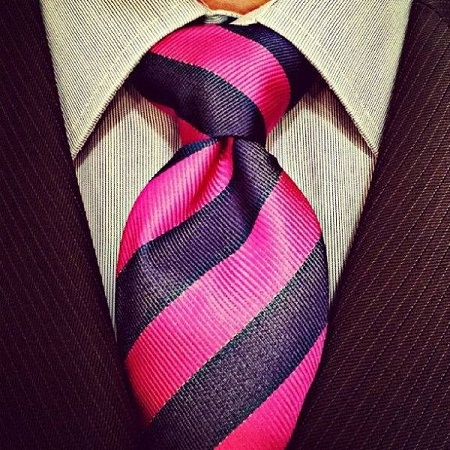 The Onassis Knot
Yes, it looks tough but it's deceptively simple. Let's see how. As we mentioned previously about the Windsor Knot, it's easy. But Onassis is tricky. With Windsor, what you have to do is just to make a loop out of the wide end and place it over your existing Windsor knot.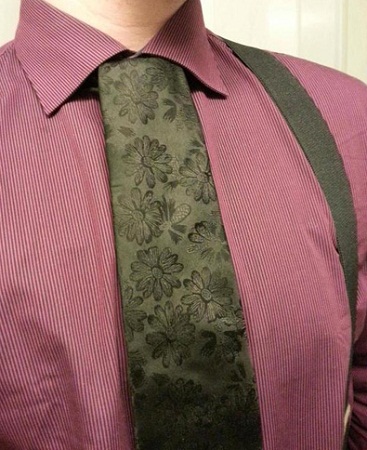 The Pratt Knot
This one is elegant, pretty and medium to look at. Dress shirts, casual party wear shirts or formal shirts, Pratt Knot never goes wrong with any of them. Pick the wider neckties with light fabrics for official purpose and keep the medium ones for casual occasions.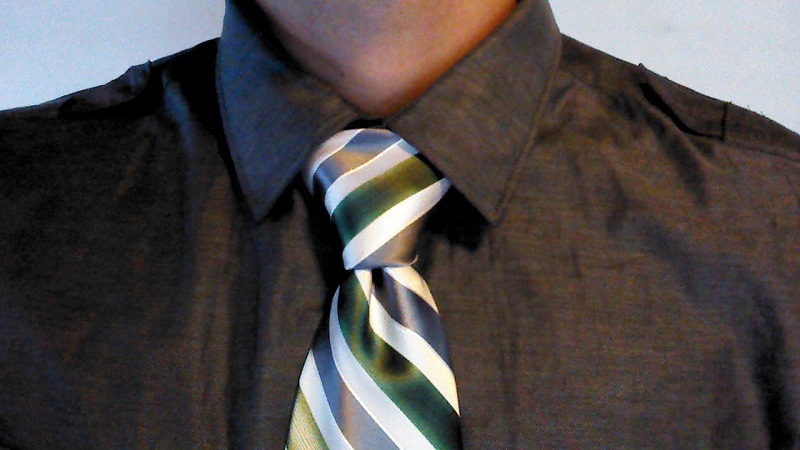 The Ellie Knot
Ellie is a simplified version of Eldredge. It consumes a very little amount of fabric while a small tail is left behind. Semi wide collars are better for this tie knot..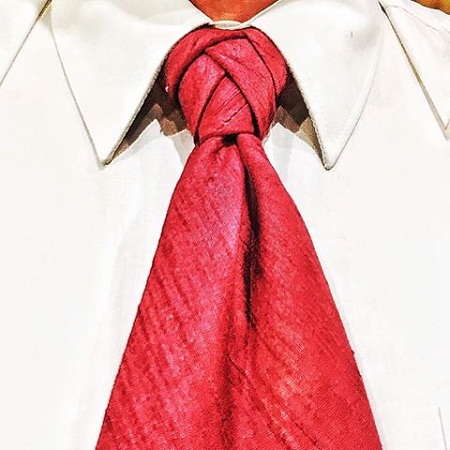 The Truelove Knot
Want a flirtatious look of lady-killers? The truelove knot is for you. But it will take good time to practice and revise before trying for the final occasion. It looks fabulous especially because of its four-quadrants. Moves are quite similar to fishbone knot but this one is more sensuous and appealing.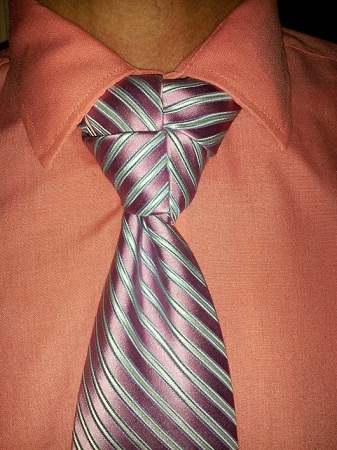 The Atlantic Knot
The Atlantic knot is simply a revised version of Pratt Knot. This is an inside-out tie knot while giving it a perfect look for social events and different festivities.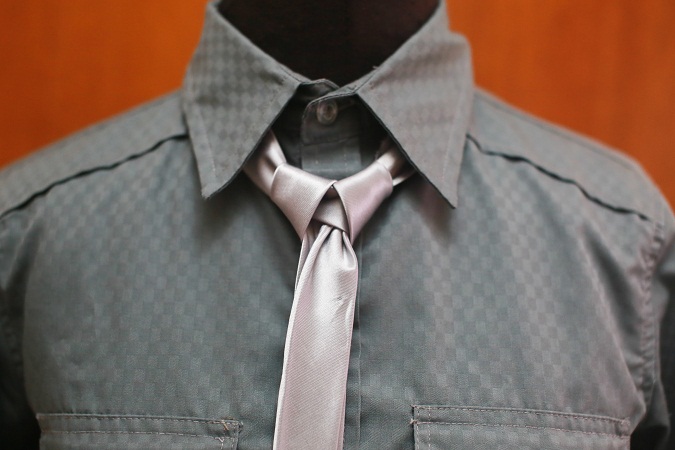 The Windsor Knot
This thick and triangular tie knot is meant for every kind of business scenario. It seems to be special mainly for its confident look. Wear it with wide-collared shirts.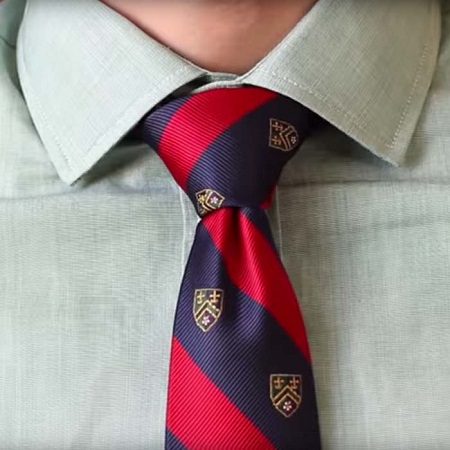 The Nicky Knot
Now, what's this one? If Pratt Knot is not your cup of tea, 'Nicky' is here to assist you. It requires few moves with wide spread collars to rock your DJ parties as well as official meetings.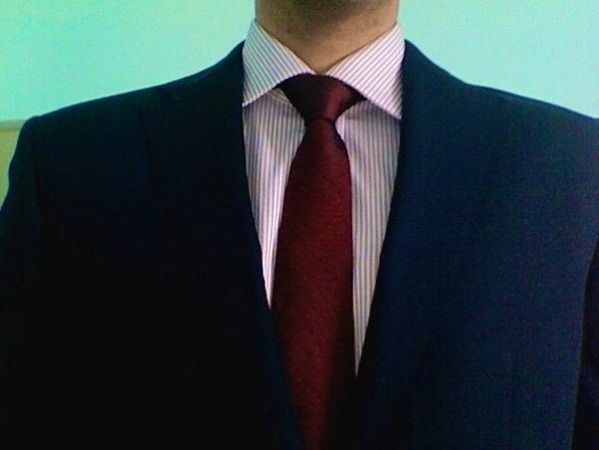 The Plattsburgh Knot
This highly sophisticated knot is only meant for business, formal events and other official events. It is recommended to try this Plattsburgh Knot with hand-woven or well-knitted ties.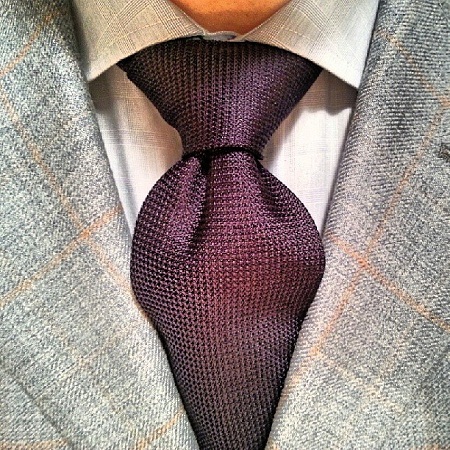 The image of an elegant Man comes with a clean shave or trimmed beard, meaningful glance, classy watch and a good dressing sense. There's no denying in it that a formal wear can face an unexpected fashion disaster without a proper tie. So, it's better to learn tie knotting styles on your own to create a solid impression everywhere.