According to Marilyn Monroe, 'Give a girl the right shoes and she can conquer the world'. As tempting as it sounds, the reality is quite difficult. Often girls have a pile of different kinds of shoes in their closet but they are still unsure of what they should put on in order to save themselves from the painful blisters. In the present world, we are almost running for everything and no wonder, shoes have become our best ever friend. Be it a pair of flat sandals, stilettos, sky-high heels, ballerinas or something else, it should be comfortable, stylish and classy to look at. And so, we have brought along a list for you consisting of the must-have shoes you need to have in your closet to walk down the road in your own style.
Let's check it out.
Have these knee-length Black City Boots
Do you prefer those knee-high boots or simply over the knee boot concepts? If so, then the sleek leather boots are all set to take you to the top of the 'Fashionista' list. No matter what season it is, over the knee city boots are always in trend. They can save you during the monsoon drizzles, winter snows, autumn and falls.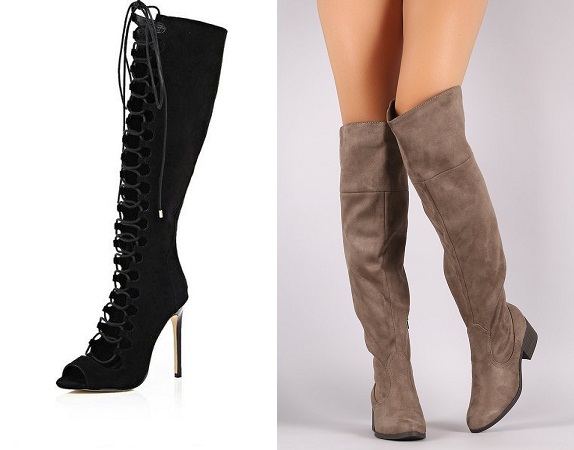 Peep-Toe Heels
Are you in love with showing off your spa pedicure while walking on the road? Then try out a pair of peep-toe pumps that matches your skin tone and let every head turn when you are there on the road. Thanks to the gorgeous Natalie Portman who has shown us that not only on ramps, peep-toe heels rock in every season and almost with every outfit.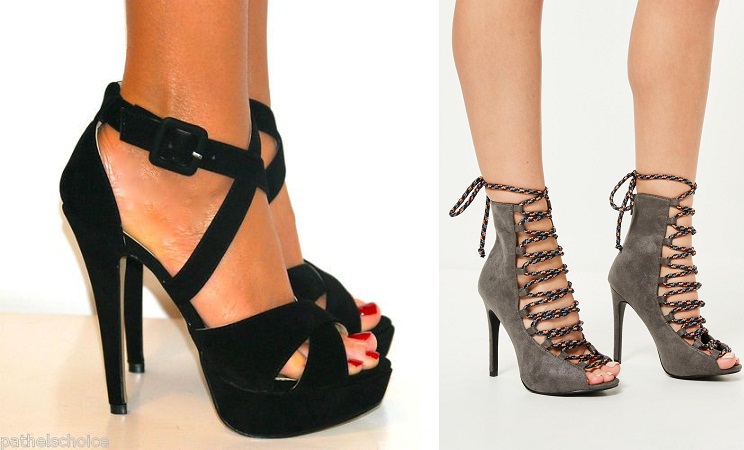 Platform Sandals
While going for a day outing with your friends or simply on a brunch date, you can't manage with peep-toes.  So, let's save your platform sandals for the same. Whether you are wearing a maxi dress, knee-length body cons or a combo of tees and denim, wooden sandals can show your favorite attitude.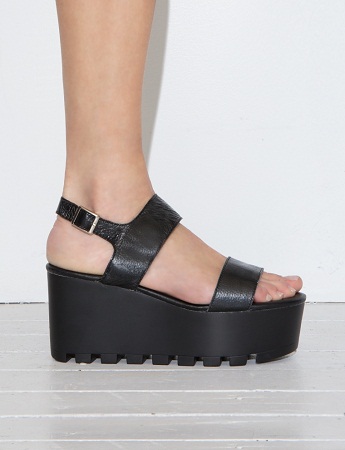 Ballet Flats for Everyday Style
Be comfortable and look chic – this is what the Ballet flats are meant for. Give your everyday formal look a Parisian flair with ballet flats, especially, if you are going for a night out with your friends. You can obviously go for a pair of high heels but they won't be as comfortable as your ballet flats to chill out. They might look classy but think about those post blisters after walking for half- an hour around the city. Horrible, isn't it? So, it's better to ditch your heels and pick a pair of bright colored ballet flats to put on the cutie look.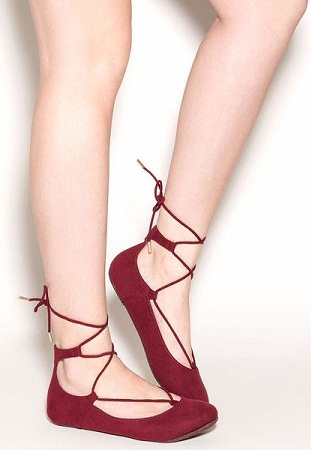 A Pair of Black Pumps
Be it a office party, normal working days or a conference you are going to attend with your Bossy, black pumps are all set to lighten up your corporate look. You can pair it with anything such as skirts, formal bottom wears, palazzo, trench coats or something else. None can beat you! Even if it's about weekend party nights, go for the pop-colored ones! Leave your hair open and try to pick an all black ensemble. And if you are wearing belts, make sure that your belt matches well with your shoes.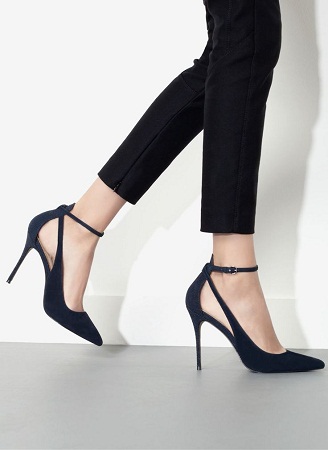 Comfy Sneakers
A list of your must-have shoes remains incomplete without the comfy sneakers. They are suited well with any outfit, whether it's a cute little dress or pair of hot pants. Keep your hair a bit messy with little makeup on face and a sling bag on your shoulder (you may opt for small backpacks also) and you are ready to rock the casual day for a fabulous outing.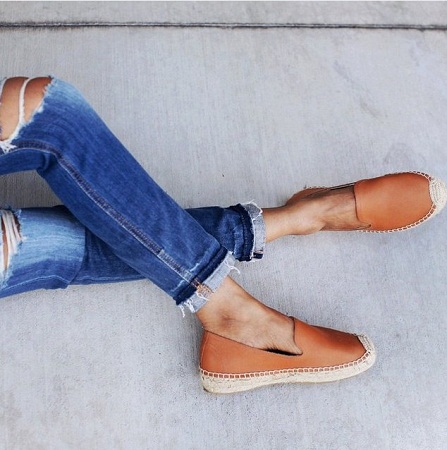 Let the Gladiators Speak
Let the Gladiator flats win the game by adding a fair amount of oomph and drama especially for your seductive shorts. They cover your leg and make your legs look sexy at the same time. Our favorite is the tanned brown gladiators with denim shorts. Why should you spend words when your legs can speak louder? Chill with the chicas and let others go green in envy.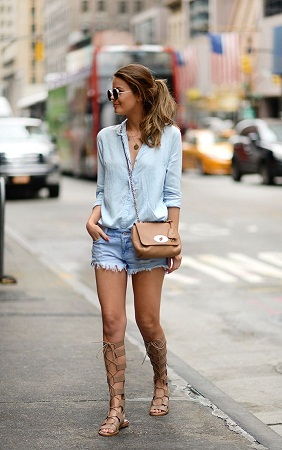 Feminine Kitten heels with pointed tips
They are gorgeous, cute and highly feminine to look at especially those ones, which are embellished with stones. Any type of monochromatic dress can be brightened up with a perfect pair of kitten heels in no time.
So, walk every step of your life in your own style and let the world know the 'Real' you!