A broken button of your favorite shirt or a spatter of red wine on your dress can totally ruin your entire outfit plan. But once armed with a quick guide of know-how, you can easily manage these fashion disasters. No matter how quick-witted you are, when it comes to styling, these infallible tricks are going to transfigure you into a metamorphosed fashion handy woman instantly.
Therefore, whether you are refurbishing your wardrobe or just simply trying to stay a little more updated in styling, steal these lesser-known fashion hacks to make your life easier and save your outfits from being havoc.
Improve the life of your canvas shoes:
Forget purchasing the hard ballerinas. You can put on your comfy canvas shoes everywhere. To make the pair of your canvas shoes water-repellent, rub them with some high-quality beeswax and use a blow dryer to set it smoothly.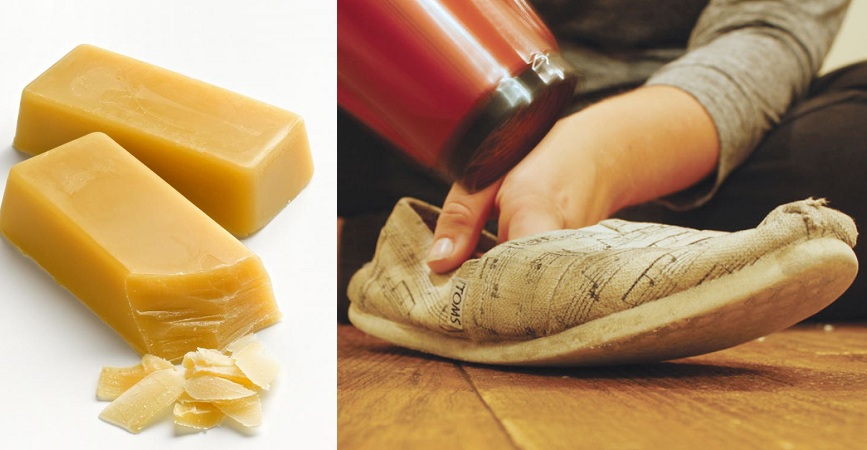 Keep the collar straight:
Worried about ironing a collar properly? Don't break a sweat. Just pick up your hair straightener and press the collar smoothly.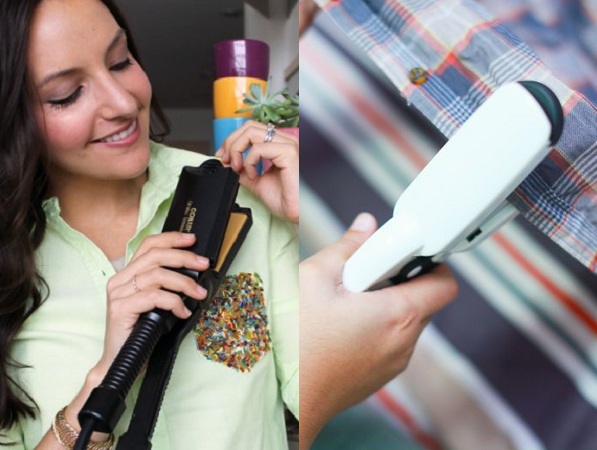 Unbind Your Vexing Zipper:
Get rid of the pesky zipper of your jacket. Spread Vaseline or wax to fix the immobile zipper. Otherwise, just rub the end of a graphite pencil along the teeth of the zipper to keep it slide without wrangling.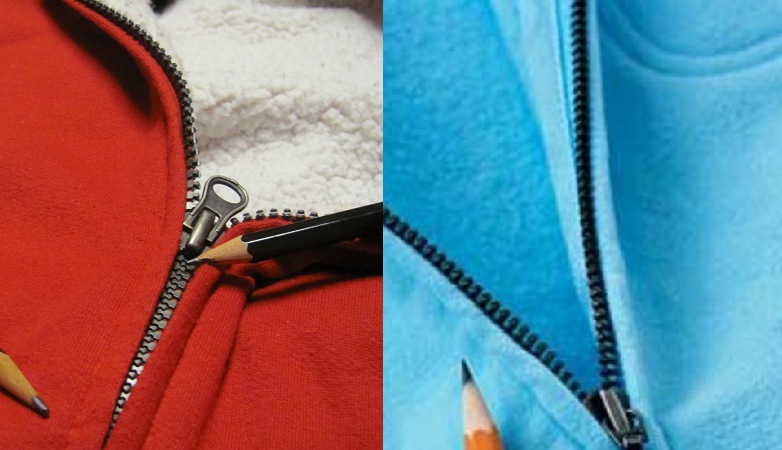 That embarrassing moment when you are heading towards the party and suddenly experience that the lash of your new flats pops out! Chill, you can fix it. Get a plastic clasp and you can refit the broken pair instantly.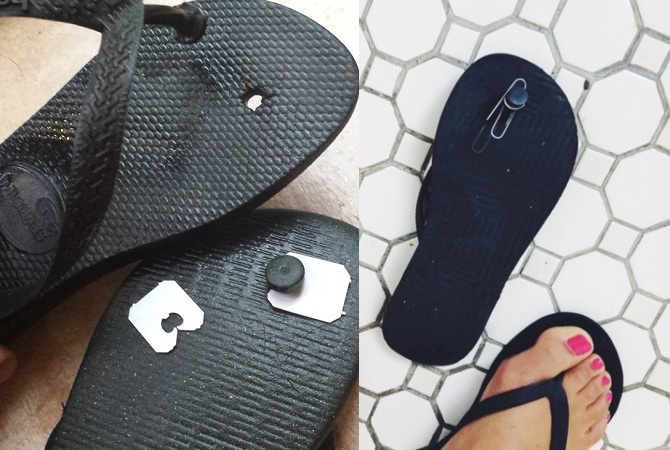 Don't let the deodorant stains stress you anymore:
To remove the deodorant stains readily, take a pair of your old jeans and rub it. It's good to try it with a small patch first so that you can avoid changes in color.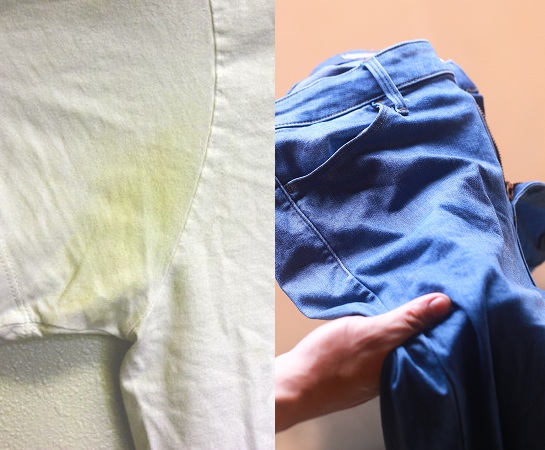 Say goodbye to the water stains on your leather bags:
Often you are ready for the party and the leather bag betrays. Prepare a mixture out of vinegar and cold water. Spray and rub it slowly on the surface of your leather bags. The stain will shed soon.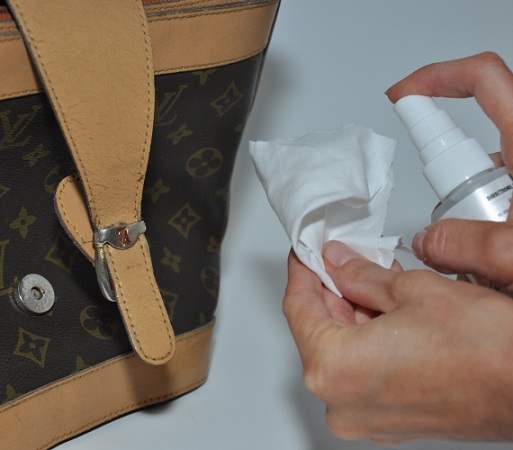 Banish the Red-Wine Stains:
Two simple ways can help you get rid of the daunting red-wine stains on your clothes. First, you can dribble an amount of club soda on the red-wine stain and spread it with a soft towel. Now wash the clothing and keep repeating the procedure until the red-wine stain is completely discarded. Another way-out to shed the stains is to blot it with a cloth deluged in white wine.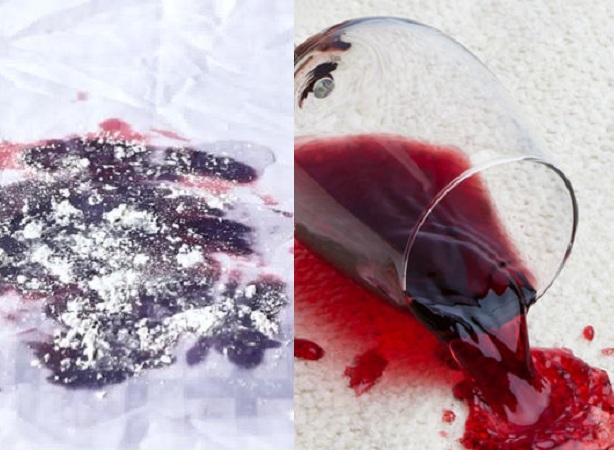 Undo the yellow sweat stains:
Spray the yellow sweat stain with some lemon juice prior to washing the white shirts. Or, you can use a mixture of hydrogen Peroxide, baking soda and water. This will work like a magic and remove the yellow stains instantly.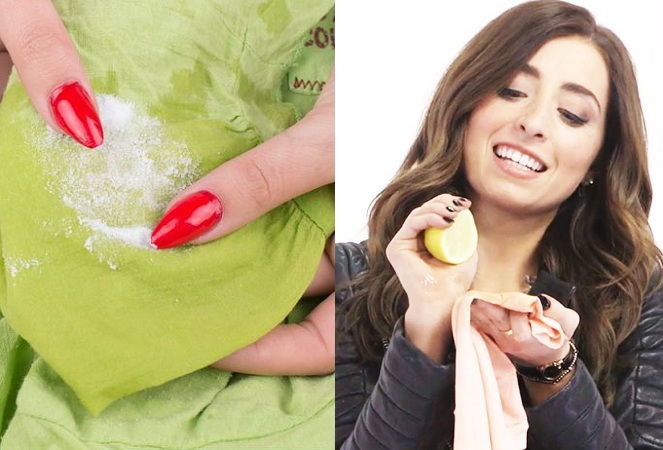 Pill Shavers to clean the Sweater Pills off:
De-fuzz the sweaters using pumice stone, sweater combs or the pill shavers instead of using your hands to remove them. And for cleaning your furry sweater, try using baby shampoo to hold the softness unmarred.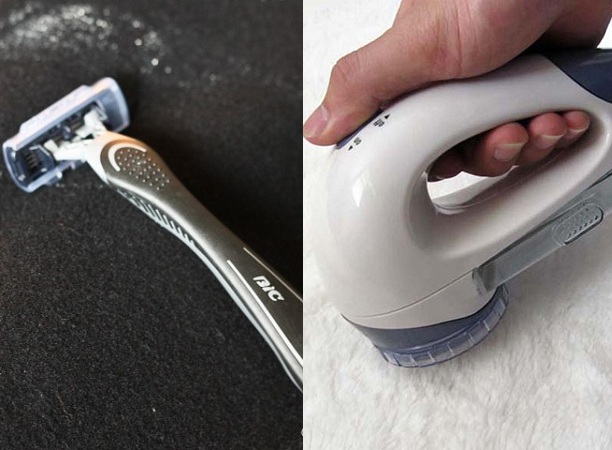 Soften Your T-shirts naturally:
Leave those harsh tees in salt water for 3 days and then wash it off. Always remember that, the salt water should be prepared out of a quarter of water and a half-cup of salt.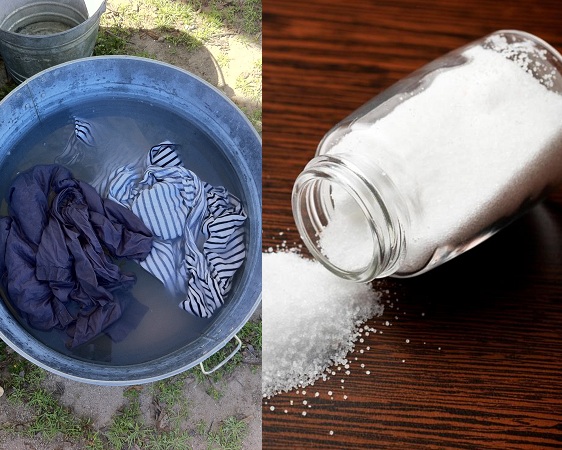 Stretch your stiff shoes bigger:
When your cotton shoes are too small to wear comfortably, put on a pair of thick socks with your shoes. Now heat the inflexible spots with a dryer and you can feel the magic within a few minutes.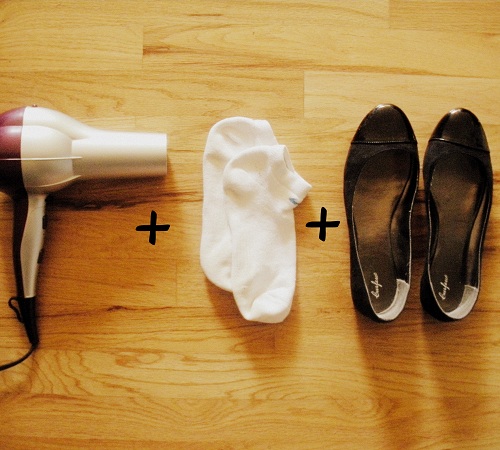 Discard the bad odors from your clothes:
Owing to the seasonal changes, often clothes start stinking when you keep them inside the wardrobe for long. To get the smell out of your clothes, spritz them with the mixture of vodka and water. Take one part of vodka and two parts of water to make this blend perfectly.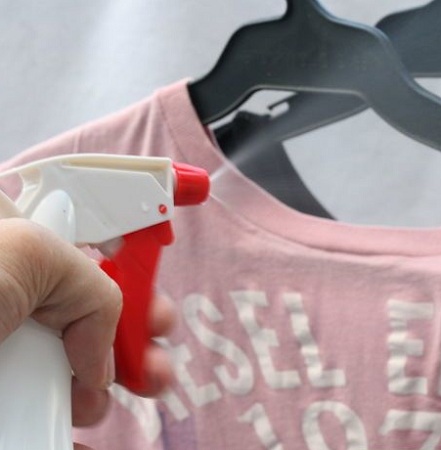 Avert fading of dark shaded jeans:
When the dark shades of your jeans start fading, it looks horrible. So why not preserve it with natural remedies? Add half-cup of distilled vinegar at the time of final cycle of washing to hold the dark shades.
Get the oil spatter out of your purse:
Take a little amount of baby powder and just coat the oil mark on your purse thoroughly. Let it sit overnight and it will be removed. In addition, if you find scratches on your leather purse, apply a small amount of moisturizer with Q-tip sprayer and rub until it's gone.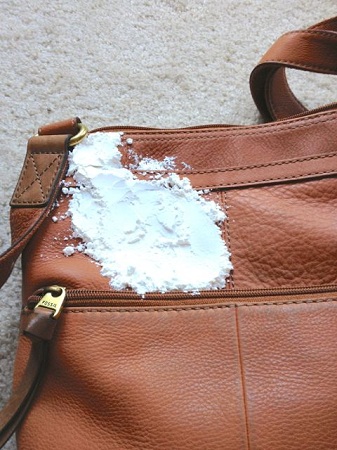 Quick removal of Dirt from Your Cloth Shoes:
Cotton shoes absorb dirt more easily than leather ones. Smear the mixture of detergent and baking soda to a soft toothbrush. Then scrub it gently and the dirt will disappear within a few moments.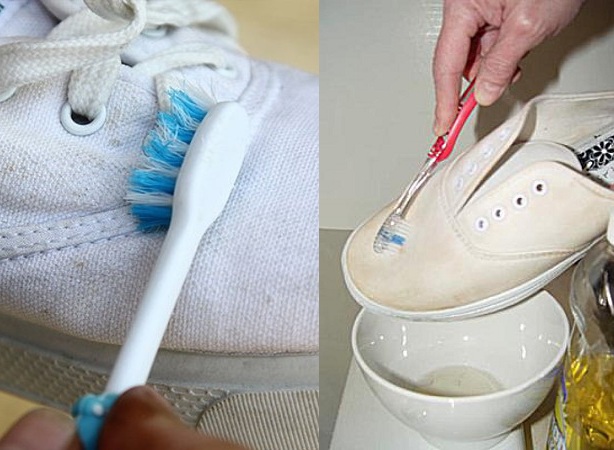 Store your jackets intact:
To avoid wrinkling of your clothes and unwanted creases on the jackets, store them in plastic bags with inside out before putting them in your wardrobe.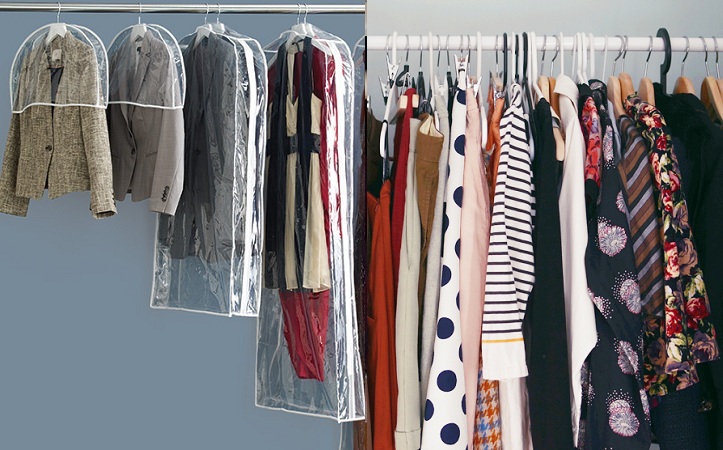 Stow your jewelry from rust:
Store the expensive jewelries in zip-lock packets or bags to prevent it from rust or getting discolored. Thus, you can hold the unflawed brightness of your jewelry even after years.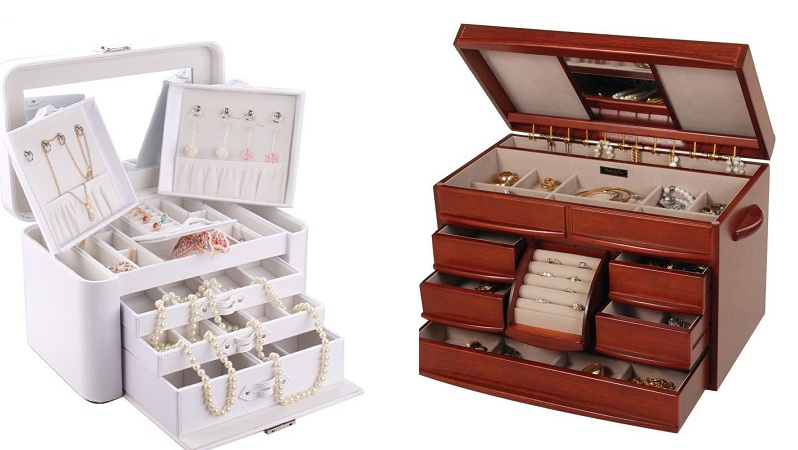 Get the hold of your Sunglasses:
If your sunglasses are feeling too loose to wear or falling off every time you move your head, it needs to be fixed. Put a tiny amount of nail polish to secure the hinges of your sunglasses.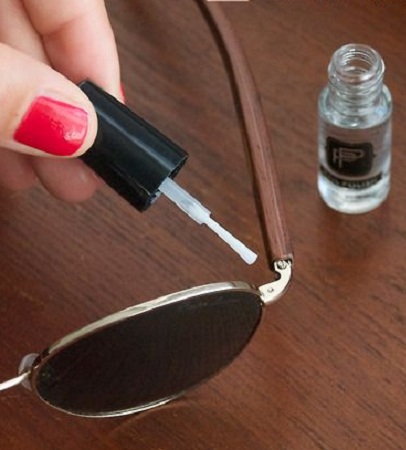 No Blisters on wearing tight sandals:
Applying a small amount of deodorant on the soles will help you avert painful blisters from wearing the tight sandals.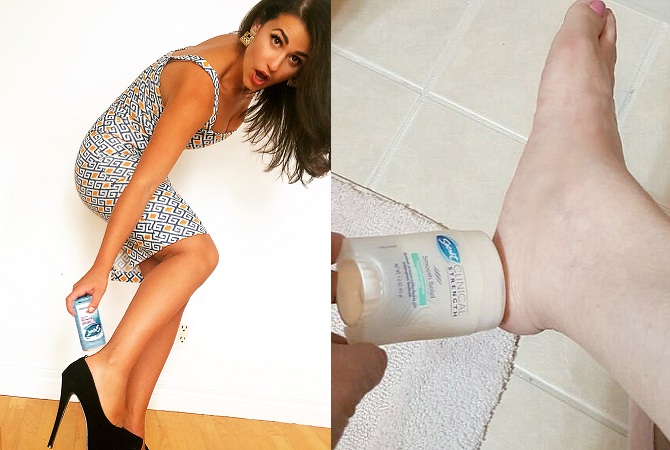 Stop a lose button from falling off:
If we say that only a layer of nail paint can save your buttons also, would you believe us? Surprised? So let's explain how. When the button of your stylish jackets is about to go off, put a layer of nail paint on the threads and you can stop it from falling.
Were these hacks helpful enough? Let us know if you have some more tricks to make your everyday dressing easier. Till then stay connected and wait for our next amazing post!