The winter wedding season of 2017 has arrived in its full swing and so we are here with our compact guide to make you look ravishing on your wedding day. Since it is your 'Big Day', each move should be perfectly measured. With all those long-cherished dreams and desires in your heart, it is natural to miss out on small details, get confused with plans and overwhelming the guest lists. We cannot help you fix those matters but can guarantee your gorgeous look on that very special day of your life. This is the ultimate thing you need not fret when we are with you. Just take a deep breath, relax and check out these bridal makeup tips on your D-Day.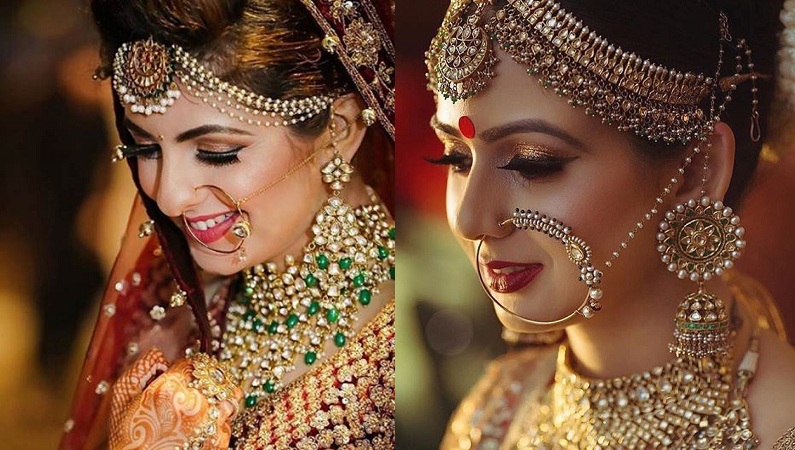 User-friendly Bridal Makeup Tips
Generally, Indian brides get loaded with traditional jewelleries and heavy wedding dresses. So it becomes essential for them to wear a natural makeup to balance the entire look.
Given below are some easy-to-use makeup tips that you can try for impressive results on the Big Day. And if you are willing to hire a makeup artist, let him/her know your exact requirements so that you can get the look you have dreamt of.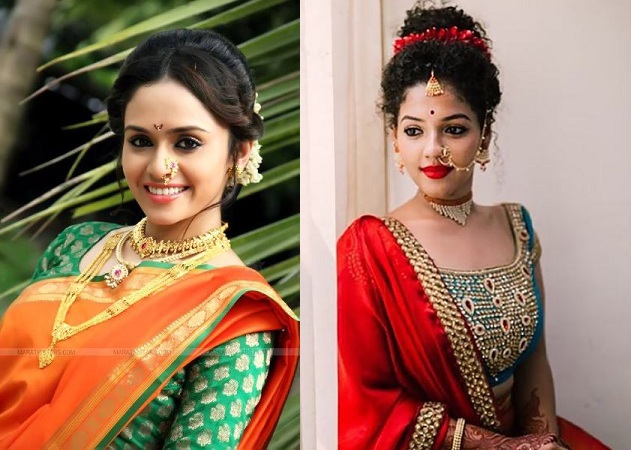 Cleanse your face:
Indian brides have a deep love for applying bold colors in their wedding functions. To acquire an enduring look, start your makeup after cleansing it well and pat it dry carefully so that no trace of excess oil or dirt is left on your face.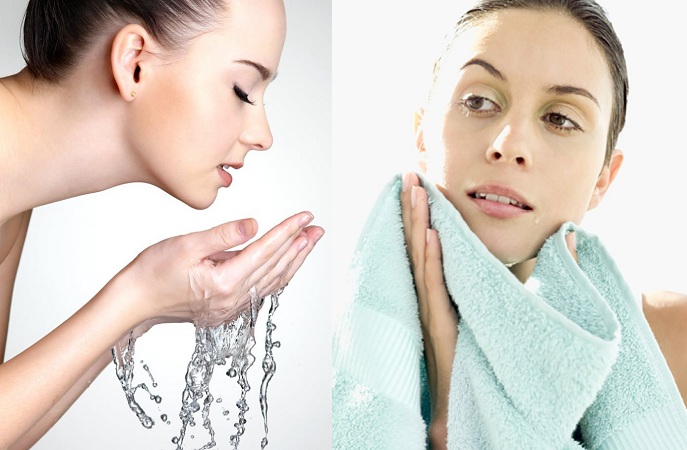 Prepare the base for makeup:
Spread a small amount of moisturizer all over your face to get a better skin tone and flawless appearance. While applying moisturizer thoroughly on your face, rub it gently with your fingertips in circular motion. You might also opt for tinted moisturizers that will add up some color to your makeup base.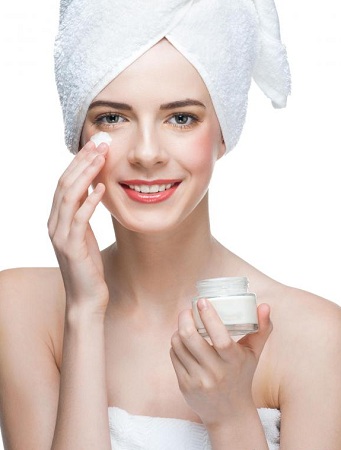 Use Primer  and concealer after moisturizing your skin:
Within two minutes of moisturizing your skin, apply a good quality primer and take time to blend it properly. Don't forget to use a concealer for covering the spots or blemishes on your skin and if it's a colored concealer, not only blemishes will be covered but also your skin tone will be improved at the same time. Ensure that both the concealer and foundation are blended well to hold the makeup for long hours.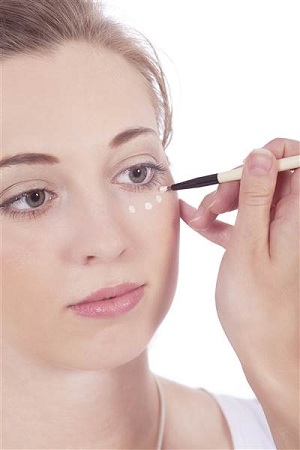 Choose a foundation which is SPF free:
Foundations that contain SPF will cause an unwanted flash effect on your face in all the photographs. So it's recommended to select a SPF free foundation with a matte finish for a picture-perfect wedding look.  Once it is applied, start blending it evenly with a makeup sponge from the center of your face.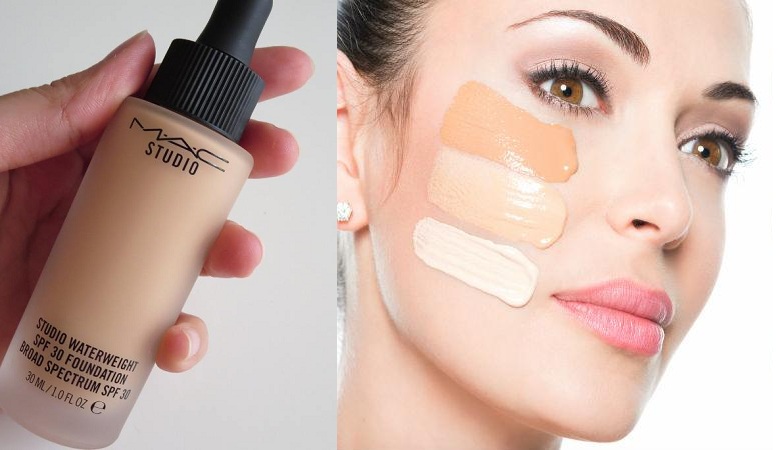 Use a highlighter to get a glowing look:
Use highlighter on the higher planes of your face including the center of the forehead, your cheekbones, the bridge of your nose, and the Cupid's bow. This will define your special facial features properly.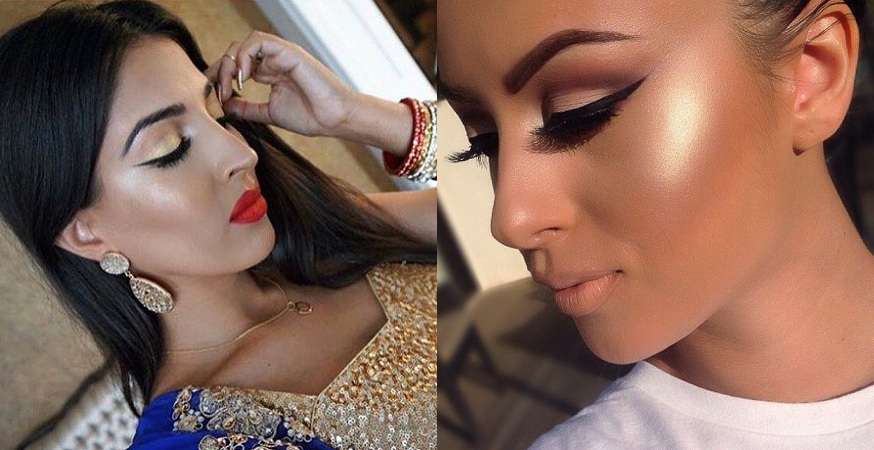 Tricks for using Bronzer & Blush:
The bronzer contours your face and helps you look sharp chiseled in the photographs. An angular brush for blush can serve your purpose better with its upward strokes on your chin, nose and forehead.  However, remember that it should not spread along the whole length of contour. And while using a blush brush, keep smiling steadily and apply the blush (choose the colors like golden, pink) with circular strokes, from your cheeks towards the ears.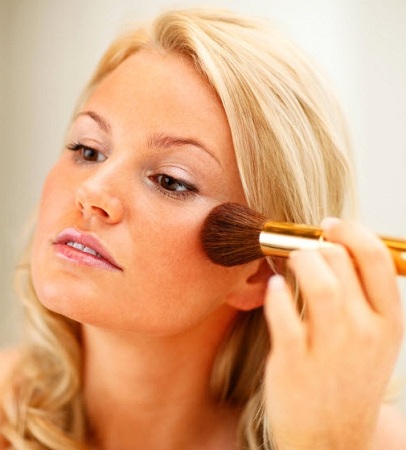 Tips for using a perfect eye-shadow:
Indian brides have an intense love for the golden eye makeup as it matches well with their ethnic wedding costumes such as designer lehengas and designer sarees. But we will suggest you to play with color safely. Choose the peachy pink or golden shades for your eyelids and charcoal shadow for a smokey effect on your exterior lid. Draw your eyebrows with an eyebrow pencil. If drawing sounds too difficult for you, opt for using an angular brush with brown powder.
Get to know the eyeliner tips:
Your wedding day is not for experiments with some blue or brown liners. Go for a waterproof jet-black liner. Draw a dark line on the top of your eyes with the eyeliner and use a kajal for the lower eyelid. Spend on branded mascara, which offers you the facility of volume enhancing to make your eyelashes look curly. You might try the false eyelashes to get a brighter look. But ensure that you have a few trials beforehand as the 'trial and error' option will not available on your wedding day.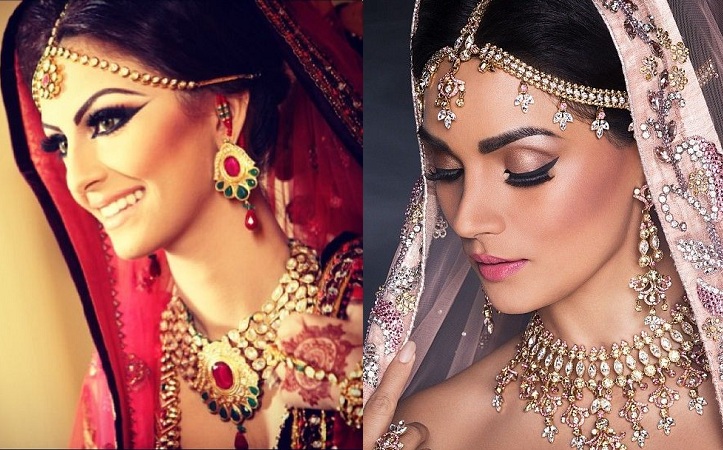 Look like a glam queen with perfect lips:
First, it's for the brides with thin lips. Choose a lip-liner that matches your normal skin tone and line your lips perfectly.  Light pink, peachy pink or any shade of pink will go well for the thin lips depending on the color of wedding costume.
If you have cute plump lips, go for a dark-shaded lip-liner to make your lipstick stay longer. Put on a lipstick that will complement the entire look. Royal red and maroon are best for the bigger lips.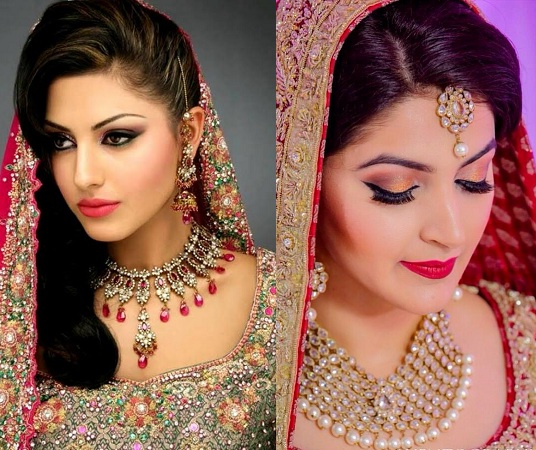 Get a glowing skin:
After all a glowing skin is something, that everybody wishes to acquire. So make some time for regular nourishment and skin treatments to recover the damage of your skin. At least, 1-2 months prior to your wedding ceremony, start taking up regular facial treatments. Exfoliate your skin properly to remove the dead skin cells and protect it from the scorching heat of the sun. Stay stress-free and get enough sleep (at least 8 hours a day) daily to avoid the puffy eyes and dark circles. Discard all types of oily food and drink lot of water to keep yourself hydrated.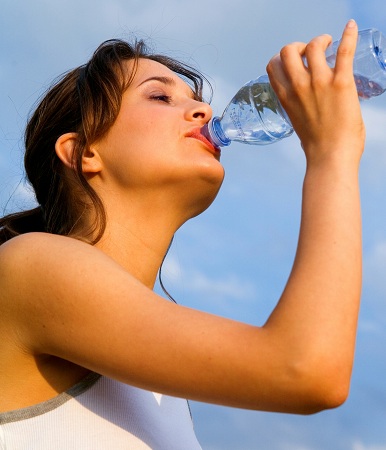 Bridal tips for your hair:
Hair is an essential part of your wedding look. Use a deep-conditioning hair mask for twice or thrice a month prior to your wedding day. Brides with dry hair can use homemade hair packs for a glossy look.
Last but not the least, along with all these tips, always remember that you have a very beautiful smile to enhance your beauty. So, just keep smiling and look gorgeous to rock your wedding ceremony like anything.
We wish you a very happy married life ahead!