If you want to come across all sorts of latest fashion trends at their best, Indian weddings can be your ideal address. Be it the beautiful bride, her relatives or bridesmaids, all of them love to redefine the latest fashion trends in their own style. But when we are here, you don't have to hunt for the latest trends in different magazines. While gearing up for the wedding ceremony in this New Year, let us present the top-tier fashion trends for all the soon-to-be Indian brides. Taken straight from the ramp, some of the hottest wedding trends are here that will rock your pre-wedding ceremonies, reception as well as the D-Day itself.
Embellished Fusion Gowns:
Embellished fusion gowns can make you the 'Diva' of the reception party. Being an outstanding blend of traditional and contemporary pattern, this charming gown can steal the look at once in your reception party. Lightweight costume jewellery or a heavy neckpiece will be enough to be paired with such an outfit. While choosing these gowns, pick the hot colors such as turquoise blue, roasted almond, and strawberry ice for this season.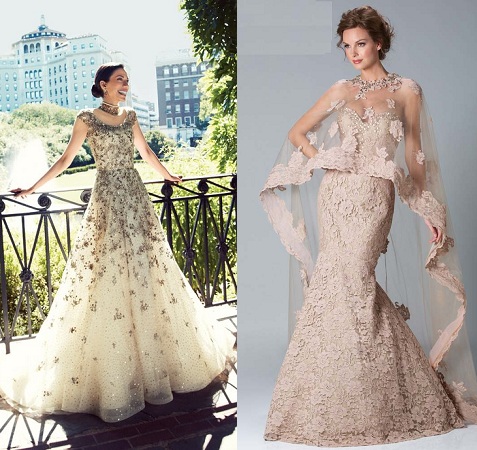 Lehenga with bold Prints:
Forget those days when the bold embroidery work used to be the most important part of bridal costumes. The unique and bold prints on the wedding lehenga are the latest fad. Various materials are available for these wedding outfits and if you are looking for a designer piece, the bridal designers can help you the best. And we feel that such trend is here to reign for some seasons at least!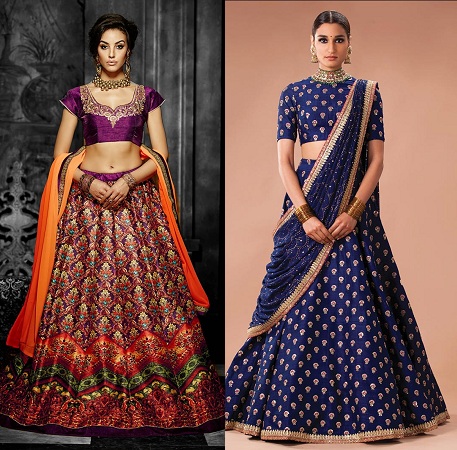 These long-length anarkalis can create the sweeping style statement for your wedding outfit. If you want to skip on heavy wedding outfits, these floor length anarkalis will be an ideal choice for you. Pick the trendiest color as per your choice. Be it your pre-wedding function, reception party or cocktail parties, such a royal outfit is worth the price. Choose one that is made out of soft materials such as sheer georgette and chiffon.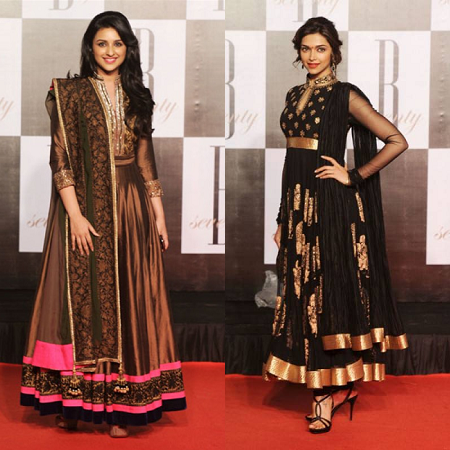 No matter whether it's an embroidered pattern or simply printed, floral trends will be here in the long run. So, it's time to flaunt your delicate feminine side with these floral bridal outfits. What we can say is that you can simply never have enough of this floral trend.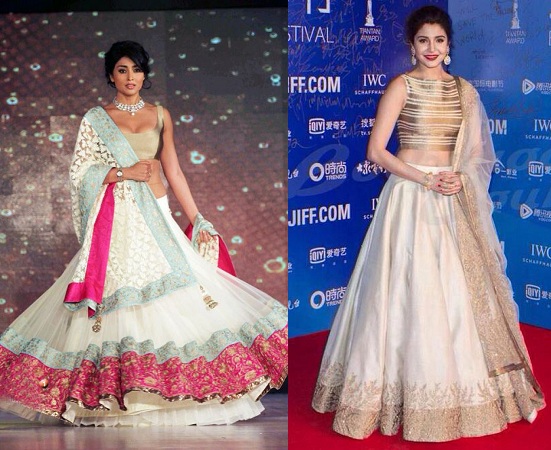 A pastel shaded or silk choli with neon ghagra will be the ideal choice for your Sangeet ceremony and also for the Big Day. If embroidered ghagra is your call, a fine silk choli should be there to intensify your fashionable yet traditional bridal look. It will be something more adorable than being loud or bold. Ditch the conventional red color and opt for beige, pink or orange, if you are choosing it as your wedding outfit.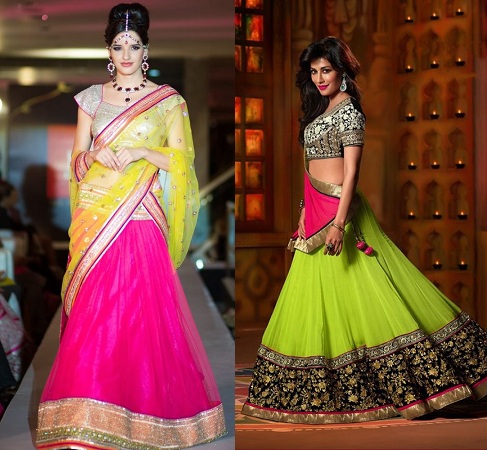 Embellished Wedding Jackets
Wearing embellished jackets can be a good choice for the winter brides. Sounds unusual, ain't it?  But these jackets are amazing to make you look stylish and beat the chill in no time. Select a jacket depending on your wedding outfit and add an enticing dimension to the entire bridal look. While choosing the jackets, you can get a number of options including convoluted embroidery, winding beadwork, stunning embellishments and more. Before finalizing your complete bridal look, make sure that with a jacket of silk or velvet, the rest of your wedding outfit is simple and lightweight.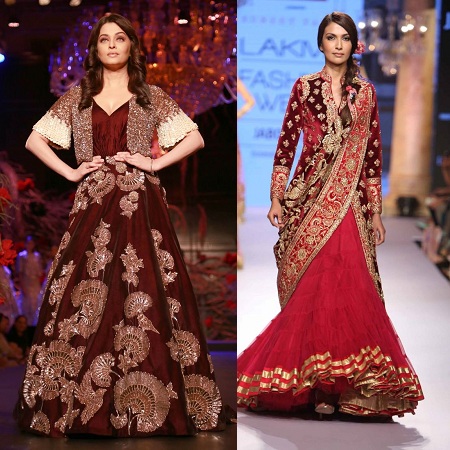 Straight suits for post marriage rituals
Indian weddings never run out of rituals even after the wedding ceremony is over. So get prepared to continue looking gorgeous with straight suits in your post marriage rituals. These straight suits are designed while keeping both your comfort and stylish look in mind, so that you can try them out with palazzos, leggings and cigarette pants as well. Whether you want to go for the beautiful prints or embroidered pieces, we assure that you will end up looking like a perfect newly-wed fashionista in the straight cut suits.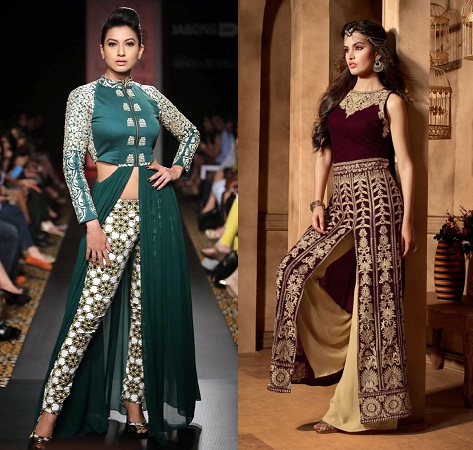 Bejeweled High-neck blouses
This season reviving the old style of high neck blouses embellished with precious embroidery work will add an intense touch of tradition to your bridal look.  No more the brides are willing to put on the old-fashioned blouses with deeper neckline to display their heavy jewelleries. The soon-to-be brides have grown bolder now to welcome this new trend heartily and brown has turned out to be the revised version of 'new red' in terms of wedding fashion trends.
Precisely, fashion is a trend that keeps changing with every passing day but style remains within a person. So, it's time to be the unique bride who will create her signature style on the D-day and captivate her groom for ever after!