Alia Bhatt, one of the youngest and smartest Bollywood stars has impressed us from her very first appearance on screen with her unique sense of style as well as fashion statement. This beautiful actress is not among those who keep wearing same type of clothes in every occasion. She is up for any kind of experiments with different styles and super cute looks. Be it a pair of ripped denims with a funky sweatshirt, bright colored kurti or simply a floral crop top with palazzos, Alia is confident enough to carry the style wherever she walks. Especially, if you look at her during the promotional events of her films, we found her showing us various fashion lessons just like a 'Fashionista'.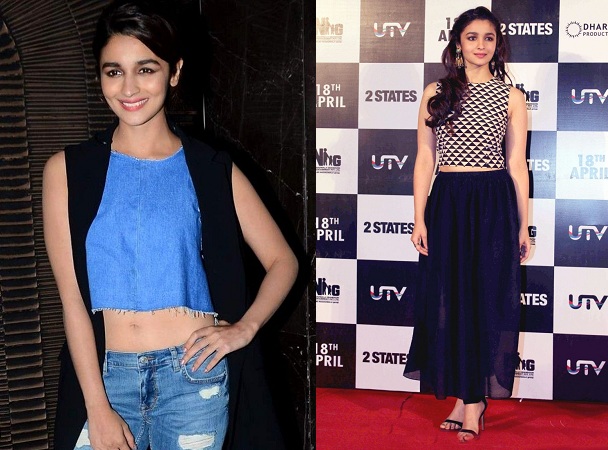 Both her age and looks are in her favor, which allow Alia to challenge every bright color to look its best on her. They easily emphasize her innocence, cuteness and flawless complexion. As much as we see on her on the large screen, we just crave to see her once again. From the character or 'Veera' in 'Highway' to 'Kaira' in 'Dear Zindagi' we have seen her growing more gorgeous day by day.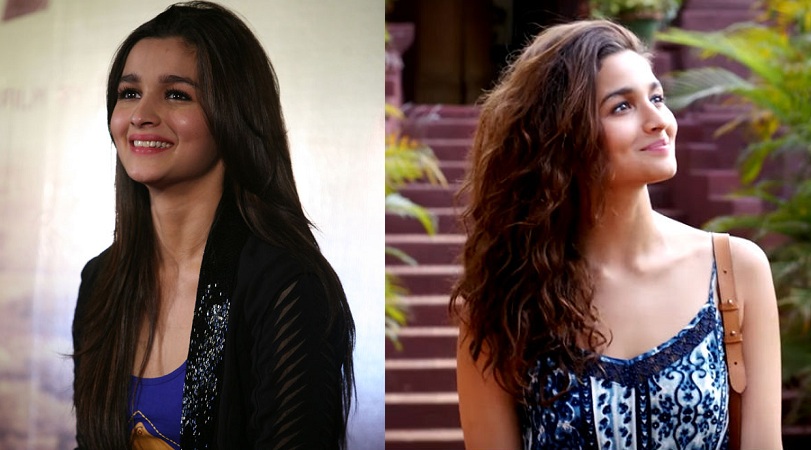 So, it's time to steal the best 5 fashion lessons you must learn from the Bollywood sensation Alia Bhatt.
Casual can be your 'Bestie':
Have you noticed Alia closely in the movies when she keeps walking in her own style? If so, then you are ought to believe that casual outfits are in modern trend. When she smiles holding her flowing skirt in hand, millions of hearts start beating faster with her classy appearance. How cans she carry all the casual outfits too naturally that's truly a wonder to all of us! Want to unleash the secret? Try it on your own. Experiment with the classy denims, tank tops, graphic tees, springy jumpsuits, short skirts or hot pants and you are going to be on the right foot! In fact, with the advent of summer all around, you can try out these outfits for brunch, hangout with friends, shopping and coffee dates as well.
Confidence is the Key:
Another thing you need to learn from her is to carry yourself with confidence. No matter what you are wearing, walk with confidence and set the stage on fire (talking about your surroundings). A formal wear, sari, skirt or lehenga, confidence creates the actual difference. And accessorize yourself naturally with your dazzling smile. You are all set to take on the universe!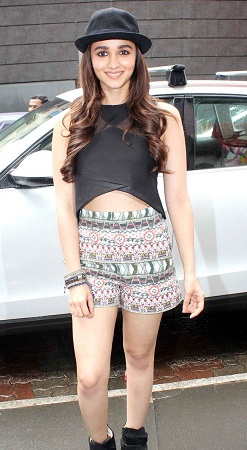 Be brave enough to experiment:
Carrying the same look everywhere makes you look too boring and monotonous. Let 'Kaira' win over your wardrobe and start experiments with your new looks. Try something special, which you never included in your regular habit. Doing something out of your comfort zone can be quite exciting and challenging as well. Who knows you might find it exciting! Play with your shoes, hairstyles and accessories also to see a new 'You'!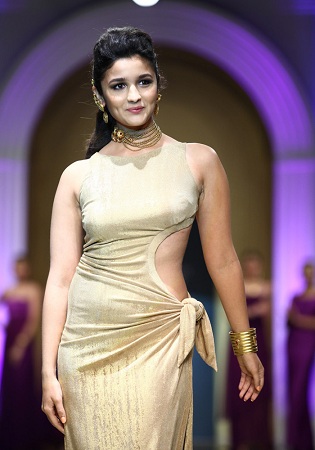 Good Hair Day is all you need:
We so wish that every day could be our good hair days. However, it remains a myth always as hair seems too lazy to cooperate. Get some tips from the Gorgeous Alia to turn your bad hair stories into the best one. A fishtail braid, ponytail or simple side braid is enough make you look like a Diva. Sync the hairstyle with your outfit to make your task easier. If trying a casual wear, try the curls with a messy hairstyle. And for ethnic, create a side bun and put some flower or traditional accessories into it.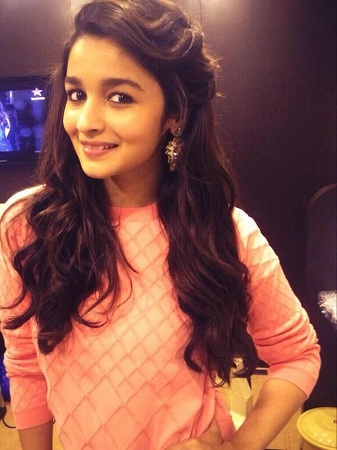 Just Mix and Match:
No need to buy lots of clothes at a time. Try some mix and match tricks to grab some new look for your next party. Put on some quirky earrings, statement jewelry and a sling bag with bright shoes to go out for brunch, casual date or re-union. If ethnic wear is your call, try the fusion outfits since these days they are in vogue. Just make sure that whatever you are wearing, you are comfortable in it and while walking in funky outfits, carry an extra doze of attitude to turn every head towards you.
Stay minimalistic in ornaments just like Alia to hold on your actual beauty. Her style is too charming that having a crush over her is natural. So, are you dying to try them out? Let us know about your experience shortly. Till then keep reading, smiling and living amicably.