Silky, straight and smooth hair is such an asset that always remains in trend no matter what kind of experimental look you are going to try. You can leave your long hair free flowing or try different styles as well.
But not everyone is blessed with straight hair. Often people turn to the harmful chemical treatments for flawless straight hair. And in order to get rid of wavy curls instantly, the harsh effects of chemicals give way to other hair problems including the dry scalp, allergy, excessive hair loss and so on. The glam look you get from hair salons will last for a limited period and then again, you have to undergo the entire straightening process.
You must be thinking 'Is there no other way to get my hair straightened without damaging it?' Well, we do have some natural ingredients directly from your kitchen to straighten your hair. Try these remedies twice a week and you are bound to get effective results.
Given below are 5 best home remedies to gain straight hair naturally.
Hot Oil Treatment
Want to get long, straight and shiny hair? Try Granny's easiest way out i.e. regular hot oil treatment. Hot oil treatment will not only keep your hair straight but also make it hydrated. The warmth of hot oil will help in relaxing the wavy pattern of your hair. Olive, coconut or sesame oil – try any of them as per your suitability.
How to prepare:
Heat the oil you are going to use for 15-20 seconds.
Apply it to the hair and keep massaging the scalp for about 10-15 minutes.
Take a broad teeth Comb and move it carefully through your hair so that the oil can be distributed evenly all over your head.
Wrap your hair for half an hour with a hot wet towel.
Rinse your hair thoroughly with a mild shampoo.
Lastly, comb your wet hair once again gently and let it get dried naturally.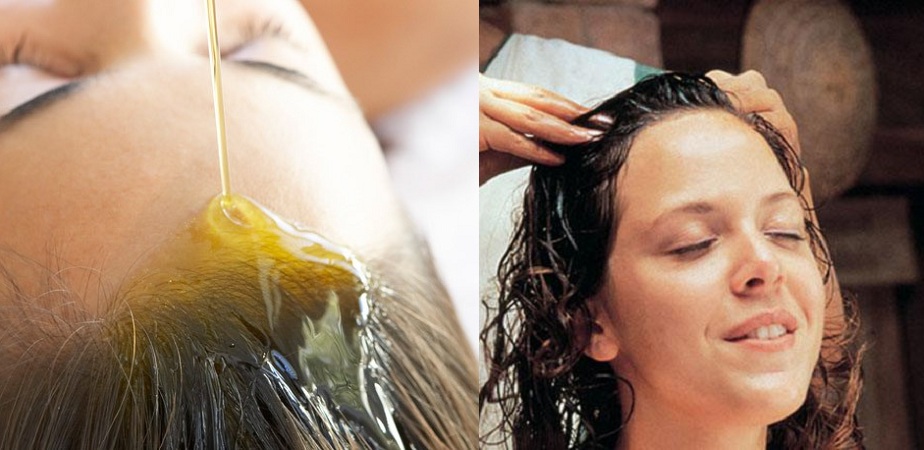 Egg & Olive Oil
Eggs always play a major role in strengthening and straightening your hair while olive oil helps in moisturizing. Mix these two ingredients to regain the natural growth of your hair and enjoy a natural straightening procedure.
Preparation Procedure:
Beat and mix two eggs finely with 4 tbsp of olive oil.
Apply this mixture to your scalp, wait for a while and use a wide-toothed comb to untangle the knots.
Put on a shower cap and leave it for about 40 minutes.
Wash it properly with a shampoo and condition afterwards.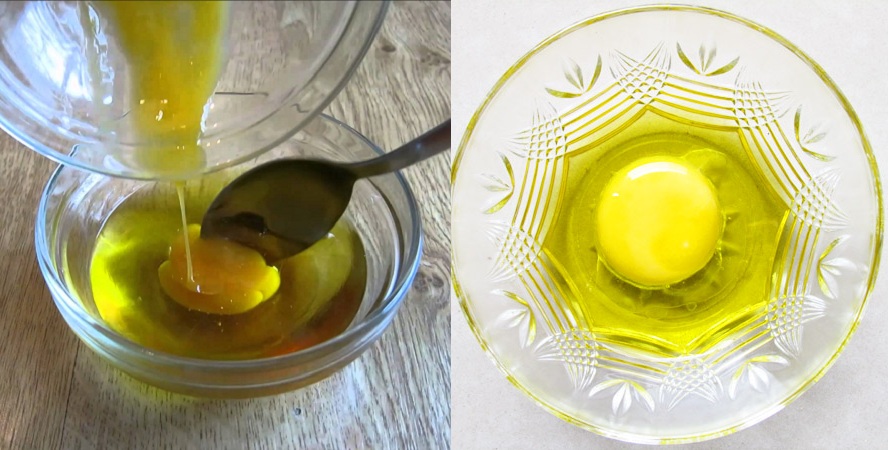 Fresh Coconut Milk and lemon juice
Coconut milk helps in straightening hair naturally. It has a wonderful moisturizing ability while giving your hair long lasting shine. Known as an antibacterial and antiviral ingredient, coconut milk keeps away infection from your scalp.
How to prepare:
Mix a cup of coconut milk and 4 tbsp lemon juice in a glass container.
Keep it inside the refrigerator for 2-3 hours. A creamy layer will automatically come up on the top of the mixture.
Massage your scalp with the cream and leave it for 25-30 minutes.
Take a shower cap to cover your hair and then wrap it with a warm moist towel. Give it another half an hour and wash it with a mild shampoo. Don't forget to condition your hair. Comb it and leave it for air dry.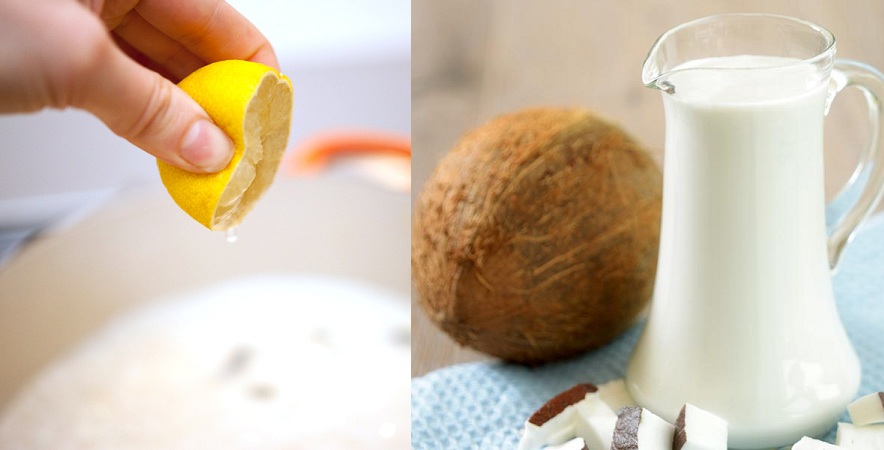 Multani mitti or fuller's earth, egg white and rice flour
The name of Fuller's earth might sound odd but you are quite friendly with the term, 'multani mitti', isn't it?  But did you know that multani mitti can help in getting rid of dry and frizzy hair naturally? Multani mitti is a mild cleansing agent that will never damage your hair. So you can use it without worrying about post damage.
How to prepare:
A cup of multani mitti/fuller's earth, egg white (one) and rice flour (2 tbsp).
Mix it with adequate amount of water to create a thin mixture.
Apply it to your hair and comb properly (choose the wide-toothed comb for detangling).
Wait for an hour before you wash your hair with water.
Once washed, spray milk and leave it for some time.
Rinse with shampoo and use a good conditioner.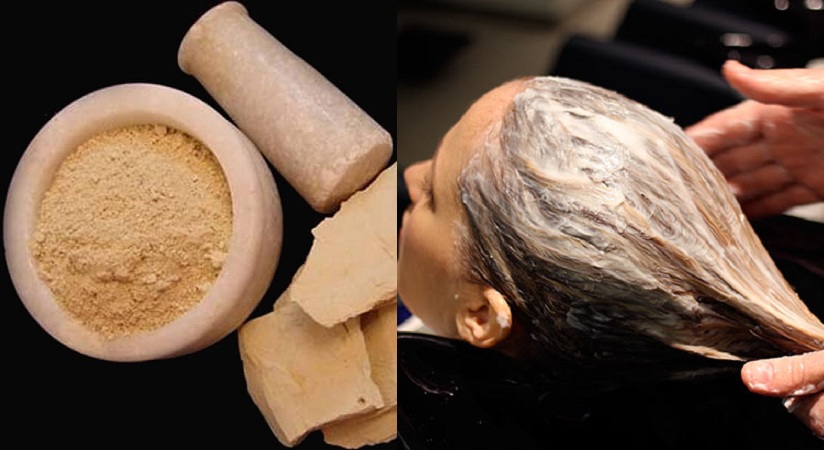 Aloe Vera Gel and Olive Oil
There's no denying in it that Aloe Vera is enriched with enzymes that work well in skin brightening and hair growth. Because of its huge moisturizing properties, aloe Vera helps in straightening your hair naturally. Mixing olive oil with Aloe Vera gel keeps it moisturized for long time.
Know the procedure:
Take half-cup of both the Aloe Vera gel and olive oil (it should be warm enough to apply). You can add a few drops of sandalwood oil into it also.
Massage your scalp with the mixture.
Wrap up your hair with warm wet towel and leave for 2 hours.
Wash it and clean your hair with a shampoo.
Using conditioner is important after shampooing your hair. Still it can be opted for this process since aloe Vera gel helps in conditioning your hair naturally.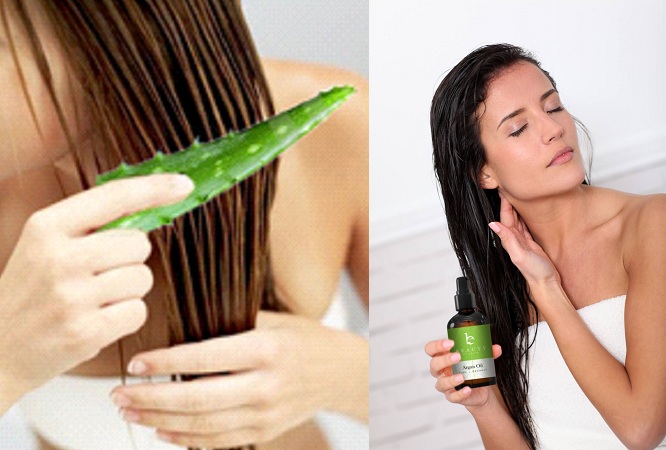 We can assure that all these above-mentioned remedies will work for you if used regularly in a proper manner. Apart from these home remedies, add fresh fruits, healthy food, veggies to your diet, enjoy yoga and drink enough water on everyday basis to maintain good health and long hair in the long run.