Are you starting this new year with a resolution to get fitter and healthier? If yes then the first step towards fitness is investing in the best sport shoes for men. Since any fitness-related activity will require you to work out, getting yourself the best quality sports shoes is a must.
Sport shoes for men are a must while working out because they prevent the wear and tear of muscles and prevent possible injuries while working out. Did you know that sports shoes are even known for curing ankle pain? If you've got an ankle injury, it is wise to walk in sport shoes, which provide the needed cushion for your heels.
If you are still not able to decide whether to invest in sports shoes, we give you a couple of reasons why you must.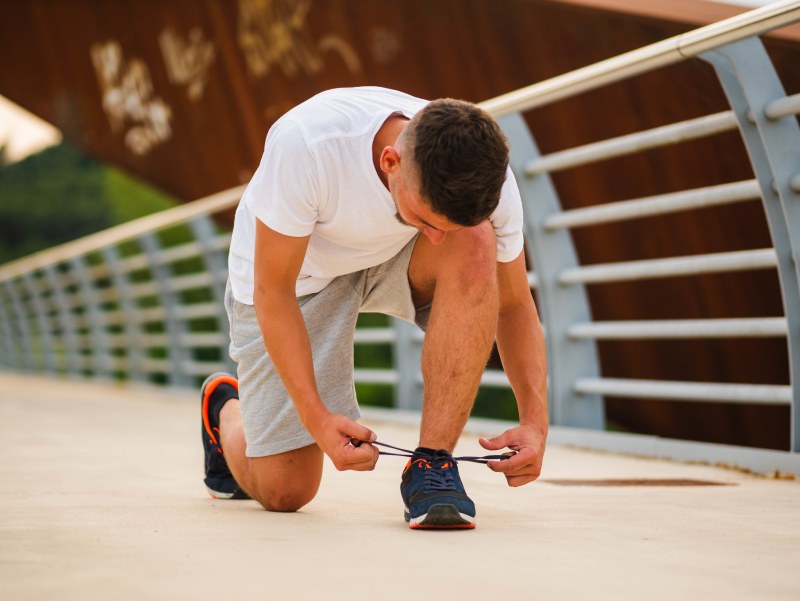 1.They make work out comfortable:
Whether you walk, run or play tennis, football or cricket, sports shoes for men will make you feel comfortable under all circumstances. These shoes are specially designed to make vigorous movement comfortable.
2.They prevent injuries:
Leg injuries happen during workouts mostly because you fail to balance yourself properly. A nice pair of sports shoes will prevent any possible injury while working out of indulging in any other physical activity.
3.They look smart:
Apart from all the benefits that these shoes give, let's talk about how smart they look when worn with your co-ordinating athleisure set. Experiment with cool colors and designs that will make your personality more appealing.
4.They are lightweight:
Being so light in weight, you will even forget that you're wearing anything on your legs, which makes your workout even easier.
The reason why sports shoes for men are so versatile is that they can be worn outside the gym too. Want to find out how you can do so? Keep reading to know.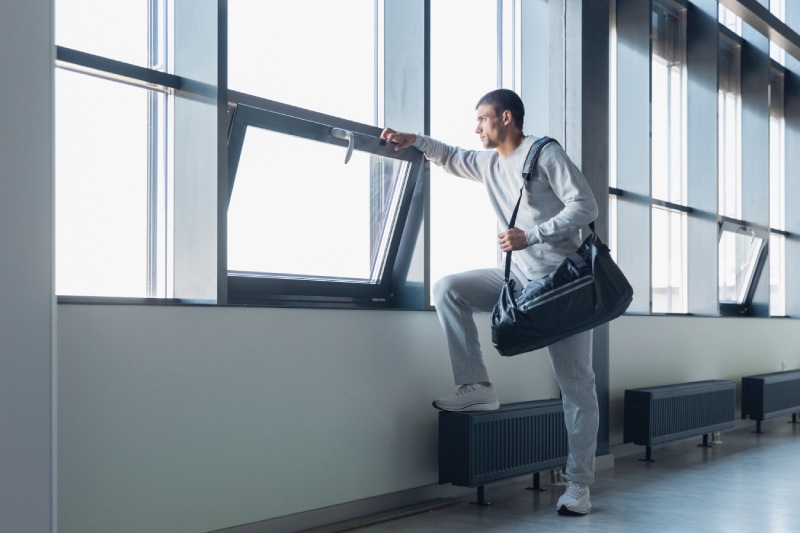 1.Mind the colors:
Since you're planning to wear sports shoes with other outfits, be careful of the color. You need to stick to neutral colors such as black, white, and grey that will blend well with outfits of all colors.
2. Style it with denim:
It's best to pair your sports shoes with denim. If your shoes are bulky, your jeans should be tapered. Light wash denim will look good with sports shoes of all colors.
3. Pair them with pants:
If you're brave enough to rock sport shoes with pants, opt for traditional pants with cuffed hems, which will totally give you a hipster vibe. Just make sure that your pants fit you well so that you can pull off a flattering look.
4. Wear them with joggers:
Joggers and sport shoes are an ideal combo on days when you just want to chill. Since sports shoes are chunky, your joggers shouldn't be too bulky. If you're going for a monochromatic look with your joggers and T-shirt or a sweatshirt, add a pop of color by wearing statement sports shoes.
With these styling tips, you can nail your athleisure looks like a boss. Wear your look with poise and confidence and you can be a trendsetter.