[fusion_text]There's no denying that over the last few years, sweatshirts have positioned itself as an obvious staple in the men's wardrobe and few reasons are there to describe why so.
Sweatshirts always cater to a huge versatility, which most of the outfits can't.
These sweatshirts are too comfortable to put on. A sweatshirt can be your ideal choice to team with a casual athletic or sporty look.
Traditionally, the sweatshirts were typically thrown over t-shirts while pairing it with faded jeans and funky sneakers. But now the story is different. Not just the popularity of sweatshirts has increased, their variety has also grown enormously. For various looks, you have huge options to choose from.
You might think why it's important to know about styling with sweatshirts. We say these trends will help you find the right fit on your own. Some will prefer it as a dressing piece and others will still consider the layering look. Whatever your choice is, just do it independently and that's why here we are with the trending tips to create a new style statement with sweatshirts.
Sweatshirts with longer tees
This one has brought a revolutionary change in the world of street style with a sweatshirt. It goes something like this – a perfect fit sweatshirt, longer tees and your favorite pair of slim-fit pants with fashionable boots or sneakers. Don't you think it can be labeled as a modern combo of comfort and style to wear in the outdoors? Just before purchasing, any of the outfits mentioned here, consider your body type and ensure that you are comfortable in it. This look is not meant for all. But if you are looking for something out-of-the-box, this is worth your while and you can make it personalized with a crochet patterned scarf. Look like a Rockstar!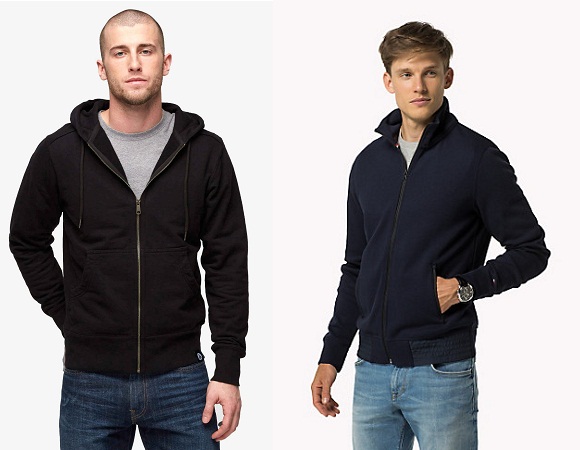 Sweatshirt in Buttoned style
Just like the funky styles, options are there for wearing sweatshirts in a dressier way depending on its fit and fabric. For instance, if you are throwing a sweatshirt over your collared shirt, the former one should have a slimmer fit. Elevated fabric sweatshirts can be the best choice ever to put on with a collared shirt. Pick a subtle color that will eulogize your appearance. A superb pair of denim or chinos, leather jacket, and a pair of great sneakers, you are ready to rock the parties after office. Grey, the classic color for sweatshirts, is a must-have for both your leisure and work wardrobe.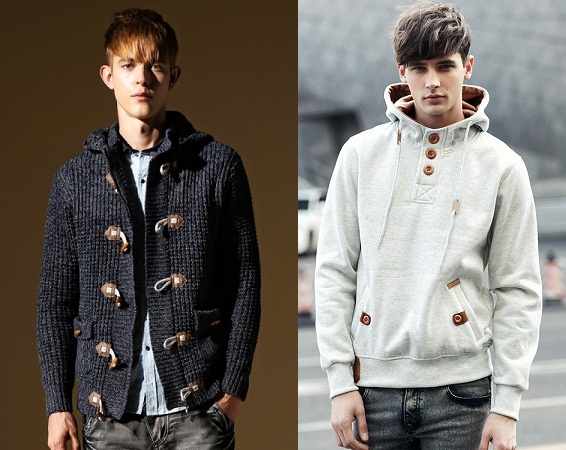 Weekend styling with Sweatshirt
For those who have to work even during the weekends, cheer up your weekend mood with sweatshirts. They can be a perfect choice for weekend attire both for work and for party. Moreover, these garments are easy to handle and you won't have to spend hours in cleaning them.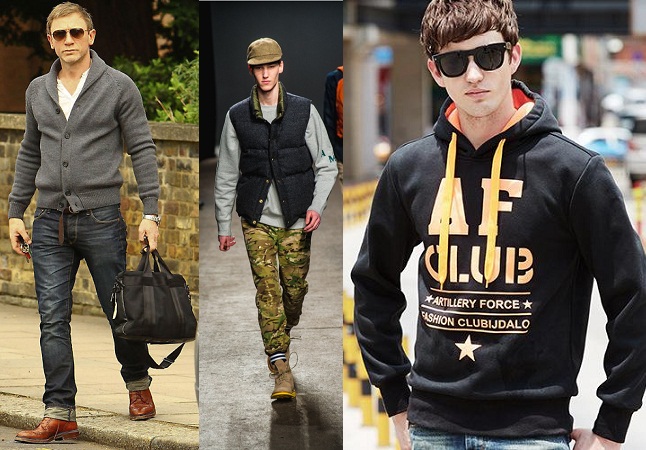 Show up a Sporty look
Yeah, we all know sweatshirts were originated for sports purpose. But do you know that it will help you exhibit an effortlessly cool look? Catch up your old buddies in brunches around the town, go for casual dates or spruce up your holiday plans – an athletic look is heartily appreciated everywhere. The combination of a sweatshirt and a pair of joggers will not only draw more attention but will also redefine comfort and high-end modernity at a reasonable price.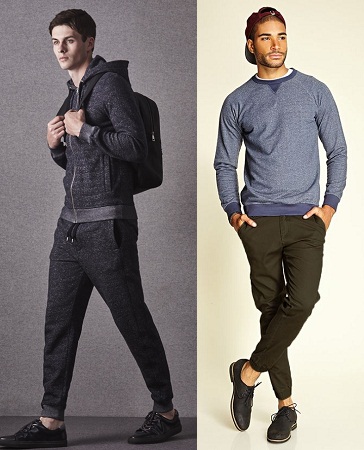 Look smarter in holiday office parties
Gone are the days when sweatshirts were only for athletic purpose. You can go for holiday office parties in sweatshirts as well. Show them how creative you are. Look smarter and refreshing in your office parties. Be it a causal work wear, dating outfit, or clubbing – sweatshirts will always be an innovative option to lash out the age-old fashion trends. Let your magnetism and imagination go for a riot and girls go crazy about YOU!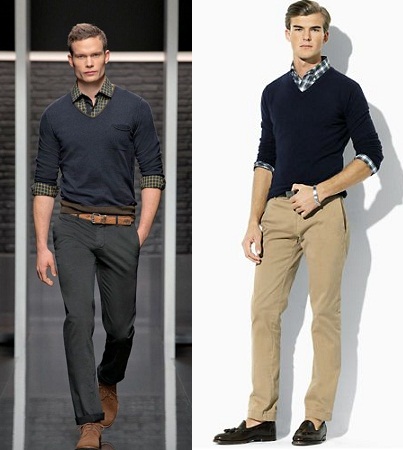 Sweatshirts with Denim
Let's try an experimental look to inject a cool twist in your appearance. Put on a sweatshirt of dark shade (gray, black or navy blue, pick any), a pair of denim with formal shoes or technical sneakers and casual watch. Everyone in the office will be gazing at you. Take our words; you will end up gaining some new followers!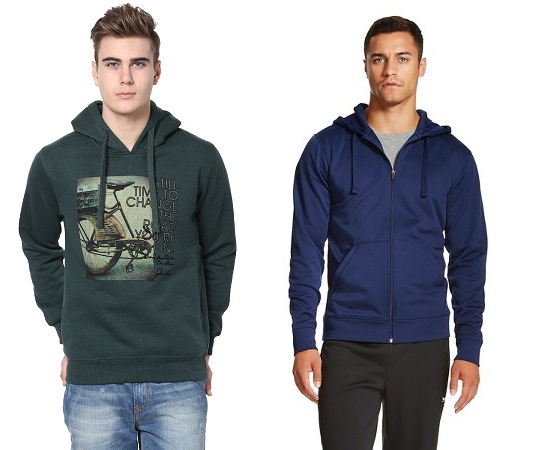 Go simple and effortless
Want to cut off extra effort? Cool. Put on a sweatshirt on your favorite t-shirt and pair it with dark wash denim and sneakers. Just assure that you are confident in what you are wearing!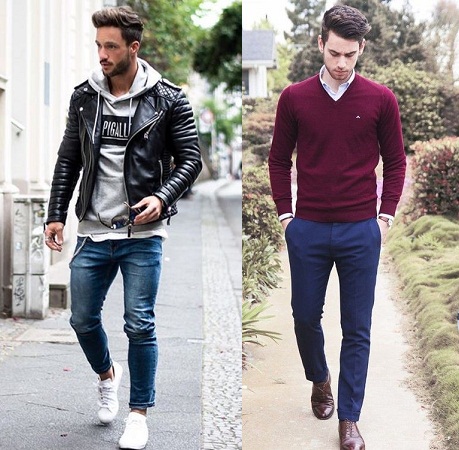 Sweatshirts always have been treated as layering pieces, probably it's the right time to get over it and accept these new trends to stand out in the crowd. So, if you are more into effortless fashion, sweatshirts can be your best friend as an off-duty wardrobe staple.[/fusion_text]