Summers are wonderful for wearing fresh and bright lip colors while winter is the proper time of carrying daring and deep colors. However, the plum shade lipstick is just exclusive and anybody can wear this shade during every season. This is a ravishing reddish deep purple shade, quite same as the fruit plum.
Lipsticks have been used by ladies from time old for accentuating beauty. They arrive in a myriad of colors from reds and pinks to nudes and formulas like matte, semi-matte, and crème. In this article, we have listed 8 best plum shade lipsticks that you will definitely love. A brief product description is given for making your buying decision easier.
Lakme Enrich Satin Lipstick Chilli Plum 225:
Lakme Enrich Satin lipsticks are one of the most budget-friendly lipsticks available in the Indian cosmetics market. Available with a dark plum shade, this Chilli Plum shade has a few reddish undertones to it. It is highly suitable for the Indian skin tones and the formula of this unique lipstick is really moisturizing and soft. This shade lipstick also offers an excellent color pay off and covers up your lip pigmentation also very well.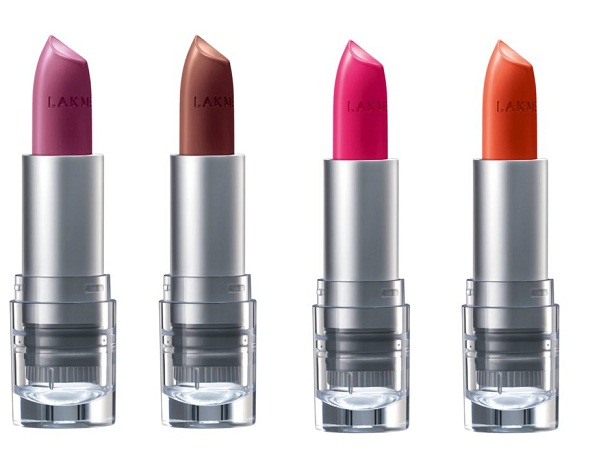 L'Oreal Paris Color Riche Lipstick in Passion Plum:
The Passion Plum shade of L'oreal Paris Color Riche lipstick is the real plum mauve shade with superb silver shimmer particles. The shimmers are greatly milled and are very subtle on your lips. Although it seems to be a hot shade in the lipstick bullet, this color is very soft and changes into a mauve shade plum when you finally wear it. This shade adds a shine to your face immediately after you apply it. It stays for longer period – almost 5-6 hours on your lips.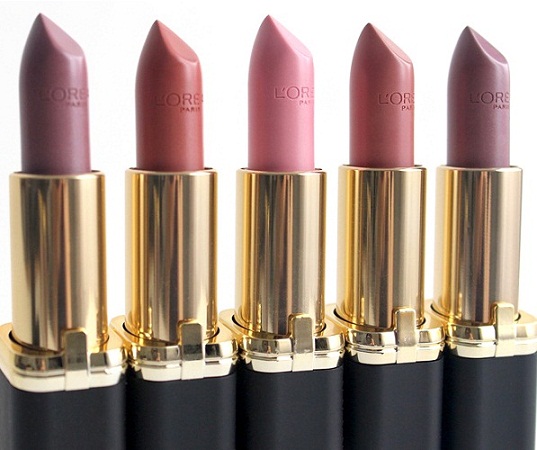 Elle 18 Color Pops Lipstick in Passion Plum:
Elle 18 Passion Plum lipstick is a delicate plum shade with deep pink undertones to it. This shade is just ideal for daily use as it's not very loud. It easily stays for up to 3 hours. This lipstick's formula sets into a gentle crème finish. It is suitable for every skin tone as it comes really pocket-friendly.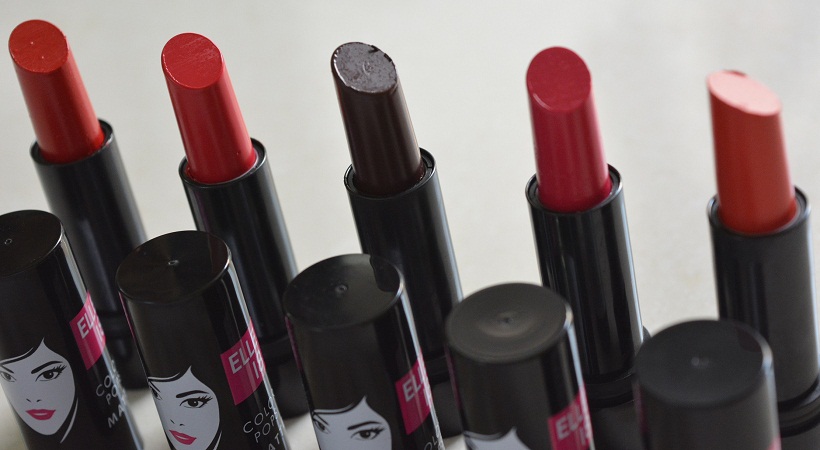 Maybelline Color Sensational Lip Color Plum Paradise:
The Plum Paradise shade of Maybelline Color Sensation Lip Color is simply wonderful and this shade is pretty much suitable for all types of Indian skin tones. As the name says, this shade really looks great when applied and it's a crisp color made by pigments. This lip colour is made with the nourishing honey mixture.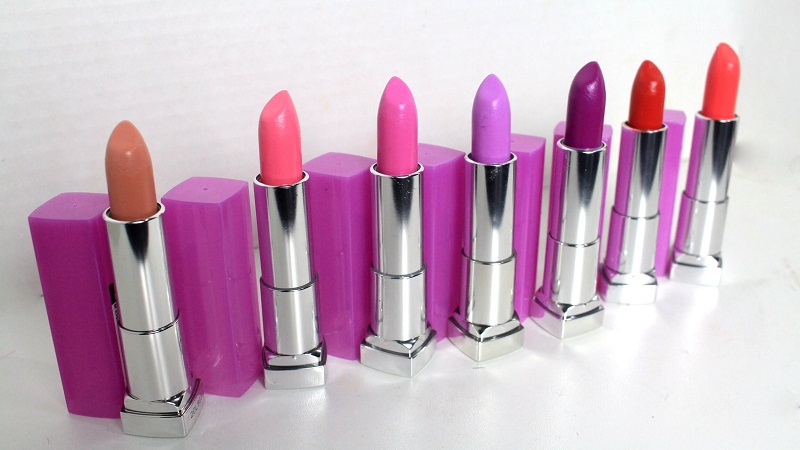 Lakme Absolute Matte Lipstick Brilliant Kiss:
Brilliant Kiss shade of Lakme Absolute Matte Lipstick is a great to wear plum shade as it comes with shades of pink undertones. It stays for long – 5 hours and sets into a pure matte finish. As this color shade is not so bold, it will be the perfect option for regular wear. This shade will look fantastic on deeper and dusty complexions.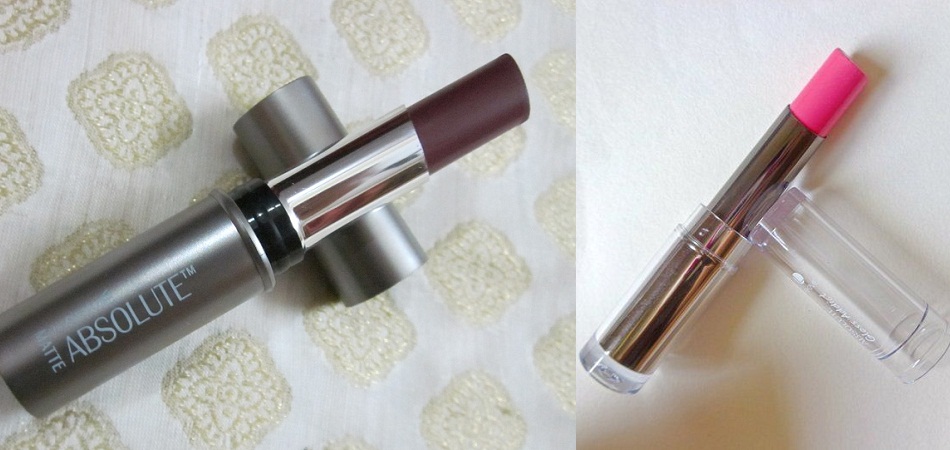 Revlon Velvet Touch Lipstick Passionate Plum:
Passionate Plum shade of Revlon Velvet Touch Lipstick is really a gorgeous soft plum shade. Distinct from every plum shade in the list, it has a hint of brown and soft pink undertones to it. This lipstick sets into a fine semi-matte finish. The shade does not comprise of any shimmer particle and is highly suitable for most skin tones.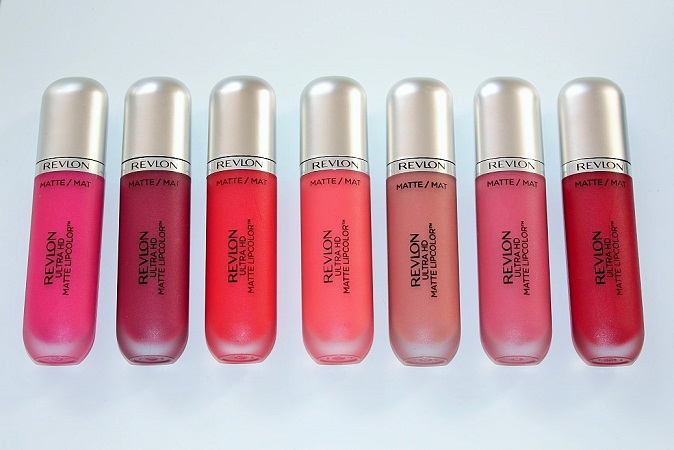 ColorBar Velvet bar Lipstick _ Posh Plum:
The Posh Plum lipstick by ColorBar is really vibrant and suitable for all skin tones. It stays on lips up to 5 hours and has a velvet matte shade. You can mix this lip color with other brand's lip liner or lip gloss also.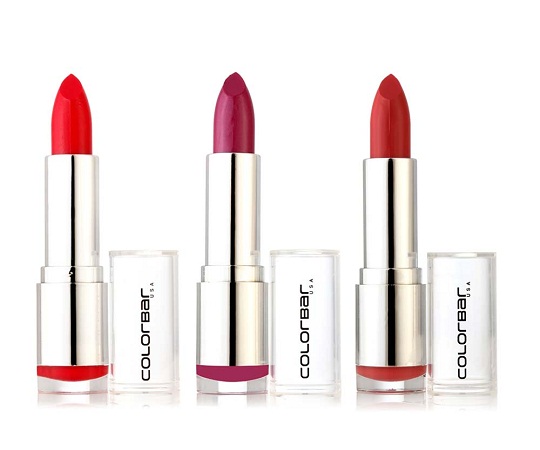 Faces Go Chic Lipstick In Plummed:
The Faces Go Chic lipstick in Plummed is really famous and pocket-friendly lipstick. This is a dark plum shade with no glitter or shimmer particles. It features a creamy and smooth texture. It's highly pigmented and his deep color stays for 5 hours.