As soon as the wedding season blossoms, the desire for adorning beautiful and adorable Indian attires creeps in. No one wants to leave the chance of showcasing themselves at their best. Sarees are something that have always had a special place in the hearts of Indian women. Playing with subtle and bold colours, experimenting with unique blouse neck designs, adapting on to different cloth material yet being able to capture the gaze and stun the masses is not a difficult task. This has been made much simple and easy by our fashion designers who never fail to present their creativity in a successful and elegant way. One can bang upon the floor with embellishments, thread work, sequin work or a mix of everything and anything according to your taste, preference and choice.
There is a vast variety of designer Indian sarees in India. In fact, every state has its own style of wedding sarees. While fancy and net sarees are famous in the north, Kanjeevaram is the most popular bridal saree in South India. Contemporary sarees are becoming hot favourites among young women. So, there is ample of choice when it comes to picking designer sarees for wedding. Offering comfort and elegance, a saree is a grand attire that completes any bridal trousseau.
Following are some of the most desirable sarees worn in modern India at the weddings:
Kanjeevaram Sarees: Known for their intricate designs and exquisite borders, Kanjeevaram silk sarees are a pride of Indian women. These bridal sarees from South India are characterized by brilliant thread work woven onto superior quality silk. The beauty of these types of sarees lies in the stunning patterns of peacock and parrots and temple borders that make them unique and wanted.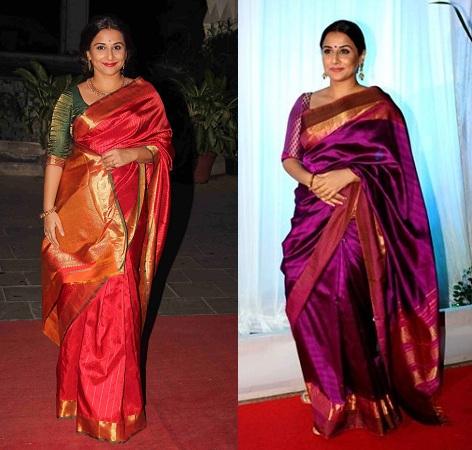 Net Sarees: Southern India admires Kanjeevaram while Northern India has shown much love for net sarees. Women prefer these sarees due to their stunning embellishments and thread work. The transparent look of such sarees allows the blouse to grab the attention. All those cuts and fancy necklines can be opted for the blouses to enhance the charm and capture the glance at the wedding.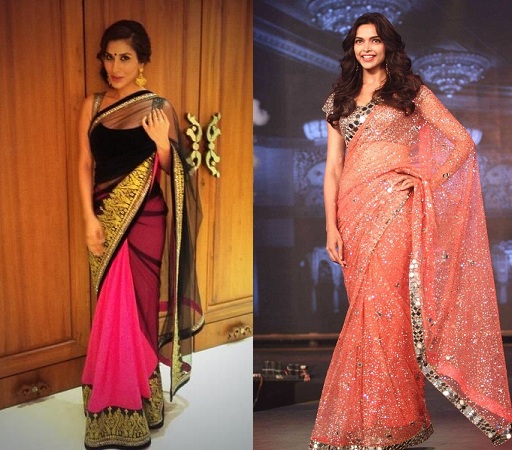 Banarasi Sarees: These sarees have originated from the holy city of Kashi and the golden work possessed by them is done by the hands of craftsmen from Bengal. These sarees are known for their bright and distinct colours that are perfect for wedding ceremonies. These sarees have been in vogue since 90's and continue to rule the hearts of many Indian women.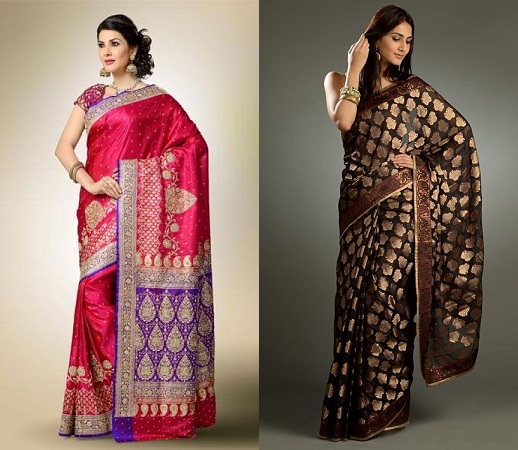 Assam silk or Muga silk Sarees: The silk saree of Assam or Muga silk saree comes in white silk with red borders. These are the finest silk sarees and are amongst the most adorned ones by Assamese brides. These come in specific styles and patterns that can take away the breath of the onlooker.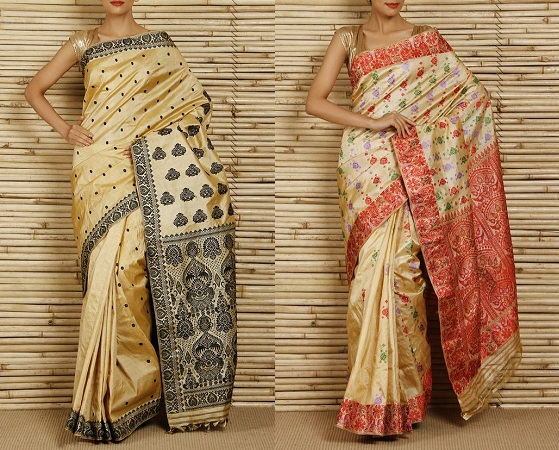 Zardosi Sarees: It is a kind of embroidery work that embellishes both on silk as well as net sarees. It is the most desirable and common type that the Indian brides look for and adorn on their big day.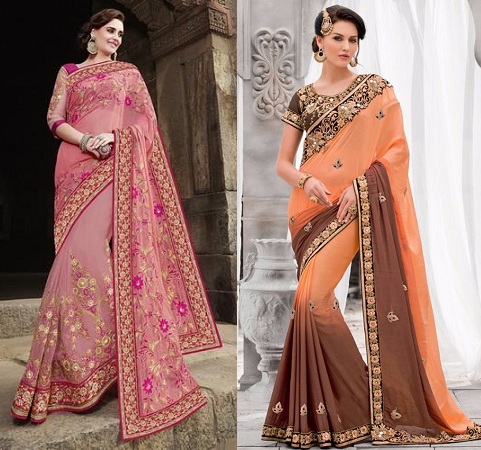 Being the land of cultures and values, India has lot more to offer when it comes to traditional wear, especially the wedding sarees. Various types of silks, nets and other material are available from all over the country to equip you with varied styles and allow you to have a completely different and unique yet mesmerizing gaze. Thus, this wedding season, you may want to drape something unique from the list of above mentioned wedding sarees to have that eyes drooling and heads turning at your appearance.