The Angrakha styled dresses were mostly used in the Mughal period, when the attire consisted of long skirt dresses with wide borders. Till that time, these dresses were the showstoppers, which are perfect for impressing the fashion lovers while brightening up the events with the availability of different fabrics and shades.
Even at the present time, the Angrakha Kurtis are very much in vogue among women of different age groups. This kurti style is entirely inspired from the conventional angrakha or angrakhi (a shorter version of angrakha, mostly worn by the men in Rajasthan). Depending on the fabric type, from which the kurti is stitched, this type of kurti can be worn on almost any occasion.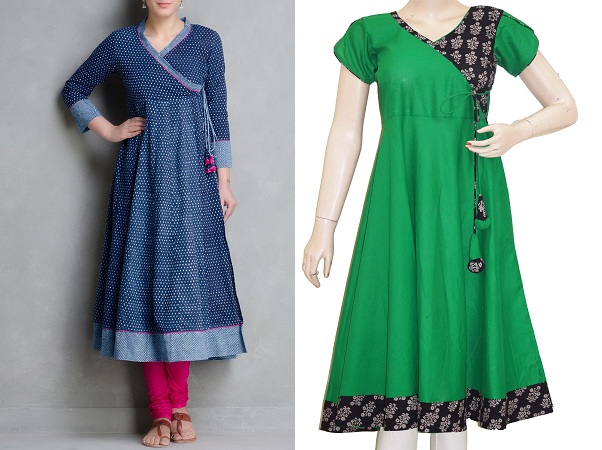 Details of Angrakha Kurtis:
The angrakha kurtis mainly contain a long suit with broad border. Here the necklines go to the left part of the suit while illustrating an angrakha, which includes threads or laces. The main purpose behind calling these kurtis angrakha is that it comes with one sided line that goes from neckline to bottom.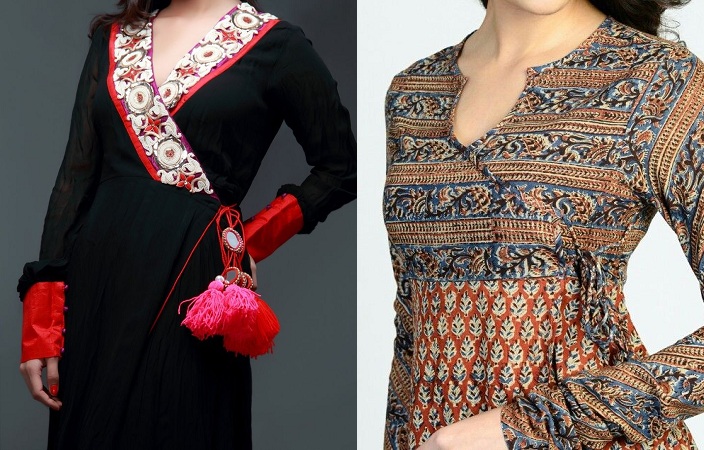 These kurtis mainly have two flaps, while lay on top of one another at the chest. Both of these flaps can be tied together by strings that can be at the chest, neck, waist or towards the underarm. Therefore, the flaps are adorned with sequins, beads, buttons, embroidery and stones. Actually, there are different variations to choose from. So, you can select your preferred design in your preferred fabric.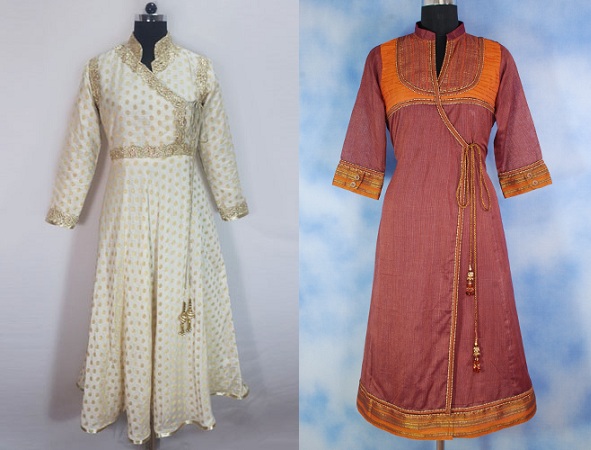 Different fabrics used:
Angrakha kurtis are made of different types of fabrics. During summer time, fabrics like linen, cotton, mulmul, chiffon, organza and chickan look really stylish while worn in the soothing shades like beige, white and of other pastel shades. These are really comfortable to wear. Apart from that, the angrakha kurtis are also available in dark and bold shades contrasted with the light shades with the light shades like pink with green, black with skin, blue with golden and many more.
No matter whatever fabric or color you choose, checks, floral prints, prints or stripes look good. You just have to select the kurti on the basis of the occasion- casual, party wear or formal.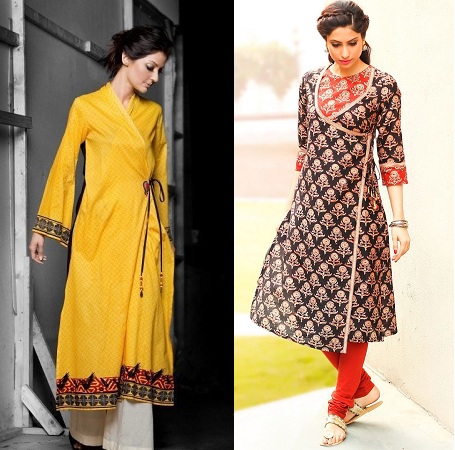 Pairing up the angrakha kurti:
The angrakha Kurtis are available in different lengths like mid-thigh length, waist length, below the knee, above the knee and calf length. So, you are free to choose the length that looks good on you. Besides, being a versatile attire, you can actually create your own style of wearing the angrakha Kurtis. It means, the angrakha kurtis can easily be paired up with leggings, churidar, patiala and denim.
For instance, in case you are tall with an attractive figure, then teaming up this kurti style with a well-fitting churidar will be the best option. On the other hand, in case you are opting for waist length angrakha kurtis, then pair it with long flowing cotton skirts. Apart from that, in case you want to wear a formal Angrakha kurti in dark shade like blue, purple, black or brown with heavy embroidery, then pair the kurti with leggings or stretch pants and with matching jewelry.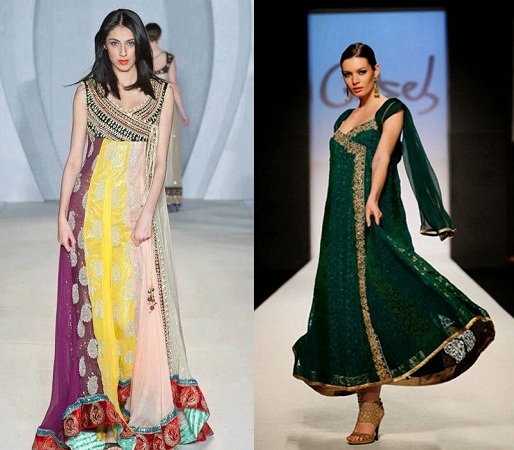 Conclusion
So, in conclusion it can be said that whether you are going to any camping trip, hanging out with friends, just walking up for the work routine or hiking, these kurtis can make you look chic, cool, classy and comfortable while offering a touch of ethnic fashion. While combined with western jeans and scarf of stole, these kurtis with vibrant colors and light decorative stuff will help you to pour a great style and energy to the soul. So, these kurtis can be considered as the ethnic wears dipped into the modern style.