We all love to gift something or the other to our loved ones and especially on special days whether it is the sister, girlfriend, wife, and mother. These days the option for gifting has increased manifolds due to availability of many items which were not previously available in smaller towns.
Again, many things have become affordable due to increase in the spending power of people. Last but not the least increased awareness of products and services amongst people has made it easier for them to choose and gift to their loved ones.
There is no other gift in the world that can make a woman as happy as a piece of jewelry, no matter her age or position. If the gift turns out to be a piece of jewelry and more so diamond jewelry, you can be sure to witness the loveliest smile on her face ever.
Buying jewelry is not like buying a mobile phone or a box of chocolate. It is very complex, yet very interesting. In order to buy a mobile phone you just need to open your internet and search for mobiles within your range and the internet tells you everything. However, buying diamond jewelry is not so simple. Here are some tips that can help you buy the right diamond jewelry for your loved one.
Buy your jewelry only from a reputed store:
You will find a number of stores for diamond and gold jewelry in your city. However, there are always a few stores that have the reputation of stocking quality material and charging reasonable prices. You can always check gold price on the internet and find out whether the store is charging the right price or not.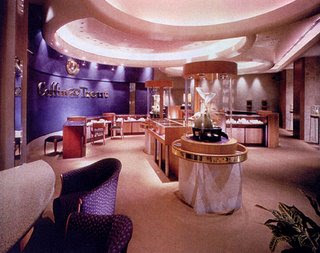 Good and reputed stores also display the current price of gold and silver on their counter for you to confirm as they have their reputation at stake to protect.
While buying Diamond Jewelry ask for quality certification:
Most jewelers do not give quality certificate to the consumers and charge hefty amounts from customers that ask for them. However, you should ask for the certificate as it ensures that you have purchased the quality of material for which payment has been made.
Does Diamond Jewelry cost big money?
No! Absolutely not, you can buy hundreds of designs and items of diamond jewelry for less than 10K. Sounds unbelievable, but it is absolutely true. Now looking at the potential of customers for medium range, most branded companies have come out with beautiful and light designs of diamond jewelry starting from around Rs 1500/-.
Now you can buy a host of designs whether it is a nose pin, a pendent, an earring or a ring for very small amounts of money. Earlier the cost of these products was very high as they were handmade, but now that all these designs are machine made the quantity of these items have significantly reduced their cost.
Where to buy cheap diamond jewelry?
Gifting diamond jewelry today is no big deal at all as most diamond jewelry making companies have their online websites that exhibit their range of products along with their prices. The quality of these branded jewelry items is very safe and many companies also issue a certificate of quality along with the invoice of the item.
After you have chosen the item, you have the option of making an online purchase from the website or you can hit the offline store in your city and buy the item from there. The price of the products as shown on the website and online store is the same and therefore there is no chance of getting cheated.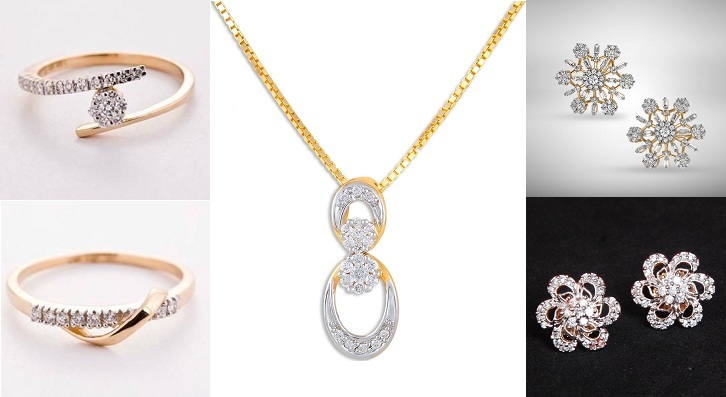 Most of these companies also mention the quantity of gold or silver used in the item and also the number and caratage of diamonds in the invoice which keeps you informed about the item that you buy from the store or website.
Jewelry on EMI:
Sounds bizarre! Right, But this is actually true. After home products, houses, automobiles, it is the turn of gold and diamond jewelry on EMI. You can buy your loved one the diamond jewelry of your choice and range easily on equal monthly installments.
Many jewelry companies are today offering their products to customers on equal monthly installments. So now there is no fear of having huge amounts of money to gift diamond jewelry to your near and dear.
You can buy many items of diamond jewelry under 10k
There are hundreds of items and designs that you can buy for under 10k. It is also true that there is no limit for jewelry. You can buy a diamond ring for as less as Rs 5000 and may buy a diamond ring for more than 20 lacs.
There are many occasions when you can gift something to your loved ones. For a raksha bandhan or rakhi gift that you would want to give to your sister, you can buy her a diamond earring and see the best smile of your life on her face. Similarly for a valentine day gift that you would want to give to your wife or girl friend you have options of giving her a diamond pendent, nose ring, earring and many other items for this amount of money.
You can find hundreds of items with another hundreds of designs for each item for this amount of money on many online jewelry websites. You can note down the item code of your selected item and check it out on the offline store and see the quality of the item as well.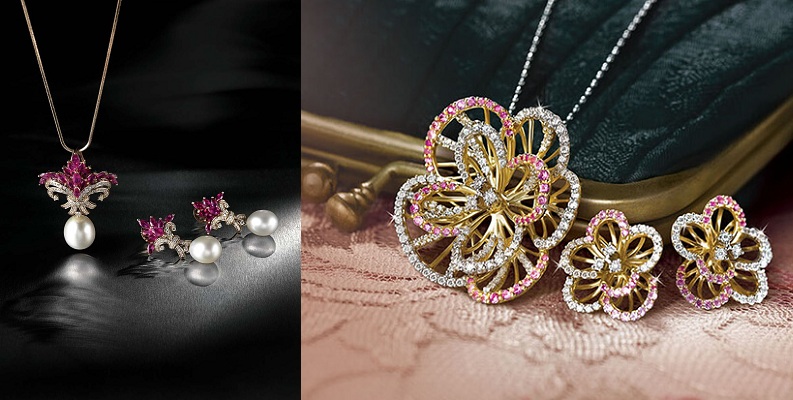 It is completely safe to order on Internet:
You may have the fear of losing your money when you order your diamond jewelry on the internet or that you may get cheated by the website on quality of material. Rest assured. If you order your diamond jewelry from the website of a famous and known brand, your money is completely safe and the quality of material is also the same as shown on the website.