Jewellery fashion without earnings is something women cannot just think about. Earrings are in fact known for enhancing beauty by emphasizing your face lines. Though you might be fond of earrings, but you might not be aware of the history associated with it. Earrings were popular even 7000 years ago to the people of ancient Asia whereas Assyrians and Egyptians used earrings as a status symbol. However, it is interesting to know that then earrings were worn predominantly by men.
A look back to the history of earrings:
Moving to the scenario of ancient Rome, slaves were the ones who used to wear earrings. On the contrary in Greece, they were worn by prostitutes. However, women belonging to wealthy Roman and Greek families also wore earrings but those made of pearls only for they believed that pearls best reflect their status. With years passing, they took up wearing earrings made with garnet, sapphires, and topaz too. Talking of the ancient Oriental countries, golden and silver earrings with sapphires, emeralds and rubies were highly preferred. On a whole, historical surveys reveal that earrings were mostly celebrated in countries like China, India, and Assyria.

In Europe, earnings continued to be in and out of fashion for a long duration until the latter half of the 13th century when ear piercing was completely forbidden by The Catholic Church. This was done with the saying that no man has the right to alternate the body gifted to him or her by god. However, pirates, thieves and people belonging to the lower class continued wearing earrings with their own beliefs. While for pirates, earrings signified plundered ship, thieves wore then to express their hatred towards the society.
It is further interesting to know that peasants used to get the ear of the male child as well as the child born immediately after the death of another pierced to keep evil spirits away. A son of a widowed mother too used to wear a stud on his right ear whereas a man with two ears pierces resembled being the last man of the family. He was hence protected by his neighbors and was prevented from participating in wars.
Select earrings keeping facial shape, hair style, and age into concern:
All these enticing facts about earrings are now history. The scenario today is pole apart from the one that prevailed years ago. Today earrings have become the most important jewellery piece for a woman. Women now have a myriad of designs available to get themselves the best one. However, when you are selecting earrings, you need to remember your facial cut i.e. whether you have a long or round or oval shaped face. Also, your hair cut too matters in this scenario. For example, if you are having long hairs, then you should go for long earrings as they will highlight your face. On the contrary, if you are having short hairs, studs are what you are in need of.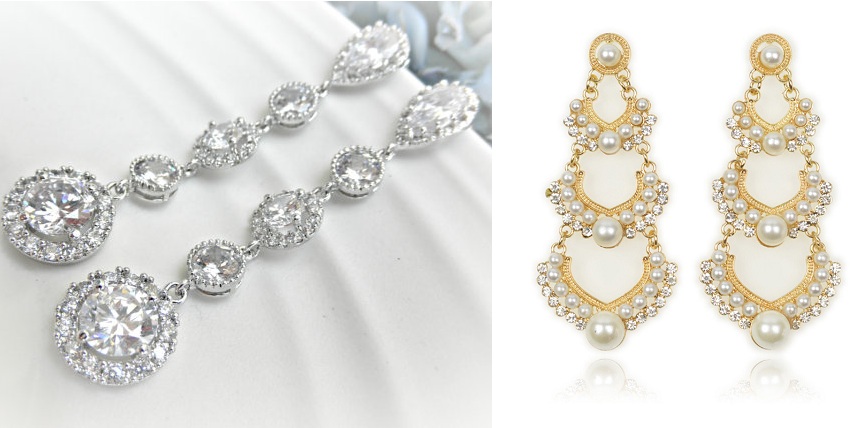 Coming to selecting earrings as per your facial shape, for those with short necks and round faces, long earrings make the best choice. They elongate your neck and face optically. Geometrically shaped earrings also work best in sharpening your features. But if you are having angular features, then you can go with oval earrings as these earrings will soften the features to a considerable extent. For women with a long face, small and round earrings make the best choice whereas those with square shaped face; dangling earrings should be in your collection. You can also wear large earrings but make sure you don't wear a necklace or else your look for the day will be ruined.
Talking of brunettes, you can up on earrings with vibrant colored gems whereas bonds can stick only to those light colored pieces. Now talking of age, this is something you need to keep into concern when getting yourself earrings. If you are within the 40s, then you have the choice of going with any material whereas matures ladies needs to wear those made of precious stones and metals.
Types of earrings designs have brought for you till date:
Before you move on adhering to the latest style, it is important to know the types of earrings available today:
Hooks: They are the most popular earring style prevailing for they are not only easy to be carried but are also convenient. They enhance your look and goes with mostly all type of dresses.
Screw earrings: They are earrings screwed with a cog at the back of the ear. They are the most secure type of earrings as being screwed lessens their chances of being lost. Mostly studs are of this type. They look elegant and are mostly meant for women with round face.
Lever form earrings: They are quite similar to the hook type earring with the only difference of having small latches.
Clip On earrings: It is not that always you need to get your ears pierced for using earrings. Well, this message is what clip on earrings come with. They are equally beautiful like other types of earrings but help you to create a style without piercing. The most interesting part of this earring is that no one will ever get to know that you are wearing a clip-on earrings.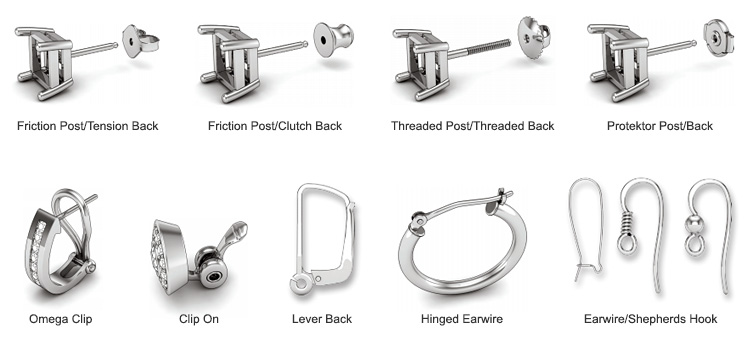 Earring Fashion 2016:
Now that you have grabbed tits about the type of earrings you ought to go with, it's time to have a look at the earring trend 2016. As of 21st-century fashion, jewellery has been given prime importance. Now and then the trend prevailing is replaced by a new one and to remain as a subject of public interest, it is important for you to adhere to the latest trend. To help you live up to the earring trend prevailing, here is a brief of the 2016 earring fashion: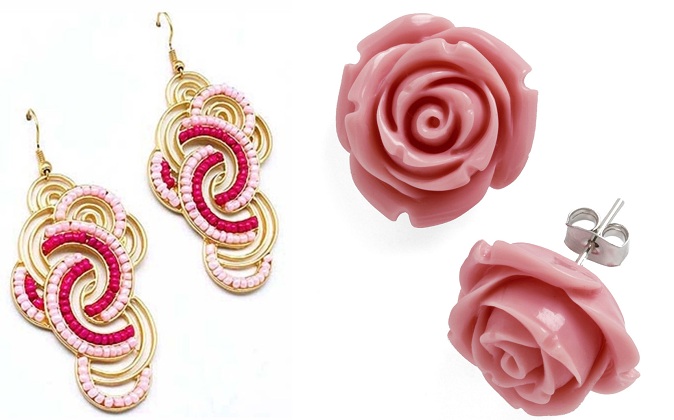 Witty fashion brings in fresh air. So it's time for you to try something new. Create your new style with a funky safety pin on one ear with a vintage pearl long earring on the other.
You can opt for a dangling statement earring or a cartilage cuff on one ear and balance it with little studs on the other. It is something equivalent to wearing a cropped top with a long coat.
Though symmetry is what you favor the best style to rock the trend prevailing is by leaving one ear bare and get a cascade of unique and extraordinary ear piece on the other ear.
Wrapping up, adhering to this trend you will be surely able to grab the attention of the onlookers with your stunning beauty.