Blazers form an important part of the outfit in during the fall and in winter. It is necessary to keep yourself warm in the cold season. But it is also your concern to present yourself in a stylish and fashionable way. So you need to make your outfit interesting by putting a blazer over your stylish crop top. Crop tops are available in various styles and fits which can be made even more stylish by putting a denim jacket or a blazer over it. When keeping yourself warm is necessity you need to go beyond necessity and make yourself look beautiful and attractive at the same time. The stylish and versatile crop tops can go well with your blazers and add style to your fall-winter look. So it is time to explore the various types of crop tops that go well with blazers.
Fashion Added To Elegance:
Blazers and long coats have a typical sophisticated and elegant look associated with them. This look goes well with the mood of fall and winter. The cool and bright look of the spring-summer fashion is not the kind that can suit the cold season. But too much elegance can be boring and monotonous and is capable of ruining your daily life. The addition of a bit of style and trend along with it can make your look interesting. While crop tops are one of the most stylish casual wears, the association of it with blazers can bring about a perfect blend of the trendy and the sophisticated. So, the most coveted combination of fashion and elegance is there for you. Choose the right crop top for your blazer and present yourself in a proper blend of sophisticated and trendy look.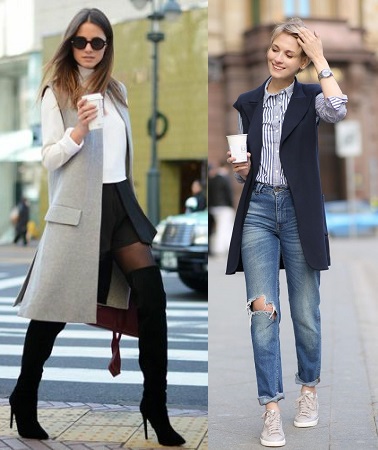 With A High-Waist Bottom:
If you are not keen on displaying too much of your skin, or if the cold weather does not allow you to do so, wear a high-waist bottom along with the cropped to top to let a strip of your skin peep out to the world. And the addition of a blazer over it will steal the show and give you the proper office-look for your workplace.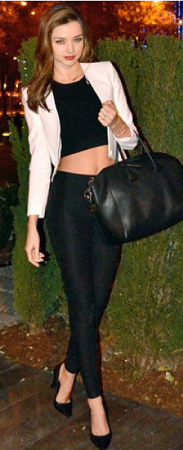 Wearing It With A Midi Skirt:
A blazer over a crop top can go best with a midi skirt. If the color of the blazer matches with that of the midi, a crop top with a contrasting color can steal away all the attention making you look attractive. You can reverse the whole thing by wearing a black or gray crop top along with a bright-colored blazer and a midi of the same color. This will add brightness to your look in the pale and dull seasons of fall and winter.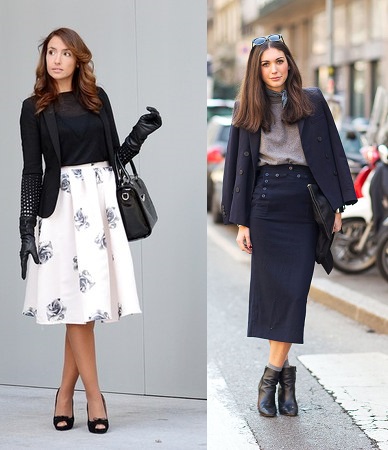 With A Long Skirt:
A long skirt along with a blazer and a crop top can give you the most sophisticated look during the cold season. Blazers and long skirts have a great compatibility and the combination of these along with a stylish crop top can make your day. You have lots of options to experiment with as far as long skirts are concerned. Based on the kind crop and blazer you are wearing you can choose one among the several varieties of long skirts. You can explore the various types of longs skirts such as that of the ground-skimming length or the one with the pencil fit or the side-slit variety and so on.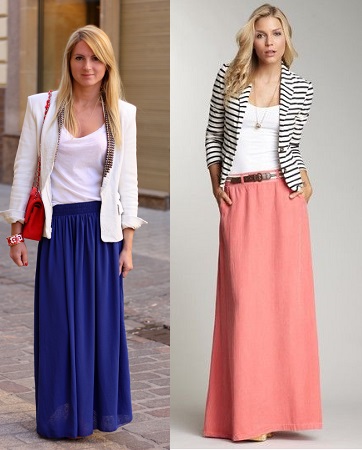 Choose The Crop That Suits The Blazer:
You need to choose the right crop top on the basis of the blazer you intend to wear. There are crop tops of various kinds to fit every body type and go with every blazer. If your blazer has the typical formal look that is peculiar to blazers, you can go for the monochromatic tight crop tops which reciprocate properly to the formal and sophisticated look of your blazer.If you are planning to wear a loose-fitting and baggy blazer you can wear a baggier crop top to complement the blazer.If your blazer has the holiday look, then you can try out some other interesting varieties of crop tops. You can choose the lace crop tops made of mesh material or the bright printed crop tops with polka, tribal or floral prints on it. A crop top of this kind along with a blazer having a casual look can be the best combination of attires to flaunt yourself in when you on a short weekend trip with your family or friends.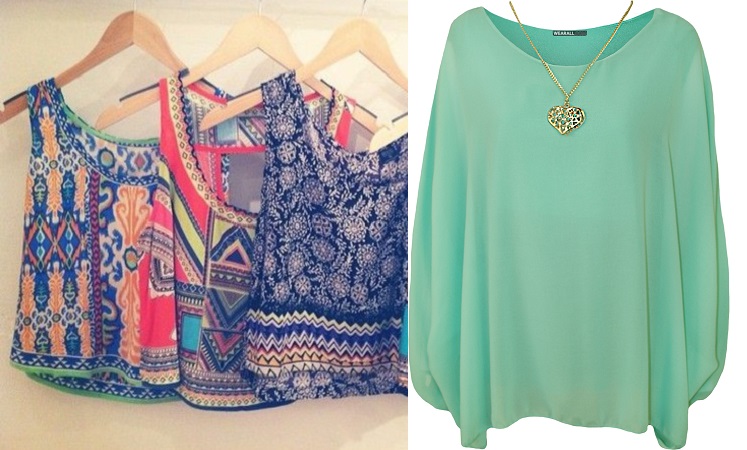 Explore The Crop Tops Online:
Crop tops have revived as a fashion in the present day with a widespread reception and acceptance in many parts of the globe. The crop top fashion along with all its varieties have been accepted by people of varied body types and varied fashion orientations. Pictures of various renderings of crop tops with blazers have overcrowded the social media and websites such as Pinterest and Instagram.
You get all kinds of crops that are appropriate for your collection of blazers that you plan to explore in the upcoming fall. You don't have to compromise with colors as there are crops available in all colors and shades possible. So, in order to find out the right crop top to suit your blazer what you need to do is explore the various fashion blogs and websites on the internet. You get numerous pictorial descriptions of the combination of crop tops and blazers online. You can also buy your favorite outfit of crop tops and blazers with just a single click on the mouse button.
When you have a variety of crops available online, you need not go out to the market and look for the right crop top to suit your blazer. Be it the crop tank top, crops with a deep V neckline, the off-shoulder crops or the beautiful laced crop – you have all of them online. All you need to do is choose the one which goes best with your blazer. So, it is high time that you choose the right crop top for your blazer and present yourself in a unique fall-winter style statement for this year.