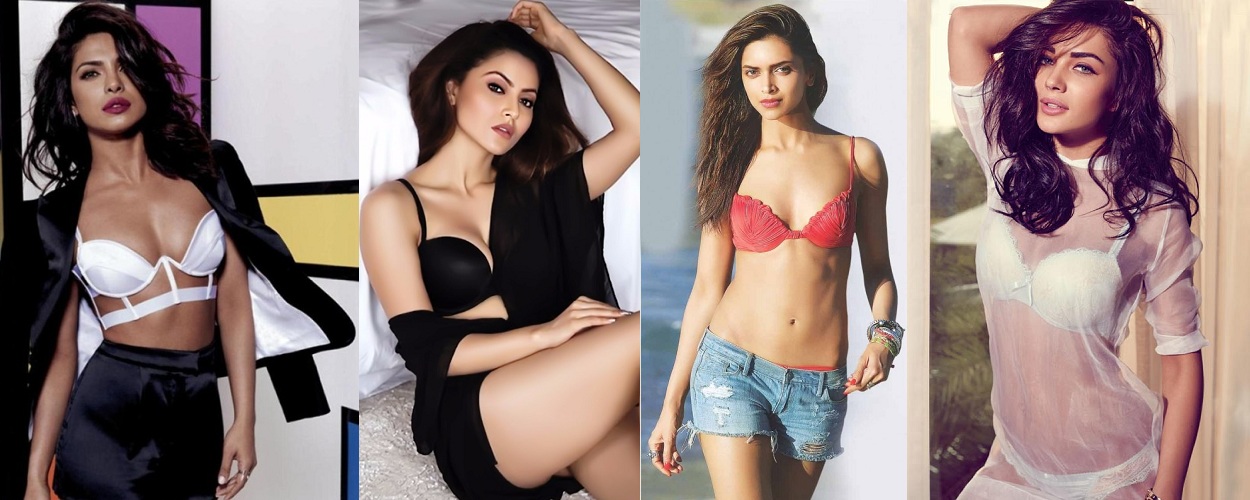 Why don't you wear the off-shoulder dress for the party that you have recently bought? Okay, got it! You also had to buy a strapless bra to team up with it right? Women often get into dilemma when it comes to choose the right lingerie to wear underneath a classy dress. Not many lasses are aware of the umpteen options available in the market. So, here is the list to help you choose the right one for the right occasion. Size and the color may vary and you have the liberty to select it according to your requirements. Remember, it has to be as cozy as your outfit.
Padded bra
Are you feeling shy with the size of your breast? Try padded bra that adds volume to your breast. Additionally, it also prevents nipple show under a tight fitted outfit. You can choose underwired padded bra that gives better support or an unwired bar that girls prefer to wear whole day long comfortably. It comes with different coverage and some also give you the option to detach the strap. So go girls and choose wisely the best one for yourself.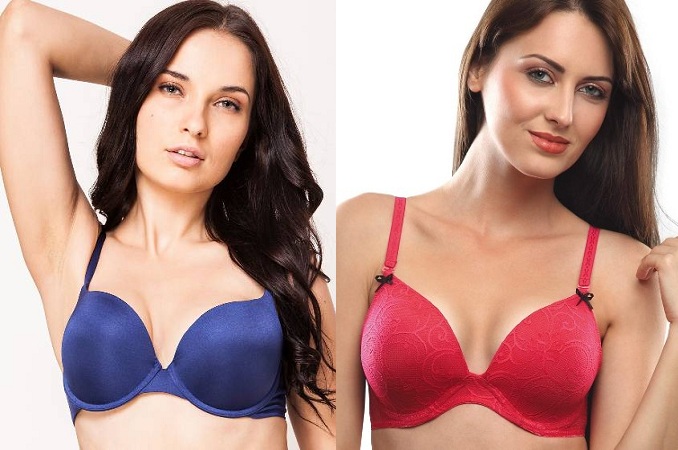 Push-up bra
There's always a solution for you when you shop for the bras. Push-up is one of the most picked up styles as it gently lifts up the breast. This is particularly recommended for girls with heavy bust and mothers who feed their kids. You can choose the half coverage that offers a sexy cleavage. Padded push-up bras are ideal to wear under body-hugging t-shirts or dresses.  Try this type of bra and stand out confidently in the crowd.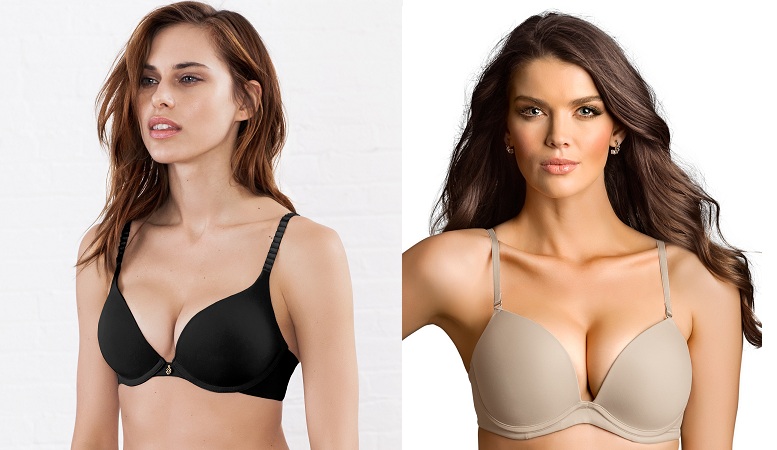 T-shirt bra
A seamless t-shirt bra should be your pick when you are going for a long day outing. It is meant for everyone's comfort for daily wear.  T-shirt bras are padded giving smooth comforts and gentle support to wear underneath any tight outfits especially t-shirts.  You will be surprised to see the variety of styles for this particular bra. Thankfully, it is cheaper than other types and there's no harm if you pick more than one for your regular use.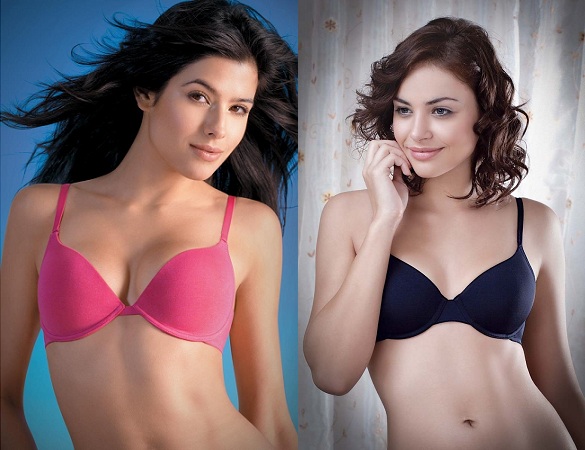 Sports bra
This style should be in the cupboard of all girls who visit gym or any health activity. Studier than your regular bra, this sports bra offers a better coverage of your cleavage and it is styled in a way to supports breasts especially during the heavy workouts. To get a bounce-free gym session, you must buy one sports bra and get the much-needed comfort and confidence that you have always looked for.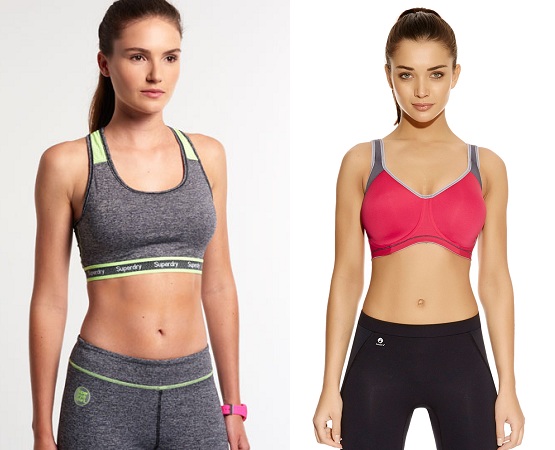 Convertible bra
One of the fancy types of bra is convertible. It can be turned into criss-cross, strapless, two straps, or straps easily to pair with your outfit. Play with the detachable straps and hook them on different slots to get the best fit. Now one bra can is enough to don underneath a variety of outfits.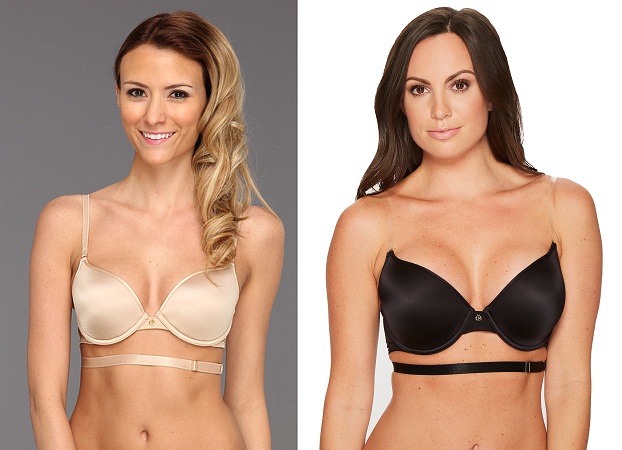 Strapless bra
Of-course, you need one strapless bra to wear when you are sporting your stylish avatar in an off-shoulder or netted outfit.  It comes without any straps and surprising it will never fall off. The cups of the strapless bra are held closely to the breast giving a strong support. It comes with underwired and mostly padded to give you better comfort. Sometimes girls complain about the fit of the strapless bra. So while buying it, make sure to give it a trial.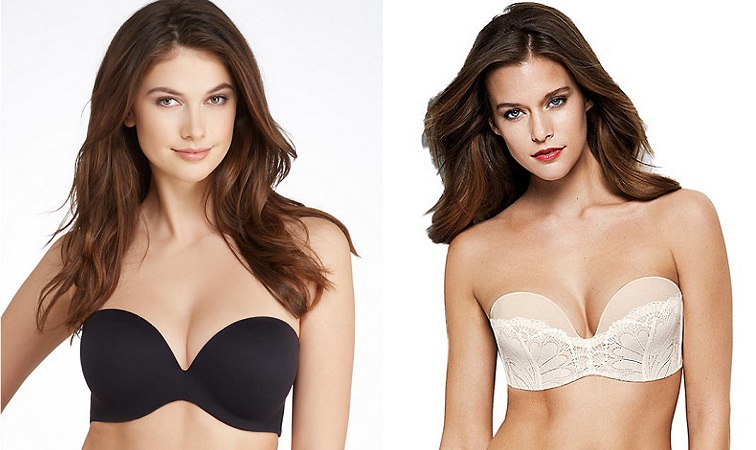 Balconette bra
One of the stylish and popular bras among the fashion flock is Balconette type. This delicate style gives a rounded appearance with wide straps and cups. It forms a horizontal neckline and hence it is recommended for girls with wide neck. Here, you get ample of designs and patterns to match with your fascinating outfits.

Bralette bra
For your casual look, bralette style is the ideal match. It normally comes without pad and wire. It is very fancy and can be slipped easily. Choose vibrant bralette bras that have intricate lace work. You can wear it under chiffon or georgette top.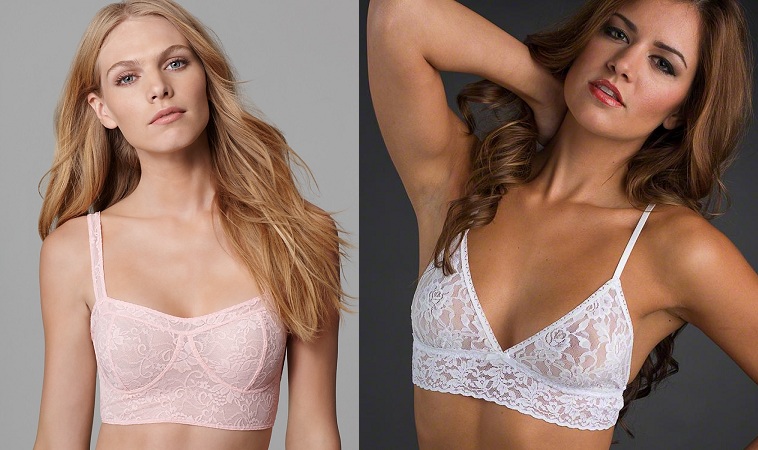 Bandeau bra
A simple band or a strip style bra that is closely fitted to your breast is called bandeau. It doesn't have strap, cups, or fastening element to make you feel uncomfortable. This casual style is not meant for all time wear as it doesn't offer the best support. You can wear it at home or while wearing a blouse with saree or lehengacholi.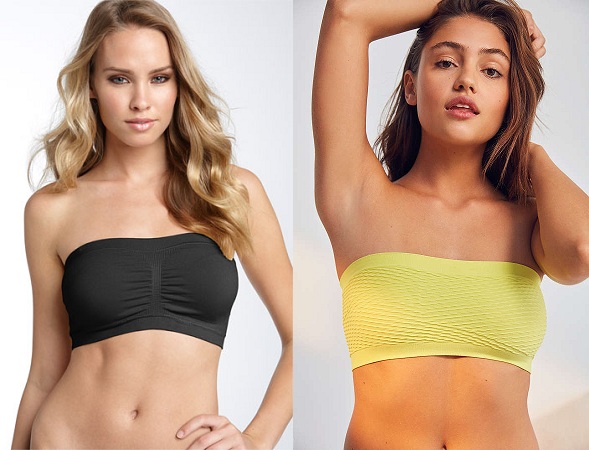 Plunge bra
If you are ready to show off your cleavage, then plunge bra should be the best pick for you. The cups give support to the heavy breasts keeping the shape and size prominent. It gives a fuller appearance and many ladies like this for the shape of its cups.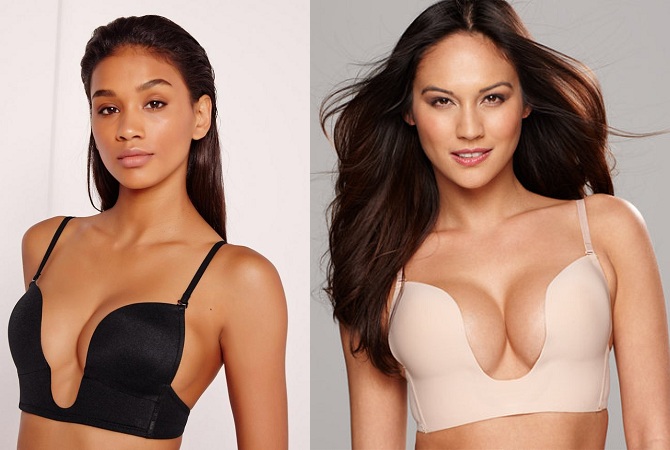 Stick-on bra
One of the fashionable styles of bra is stick-on. It's really easy to wear and comfortable for the day long period. You can wear it with a backless dress or top. This bra glues seamlessly onto the curves as it has adhesive substance in the wings and cups. One stick-on bra is a must if you often wear western clothes.

Maternity bra
New moms often find it difficult to feed their munchkins while they are properly dressed up. Thankfully, there's a solution to everyone. Maternity bra is especially designed for moms with molded, soft, and supporting cups. Easily removable cups allow them to feed their babies. So breast-feeding will no more be a challenge for any moms anymore.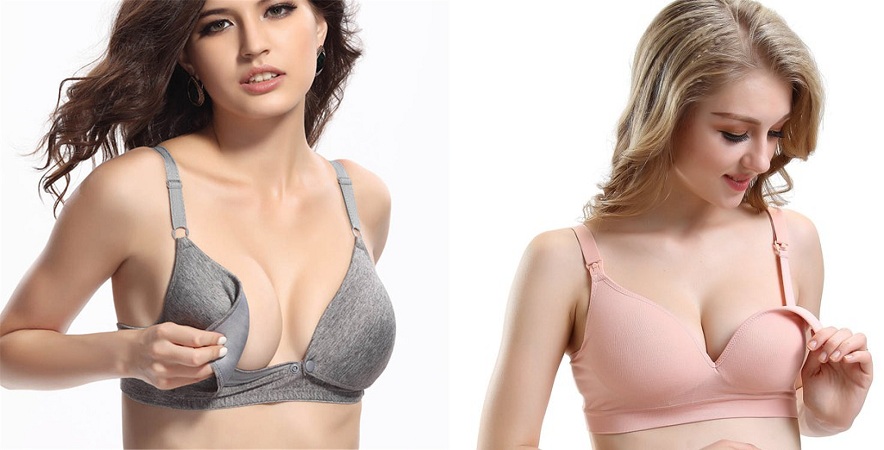 Minimizer bra
If anyone is really shy with her heavy breast, minimizer bra will be ideal for her. It effectively helps hide the large breasts under a body-hugging dress. This style is specifically designed to reduce the projection of the breasts. Additionally, it gives a better support a proportionate look.  So, this type of bra is not only to look slim but you should have it to get a good shape.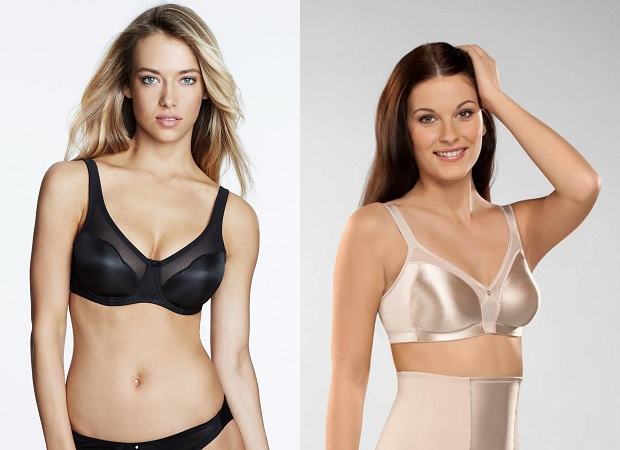 Cage bra
The multi strapped cage bra is nothing but a type of padded bra. The straps can be on the back or on the front side to make it tighter.  The criss-cross strap style is now trendy and this style can be picked for any low cut party wear outfit.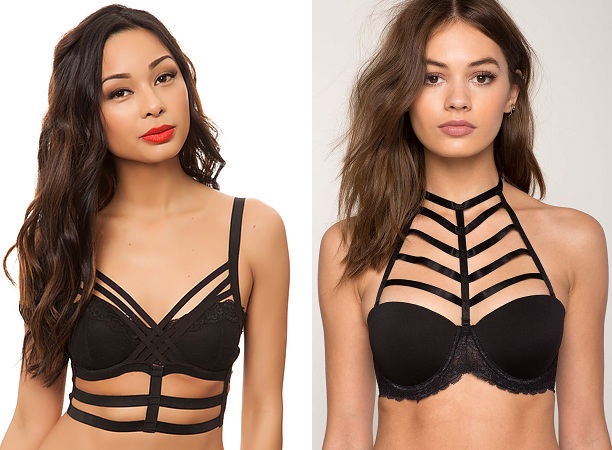 Longline bra
The stylish and charming longline bra provides the best coverage with an extra wide band. Mostly elderly women prefer this style as they find more comfortable than half coverage style. It comes with unwired and wired both style and you have the liberty to choose the right one for you.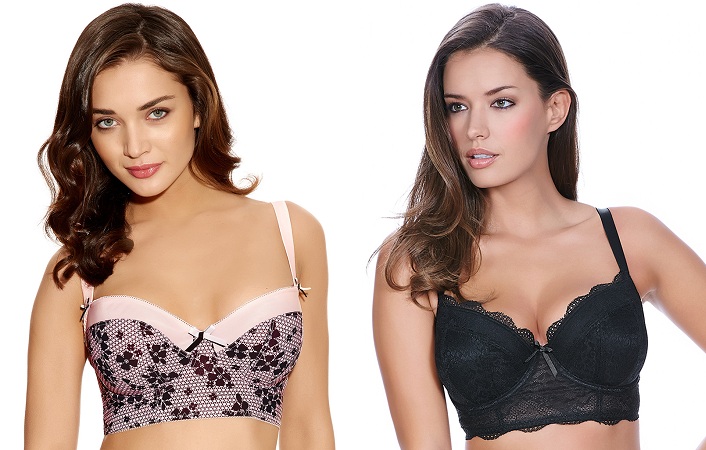 Bridal bra
It doesn't mean that bridal bra has to be red to match with the outfit. It is about the style and the coverage that will look best on the bride wearing a western outfit for the D-day. So you can wear it comfortable underneath your bridal gown. If you are wearing a backless bridal wear, then you can opt for strapless bridal bra. There are so many options to choose from and there's not time and budget fixed for bridal trousseau. Go for any styles that give you a proportionate look and proper shape.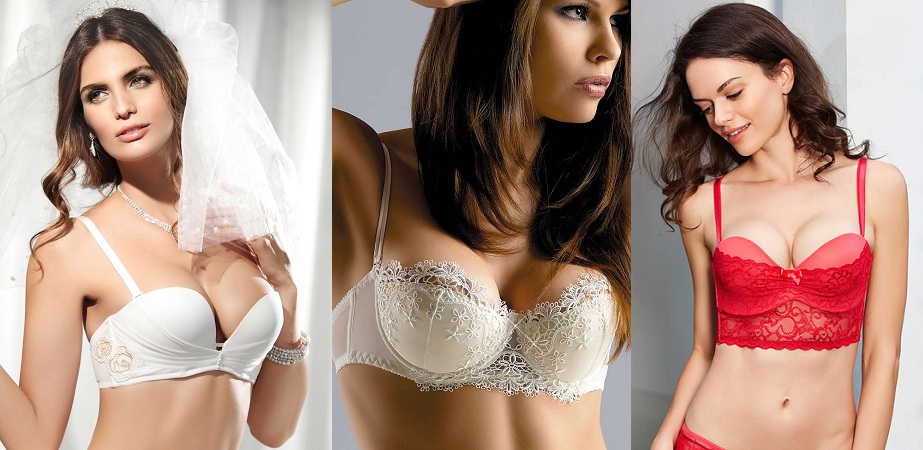 Belly dance bra
It may not the right choice for you until or unless you are a belly dancer. This is a stone studded bra with other glittery objects.  The size of the bra is different than other bras and you can also try this if you go for any fancy dress competition.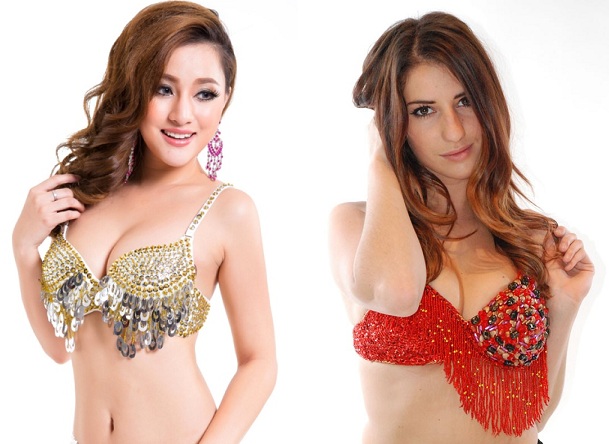 Built-in bra
This is ideal to team up with tube tops, tank tops, and swimsuits. You don't need to wear an additional inner while wearing a built-in bra. Totally different from other bras, this is more convenient to wear with regular wear and the long and comfortable features make it a good choice especially for the teens.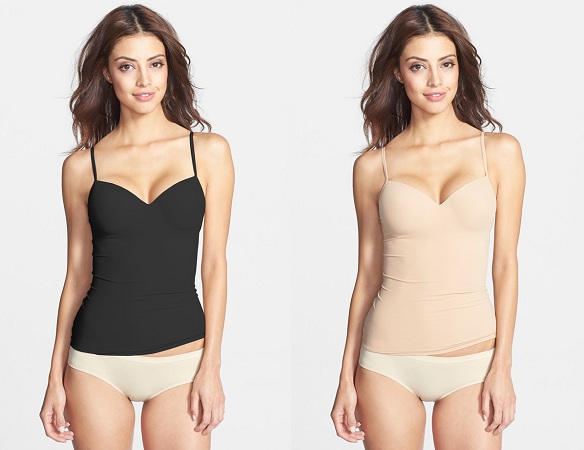 Cupless bra
This is rare but very stylish lingerie ideal for those ladies with minimal breasts. As the name suggests it doesn't have cups but frames to fit in the curves. This particular style falls under erotic category. Nipples are visible and hence it is not recommended for regular wear. It is mostly worn under night suit.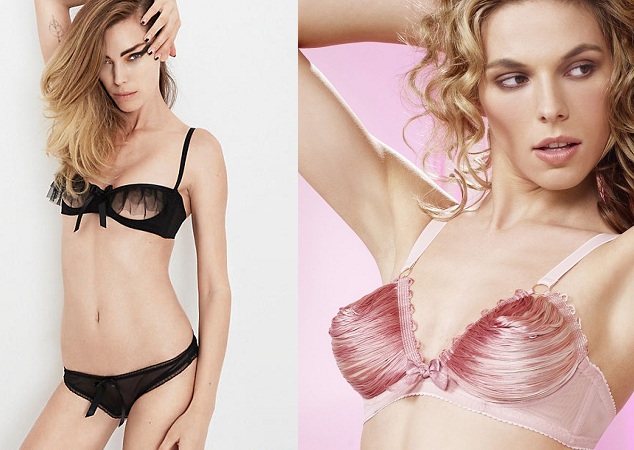 Front closure bra
The hooks are on the front side rather than the back side of the bra. This is the specialty of this particular style that goes perfect with any stylish tops and dresses. It gives a full coverage and amazing support and comfort for the regular use. You can get it online or check it out at your nearest stores.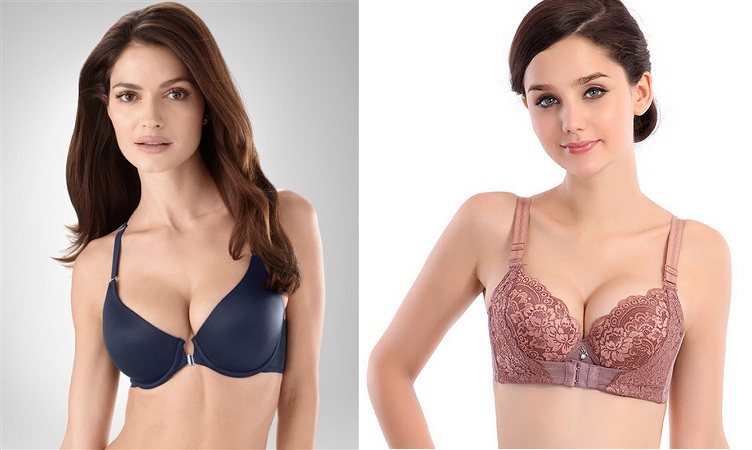 Peephole bra
This is a unique style and considered as one of the exotic bras in the world. The bra has hole in both the cups from where the breast is partially visible. This one is also not meant for general use. Of-course, you should try this one of you are going for the honeymoon.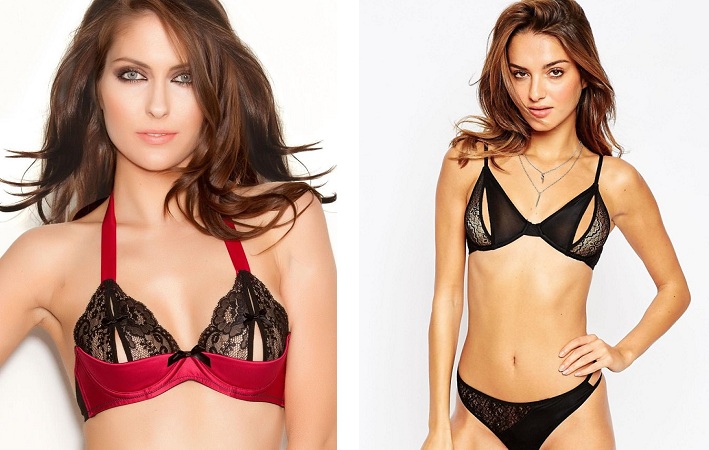 Racerback bra
While wearing a strapless or racerback top, you should consider this type of bra to wear underneath. The shoulder straps form a V shape and close to your neck. This is a fashionable choice if you don't want to go for a regular bra.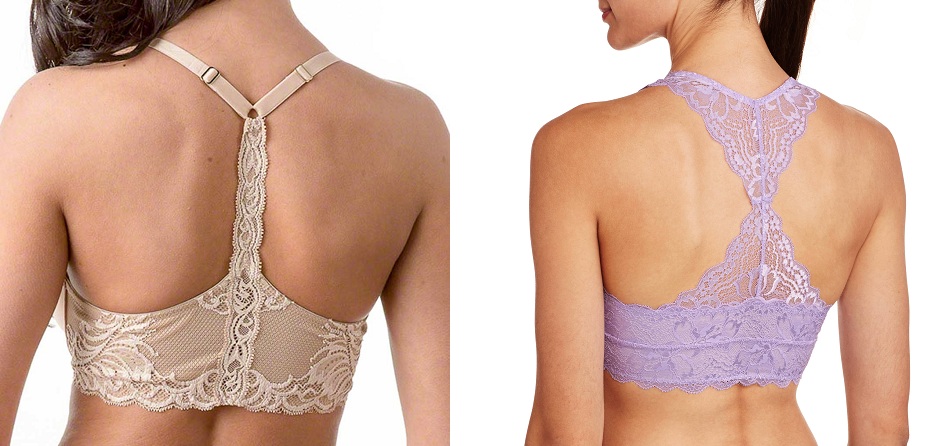 Sheer bra
This is usually made up of lace, net, or satin. This is again a good choice for the regular use as it has a classy appealing feature. Although slightly pricey than regular ones you can have one in your closet to team up with your best dress.

Backless bra
This is highly fashionable and presently very trendy among the girls. It can be padded or without pad, wired or unwired but the strap attaching the hook at the back has to be transparent. You can wear it with low cut blouses or while wearing a backless dress.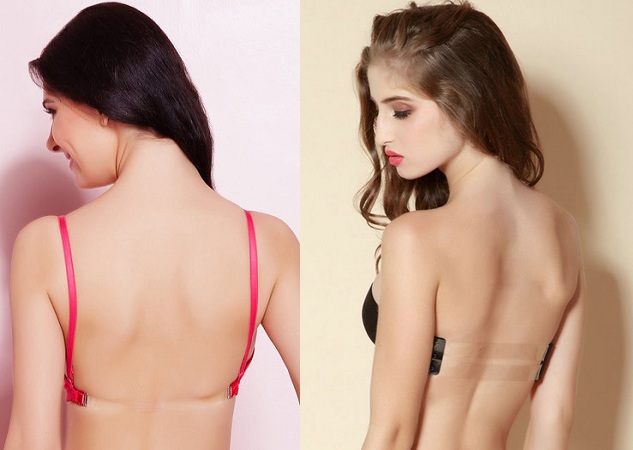 Halter bra
Just like the halter blouse, halter bra is also available in the market. Instead of buying a strapless or transparent strap you can consider the most apt halter bra to wear under your halter neck dresses. You will be tempted to see a variety of collection in this particular style. From lace, satin to plain cotton, all types of materials are used for halter bra. It is undoubtedly a sexy addition to your get up.

Triangle bra
This beach wear bra is more popular among the young women. It offers a fantastic coverage with the cups shaped as triangle. You will get in in multiple colors.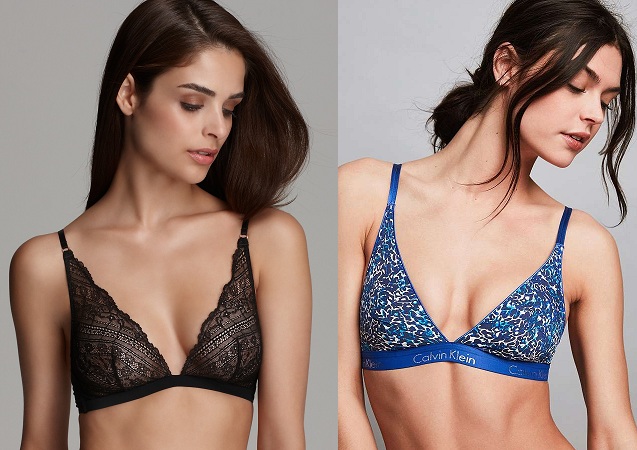 Vintage bra
This is undoubtedly one of the classiest styles that anyone can try at any age. This is a full support bra offering the best coverage. You can wear it under any dress. It is now available in multiple colors, fabrics, and designs in the market. Women with heavy breast are also recommended to try this style.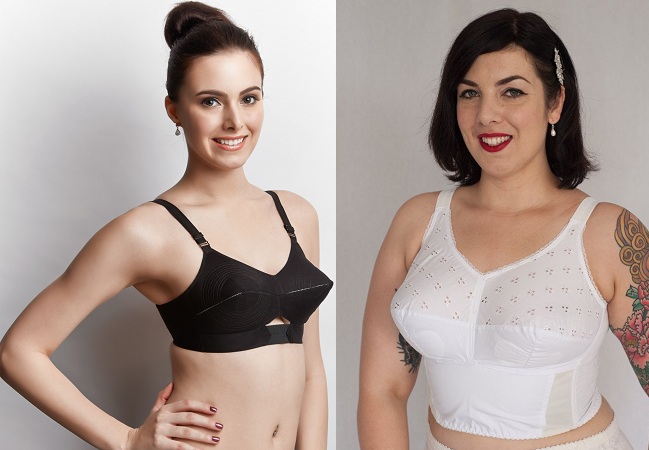 Seamless bra
Wearing a tight dress with a bra that has a line crossing the nipple will not be the best fit for you. Go for seamless bra which can be wired, unwired, padded, and unpadded. It gives a smooth finish giving you an appealing look for the party or any occasion. T-shirt bra is a good example of seamless bra and plain seamless bras are also available which are comparatively cheaper than any other bras.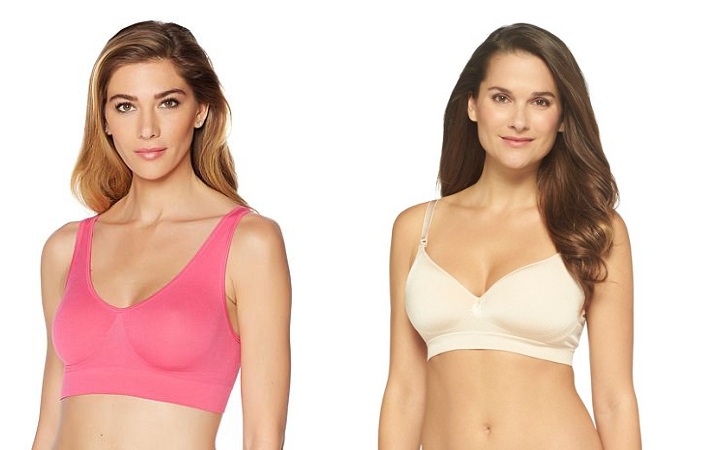 There's a plethora of options when it comes to picking lingerie. What matters most are the fit and the size. So it is always better if you go for trial before buying that one. Most of the stores don't support return policy for lingerie. So you have to be really carefully while choosing your favorite bra in terms of size, coverage, support, and fit.
Wearing fancy bra has become a trend now and there's no harm if you have an enviable collection of it. But make sure, that you have the right bra to team up with your dress especially with western outfit. While wearing traditional attire, you may not have to be skeptical about the lingerie but with body-hugging tops, dresses or other unique and exotic wear, you have to wear the perfect bra. This blog will certainly help you choose the right one according to your need and desire. Price may vary from brand to brand and store to store.