These days, loafer's shoes have taken the fashion world by storm literally. Loafers were introduced in Norway during the 1930s and ever since these casual slip-on shoes have gone from strength to strength and become quite the rage. Their prominence was initially seen in Europe before their charm spread to the rest of the world as well. Now, thanks to some of the leading online retail brands of the world such as Amazon India you will get these in India as well. Majority of the top names that you get to hear in the world of high-end fashion have their own lines of loafers' shoes and moccasins.
Signature products
Yes, you can jolly well call them signature products for the unique style and design elements that these mega brands bring to the table with the loafers' shoes and moccasins. There are several ways in which you can wear these absolutely wonderful shoes. The most obvious among them would be to team them with colourful chinos. If you want to make a fashion statement of sorts you can also not wear socks with them. This however takes a lot of courage to do considering how unconventional it is. However, you can be sure of one thing.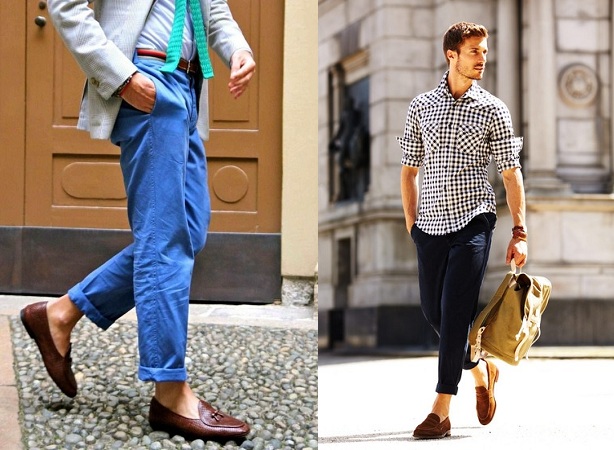 Making the statement
Once you have pulled such a daring thing off you have a made a major league fashion statement. With the loafers' shoes and moccasins you can be sure that you are following the trends but at the same time they have a classic appeal about them as well. This is in spite of the fact that they are semi-formal shoes. These are basically low shoes that do not have laces. They are thus ideal for people who hate to tie their shoelaces, and you can be pretty sure that there are plenty such people out there.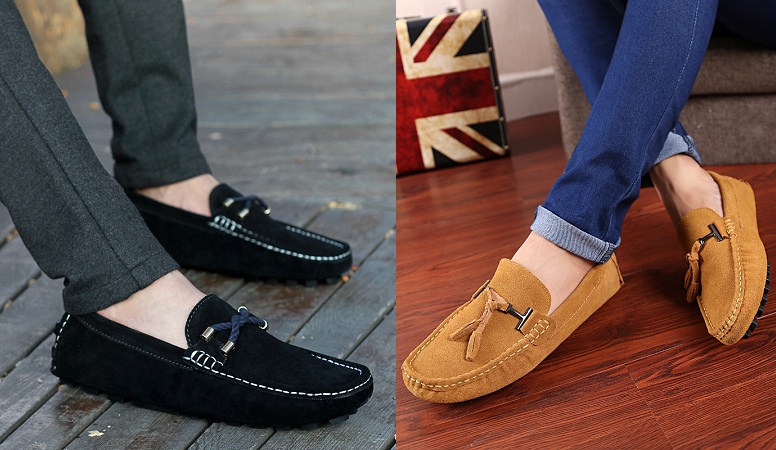 Their evolution
It is true that the loafers' and moccasins were casual shoes to begin with. However, they have evolved to an extent that they are now being worn at lounge suits. Moccasin is basically a kind of loafers' shoe and is made of soft leather such as deerskin. In this case, the sides are normally made from one piece of leather. The soles of these shoes are flexible and soft as well. One further variety of these shoes is the dress loafer. They are made in the same shape like Oxford lace-ups but they do not have the laces.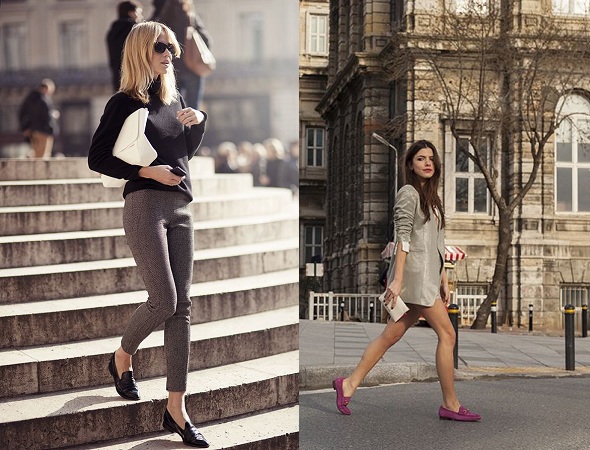 Top brands
In case you are looking to buy these shoes on the internet then there are several brands that you can check out. Some of the top names in the domain would be Red Tape, Red Cube, Fila, Menz, and HM. You can also choose penny loafers that are the classic versions of the dress loafers and are made of leather as well. They are normally available in colours such as black and brown. At times, you would get them in white as well. They are quite elegant in terms of style and can be worn with shirts as well as business suits.