Your wedding is just around the corner and you are still unsure which hairstyle you want to sport in your wedding ceremony. Loose curls, side braids, high bun, puffy crowns – options are many but to enhance your bridal look in the embellished outfit, let's try some mix and match.
High Bun by twisting it with flowers:
These traditional high buns are the signature style of Indian brides. These buns are simply made by twisting your locks and placing it securely with few bobby pins. Adding a hair accessory or bright flowers will make it look out of the box.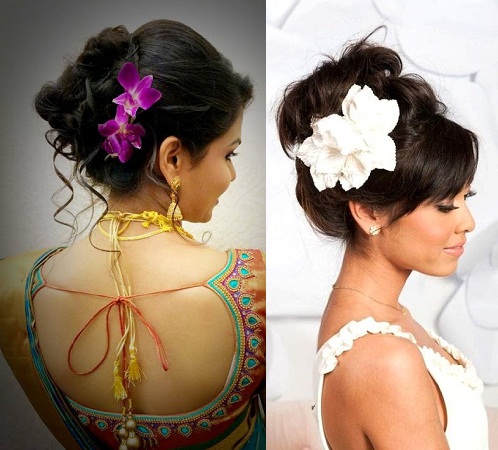 Long bangs with your loose hairstyle:
If your wedding outfit is weighty and embellished with stones, your hairdo must be as simple as possible. The loose wave hairstyle can be puffed-up a little by the side leaving the long bang relaxed. To jazz up your signature look, add some flower to this hairstyle.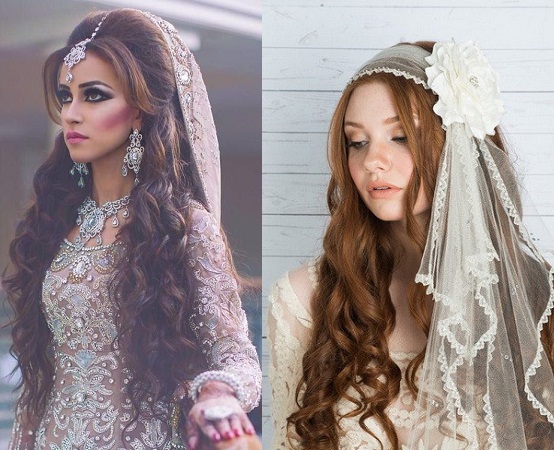 Wavy hairdo with a voluminous top:
Let your wavy locks play the game. Add volume to the wedding crown with your layered locks, use hair pins to place it securely and you may opt for some hair accessories too which will compliment your wedding look.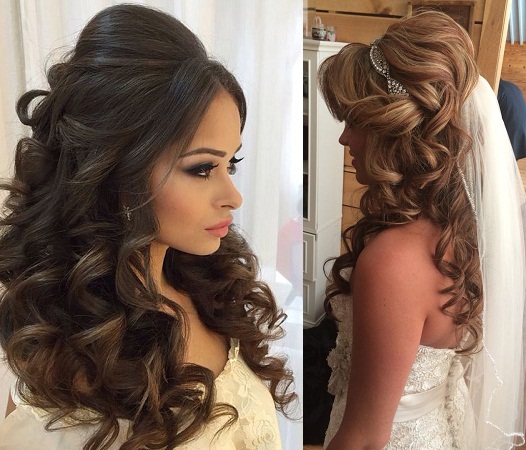 A high bun by wrapping your hair:
This famous style of 90's can rock any of your designer wedding costumes. Whether you are putting on a heavy saree or gorgeous lehenga in the wedding ceremony, high buns have their unique charm to complement the bridal attire properly. These buns also help in defining your facial features in a better way.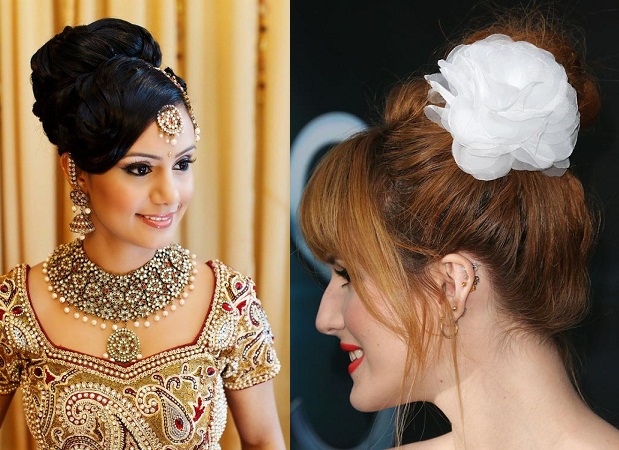 Messy Side Braid with Bangs:
Discard your regular habit of putting up a neat braid. This time try a messy and loose braid to look casual yet outstanding on this remarkable day of your life. And if you have a voluminous hair, your thick bangs will beautify the side braid more.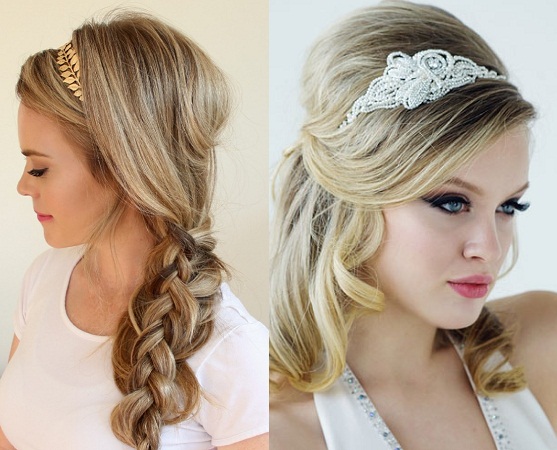 Simple Low Bun with Puffy Top:
The simple low bun will elevate your natural beauty and add some more glamour quotient to your bridal in no time. The puffy textured top will synchronize well with this simple hairdo.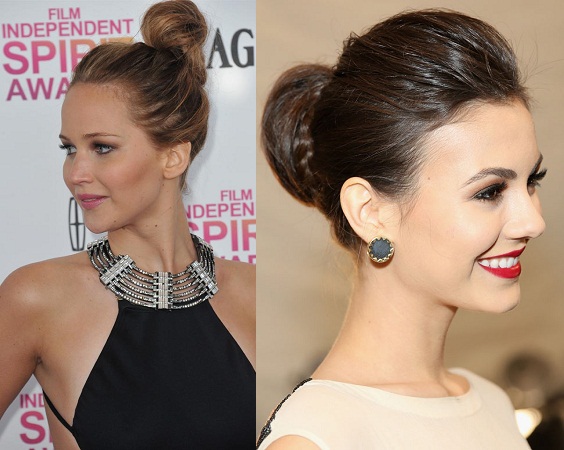 Wonderful French Twist with bouffant:
A wonderful French twist will match well with the Indian bridal look. Add a little height to your crown with a top bouffant.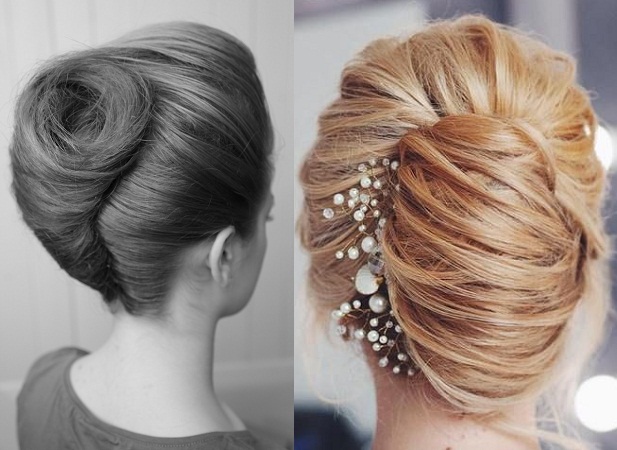 High Bouffant Bun with fringes:
This hairstyle with front fringes is an ideal one for the traditional wedding outfits. With this amazing wedding hairdo, you will look simply stunning even if you skip on heavy makeup.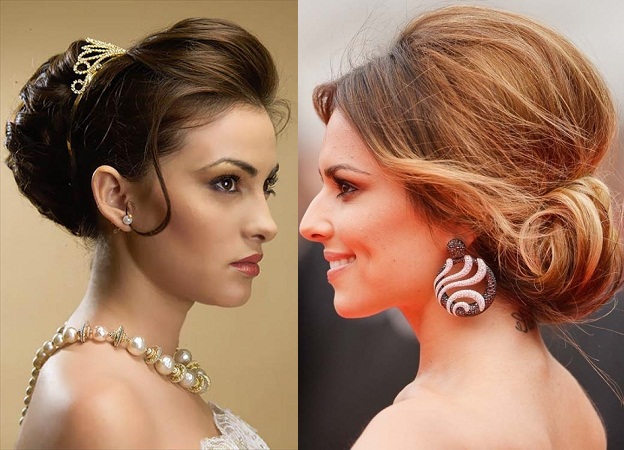 Boho look with wavy twist and braids:
Why don't you try a mix and match with the bohemian and Indian bridal look? First, divide your hair into two sections, hold them properly, twist them a bit, and braid up. Now you can secure them with bobby pins and you are all ready. Boho look is always in trend no matter what kind of wedding attire you have chosen for yourself.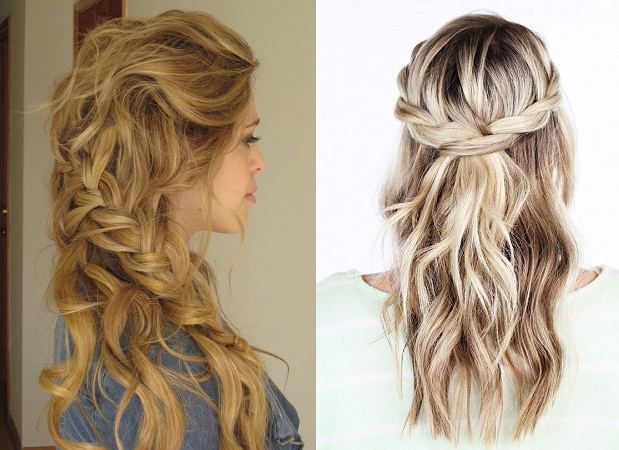 Huge Up-do by Twisting and Turning your hair:
Want to mesmerize your groom on your wedding day? Then this huge up-do with certain twists and turns in your hair you should opt for. Since using flower is an Indian tradition, you can give it a neat finish with the flower of your choice.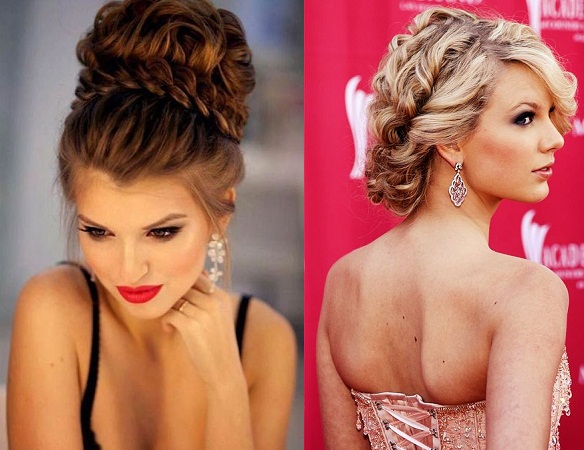 Chignon with Twisted Side Sweeps:
A chignon is meant to be ultra-feminine, classic and elegant. While trying this hairdo just make sure that the chignon comfortably rests at the nape of your neck. Add the twisted sweeps for the enhancement of your charm.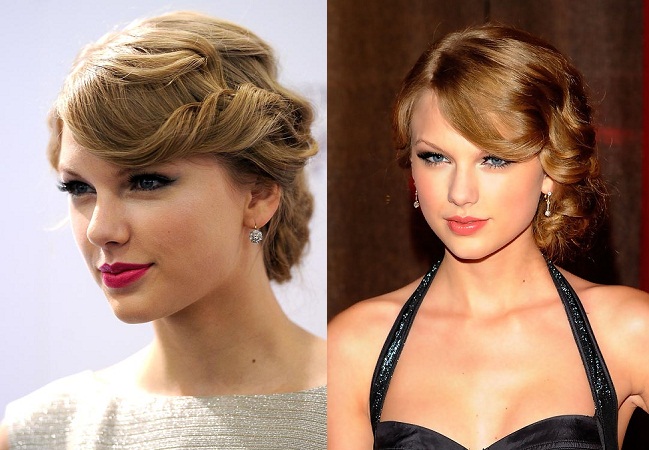 A messy Chignon in casual finish
A messy chignon can be called an ultimate hairdo for the wedding ceremony. Embellish it with classy hair accessories and leave the side sweeps for a casual finish.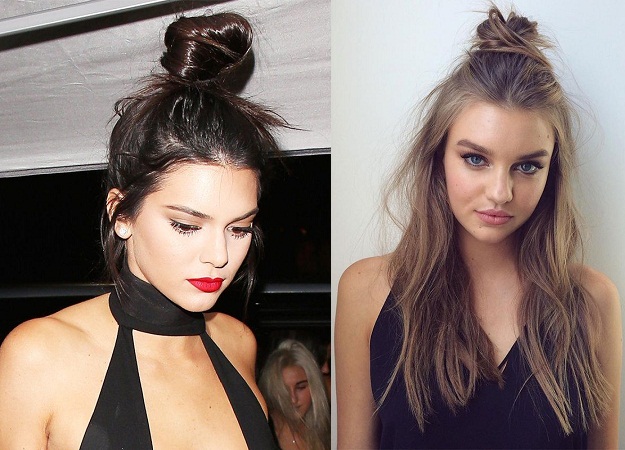 Smooth and twisted Curls:
If you are looking for one of the best Indian bridal hairstyles, twisted curls will win the competition. Make it more winsome with an addition of the silky side sweeps.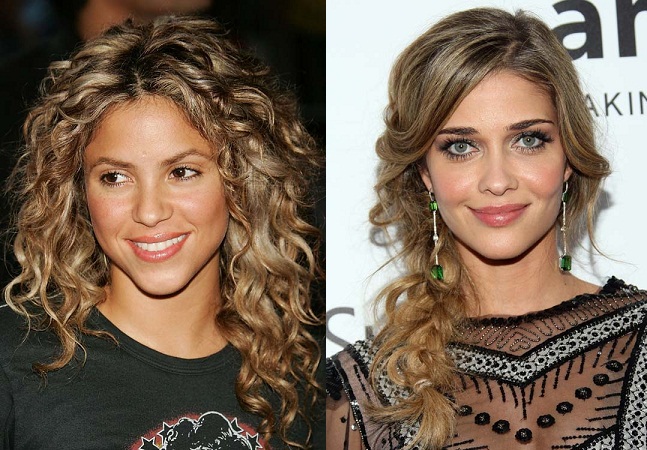 Luscious Curls with small puff:
This one is another favorite hairstyle among the Indian brides. First, create a small center and place the wedding crown perfectly to make it look volumized. Now let the luscious curls move freely by your shoulders.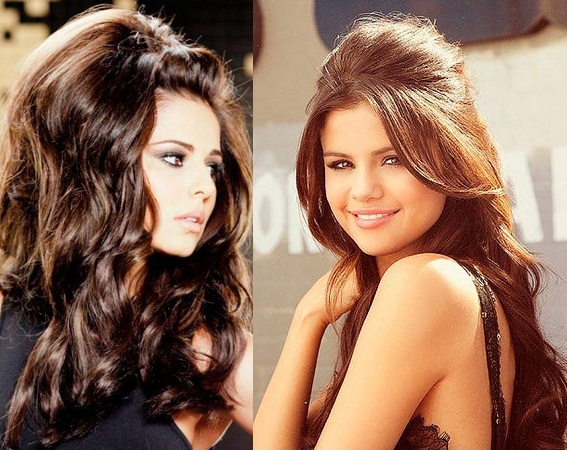 Semi-Circular low Bun with crown:
Are you planning to try a backless lehenga for your wedding? Then creating a low bun, which is semi-circular in size along with a puffy crown, is something you must try.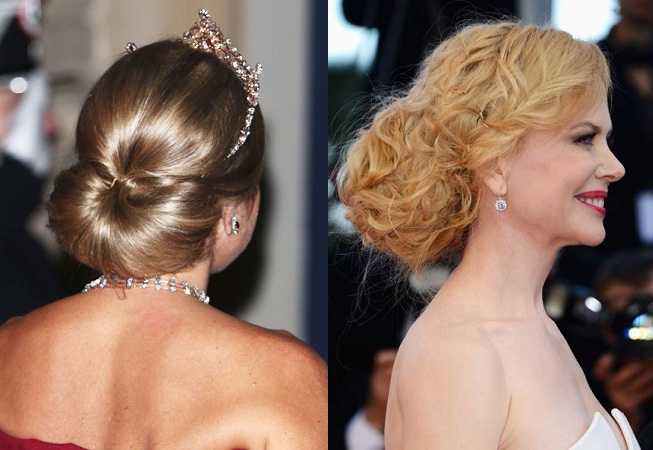 Soft Curls with side sweep:
This is one of the classy and sophisticated bridal hairstyles for the Indian weddings. Considering the elegance of the entire ceremony, this hairdo matches well with any wedding attire.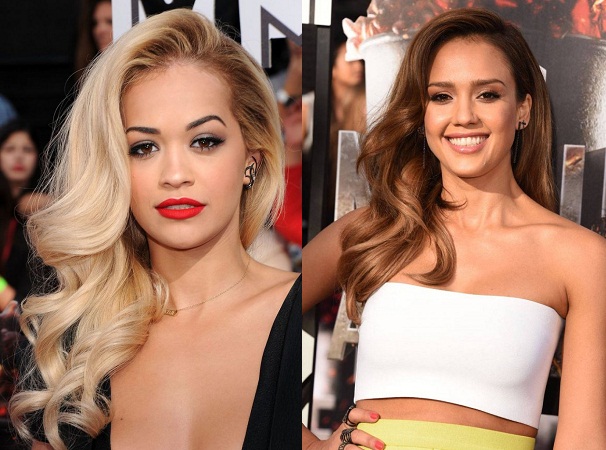 Got confused after getting so many wonderful hairdo ideas? Take a deep breath and pick any of your favorite hairstyles from these top-16 list and we bet that no one else will look as drop-dead gorgeous as you on your D-day.