When you wish to dress and show up, your outfit isn't the only thing to be considered. Hairstyle plays an important role in governing your looks and shaping your personality. You all would agree that bad hairstyle can ruin your entire look. A good hairstyle may appear bad or even worse if it is not made according to the face type. Yes, it is true that different types of faces carry a particular hairstyle better and not every hairstyle suits everyone. Hairstyling is all about shaping and geometry as it is a frame to your face.
The ideal hairstyle should be the one that minimizes the flaws and unpleasant attributes and promotes the favourable ones. Before knowing the types of hairstyles that suit different faces, there is a need to know about different shapes and types of faces. The various face shapes are oval, round, diamond, triangle, square, etc. These shapes are based upon variations in the jawline, cheek bones, forehead, and chin. Following are some of the best hairstyles for different face shapes:
Hairstyle for thin face
Thin face is characterized by less broad jawline and forehead. The cheeks are not chubby but in proper shape. Though many hairstyles suit this type of face shape, the following are the most suitable and chic ones:
For women:
Layering: A round face also looks thin and slim in layers as these give soft shape to the face. Layers define a proper frame and give a new shape to the face. The extra mass on the skin hides and makes you look astounding.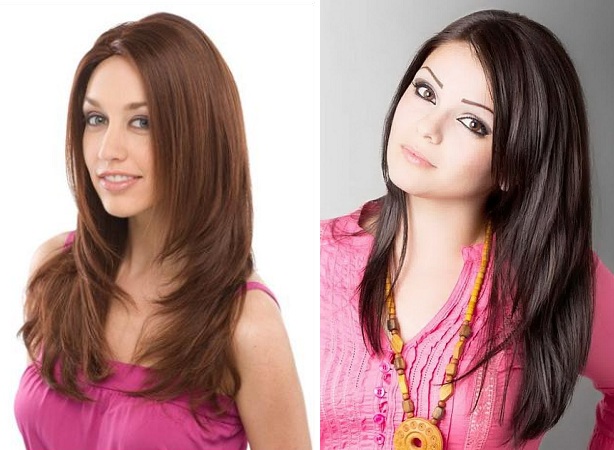 An appropriate length of hair: For those having thin face should get their hair trimmed below the chin and up to their shoulders. Longer the hair, longer the face appears. If you are among those wishing to add a round definition to your cheeks, you must get your hair trimmed to proper length.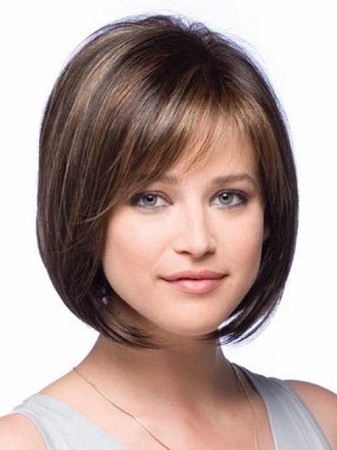 Waves are must try: For a wider and balanced look, go for beach waves that add volume to your hair from sides and not from roots. These are very much in vogue and can be tried easily without much hassle of going to the salon.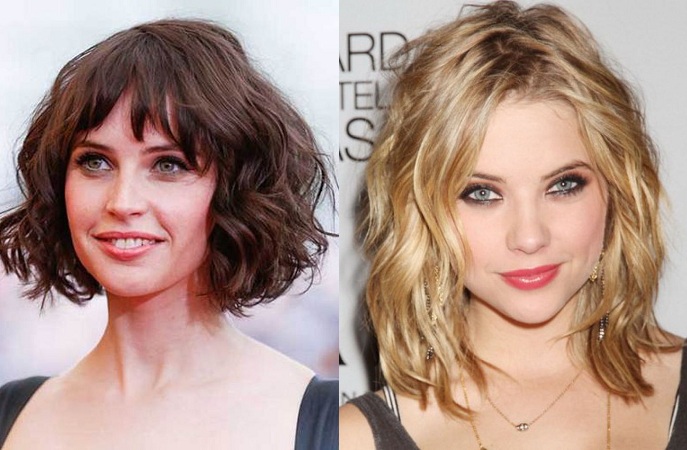 Middle or side swept bangs: If you are not much fond of waves, bangs are the ones for you. Bangs allow your face to look slender and short as they cover a large part of your forehead and make your face look round.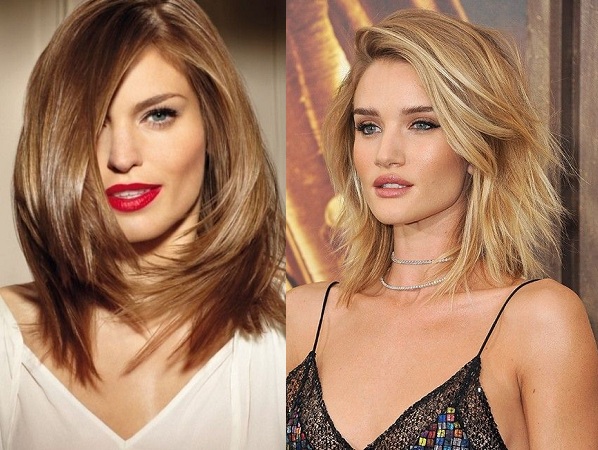 Side parted hair: Side partitioned mid length hair is easy to pull off and make your hair voluminous. It suits thin face and doesn't give the look of sulked cheeks. The broad forehead can be made to look better and much less broad.
For men:
Long curly hair: Those men who have very thin face must have heavy hair. Their hair should cover half of their earlobes and give a messy look. This will create an illusion of a fuller face.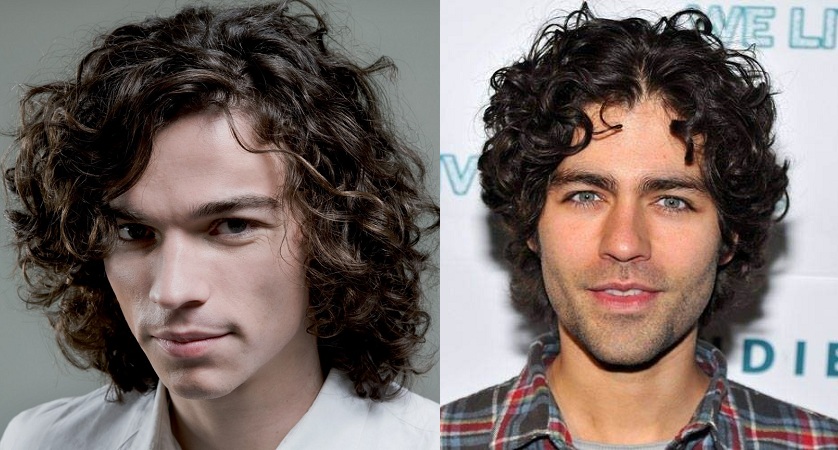 Fringes: Fringes are a great option if you are willing to have your forehead covered with your hair. Fringes can be done in various styles. You can have your hair trimmed from the sides and long in the center and you are ready to hit the floor with sexy appearance.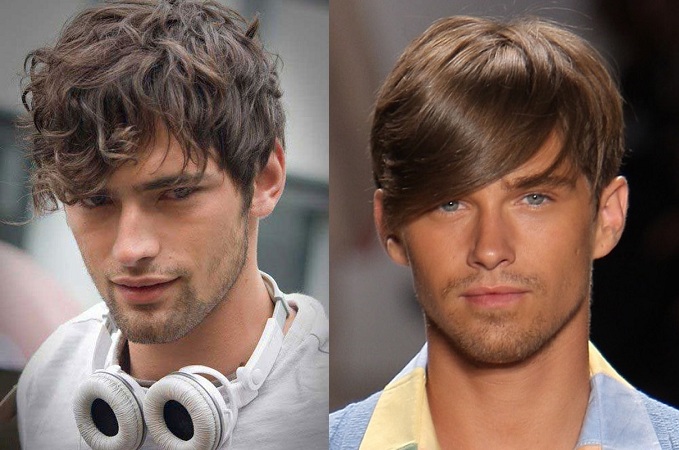 Hairstyle for Long face
Since every face is beautiful and unique in terms of features and shape, the choice of selecting the hairdo is significantly impacted. In order to justify your looks and enhance your charming attributes, you need to pull off the exact hairstyle that adds to your beauty. Following hairstyles are worth trying if you have an oblong face:
For women:
Side part: You can either get a wavy side part or side swept bangs as pulling your hair on one side hide a great part of your forehead. The pointy chins and broad foreheads constitute long face which can be made look soft and framed with the help of side partition.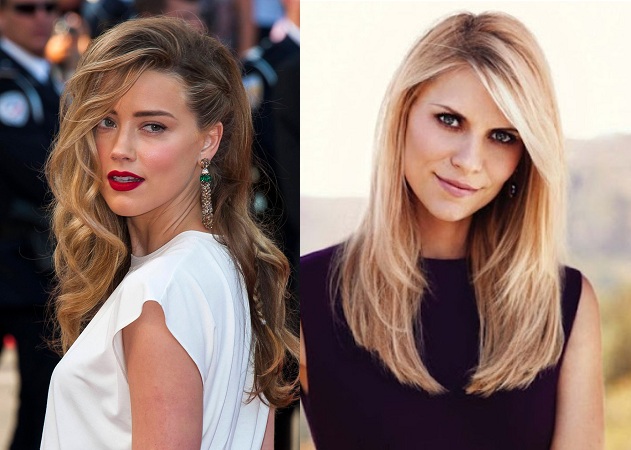 Toffee curls: Get your hair layered and ensure smooth curls with tint or highlights. The ideal length for toffee curled hair is below the chin. The oblong face looks innocent and sweet in toffee curls.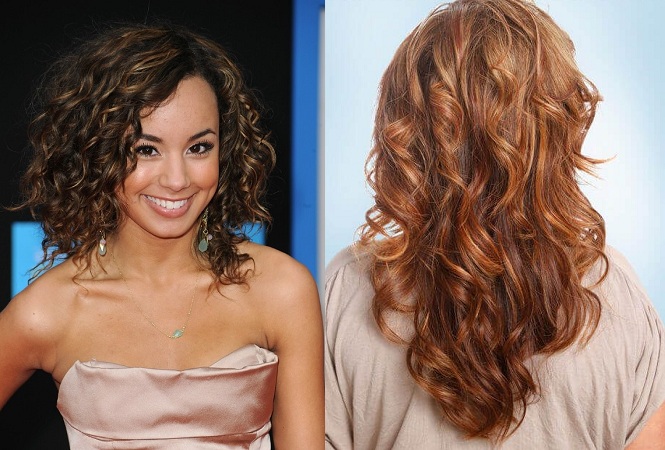 Loose long waves: In order to create an illusion for the fuller and not a long face, you need to have much volume of hair on the sides. Leaving your long and wavy hair loose will complement your face cut and length of your face.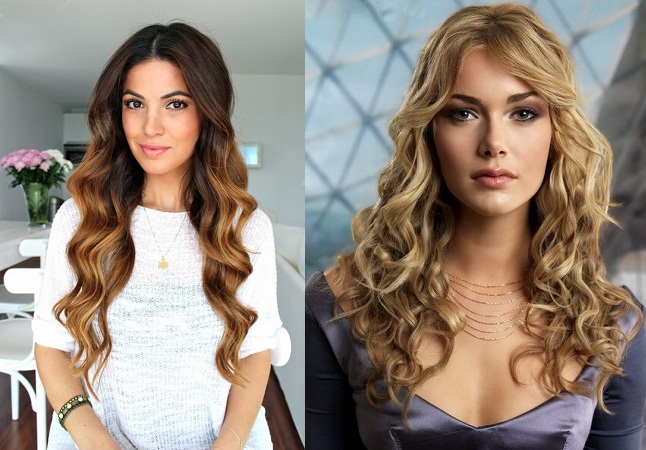 Pixie cut Ombre bangs: Since bangs cover a large part of your broad forehead, it sounds ideal to go for pixie cut with Ombre bangs for those that wish to keep their hair short. Ombre adds grace to your face and beauty and it is never bad to be playful with your hair.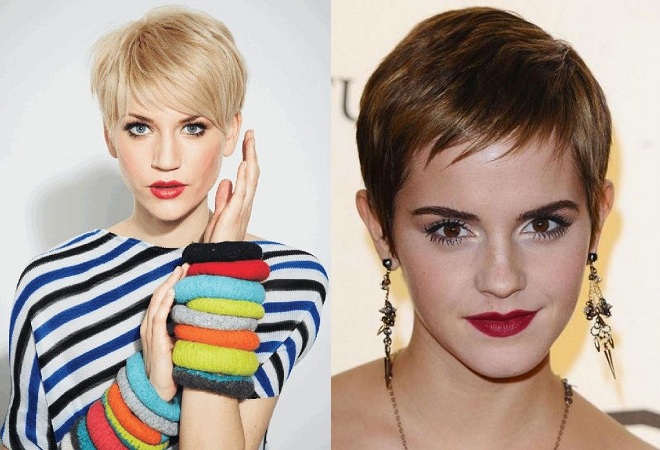 Sleek straight layered haircut: Oblong faces have pointed chin. Thus, long layers that start below the chin work well to hide the chin and bring a perfect appearance. Layers look beautiful and complete in themselves. You do not need to make your hairstyle daily if you get a layered haircut.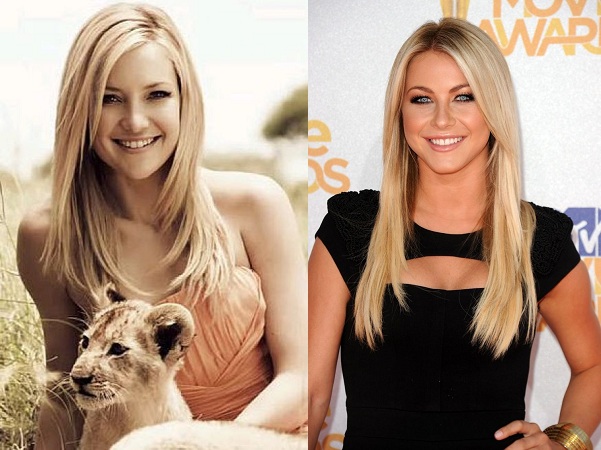 Add heavy fringe or bangs: Heavy fringes or bangs cover your broad forehead and make your face look shorter than ever. Besides looking chic and graceful, fringes add a playful element to your gaze and you can keep the rest of your hair short or long as per your choice.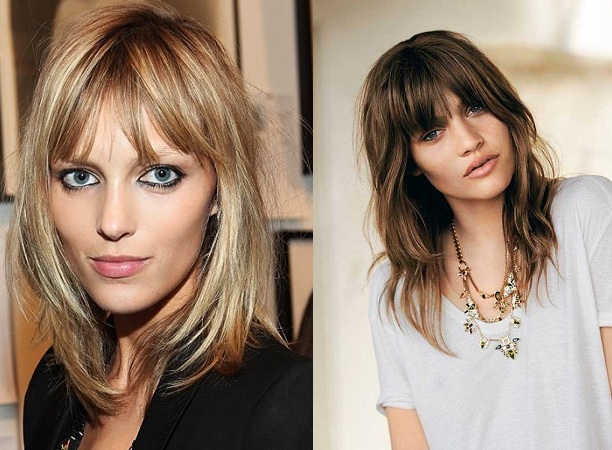 Curl up your hair: If you are among those who do not wish to get your hair trimmed and shortened, you can curl up your hair and add width to your face. The length of your hair won't be sacrificed and you are solved with the situation of a long face.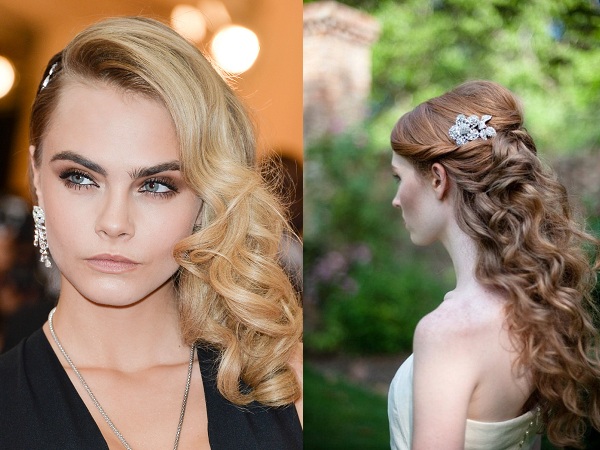 For men:
Long top hairstyle: All those men who have long face needn't worry about their hair as they can look fabulous with a simple hairstyle. Just start growing your hair from the top and get them trimmed from either side. This hairstyle can be worn with both the casuals and formals with equal grace.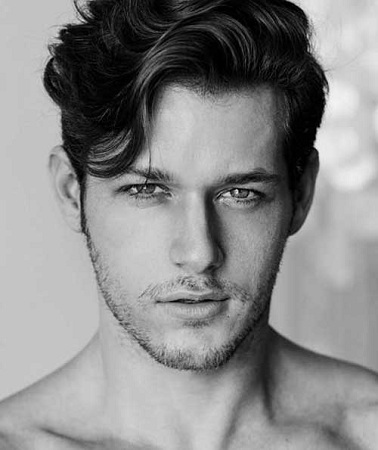 Puffed bushy hair: Men who have frizzy hair can pull this hairstyle with much ease without the use of any creams or sprays. Set your long hair into a messed and bushy top using a blow dryer. This is a funky and playful hairstyle for a school boy or college going guy.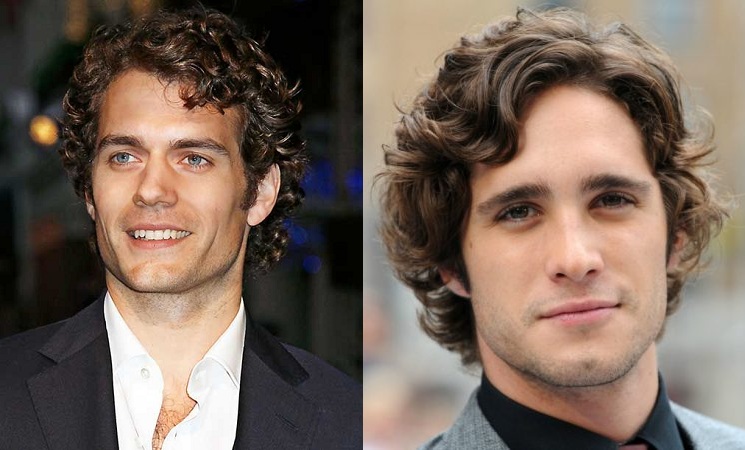 Pushed back hair: Men with oblong face must try this hairstyle by pushing their bangs and side hair towards backward. This will create the illusion of wider face and this is all what you would want. This hairstyle can be pulled off quite well by the men that possess wavy hair. You can start roughing up your hair to add texture and thickness.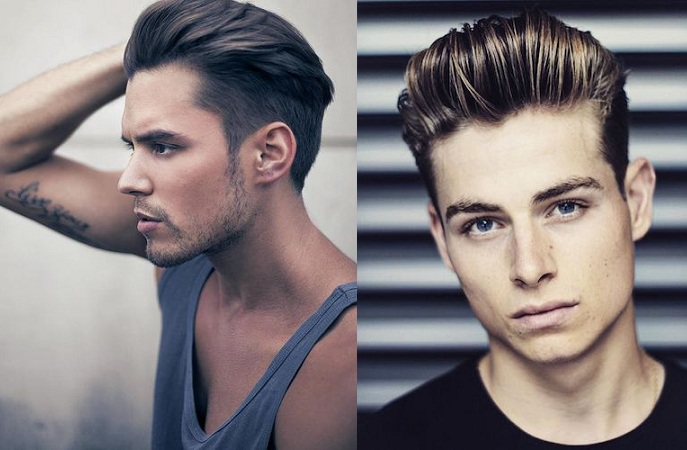 Side part: This hairstyle gives you the look of a gentleman and nowadays, many celebs love to wear this hairstyle. This hairstyle keeps your hair stuck to your head and work well for an oblong face. This classy and timeless hairstyle can be worn using a good amount of hair gel. This neat slick back look is the most preferred these days.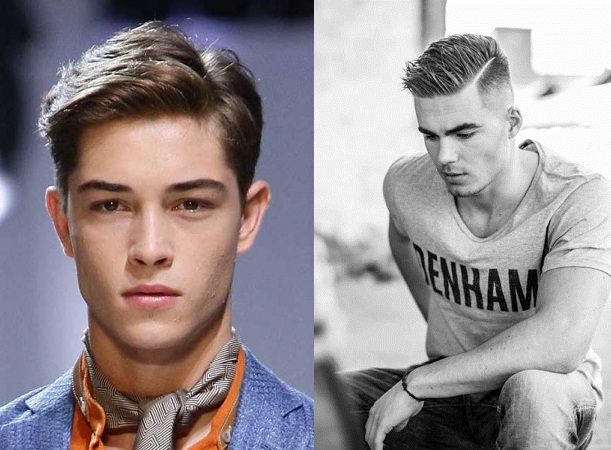 Hairstyle for round face:
Gratifying hairstyles for round face create an illusion of reduced chubbiness and make your face appear oval shaped. A narrower, slimmer and cuter look can be pulled by letting your locks flow from either side of the face. Long hairstyles with stylish bangs and fringes are much preferred for round faces but many people can pull off shorter hair nicely as well.
Following are some of the hairstyles that make your face appear less round and oval and help you rock any event or astound even during your daily regime:
For women:
Shaggy bob: Bob haircut with shaggy waves works wonders to lift up your round face. When side parted, this hairstyle can make you look gorgeous and mesmerizing as the side partition hides your fuller cheeks.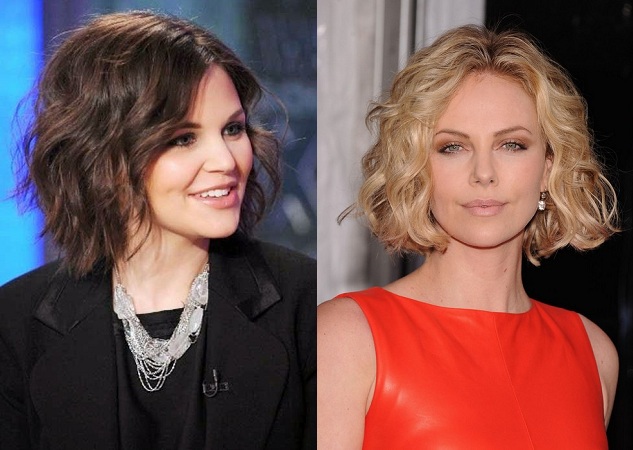 Fauxhawk pixie cut: A round face can be elongated by adding height to your hair. A fauxhawk pixie cut adds height and volume to your hair by the application of gel and use of the comb. This hairstyle is not only frisky but also graceful and glamorous.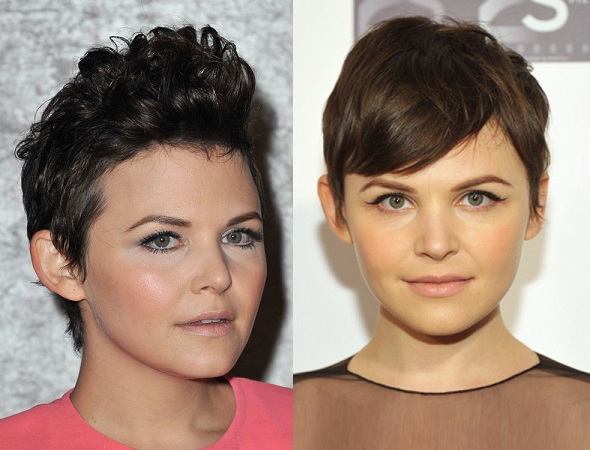 Sleeked middle part: Straighten your hair and let them flow on either side of your face. Your strands will flow onto your face and create an illusion of slimmer and sleeker cheeks.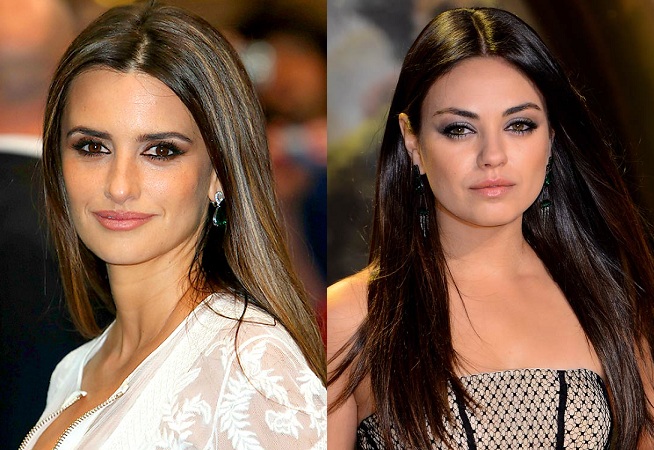 Shoulder length waves: Pull your hair onto one side till your shoulders. Add waves and curls to your strands and you will end up looking much beautiful than ever before. These shoulder length waves from a unique frame for your face and give you the ideal look.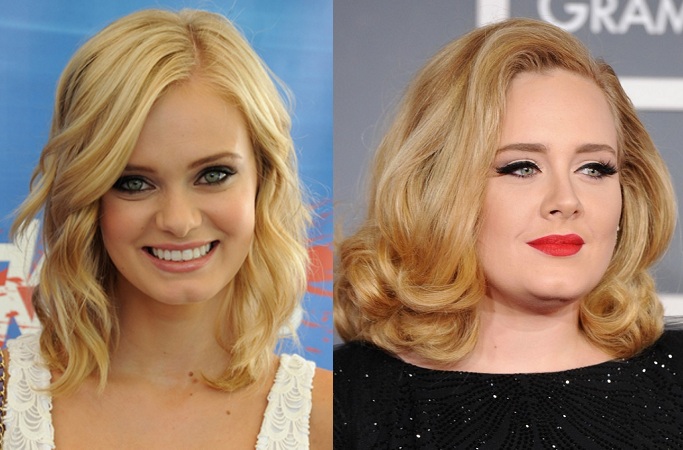 Loose center part pony: If you wish to tie your hair to go on with your daily chores but can't do away with the roundness of your face, here is the solution. Leave some strands of your hair on the top and tie the remaining into a loose ponytail. Trim those strands up till your chin and leave them loose on either side of your face.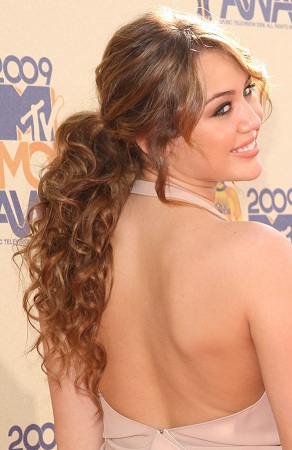 Asymmetrical bob: Short uneven layers are great for those looking to define their face frame. The long and short strands cover your face in a unique way and make you look elegant and stylish. Blonde or Ombre can be used to highlight the bangs of your bob cut.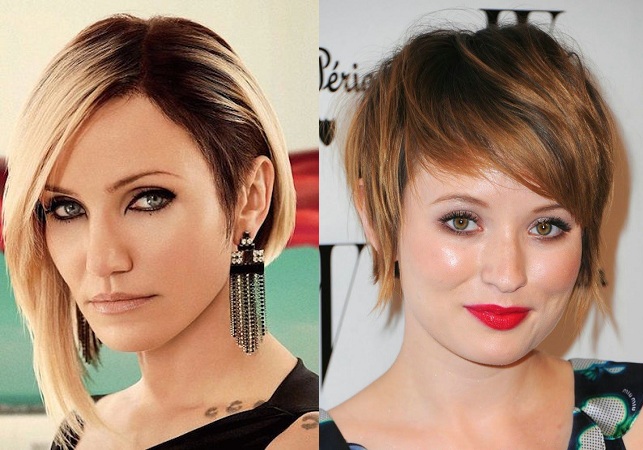 Top knot: A great summer look that makes your round face look slender is the top knot. This hairstyle allows your hair to stick to your head and create a neat up do. To go away with sweat and yet appear stylish, this hairstyle is just for you.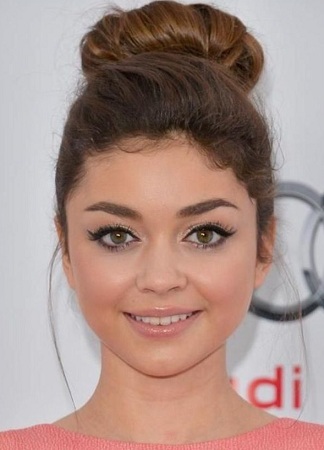 For men:
Short back and sides: For all the men who have round fat face, it is advisable to keep your hair short from the sides and back of your head. This will ensure to give a cut frame to your face faking a slender and slim look.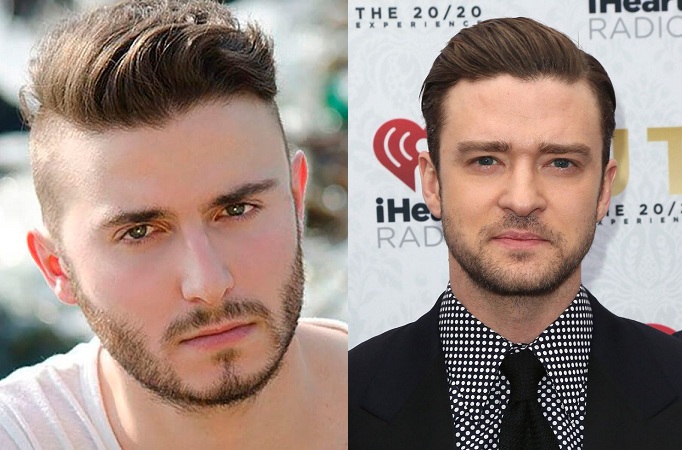 Angular fringes: Angular fringes give your face a new shape. The side partition creates contrast with chubby cheeks and short sides give a masculine look. This hairstyle has been in vogue since long and is still worn by most of the men.
Spiked hairstyle: Spikes add boldness and beauty to your look and these messy spikes can be pulled off anyway. This sensuous look has been in vogue in this century and is sure to skip the heartbeat of many girls out there.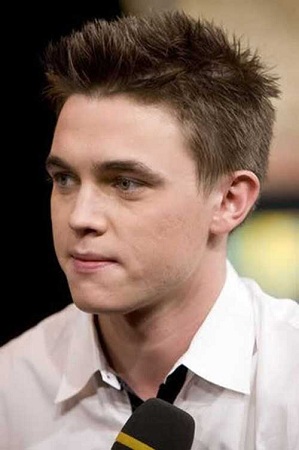 Neat side part: For all those men who want some classy touch in their appearance, neat side partition is a great choice that will suit your round face. This classic look can be easily pulled off using enough hair gel and a fine-toothed comb.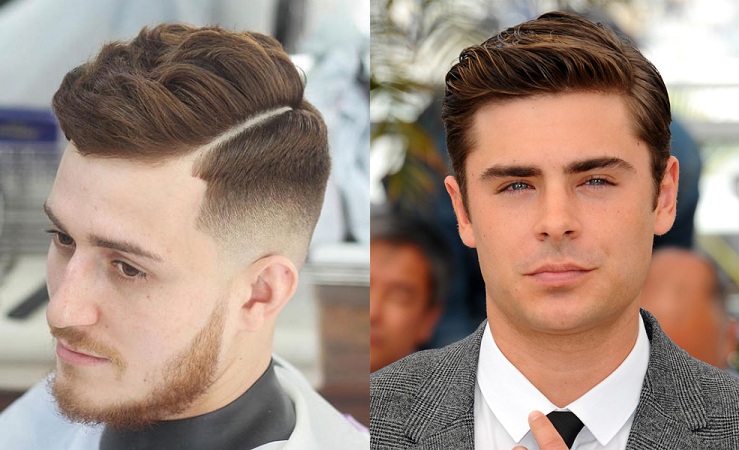 Hairstyles for oval face
If you are blessed with the perfect oval shaped face, you ought to get the perfect hairstyle to add to your beauty. Your hairstyle should enhance the beauty of your face cut and not define the frame of your face. Be picky and tricky while making your hairstyle for you can rock it in a better manner. Following are some of the hairstyles that can justify the beauty of oval face:
For women:
Choppy lobs: Long choppy bob cut or lobs are ideal for the oval face with thin hair. This hairstyle gives volume to your hair and brings the soft Ombre to your appearance. Side part your hair to add to the temptation and glam.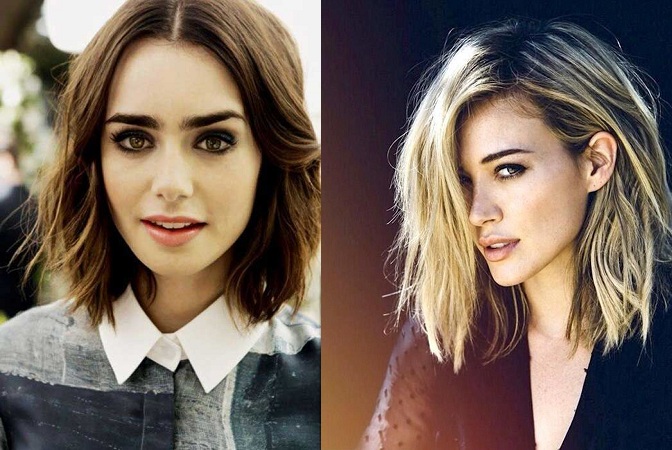 Modern pageboy: This hairstyle suits best on an oval face. This can be pulled off both formally and informally. It is ideal for thick hair that is voluminous.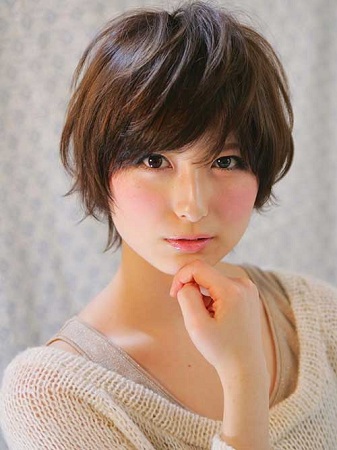 Layers that frame the face: This hairstyle works wonders for medium to long hair. You don't have to worry about taming or making your hair. This hairstyle suits all hair types such as straight, wavy and curly hair. The layers begin from below the chin and end up to your length.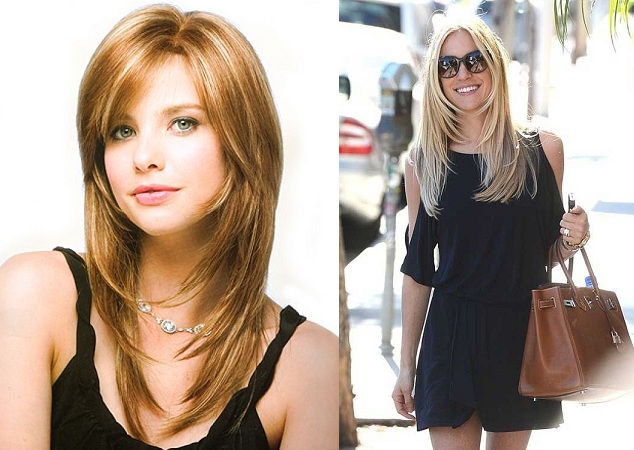 Wavy Balayage: This hairstyle looks super gorgeous on wavy hair as the soft colour melts down smoothly. Though this hairstyle requires a little more effort it is worth. Side part your hair of medium length and boom you are ready to rock your way.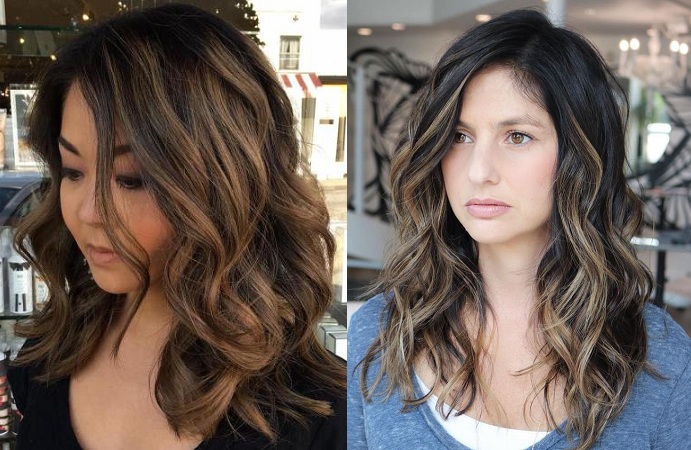 Long beach waves: Beach waves add the sensuous element to your look and make you appear sexy and chic. You can leave your hair messy or center part your strands for the beautiful look. Wear it at any gathering or party or during your daily routine without much bothering.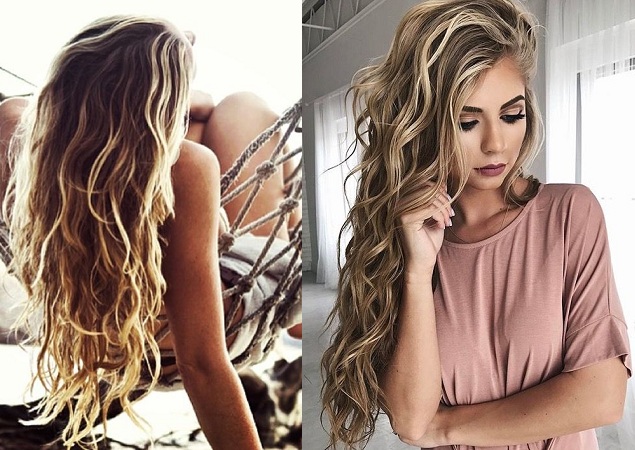 Messy bed-layered look: Who doesn't like messy hair when it is so easy to wear. After washing your hair or when you are just out of your bed, this hairstyle can be worn. Short bangs frame your face and long layers define your beauty. Let them flow their way and remain carefree.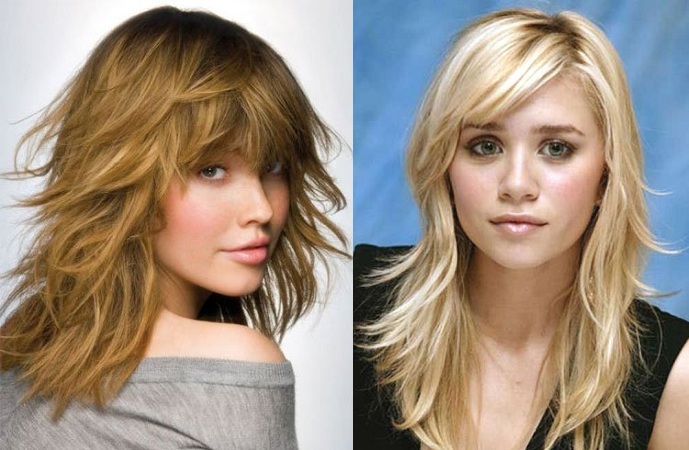 For men:
Long back swept center: This hairstyle appears breath-taking when worn on an oval face. Trim your hair to the shortest from the sides and the back and keep them long from the center and the top. Just sweep them backward neatly using gel and ready to rock formally and informally.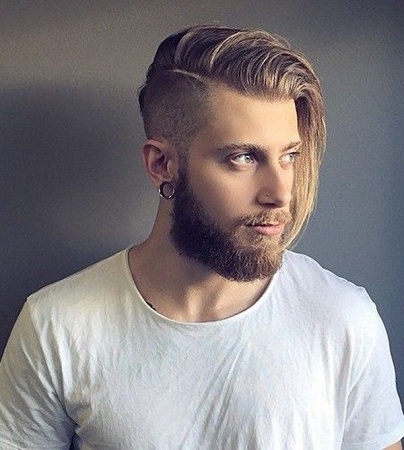 Messy faux-hawk: Fauxhawk hairstyle allows your strands to stray away and give you a sexy look. This street style look is sure to skip the heartbeats and make you appear stunning.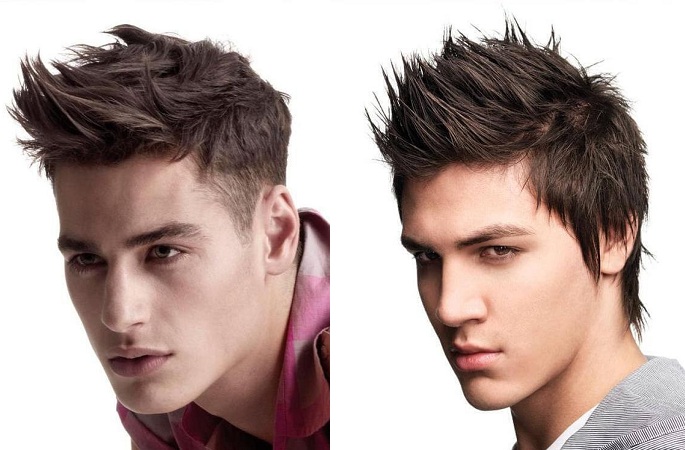 So, now you have the ideal hairstyle that will suit your face cut. Try different hairstyles each time and be playful because life is too short to have a boring hairstyle.