While shopping, most of the times, our focus is more on picking the perfect clothes. In doing so sometimes it is natural tendency to not devote the right quantity of time to shoe shopping. It is an absolute essential for the fashionista in you to pick out the perfect pair of shoes that go with most of your outfits. It is never too late to add some new styles and colors to your collection of footwear, just like new clothes are always exciting and a happy new addition to your wardrobe.
Moreover, being ready to embrace the trends of the upcoming seasons is always a good thing. Even though footwear options can prove to be limited sometimes, you can never really go wrong with boots for they tend to add style to almost all your outfits. Be it going for the classic way of dressing, or deciding to dress for the hip-hop culture, a nice pair of boots can always up to the style quotient by a great margin. Style, comfort, and durability are to be kept in mind when you are purchasing your boots. And especially before the winter hits, it is always a nice idea to refresh your footwear game. Read on to find out about the styles that are slipping out of fashion and the newer, more fashionable ones they are being replaced with.
Comfort before everything
One of the most important fashion advice that you should always keep in mind is the vitality of feeling comfortable in whatever you are wearing. Comfort is pivotal in order for you to be able to carry your apparel with much confidence and ease. Therefore, the next time you are out shopping for a pair of boots that you are hoping to get a lot of use out of, make certain that your feet are comfortable and happy in them. The current generation preaches self-love and no longer believes in busting ourselves to look fashionable. As a result boots with the lesser surface area inside that tend to have a typically tapered front are going out of fashion rapidly this season. Such a fall in demand has been observed for the simple reason that these pointy boots hurt the ankles, walking around is not as easy and your toes get squished in them.
Avoid stiletto heels
Sky-high heels and stilettos are moving to the back of the cupboard this season. They are being viewed as impractical and, more often than not, overly styled. Such extravaganza is not appreciated much anymore as the current fashion trends now emphasize the importance of subtlety and elegance. Your most suitable choice would be to go for boots that are an attractive mix and match of 'form and function'. Lace-up boots with lug soles, on the other hand, come classy and sport a certain defined toughness in them as opposed to stilettos that have a history of even breaking on the slightly rough terrain. Not too much just the right amount of androgynous styling by the likes of global styling icons, bring to reality the idea of owning a stylish pair of designer boots that are tough and resilient.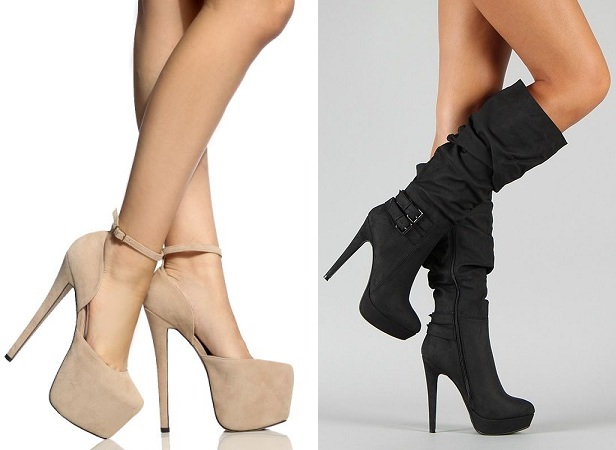 'Heavy and Clunky' is out
Winter is coming and even though your toes should be kept warm and comfortable, heavy and clunky boots that make your feet look bloated is officially out of fashion now. If you are one of the practical shoppers who gives equal importance to style and effectiveness you will be happy to know that stylists have now come up with a whole new range of boots that are designed to serve their purpose in all kinds of weather.  Your dream boots can now look gorgeous without having to have that clunky look about them. Designers now have to say that that the much-needed feature of weather resistance can now be achieved with sleek designs and regular, neutral styles. Wearing heavily padded boots might be comfortable, but you might find yourself grossly out of place if you notice the smoother and more subtle designs walking around everywhere.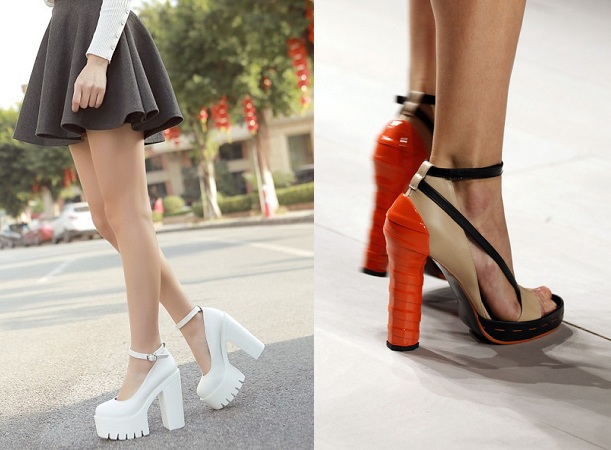 Wearing flashy colors is no longer cool
Shop smart if you are on your quest of 'standing out' in a crowd for your great sense of fashion. The need to own something exclusive is justified; however, the idea that wearing over-the-top, flashy colors that are noticeable because of their flashy nature, is often a fashion faux pass that you would not wish to make. Boots are inherently fashioned for chic looks and in that endeavor vibrant colors are rapidly fading into the background. It is often regarded a tacky affair to add unconventional colors to your boots for their cuts are best suited for lighter and more sober colors.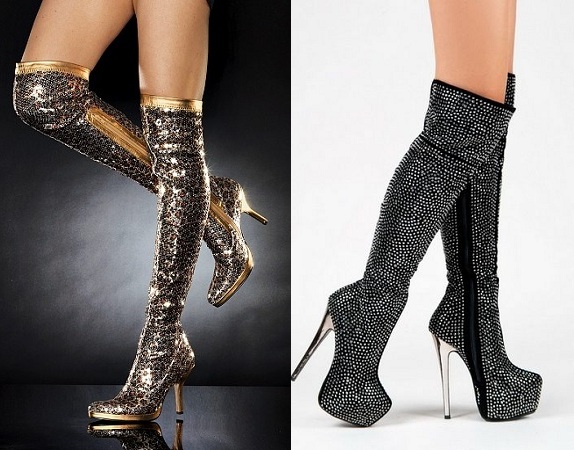 Nowadays, more people are going for neutral colors, moderating on the need to wear odd, extravagantly styled boots. Adding a little metallic detail on regular footwear is also the in-thing this season. New age designers around the world are bringing to you the neutral booties that are in vogue this season, that isn't overtly fashioned and brightly colored, but sport more neutral and basic colors, alongside having an element of refined sturdiness.
Give slouchy boots a miss
A proper pair boot not only adds to the overall style quotient of your attire, it also enhances your body's all round appearance. Slouchy boots have fast climbed down the fashion ladder because it has proven to appear unflattering for most women's height and body construction. Hence, this season considers getting rid of those slouchy, vixen-boots. It is quite unattractive when you are hobbling around in high-heeled, slouchy end boots that do not allow your body to look demure in its full height.
Replace the unappealing pair with patchwork boots that are resolute with the retro-vibe of the 60s. All things retro have again begun taking the fashion industry by storm and it is not different in the case of footwear too. A nod to the rhythm of the oldies with Isa Tapia ankle boots that come with seaming patchwork and can transform your look by adding a lot of drama to it. Retro boots can prove to be your insurance against boring apparels for they are perfect to jazz up even day to day office outfits.