One of the most important days of a woman's life is the day when she gets married. On this day every woman nurtures the desire to look her best. After all, marriage determines the quality of Bride's life away from the loving care of her parents as she enters her husband's home. Wedding not only marks the union of two people but also their families. Sacred institute of matrimony is given a lot of importance by every culture.The bride is accompanied by bridesmaids who are groups of young women, often the bride's close friends or sisters. In western weddings bridesmaid usually, stands by the bride's side till the time of her taking almighty vows.This tradition has a long history and there are much interpretations of its origin. One interpretation says that 10 witnesses was required to be present at a wedding by ancient Roman Law. Bridesmaids and groomsmen were dressed just like the bride and groom in order to confuse any revengeful spirit presence or jealous suitors in real life.
Fusion of West and East:
According to some, the age old tradition of bridesmaid at the western wedding has entered into Indian culture. But how exactly the tradition of having bridesmaid enters India is unclear though but most likely, it may be the case of cultural interchange. However, the term "maid of honor" in the United Kingdom, refers to the female attendant of the queen. In India, in the Middle Ages, we get the reference to the queen accompanied by many such female attendants, who assisted the queen in various ways on her wedding day. Thus it is wrong to say that the tradition of bridesmaid is a modern imitation of the western culture.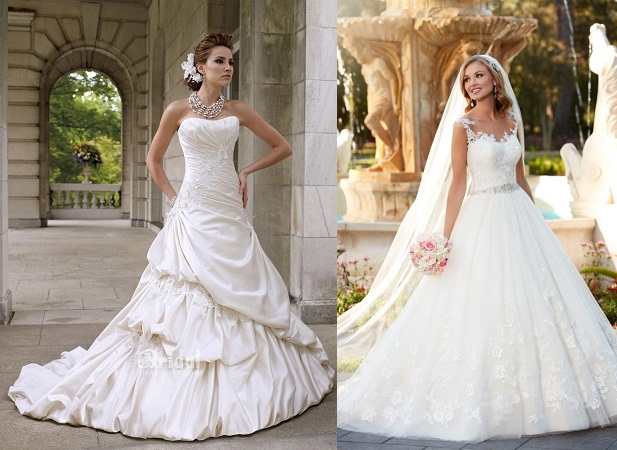 The etiquette of dressing:
Bridesmaid wears something similar to the bridal wear. In India the perfect bridal wear is lehenga. Lehenga choli has a glorious and enamoring history which begins with the Mughal era; this was the period when Indian women used to wear this garment. Royal ladies of Mughals used to wear this attire on ceremonial occasions like weddings. It gradually became the most common garment amongst masses, experiencing a lot of variation throughout history. Indian designers are expanding the scope of their business and designs thus incorporating western aesthetics and creating fusion outfits.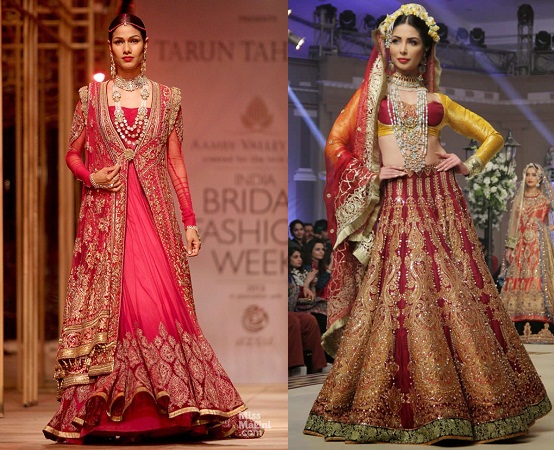 Changing trends of Indian Lehenga:
Lehenga choli is influenced by styles and trends and Bollywood plays a huge role in this because millions across the world admire celebrity fashion. Indian celebrities are creating abundant trend setting styles thus ranking up glamor quotient. Nowadays, all closets have designer lehengas. And a unique blend of western and traditional fashion can be found in these attires today. Elegant designs, lovely fabric, and gorgeous embroidery combine a lehenga.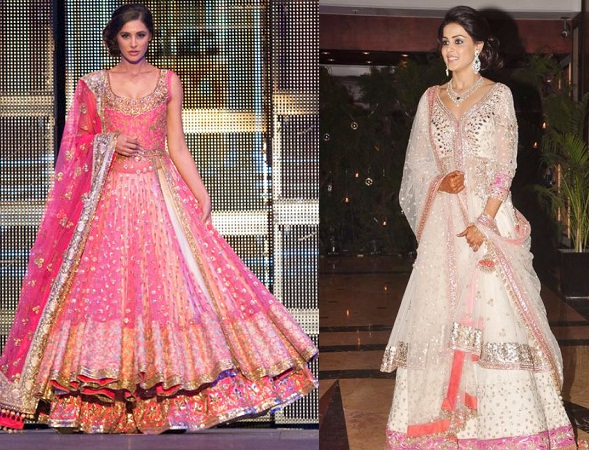 An array of lehengas:
Various types of colors and designer lehengas are available in the market nowadays. There are mainly four types of most common lehengas.
Lehenga with straight cut
Women generally love to wear this kind of lehenga because of it's unique fall giving gorgeous look. From the waist to the edge it drops down straight giving an enhanced look. Women of all body type look gorgeous in this type of attire.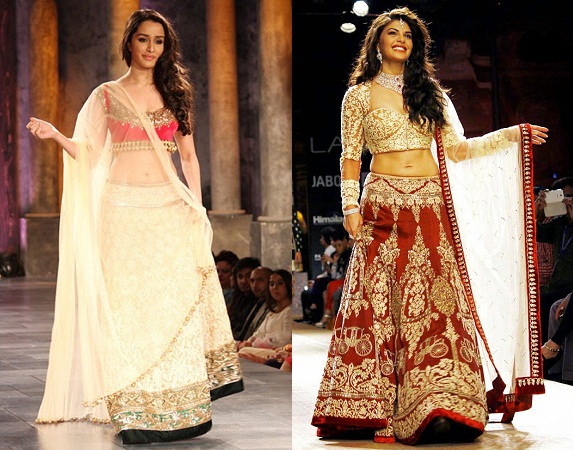 Fish Tail or Mermaid Style
This type of lehenga is perfect for hourglass body type which brings out your curves very well. Various type of fish cut lehenga with frills at the bottom are available in the market nowadays which increases your charm and beauty.
Lehengas with circular pattern
It is generally stitched around the waist having several parallel folds and multiple pleats. Circular lehenga made up of silky fabric is best suited for the brides wanting to make their wedding dress unique and special.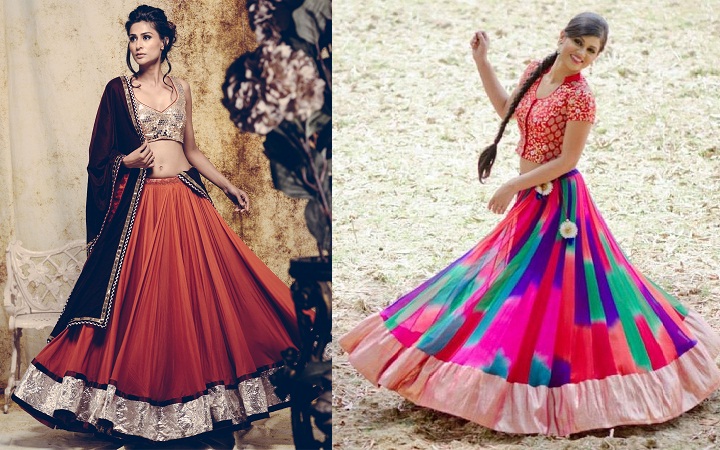 Lehengas with panel length
It is made up of different types of Panel stitched simultaneously. It is very colorful. Long choli makes it look more ravishingly beautiful.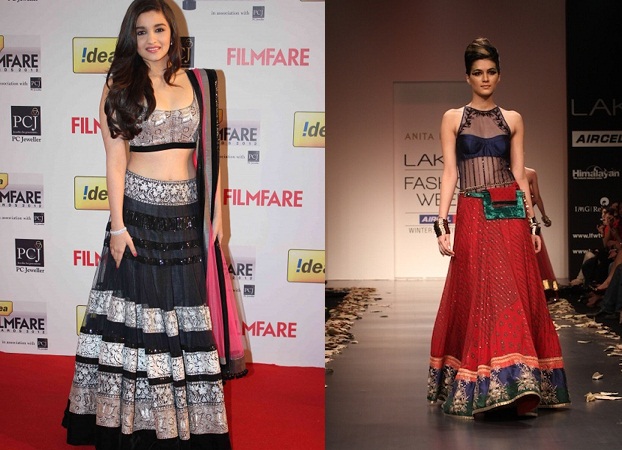 Choose your lehenga, according to your body shape:
Indian women can be categorized into different body shapes. If you have a straight or banana body shape then you should wear a mermaid or fish cut lehenga which will define your curves. If you think your body represent a pear body shape I.e hip size larger than waist or bust size then you can try out panel length or circular lehenga. It will suit your body type. If you are lucky enough to have an hourglass figure then you can wear any and every style of lehenga you like because this type of body shape is the most desired body shape of every woman as every type of attire suits this type of body shape.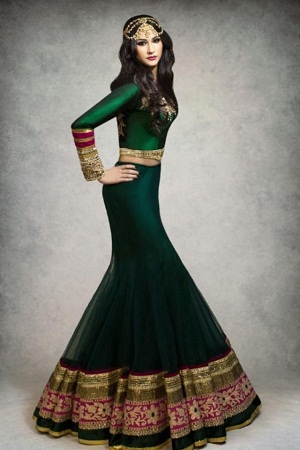 The shades of bridesmaid dresses:
Indian society is marked by a sharp contrast between ancient tradition and modernity. Indian style nowadays represents a blend between ethnic and western fashion. For example kick flares are given to lehengas. In this way nowadays Indian fashion is blending tradition with modernity. The fashion taste of Indians has shown a change. It is indeed fascinating to see how different events throughout history changes people's way of dressing but some fashion trends succeed to stand the test of time and never goes out of style, one such dressing style is lehengas, which have been prevalent in India since the Mughal period. Some of the best colors for bridesmaid dresses prevalent nowadays are neutral i.e white or off white colors, pastel colors, deep blue colors, gray colors, mint colors.
Embroidery, fabric, and style usually determine the cost of lehengas. However, the starting range of a designer lehengas are from 10,000 and goes up to 1 lakh or more. It is fascinating to see how different events throughout history play a great role in changing people's way of dressing but this traditional Indian attire will never go out of style, from royal amendment of Mughal business to being one of the favourite dresses of Indian women for all types of ceremonial occasion Indian lehenga choli have successfully traveled a long way; and still standing successfully the test of time. Make yourself look breathtakingly beautiful with traditional Indian lehengas.