It is said that Indian men look better in traditional clothing rather than in western wear. That is obviously a topic worth debating considering how notions like style and likeability always depend on one's own idea of these concepts. Nonetheless, there is no denying that Indian men – irrespective of their physicality or the lack of it – do look decent, at the very least, in Indian clothing. Well, the Neheru jacket happens to be an integral part of this experience and has found favor with men for a really-long time now.
What is a Nehru jacket?
A Nehru jacket is like any other jacket – its length extends to your hips. You may or may not know this but this jacket can be worn by women as well. It normally has a Mandarin collar, which is perhaps also known as Chinese collar. Its front part has been modeled on sherwani or Indian achkan. The name derives from the first-ever Prime Minister of India – Jawaharlal Nehru. It was him who made this jacket so famous by wearing it from 1947 to 1964. The jackets were created during the 1940s and as such can be called a recent addition to the sartorial wardrobe of the country.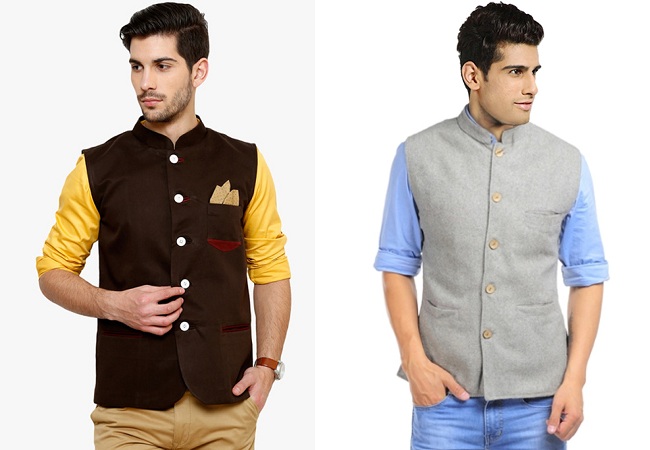 How was it created?
Its original name was Band Gale Ka Coat. In English this can be translated to closed-neck coat. Ever since its creation it has been highly popular in India and there is perhaps no wedding where you would not see a man wearing these jackets. It is especially common in North Indian weddings and often the rich and the suave grooms opt for these jackets over even-more traditional choices like sherwanis for the most-important days of their lives. People also pair these jackets with formal trousers and leather shoes for formal dos such as business parties, meets and the like.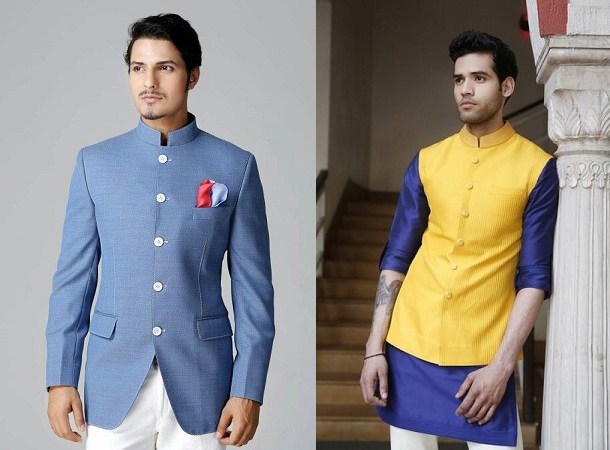 Style
The Nehru jacket may be styled just like an achkan but it is markedly different especially when it comes to length. The achkan falls below the knee but a Nehru jacket only extends to your hips, as has been stated already. This is what gives it a tidier and smart look making the person wearing it look a lot cooler. In this day and age everyone wants to look cool and in absolute control and this is one reason why the Nehru jacket has been the go to option for so many across India.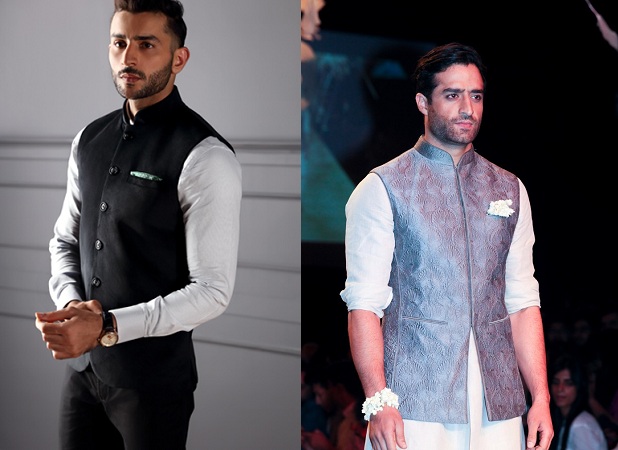 How popular has it been?
It was in the mid 1960s that the jacket was started to be marketed as Nehru jacket in the United States of America as well as across Europe. Perhaps the present name of this jacket derives from that. In the late 1960s and 1970s it was quite popular in those areas. Much of this also had to do with the fact that people were more aware regarding the culture of other countries such as India. Values like minimalism also helped the jacket become popular. The Beatles and the Monkees made these jackets quite popular back then.