India is a country where you can find people from different cultures do live together sharing their unique tastes and interests. Usually the Punjabi salwar suit or kameez is worn by the Punjabis. It is the Punjabis cultural dress and carries heritage. It adds more beauty to the lady who has worn a Punjabi salwar suit. These Punjabi salwar suits add more charm and gracefulness to the women who has worn it. And they can be sure to get thousands of complements for their attractive and wonderful suits. The salwar suit has been used by women from several generations and still this is the best dress for Punjabi women.
Types of Punjabi suits
When you looking in to the market you can find different types of salwar suits that would range from simple day to day suits to the royal or bridal wear heavy designed suits. Depending on your interest and occasion you can choose the best one of your choice. You can try out and experiment different colors and fabrics of salwar suits which you can find in the market. These are even available in amazing printed materials or embroidered ones. You can chose the best suitable one that would come within your budget and according to your need. The Punjabi salwar suits fashion has now come again.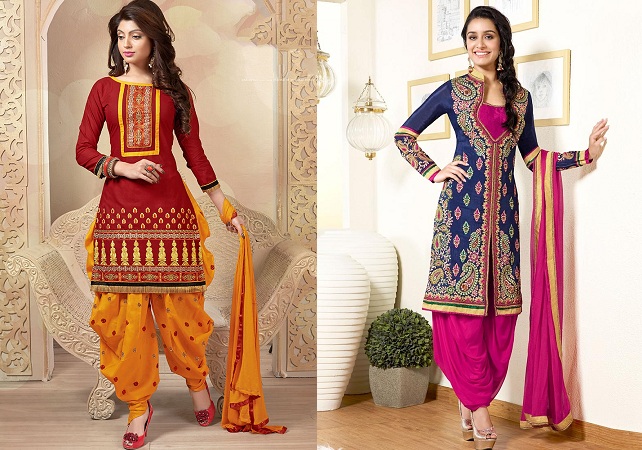 It is fun to try various colors of Punjabi salwar suits. Different color combinations can be found whether it be red and blue, blue and black, pink and green, yellow green and much more. This is very comfortable to be worn by women of any age group. You can either choose the cotton salwar kameez, georgette salwar kameez and much more. Depending on your comfort and interest you can choose the fabric of your choice. When you look at the Punjabi salwar kameez attire the kameez is short when you compare it with the other salwar suits which comes with rounded bottom. The salwar comes with number of pleats that would add more grace to the one who is wearing the suit.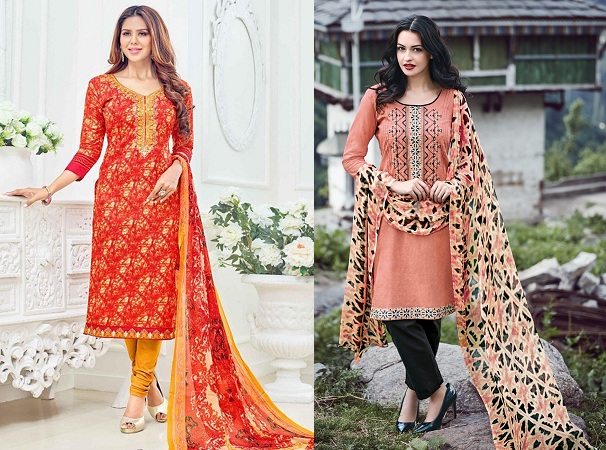 Comfortable dress
The Punjabi salwar kameez suits are loose and not tight fit and hence everyone would love to wear this dress. Now-a-days this pattern can even be seen in the men's wedding collection where the entire suit comes with complete heavy work. Any kind of jewelry would best suit this attire. There are various online stores which can provide you with the wide collection of Punjabi salwar kameez that you like the most.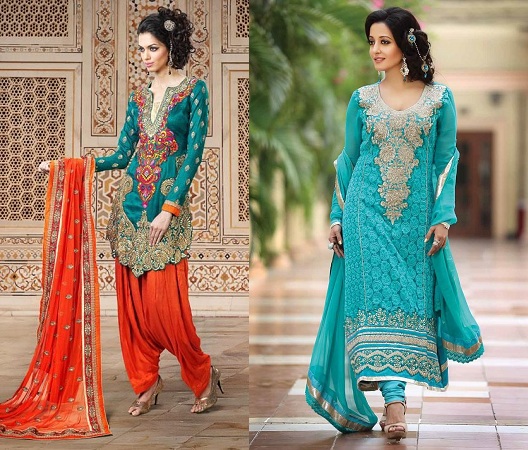 Best dress for men and women
Internet is a place where you can find different sources of boutiques where you can go for the customized Punjabi salwar suits that you are looking for. Here you will be able to choose your favorite color combinations with the kind of fabric that you would like to have. Based on your interests keeping in mind the professional designers will make sure to work accordingly so that they can deliver you with the best Punjabi salwar suit that would be perfect for your occasion for which you need to go.