Body stereotyping will always be there. If you're a plus-sized individual, choosing that perfect dress will always be a matter of nerves. Will I look good in it? Will this dress end up flattering my curves or brutally exposing my weaknesses? However, let us tell you that plus-sized fashion is not only about comfort. It is about creating a personal style statement as well- just as is the case with your leaner counterparts.
You are not supposed to pick up anything from a store just because it fits you and is comfortable. Just as there are some fashion do's and don'ts for the skinny, short, tall and medium-sized women, there are several unwritten fashion guidelines for plus-sized women as well. It helps to know what's right and wrong. The knowledge just renders you with the confidence to look "fabulous" instead of just wearing clothes that fit you. What we mean to emphasize on is that plus-sized women can look fashionable too! Plus-sized fashion is all about comfort and style. Today, we will offer a rundown of plus-sized clothes that not only spell comfort but "style" as well.
How to dress up as an overweight woman?
The problem with most of our overweight friends out there is that they don't believe that "fashion" is for them as well – that plus-sized style is not only about strutting around in shapeless baggy clothes but turning heads as well. Hope the points mentioned here will help.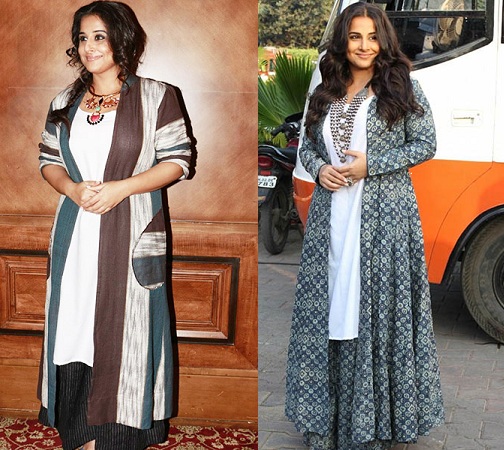 Know your body well
Knowing your body does not only mean knowing that you are overweight. It means knowing which part of your body carries weight (and thus need to be camouflaged) and which part of it should be accentuated. There are fashionable XXL, XXXL and XXXXL clothes available in the market. There are different cuts, patterns, textiles and fabrics designed for pear-shaped and apple-shaped bodies. What's your body type?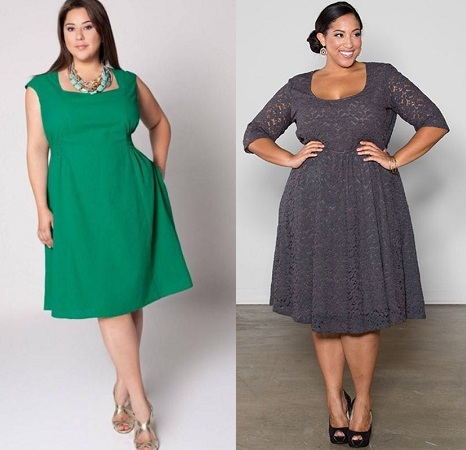 Avoid large patterns
Large patterns on dresses typically make you look bigger, while smaller patters (like polka dots) can make you look tinier than what your actual size is.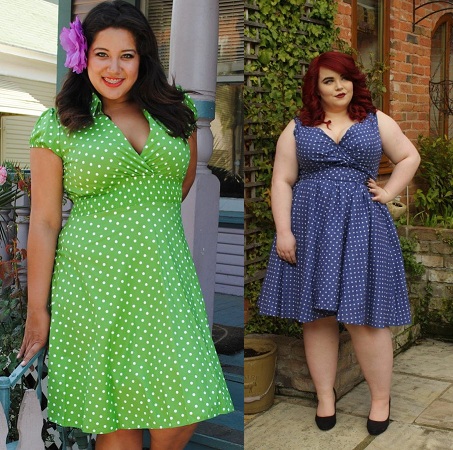 Pay special attention to hues
The rule of thumb of fashion is that dark colors hide and light colors reveal. For instance, if you're particularly big in the waist area, you would definitely want to cover it up with a dark colored top. On the other hand, if you want to highlight your waist because it's tinier than your other body parts, you should wear a light-colored belt on a dark colored upper-half.
If you want to hide your bigger bottom half, you should wear dark pants with light-hued tops.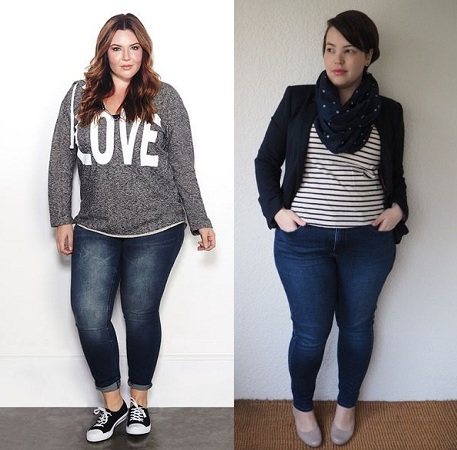 Tips for "pear" and "apple-shaped" bodies
Pear-shaped bodies are typically characterized by heavier lower halves. Tailored skirts, trousers and dresses nipped at the waist are wise fashion choices for them. Avoid pencil skirts that hug your waist area.
For women with apple-shaped bodies (carrying weight around stomach and shoulders), dresses that accentuate the upper halves of your bodies are great fashion picks. Settle for perfectly shaped T-shirts over straight T-shirts. Cropped lengths are a big no-no. Wear full length cardigans to hide your shoulder weight as well as heavy waists.
Last but not the least; learn how to accessorize as per your body weight as well. This is one fashion mistake often committed by not only plus-sized women but many women, in general, irrespective of their body size. A large hand-bag, for instance, can make you look smaller as it doesn't look tiny beside you. One of the biggest advantages of your body-shape is that you can pull off bold fashion jewellery more comfortably than what your tinier counterparts can do.
For all the lovely overweight women out there, let us tell you that you don't really have to feel bogged down by your weight issues. Bring out the flawless fashionista in you by following these tips.