Tie pins are also known as stick pins. They are basically sartorial devices that are used in order to control your neckwear. It was the English gentlemen who started the trend of wearing tie pins. They used to wear them in order to secure their cravats' folds. They became popular from the end of the 19th century. Raw materials such as silk, satin, lace, cambric, lawn, and muslin were used in order to make cravats. In this case, the cambric was lightly starched. As such tie pins were used in order to make sure that such expensive pieces of clothing could be held in their right place. These pins also made sure that these clothes were safe.
What did they use?
A tie pin can use a wide variety of ornaments and embellishments. They could have precious gemstones and pearls that were set in precious metals such as gold. They were designed keeping the owners of the said pieces in mind. The upper-middle classes started to wear the tie pins from 1860s onwards. However, this spelt doom for the quality of these pins even as designs and materials of lower quality were being used to make them. Apart from the stick pins, this was evident in the neckwear as well.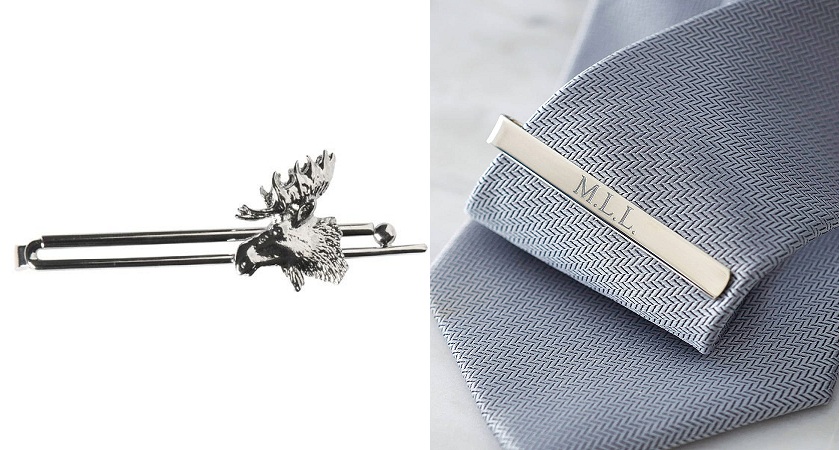 Usage in America
It was in the 1870s that people started in the United States of America has started to wear these tie pins as well and as may be imagined in a system like the one in this North American country the stick pins and designs started to be produced en masse. This included motifs such as heads of animals, knife, horseshoes, and forks. There were some other kinds of motifs as well such as crossed pipes, wishbones, bugs, flowers, shields, and plenty of other motifs that were a figure based in nature.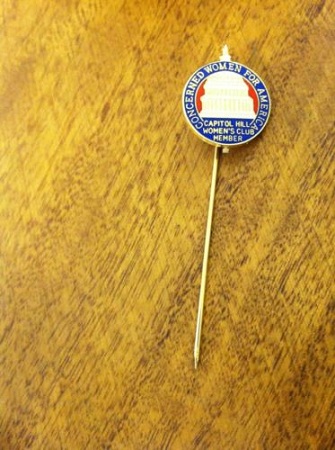 Women wearing stick pins
From the 1890s onwards stick pins were being worn by women as well. This meant that the tie pin had crossed the veritable gender line. Women teamed them with outfits that they wore with sporting outfits like bicycling, boating, riding, tennis, and golf. Both men and women started to wear tie pins such as The Ascot, Four in Hand, Sailor scarves, cravat bow ties, and wrapped scarves. All of these could be set off by using stick pins that were primarily ornamental in nature. A number of patents were issued between 1894 and 1930.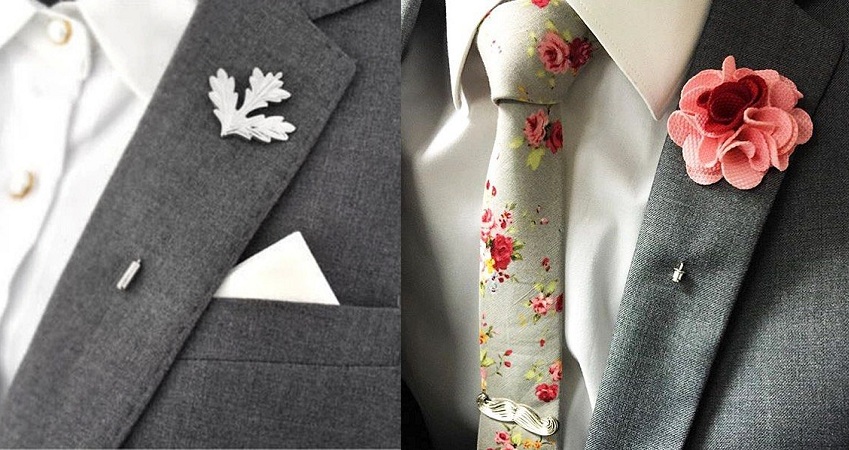 Patents on tie pins
These patents mostly dealt with areas like prong setting, safety clutches, ornament attachment, guards, and decorations, and stick pin blanks. A patent was also issued for a brooch that could change the central medallion to a stickpin. Yet another patent was supposed to conceal a small lead pencil that would be attached to the pin's shaft. There was another patent that had a small water reservoir, which was located behind a tie pin's ornamental head. A flower blossom could be could be placed over here. One of the most famous patients in this regard – registered on 22 April 1919 – included a luminous stick pin that had a star motif and a head that was shaped like a disk.