Ethnic wear has something in itself that calls for its demand by the women from all over the world. To satisfy the global ever-growing demand, many online and offline retail stores have come up for designer traditional wear like kurtis, lehengas, sarees, suits, gowns, etc. As a woman or a rational buyer, what do you look for in a piece of cloth or the attire you are planning to buy? The design, print, embroidery, colour and the most important of all is the material of the cloth.
It is a non-deniable fact that the cloth or dress that has the appropriate and the perfect material is the most preferred one and the best-selling product in the market. A material can be classified as perfect which suitable to your skin type, does not gives you rashes and appears classy, glamorous and chic at the same time.
Following are some types of material that can be used for kurtis for different occasions:
Silk kurtis:
Silk cloth is the one that appears formal and is usually won in bright colours. A silk kurti does wonders to your appearance when you keep it embellished with little thread embroidery. Kangana Ranaut flaunted orange coloured short silk Kurti with Patiala salwar in her movie 'Tanu weds Manu Returns' and dazzled her gaze.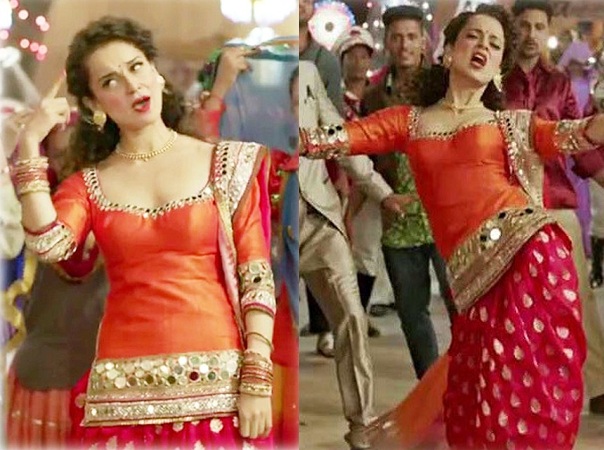 Georgette kurtis:
A georgette kurti is usually worn with a slip or a spaghetti inside. Any kurti in this material is sure to give a formal look when appropriately embellished and designed. You can add cuts and flare at the sleeves of your kurti and also at the borders to add a modern touch to your traditional outfit.
Cotton kurtis:
Cotton kurtis are the most common ones and work perfectly to absorb all the sweat in the sticky summers. These can be worn for both formal as well as casual occasions. Cotton linens are in great vogue and are preferred by the women from all age groups. The versatility of cotton kurtis has extended beyond expectations and it has become a must have for every woman across the borders.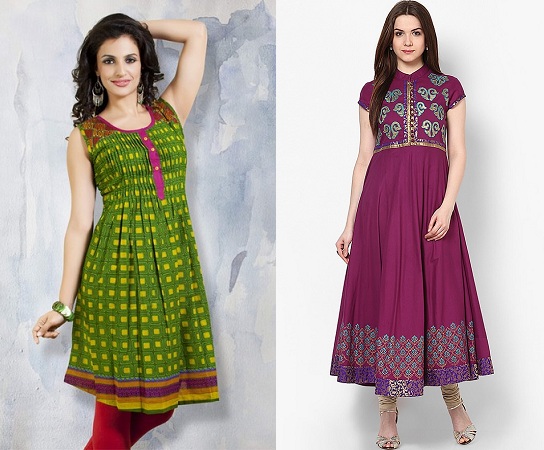 Brocade kurtis:
Brocade is something which in itself does not require any embellishments and appears mesmerizing when worn with plain salwar and a statement dupatta. You can either go for yolk made of brocade or the complete kurti of brocade has also been in great demand by the young beauties.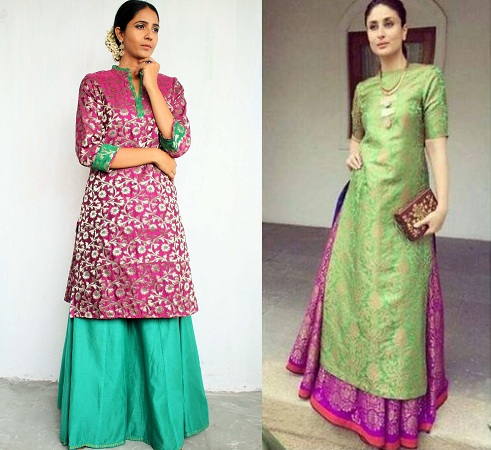 Velvet kurtis:
Velvet kurtis are preferred during winters due to the thickness of the cloth. These kurtis possess some part of velvet touch which can be combined with georgette, chiffon or cotton material for the remaining part. Velvet gives a royal touch to the ensemble. So, if you are planning to wear a kurti for a winter wedding, velvet kurti can be a great choice.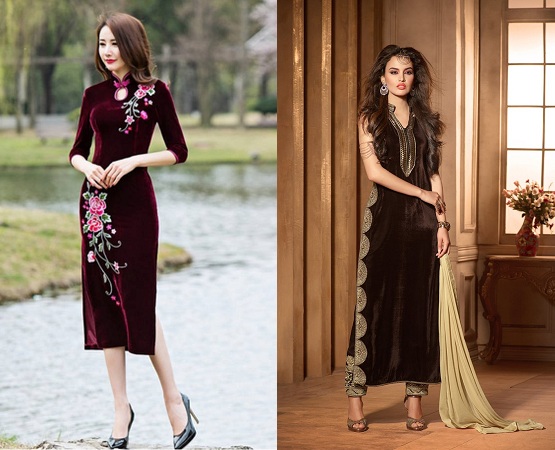 Net kurtis:
In order to add more layers to your outfit, you can choose a sheer net overflowing kurti which can be left open from the front. Underneath you can wear plain or patterned tube or blouse with statement pants to catch the glimpse of the onlookers.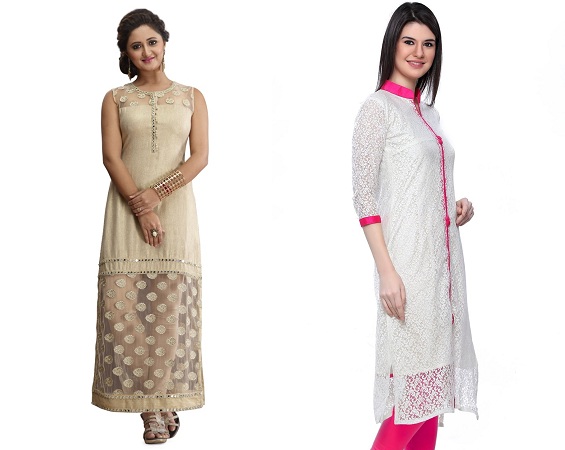 The above mentioned are some types of material for kurtis that are in great vogue and can be flaunted with perfection.