We all love changes and when it is about fashion we like to dress up differently every now and then. Similar things get boring and that is why trying out new and interesting dresses gives us a great satisfaction. Women and girls these days are quite choosy about their fashion styles and they like to create an unique personality through their dressing. So if you are bored wearing dresses for quite some time now, why not go a little out of the way and dress yourself in a fashion that is very high street and gives you enough comfort to carry it off in your own way? Well yes, a peek-a-boo cut dress is something that is quite in and are setting trends for women who loves to dress up bold and beautiful.
About Peek-a-boo cut dress
Do you know that celebrities love peek-a-boo dresses? Well celebrities in India and abroad have flaunt their own Peek-a-boo cut our dress in various occasions. Whether it is Kalki Koechlin or Mila Kunis, everyone in the glamour world has sported their own style of peek-a-boo-dress. So what are you waiting for? You should have your peek-a-boo cut dress that is hot, sexy and very feminine. You would be amazed to check out the different styles that you can have in a peek-a-boo dress.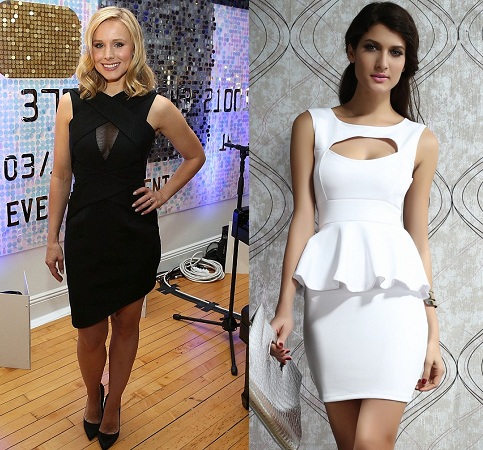 Are you going for a romantic date?
With love in the air in this month of February it is normal for any beautiful girl like you to be asked for a date and you want to make this date absolutely perfect! So try the new peek-a-boo dress that is sensuous, trendy and give your body the perfect shape. Whether you are planning to wear a long dress or a short one, you can have cut out at places that would make you look for feminine. A cut out dress always make you look taller and slimmer provided you have picked up the right dress.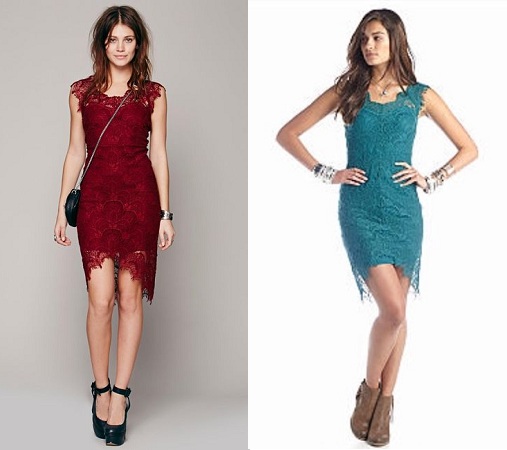 A Peek-a-boo dress from the Bride
If you are going to get married and are looking for a wedding gown that would be classy and at the same time very trendy then peek-a-boo should be a great choice. Gone are those days when the bride would have to wear heavily embellished gown. Whether it is lehenga choli or a white long dress you are wearing for your wedding make sure that you use the cut outs in the right place to put more emphasis on your curves.  Cholis generally come with the peek-a-boo cuts and they look quite trendy too.
Because girls love to have fun
Cut outs are fun and especially in the coming summer months have some fun and frolic with the peek-a-boo cut out dresses in vibrant colours. For summers it is best to wear a short dress with cuts around the midriff and shoulders. This look very trendy and quite girly too. A dash of orange, green and red would make your dress look absolutely perfect for a girl party.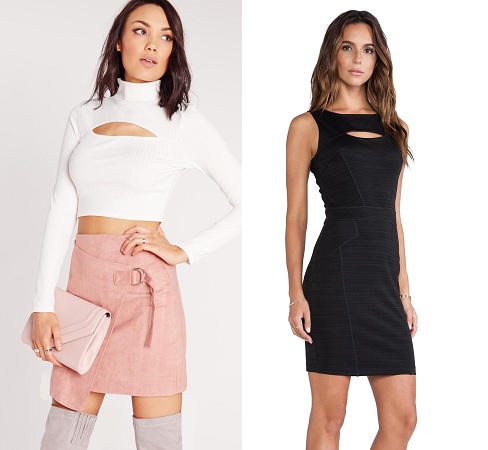 Going to a classy cocktail party?
Cocktail parties are the places where you flaunt your new style statement. So if you are going to a cocktail party this season try a peek-a-boo cut dress. A long dress in black with cuts near the midriff, a long slit around your leg or an open back will make you a stunner at the party. Celebrities generally wear a cut dress in a cocktail party and so if you want to be the one to get a second glance make sure you have the right cut in your dress.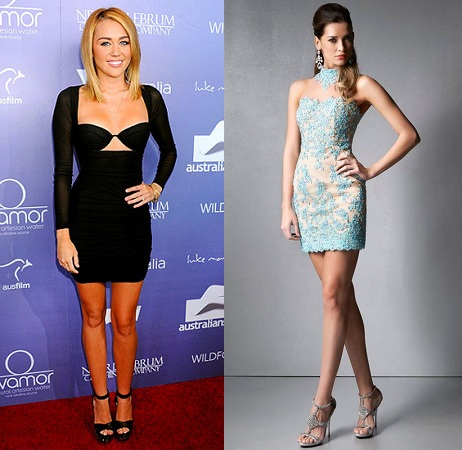 Conclusion
Peek-a-boo is a fashion statement that has graced women for ages. If you new to this style then make sure that you try it at least once in your lifetime.