Footwear trend is ever changing and brogues are the latest in this category. They have gained immense popularity in the present days, especially in men's footwear range. Originally from Ireland and Scotland, these shoes which were used as dancing shoes now come with a blend of modernity and tradition. For fashionable men, stylish shoes are a must. Hence you need to have at least one pair of brogues in your collection to live up with the trend. From the celebrity cards such as Jude law and gangsters in Untouchables, these shoes have been preferred by all.
A comparative study of traditional and modern brogues:
Traditionally brogues were looked upon as functional shoes made from perforated leather which could be drained easily. This perforation was created keeping the lifestyle of both Irish and Scottish people into concern who mostly worked outdoor in the damp weather.
With the passage of time, they evolved taking the form of dress brogues featuring sleeker looks and low heels. In the modern days, these shoes are no more meant for rough use and have become a part of formal wear.
Also, the leather now used is tanned which is in contrast to the leather used in the traditional design but the perforations still prevail. They are now created in wingtip or W-shape which is why they have referred in the US as the Wingtips also. It is this very feature which makes them different from all other formal shoes.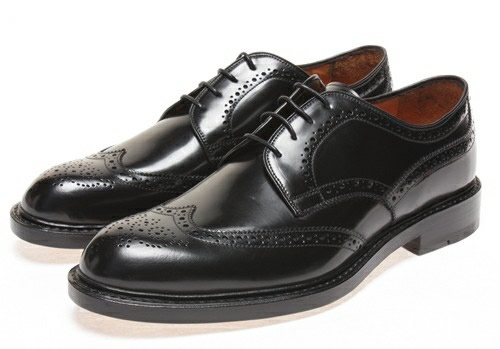 There are also other changes that you will find in the modern day brogues. For instance, the dress brogues now have a tongue beneath the laces which is opposed to the traditional ghillies which were devoid of the same as they were considered to potential for retaining water. They come with soft sole and low heel and are known for their comfort. While earlier the laces were tied till the ankle, this is no more in practice with modern brogues. In Scotland, ghillies are in practice till date but they are worn just with formal Scottish kilts. Brogues, which are also known as oxford shoes, retain their original leather color brown but are also available in black which you can put in for formal occasions.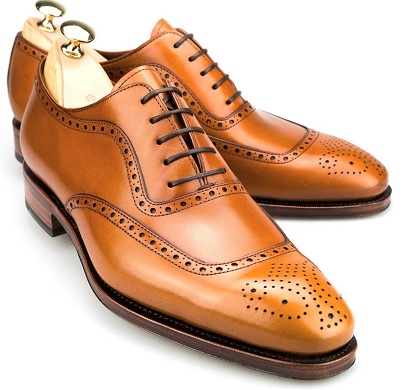 Defining the term "Brogues":
Coming to the term brogue, they signify the shoe lacing and come in full and half brogues which shoes with mean open or closed lacing. Full brogues come in W shape with a toe cap having punched patterns throughout the shoe including even heel counter. On the other hand, the half brogues for men are known for their straight edge and less perforation toe caps. However fashion trends being perennial, those in vogue last year might now be meant for being store away in your suitcase which you can take out and use to rediscover them later when they come back again into fashion. This saying applies to the brogues.
Styling with Brogues:
A lot of footwear brands inspired by the traditional brogues are now coming up with innovative designs but causing any alteration to the traditional features. Grey brogues are now in a fashion which is preferred highly by people willing to do something different. Modern brogues can be worn with all outfits from casual outfits to the formal ones to enhance your style. Also, you can wear them with slim fitting trousers showing off a smaller portion of your ankle. This style can adhere if you want to show off the shoe's decorative nature.
When you are willing to style with brogues, there are certain things you need to remember. Brogues being mostly popular for casual and formal styles have led to the development of a misconception among most men. You might be the one thinking that there is nothing much that can be done with these shoes.  Of course, you have- as mentioned earlier you can pair them up with formal as well as casual attires but here it is that you need to remember that baggy trousers don't make a good choice with dress shoes and brogue is not an exception here.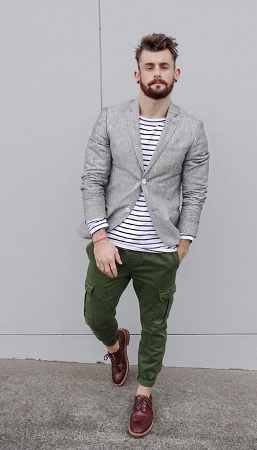 You can wear cargo trousers with brogues but make sure that they are not very big. In the case of pairing up a big cargo with brogues, you will look like having simply tiny twisted feet.  Also when it comes to fashion, considering colors are highly essential.  For navy outfits, tan brogues are the best while black brogue compliment best with a work suit. If you are going for colorful brogues, pair them up with the accessories complimenting them best.
Factors to consider when investing in brogues:
If you have plans to invest in brogues, then you need to consider few factors for ensuring that you don't land up with a wrong choice. Make sure that you invest your money on only quality shoes. Due to the increasing demand of brogues these days, many local stores are selling cheap quality shoes coming with an absolute branded look. Investing money in these shoes will turn out to be nothing less than wastage. Also, they can embarrass you by tearing apart while you are attending a party or any special event. There is no doubt that cheap prices truly seem to lure but don't make them your temptation. Hence when you are buying yourself brogues, check out these factors:
The store from which you are buying it is a branded one with considerable goodwill in the market.
Shuffle a few a then land up with your selection.
Seek reviews from your friends or family who have used shoes under this brand.
Branded brogues come with a warranty. Make sure that you too get the same with your pair. The minimum warranty period offered is if 6 months.
Within this warranty period, the brand promises to fix any issues occurring with the shoe such as sole coming off or others.
Check the stitching carefully. Go with shoes having only detailed stitching.
Depending upon the brogues style you choose, check the perforation intricacy.
Though in branded shoes, high-quality leather is used but check for the same as well to prevent any problem later.
Put in the shoe and walk to see whether you are feeling comfortable wearing it or not.
Getting your favorite pair after considering all these factors have the maximum possibility that you come up successfully with the right choice. Not only a branded shoe enhances your style but also you feel comfortable wearing it without fearing the arousal of any problem of a sudden.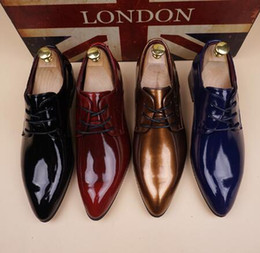 Brogues for both men and women:
Brogues though are mostly looked upon as men's footwear, but they are in use by women as well. The traditional brogues coming in black and brown colors were available for both men and women. However, with the change in the fashion trend, women now enjoy exploring a myriad of choice when it is about brogues. The designs and color options they avail are much more than those available for men. For instance, there are floral printed brogues available for women which you can pair up with your casual outfits. As you go on exploring, you will come across various other choices to satisfy your taste and enhance your style statement leaving an impression in the mind on the onlookers. So ladies and gentlemen, what are you waiting for? Get your pair of brogues and create your own style statement keeping the onlooker's jaws wide open.