India is mostly known for the huge collection and variety of jewellery which you might not be able to find anywhere else. Here people from different parts of the world of varying religions and cultures stay together. When you look at the Indian women they have variety of jewellery which can be worn on their different body parts. The list of ornaments which you can find in the market include earrings, necklace, bangles, toe rings, anklets, nose ring, arm bands, waist band and much more. Based on your feasibility and affordability you can choose the best one of your choice. With each of the unique and beautiful jewellery women would definitely look like the real diva. The anklets are one of the traditional which can be worn by women in their day to day life as these are considered as the most auspicious ones for women.
These anklets are not just pertained to women but also worn even by children as well. These anklets in Hindi are also known as payal. Usually in India the brides would definitely wear these beautiful anklets as these are the symbol for the suhaag for the new brides. So the anklets have their importance and place among the huge list of Indian jewellery. These anklets enhance the beauty of women along with the ankles. You can find number of designs and patterns of anklets which you can be find in the market and come with small bells and few with heavy designs. Based on your requirement and specifications you can make sure to choose the best and most beautiful anklet that you might be in need of. In India most of them would love to wear these anklets as these provide the sound of bell which most of them like especially their men.
Why to wear anklets?
In India you can see that women of any age group do love to wear the anklets.When children or girls wear these anklets they do provide a melodious sound and music which is loved by one and all. It's not just for the sound that girls wear these anklets. There are several benefits which you can enjoy when you wear these different styles of anklets. India is a place where you can find people of various cultures living together. It is compulsion to wear these anklets after marriage in many of the cultures. There is lot of importance for anklets as they are not just the part of shirngar for women but they are an indication in olden times. When the women wearing the anklets is coming the other members of the family would know that she is coming and would welcome her with more respect.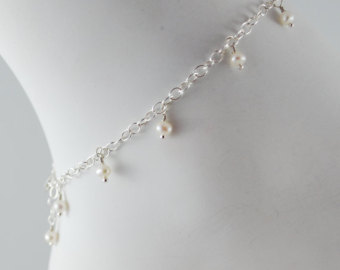 The sound of anklets would even provide information to others that the women is coming towards them and they need to make sure that they behave best so that they can prevent any kind of embarrassment in front of women. Keeping all these aspects in mind the tradition of wearing anklets have begun. Wearing anklets has even proved to remove all the negative energy from house with the sound that it provides. In earlier days women were not allowed to talk to strangers or other men and when she wears the anklets other people would be knowing when she is coming near them. When you wear the gold or silver anklets they rub against your bones whenever you walk and this way your ankle bones will get stronger. More over these anklets add more beauty to the women who is wearing them and attract men towards them as well.
The fashion anklets
Usually when you look at the anklet these are joined with small rings to form a chain and for the comfort of the wearer. These rings makes the anklet bend according to the shape of your ankle. Now a days though the reason for wearing the anklets have been changed, most of them do love to wear them still. Whether it's a month old baby or school going girl, teenager, married women or a mother everyone would love to wear these anklets. You can find different patterns and styles of anklets in the market which have been made using different materials. Whether you can go for the gold anklets, silver ones or even the imitation jewellery which you can find in the market. When you go for the western wear anklets these come in the form of ankle chain or anklets without bells and are mainly worn by the teenagers.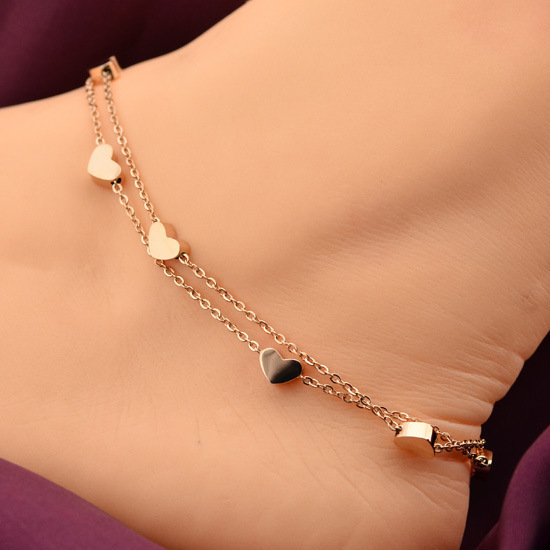 When you checkout the metal anklets these can either be in the form of flexible ones or the inflexible. When you look at the flexible ones these are made using the rings which have been tied to each other to form a chain. The inflexible one is just made using a metal which has just been given a shape. Based on your interest and feasibility you can choose any kind of anklet of your choice from the huge list of options that you can find in the market. You can find different range of anklets which have been priced differently.Usually the most common and popular types of anklets which you can find include the silver ones, yellow gold, pearl, white gold, crystal, shell, coral, brass, diamond, beaded and much more. Depending on your budget you can choose the kind of anklet that would come within your expected price.
Choosing the right anklet
When you look in to the market you can find anklets which vary in the length. So for some it might be loose and for few the anklets might become tight. And usually there are lose styled anklets as well as the tight ones. You can either go for the anklet which goes below your ankle bone or choose the one which just comes above the ankle bone. It all depends on you to choose the style of wearing the anklet which would suit your attire. The style of the anklet even depends on the occasion to which you need to go. If you want to go for an occasion with a traditional attire then you can go for the anklets which go below your ankle bone and if you are wearing the western clothes then you can go for the tight anklet or the one which comes above your ankle bone.
The footwear which you wear will also play a very vital role in choosing the right kind of anklets. It is very important to decide what you would be wearing with the anklets whether it's the shoes or the sandals. If you are planning to wear shoes then you should make sure to choose the anklet which comes above and is tight. This way you can prevent the discomfort the anklet might produce when it gets in to your shoes. Now a days you can find the adjustable anklets in the market with the help of which you can adjust the height of the anklets according to your comfort. So you can either tighten them or loosen depending on your requirement. With the increase in demand for the adjustable anklets all over the world you can find number of online stores where you can find huge collection of modern as well as traditional anklets of varying prices.
Conclusion
If you are the person who love to have everything matching from top to toe then you are at the right place. You can find different models and patterns of traditional to the modern anklets which would go with different attires. Based on your requirement you can buy different anklets and have a great collection of the same so that you can wear them to any occasion which you might need to attend. As per your choice you can put any ankle that you like and which would best be suitable for your attire. These anklets add a touch to your outfit. If you are planning to attend a wedding or any traditional occasion then you can wear the loose and heavy designed anklets and if you are on a western attire then you can go for the single leg anklets which are just simple with single line and elegant.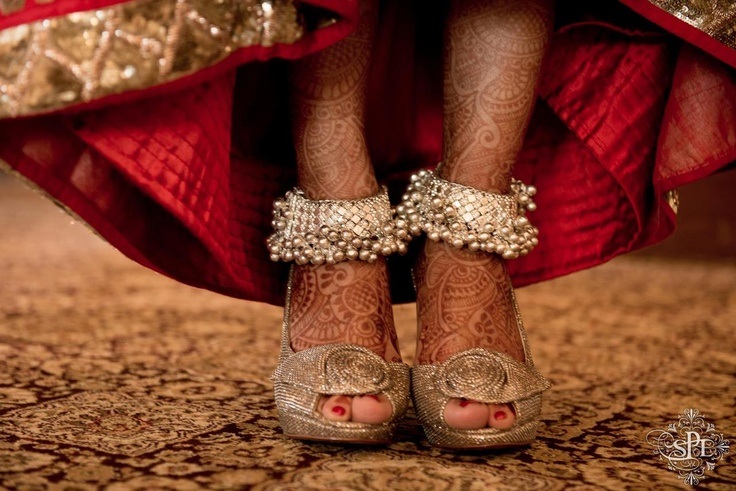 In today's world these anklets have obtained a great place in the hearts of traditional women along with the modern ones. These can be worn on any attire whether it be the traditional saree, half saree, salwar kameez, ghagra choli or the western wear such as jeans and top or on to the skirt. You can find wide variety of anklets in the market which would go with any of your dresses. You can even save lot of time if you go for the online shopping. This is because you can now checkout the huge collection of anklets which are available online over different sites from your home as well. It would even be possible for you to visit number of online stores within a short period of time so that you can compare the prices and buy the best and affordable anklets of your choice.