Are you among those who believe that scarves are for winter only? Then you are getting it wrong! Scarf is considered as a year-round accessory that can take an outfit up to a notch. Moreover, you can wear a thick one during the wintry days and a floral one in summer. The best thing about a scarf is that it will never judge your look. Whatever you may put on, scarves simply make you more gorgeous. But to make your dress up cuter, you must know the tricks to wear it smartly. Just drape it in your own style or try an easy knot, you are ready for all the seasons.
Here we have come up with a style guide that will let you know how scarves can rock any outfit in no time. Some are classic and some are going to be your 'hot favorite'! Read on to know more.
Wear the French Knot
Make French Knot your classic style quotient and you are going to fall in love with it. The procedure is easy as well. Simply fold your scarf and place it round the shoulders. Now bring the first loose end, pull it under the loop and put another loose end over the same loop. Your Frech Knot is ready!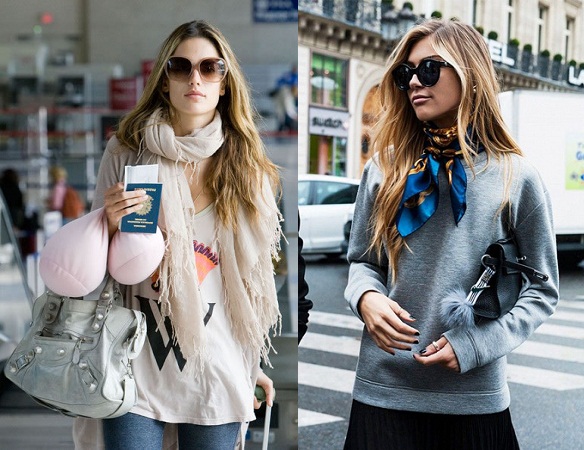 Let's style to Infinity
Infinity style with a knotted scarf is always at its best. But if you don't have an infinity scarf yet, Try it with your regular scarf. Create a large loop by tying the ends of your scarf. Put it around your neck while keeping the knot on the back. Twist it once more or twice and hide the knot by layering it. You are ready for a business meeting in no time!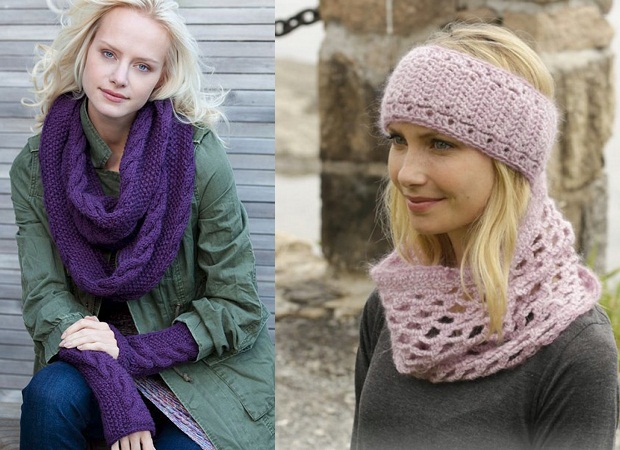 Knot it like a necklace
If you are among those who believe in looking simple but classy, knotted necklace style is for you. Let the scarf swing around your neck and put one end in your hand. Create a loose knot. Pull the other end of your scarf through the side knot while keeping it perfectly under the knot loop.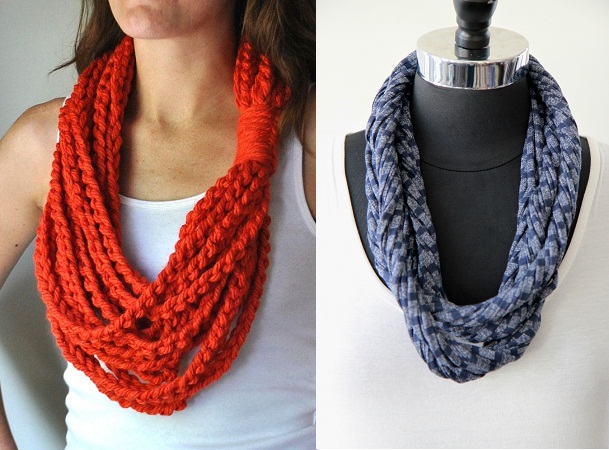 Tuck it in your belt
Put on a random loose t-shirt and make it fit well with a belt over your t-shirt. Team it with a pair of denim. Wrap the scarf round your neck and tuck the ends in your belt. Whether it's a date or a casual outing, you are sure to grab the attention.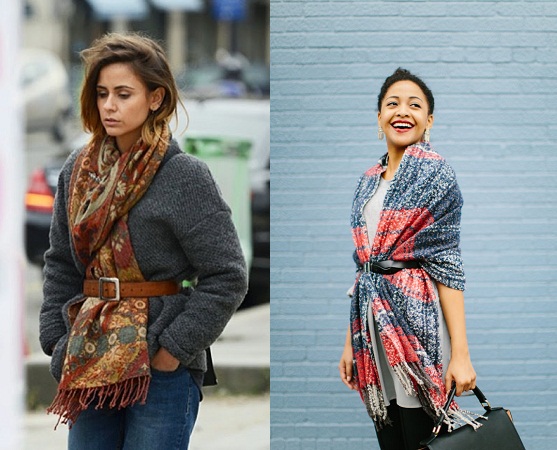 Double Scarves featuring together
Two differently printed scarves can be put together to make it look like one. Wrap the scarves round your shoulder. Loop it once and put the fabric on the front side so that both the sides can be highlighted properly.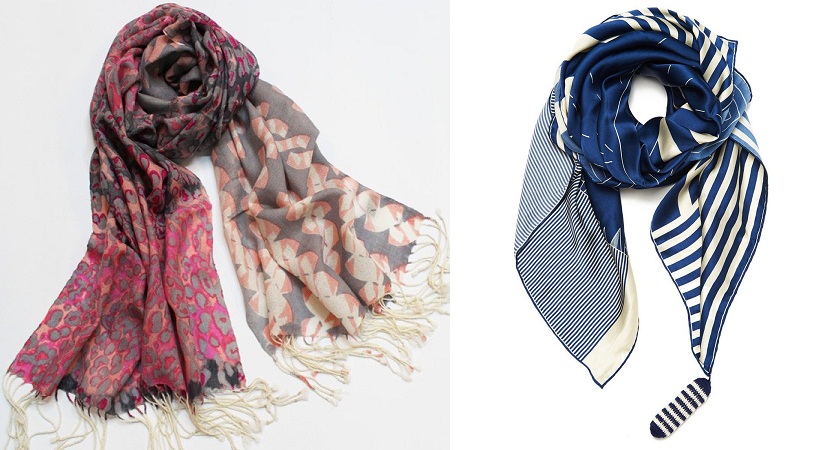 Easy Neck Wrap
Neck wraps are one of the easiest styles you can do with your regular scarf. Pick a long scarf. Create a loop by winding it twice around your neck. Now take the ends and hide them inside the loops of your scarf.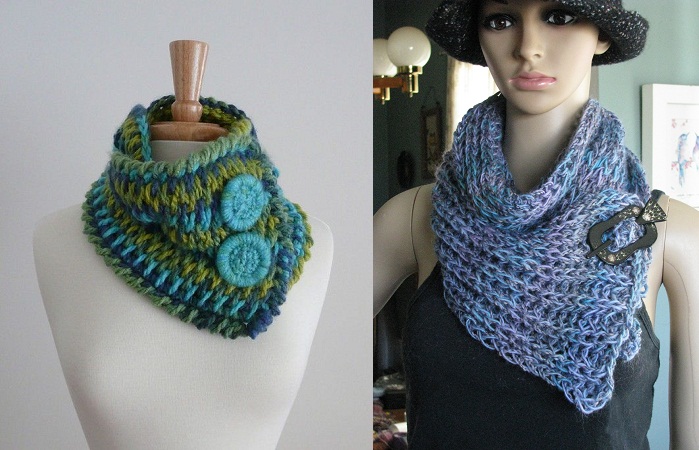 Thin Belt round your waist
Let's bring the long-awaited change in conventional style of using leather belt. Choose a beautiful scarf that suits your attire. Be it a short dress or a long A-line frock, wear it as a belt around your waist to define your curves better.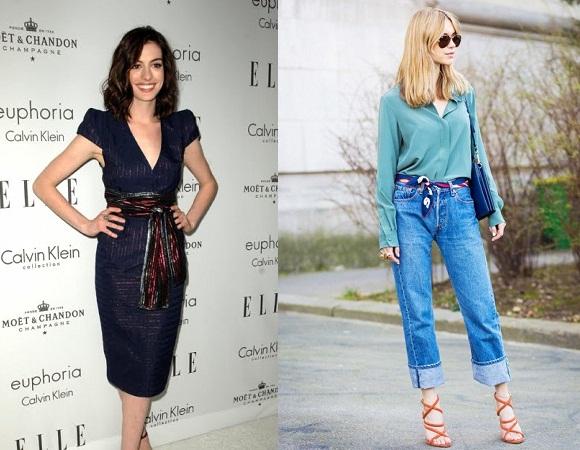 Classic Double Loop
Are you on the lookout for an easy and effortless styling with the scarf? If you nod in affirmation, Classic double loop is the ideal one you can try in any occasion. Fold your scarf in half and put it round your neck. Bring the scarf ends together and tuck them through the scarf loop.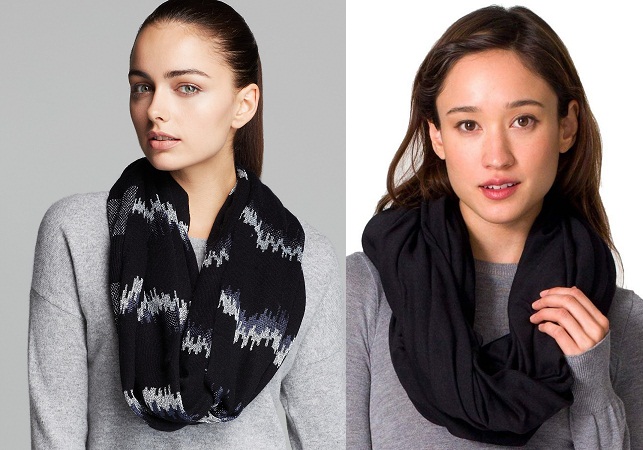 Braided Style
A scarf wrapped in a braided style can enhance your appeal at once. Pick a long scarf. Place it behind your neck. Bring the scarf ends together and tie a half knot. Now cross its right end over the left and pull it under the scarf loop. Do the reverse with the left scarf end and repeat it until it becomes a complete braid.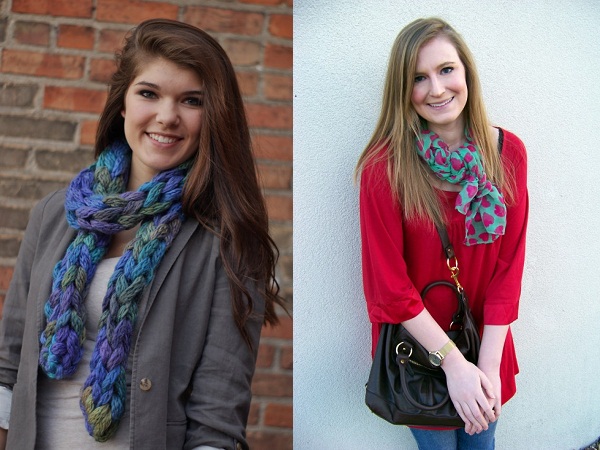 Wrap it like a Jacket
This one is the most innovative style you can ever create with a scarf. Wrap it over your shoulder. Take the ends of your scarf and tie a knot on your back. Your scarf jacket is all set to rock an outing with your friends.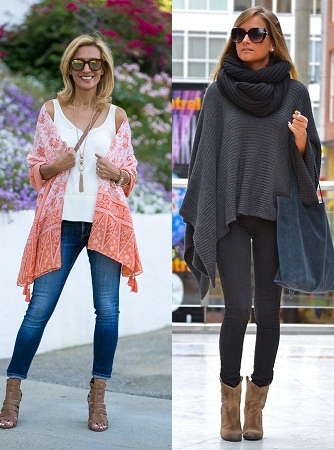 Decorate your messy bun
Have you ever thought that your scarf can help you decorate your bun? Yes, it can. Put it a bright ribbon around a bun for a look that stands out in the crowd. Whether it's a holiday office party or a fun outing with your friends, decorating your bun will grab the attention at once.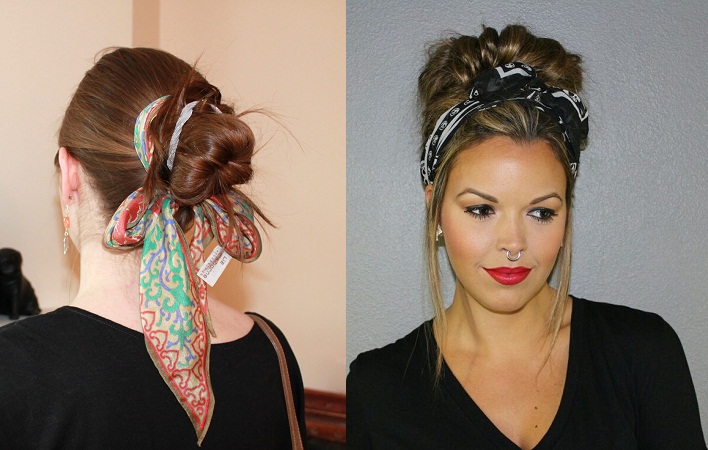 Know some more unique styles to tie a scarf? Leave it as a comment below!