In the digital world of smartphones, a watch might seem to be pointless from the standpoint of utility. So, why should you wear one? The answer itself can become an article. But without losing the focus from our topic, we would like to keep it short and simple. A wristwatch always represents something more than it has been designed to do. Watches for men that speak their personality may sound quite presumptuous. But it's true. Hear us out and you will get to know how.
For a veteran watch collector, no collection can be ever complete. Still, we would like to share the details of those timepieces that you must own even if you are not a watch lover or an anonymous collector. These outdoor watches, irrespective of their price tags, will show off your personality, style and fabulous sense of personal fashion. Some might say, as a watch collector, you can never own an inexpensive and a luxurious watch simultaneously in the same watch collection. We say you can.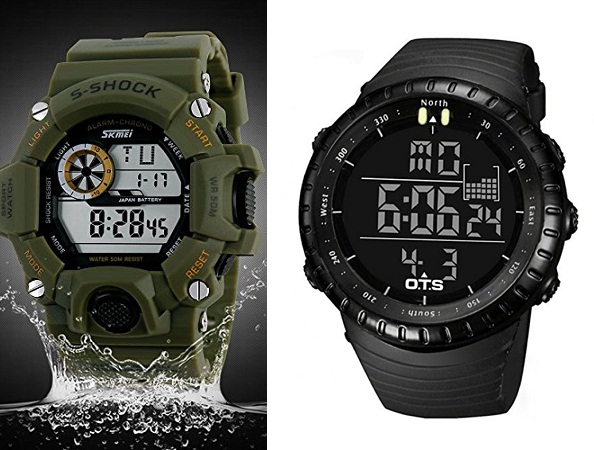 A great watch is synonymous to an expensive suit that makes you highly confident, presentable, classy and more complete than your former being. Just concentrate on the watch a man is wearing, you can easily figure out his personality traits.
Here comes our pristine collection of timepieces that will help defining your special moments, be it your first job or the very first date of your life. They look simply perfect!
The Dress Watches
The main function of a dress watch is to make your formal wear more appealing. The single word that defines them is simplicity. Often these dress watches are not so accurate in keeping the time. Some of them even lack their second hands. While choosing a dress watch, make sure that it's unornamented and perfect in proportion to the wrist of the wearer. It should smoothly slip in or out from the cuffs of the dress shirts. Along with the metal sabre, the roman as well as Arabic numerals can also be found on these dress watches. But the face of the dial must be black, white or metallic.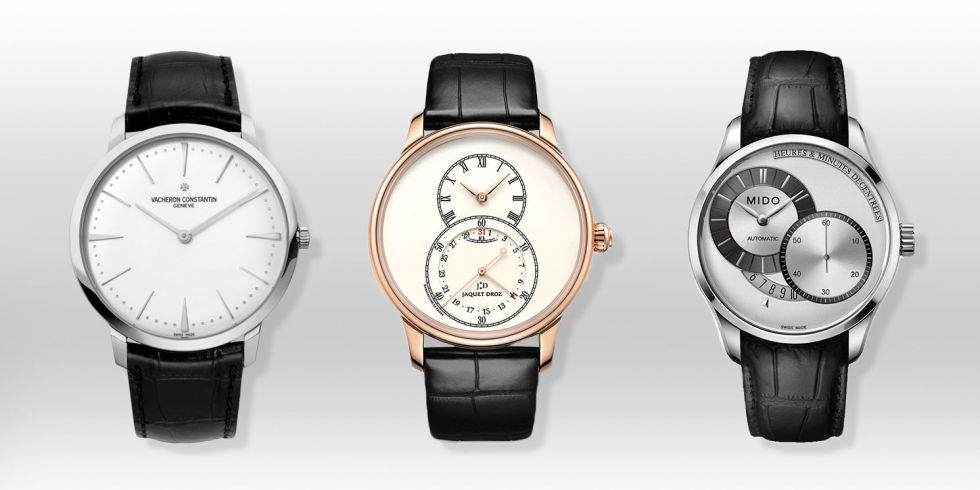 Aviator Watches for Men
No single style can perfectly define an aviator watch. The updated nature of aviation industry has helped in developing new requirements.  There's no denying in it that the former aviator models which were used by the pilots required to be accurate and legible in low light also. Over the time, these models have been modified. Their black dials are now mostly designed with the white numerals to satisfy the requirements of the wearer. Be it a holiday outing, clubbing or a sports events, any kind of casual outfits can be teamed with an aviator watch.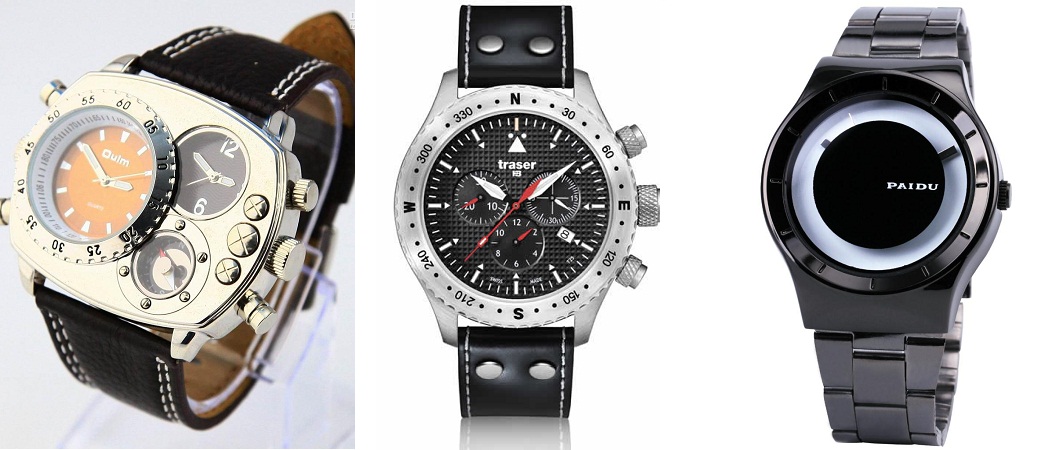 The Field Watches
Field watches are one of the most common types you will come across while hunting for the perfect men's watches in the market. They should be readable in low-light as well as night conditions. Canvas or leather bands are the ideal ones for the field watches as you can easily swap them out if damaged. Though the metal bracelets are more durable for regular use, they might get scratched quickly and pretty much expensive to replace.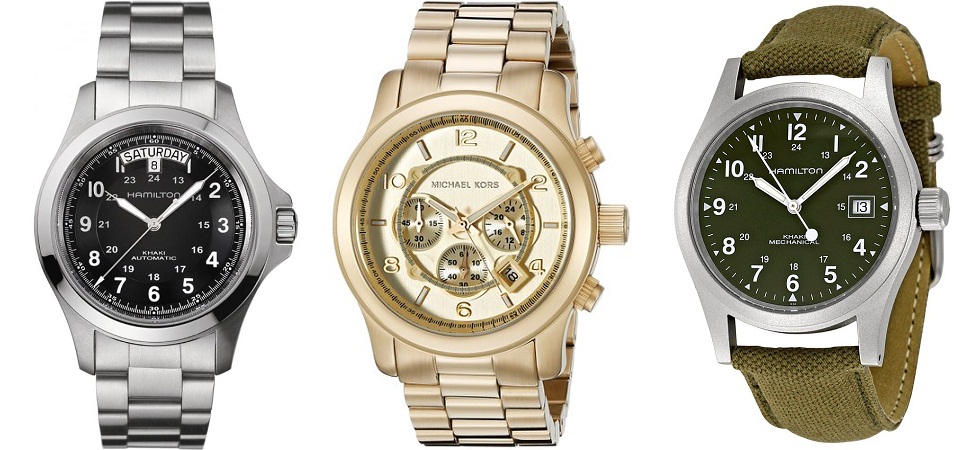 The Dive Watches
Generally, dive watches are considered as one of the trendy but classy watches in the market since 1950. These timepieces are not just bold, they become a major part of aesthetics. They can hold the extreme pressures even when you are traveling underwater. The 60-minute ring is the most useful part of the watch that you can use for counting how long you have been underwater or just waiting to catch a train. Both the markers and hands of these watches are large in size while increasing the readability in low light also.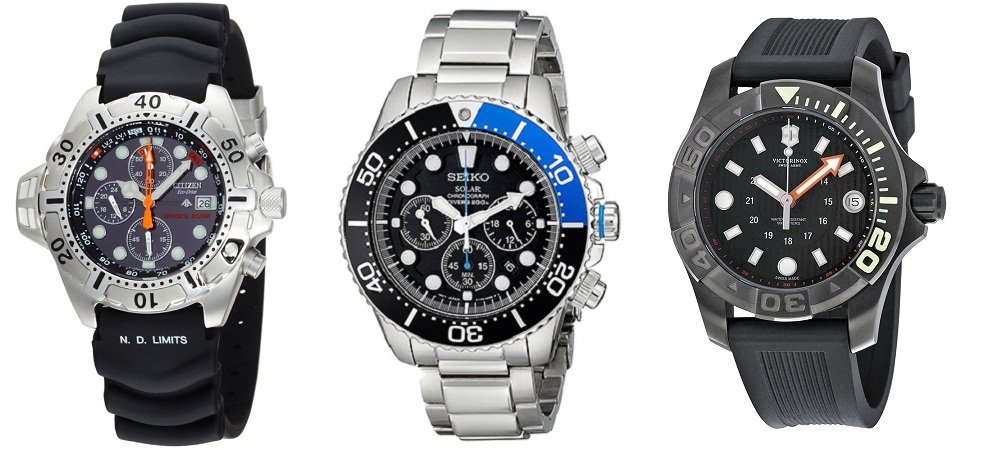 The Racing Watches
A huge number of exotic colors and styles are available when you are going to select a racing watch. These watches need to be flashier than other designs like the field watches. One thing you need to keep in mind that the flashier your watch is, the more recreational it looks. So dress accordingly that suits your personality.



Since with every passing day, you are striving to go elegant and classy no matter what occasion it is, hope these watch styles will take good care of your personality.