Staying warm is the key concern of every individual during the winter. If you're at home, that can be easily ensured by rolling yourself up beneath the blanket. But when it comes to stepping out of the house, you need to make a style statement that is cozy and fashionable at the same time. The greatest benefit of winter is that you can or rather you have to choose multiple outfits to cover yourself from head to toe. Yes, you need sweaters, jackets, overcoats, a scarf or a muffler and wooly caps to give you enough warmth. So, there is a lot of room for creating layers with your outfits and coming up with innovative combinations of the outfits so that you look cool outside and feel the warmth inside. Now, it is time to check out some of the upcoming trends for winter.
Overcoats – The Navy Style
The trend of wearing camel coats which go well with denim has been a popular winter fashion. But the navy overcoats which has gained a lot of popularity of late can be a great outfit to throw over this year. The navy style coat is quite versatile as it can be matched with a wide range of outfits such as dresses, denim, long skirts and so on. With the warmth it provides and the trendy look it has, a navy overcoat also adds some elegance to your winter look and personality.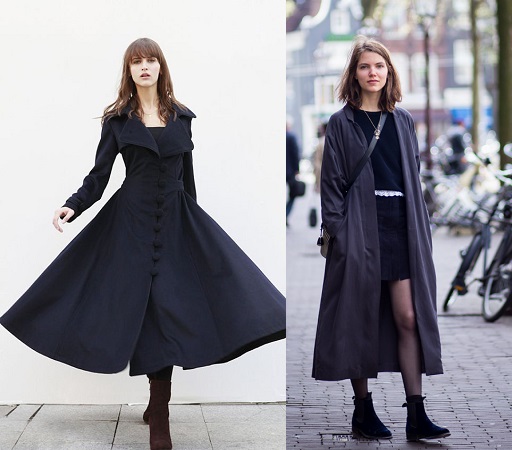 Go For Layers
Are you reluctant about packing away your stylish summer outfits? There is no need to. You can layer them with warm outfits which are necessary during the winter. For example, you can layer your summer dress with a turtleneck underneath. To make it look more interesting, you can contrast the color of the turtleneck and the summer dress you choose. This will not only keep you warm and cozy but also add style to your winter look.
Ski Jackets For The Winter
You don't need to be a mountain climber or skier in order to wear these cool ski jackets. These jackets have made their ways on the plains right from the snowy slopes and ranges. This upcoming trend will do all the needful as it will provide you with the maximum comfort you can imagine during winter. And at the same time, it will give you the unique cool look you want.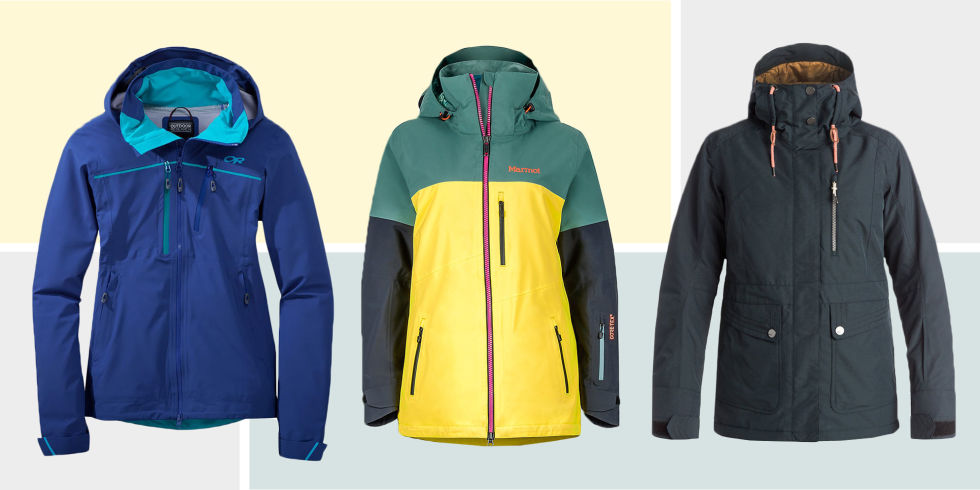 Go For Sleeves – Extra Long
What if your sleeves are to replace your gloves? Sounds weird? Well, not really. You already know that it is quite annoying to put off your gloves before dining or receiving a phone call and then again putting it on. These extra-long sleeves can be a great alternative to gloves. Moreover, these have a strange look which can give you a unique winter makeover.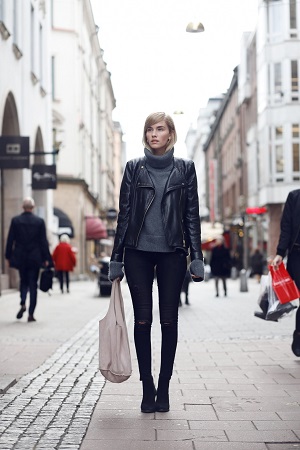 Accessorize With Boots And Hats
When covering yourself from head to toe is the requirement, why not make it cool and fashionable too? When overcoats and turtlenecks are already worthy of attention, why not accessorize them with matching boots and hats? The '90s style platform boots are up in the market again to elevate your feet high and keep them dry at the same time. To give your head a new winter looks you can go for oversized trooper hats with furry ear flaps to protect your ears from the chilly wind. Along with the protection from cold that it ensures, it is also quite stylish, especially for those who prefer off-the-rack fashion.
With these upcoming fashion trends for this winter, you can add your innovations to make them even more stylish and unique. These can also inspire you to come up with creative style statement for the winter which is drawing near. So, it is high time that storms through the shops and checks out the online shopping sites to buy the best outfits for this winter.