Whenever you think of printed fabrics, what comes to your mind? Maybe some patterns, surprisingly its floral designs. These inherently beautiful designs are the most ubiquitous concept of fashion. These dresses are available in millions of colors, styles, and textures that you most likely want them to see in your closet. The days will be getting shorter and the nights will be darker in this fall, well here are the guides to look great in this fall.
How to Choose the Right Clothes in this fall?
As the weather starts to be cool during fall, you should go for more dark and neutral colors. Time to avoid light and brightcolors like pastels, neon, and white! Here are following few tips to choose the right clothes for this fall –
You should go for darker colors like navy, burgundy, and plum.
If you like neutral colors, then black, brown, and gray are the suitable ones.
Wear dark floral patterns like thistle, rose and pansy flower designs.
Avoid light and linen cotton. You can try lace; cotton, denim, flannel, and suede are the most suitable fabrics.
You can try scooped neckline and lace dresses in this fall.
Here are the top 5 floral design dresses you don't want to miss in this fall –
Azzedine
The heavy georgette outfit with a unique digital floral print all over its body is what you going to love this fall. The dress features V-type neckline and exposed on back with ruffle details. The dress is stitched with 100% polyester georgette fabric and nylon. It features –
Digital floral design
V-neckline
Waist fitted and front split
Heavy georgette polyester fabric
Dry clean recommended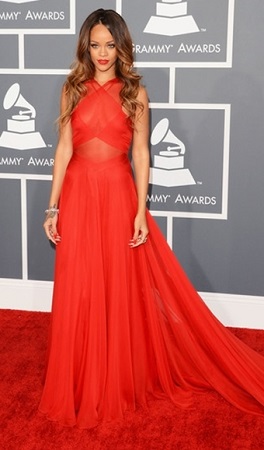 Sloane
The Sloane dress has a unique and exclusive digital floral print all over the body with matte satin fabric. It has open scooped back with spaghetti straps and silhouette which looks elegant. He fitted waistline will show your curves and flared skirt will make you embrace the dress. It features –
Matte satin polyester fabric;
Lean silhouette and spaghetti straps;
Fitted waist and flared skirt;
Unique and elegant floral design
Dry wash recommended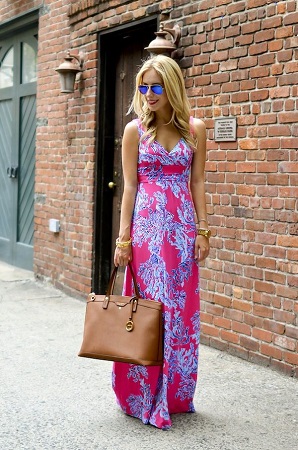 Rosalita
This navy blue heavy georgette dress with an exclusive design is perfect for you in this fall. It has a high neckline and lace-up work on the back which makes this dress even more special. With three-quartered flared sleeves and floor length skirt with fitted waistline, this dress will look perfectly beautiful on you. The dress features –
Exclusive floral design
Heavy georgette polyester fabric
High neckline and lace-up designs
Flared sleeves and full-length skirt
Zip closure
Recommend dry clean wash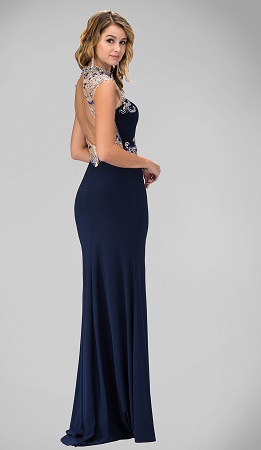 Grand Lily Dress
The two-piece heavy georgette dress is a lovelight for anyone who loves off-the-shoulders dresses. With an exclusive floral print, the upper body is an off-the-shoulder designed crop top with button closure on the back. The skirt has the same design except for two thigh-high splits at the front of your dress. The dress also features –
Exclusive floral design
100% heavy georgette polyester fabric
Off-the-shoulder design, crop top
Waist fitted skirt with thigh-high splits
Invisible zip and eye closure
Dry clean only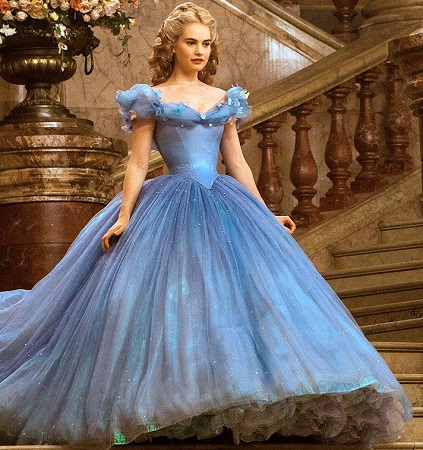 Roxette
This light chiffon outfit with a unique floral design all over the body is what you're looking for this fall. The dress features halter pleated neckline with cutout details on front and a side split. With open up back and fitted waist, the skirt has perfect flares for dancing. The floral design on the body looks perfectly great and you'll look elegant and stylish on it. It has few features like –
100% chiffon and polyester fabric
Exclusive blue floral design
Halter neckline and side split at front
Waist fitted
Recommended dry wash only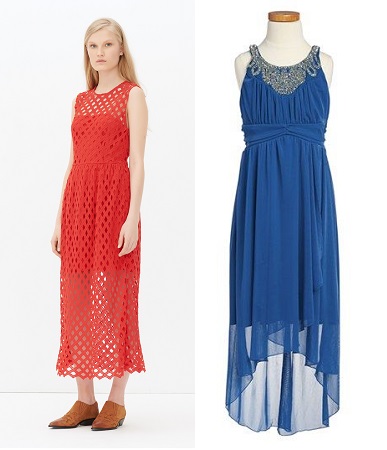 These exclusive floral printed dresses are perfectly beautiful for this fall and you'll love to wear them and cherish the season.