Some people opine that jackets are to be worn only during the winters as they are warm.  However, today you can find jackets made from all kinds of materials to suit each and every weather condition. Jackets today are a fashion statement that women from all walks of life want to wear. They come in a wide variety of styles, colors and lengths to match the choice of each and every woman.
Different Styled Jackets
Jackets have been in fashion from times immemorial. The style, cut and length vary from time to time depending on the fashion but the craze for jacket remains unchanged. Women want constant change in their looks for which dress designers make minor changes in the style, cut and length of jackets every season.
The Trend of Long Jackets
Long jackets are in vogue these days and you can find most frontline actresses wearing long jackets made from different materials over different outfits in their latest movies. Jackets are head turners as they give a completely new look to the woman. They change your otherwise casual and not so good looking attire into a new style altogether.
Long jackets come in an array of styles and cuts. These jackets come in different lengths which come under the category of long but their lengths vary to suit the comfort and lengths of different women.
When wearing a long jacket, the important thing is not following the current trend. Rather the important thing is to pep up your attire and look glamorous. Therefore before wearing a long jacket over any of your outfit, you must see whether it goes with the outfit or not.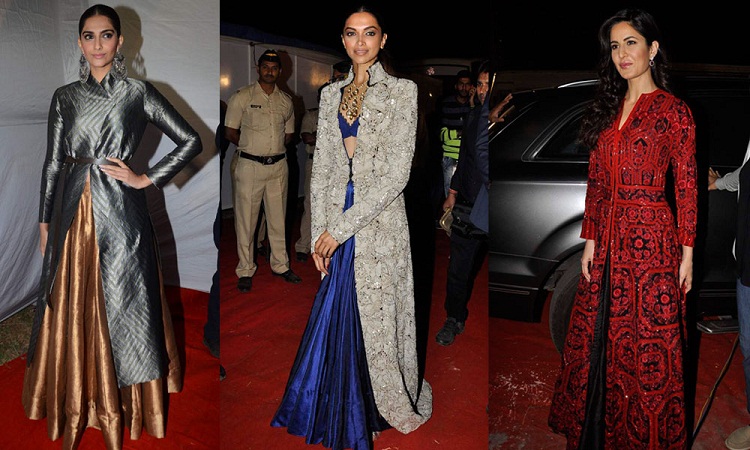 Long jackets come in an array of lengths. The lengths vary from mid thigh to mid calf and every woman must have at least two sizes in order to complete her range. Here it is also important to mention that jackets come in a wide variety of materials. Most companies manufacturing jackets do this to offer choice to women and because different seasons require different kind of jackets as well.
Some of the most popular jacket materials include cotton, viscose, fur, leather, silk, fleece, polyester etc. Although jackets made from most of these materials can be worn in all kinds of weather conditions, jackets made from fleece, fur and some other warm materials can only be worn during winters.
Long jackets are multi utility clothing that you can wear as a casual office going apparel or as a part of your ensemble. The best part about long jackets is that they not only provide an extra layering over your body but also cover the bare parts of the body.
Jackets are Universal
Today jackets are used by many to enhance their looks. Some styles of clothes look good with short jackets but long jackets are universal. You can wear almost any kind of apparel under a long jacket and turn many heads around. Such is the attraction of long jackets that often you can notice people following you for a distance to register your combination of dress and long jacket.
You can turn the heads around with long jackets over your outfits. Here are some Indian and western outfits with which you can wear your long jacket and make people follow your style.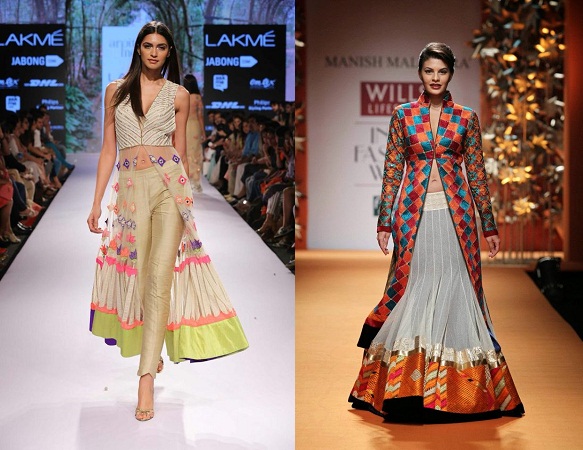 Long Jacket over a Sari
Sarees are a complete dress in themselves. Although the trend to wear saree as a casual and office going outfit is very much on the decline, even then women that wear sari for office are looking towards long jackets to enhance their looks.
Handling a saree in office is a difficult task and in places where weather is unpredictable, it is also necessary to cover yourself for protection. Long jacket is the best option for all your needs as it keeps your saree intact, it offers an additional layering over a  saree to give you a sense of security and protects your from all kinds of weather conditions.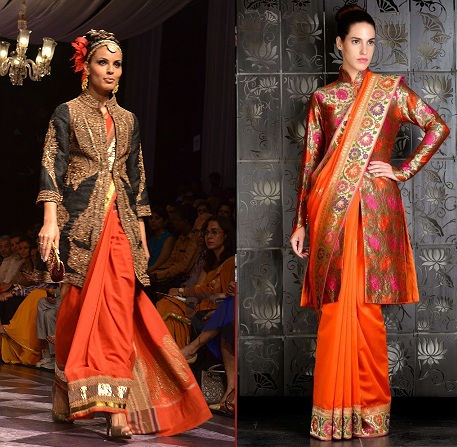 As a party ensemble, long jacket plays an important role over a saree. During winter season women have just the shawl to cover themselves which is mostly not sufficient. Moreover a long jacket provides grace to the saree and holds it intact for the entire party time without any disturbance.
Long Jacket over Indian Women Suits:
Women are wearing long calf length or lengthier suits these days. Long jackets over Indian suits give them a formal look. Long jackets are useful as well because apart from providing protection to the lower part of the suit, it also offers great style and dignity to the suit.
No matter how expensive your short jacket is, but is always remains a casual dress. However, a long jacket instead gives a formal look to your entire ensemble.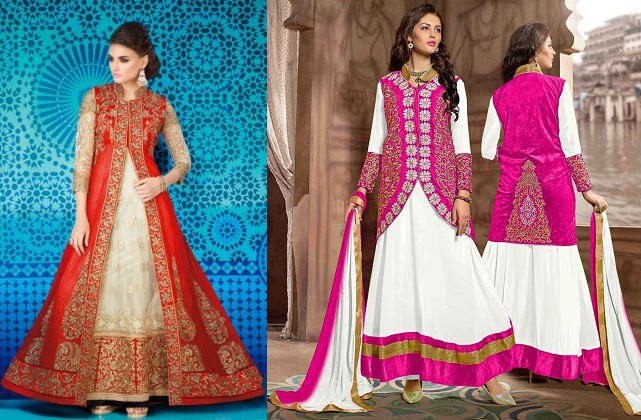 Long Jacket over shorts and short skirts:
Women love to wear short skirts and shorts. Long jackets are a wonderful combination with them. On one hand they cover the bare portion of the legs and when you want to show off, you can just open your jacket and flaunt your style.
Young women are wearing more of this style these days as they can go partying with the style. You can cover up while traveling and just let off the jacket when you reach the party place.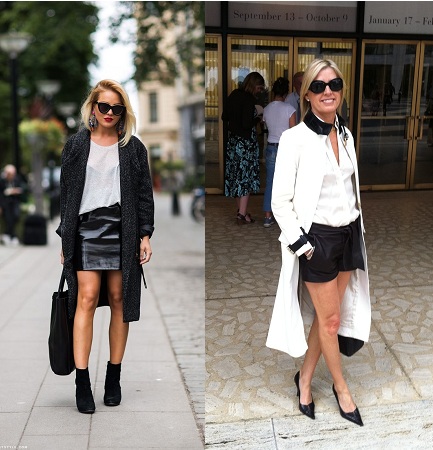 Long Jacket with trousers and leather pants
This combination is the latest and most preferred as you can wear this style as casual as well as formal apparel. Women of all ages prefer this style as it is a very modest yet most impressive style. Long jacket with trouser gives a formal look and business look which you can carry at your work place as well as your party place.
As long jackets are available in different lengths you can choose the kind of length that suits your style and body structure. Also these jackets are available in an array of designs and cuts from which you can choose your favorite style.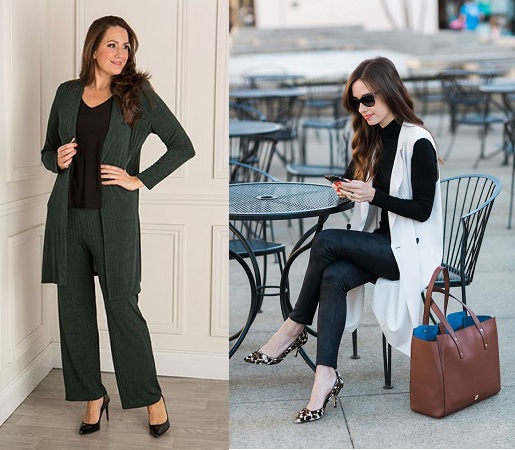 Today designer long jackets are also available in market which you wear exclusively for your formal and informal gatherings. These designer jackets come in exclusive materials and manufactured by brands known for their style and quality.