While it comes to buy any clothing item, trend is not only the single deciding factor. In fact, the comfort level and the feel of the fabric also matters a lot. As tops now have become the wardrobe staple for every woman and girl, therefore choosing the right material is very much important. Though there are many fabrics available these days, but at the recent times, chiffon tops have gained immense popularity. Tops made of this lightweight, sheer fabric are just perfect for every climatic condition and these help to keep the wearers comfortable and trendy.
Chiffon tops are considered as one of the must-haves in every woman's wardrobe. Starting from the casual day to day engagements to the dressier occasions, these tops are just perfect for flaunting an easy look. Besides, these are also available in a wide variety of styles to suit to the requirements of every buyer. So, whether you prefer a long sleeve or a short sleeve or sleeveless tops in pretty prints or in soft solid shades, you will find everything with the sheer elegance of chiffon.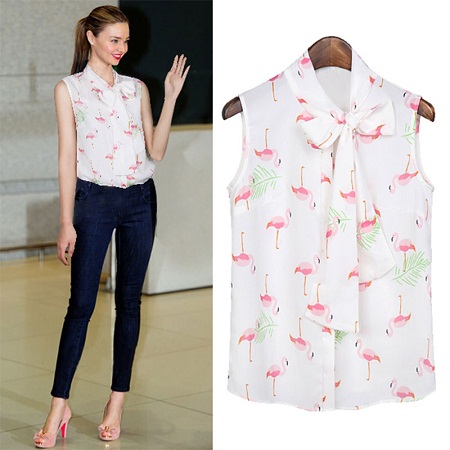 Few more information of chiffon tops:
Chiffon tops don't only come in conventional shades, but these also come with innovative prints and patterns. Both of these things make these tops ideal for every season and every occasion. In fact, these tops are a timeless trend and can be worn by women of different body shapes and ages. While most of the fashion trends are considered to be seasonal, lightweight, gorgeous and balanced sheerwoven chiffon tops work as the staple for every trendy woman's wardrobe. The best and the most unique thing about chiffon is that it is versatile. So, the chiffon tops are not only ideal for places with warm weather because of the thinness, but you can also wear these tops in cold weather by just pairing these with coats.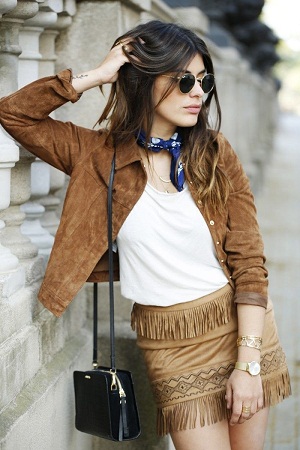 Weaving of chiffon tops:
As chiffon includes mesh like weave, therefore the tops made of this fabric offer see through appearance. In some cases, chiffon is also weaved differently to get a twisted or checkerboard look. In case of twisted chiffon tops, the fabric brings a crumply appearance. Therefore, here are stitching is done meticulously in a narrow and straight way to give the tops a great appearance. Another method of weaving chiffon is the plain method of weaving. This method includes filling yarns of synthetic fiber, silk or cotton, which pass under and over each other in the alternating fashion. Basically, here the chiffon threads are twisted and therefore woven together. Therefore, this fabric can be dyed to any or every possible shade.
Different types of chiffon tops:
Chiffon tops can be of different types and these tops are both ideal as casual and formal attires. For instance, you can create a cute casual ensemble by pairing a simple chiffon top with blue jeans. In case you live in a place with warm weather, then choosing the sleeveless chiffon tops will be the best option. For experimenting with your regular look, you can opt for a racer-back chiffon tank top with asymmetrical hem or floral print. Besides, there are sleeveless blouse tops with unique crochet necklines. If casual is your thing, then there are many other options that you can flaunt like one-shoulder design chiffon tops with batwing sleeves or striped Rampage tops with butterfly, zigzag prints and lace.
By flaunting chiffon tops, you can also add a little feminine flair to the workweek wardrobe. Formal chiffon tops come with a range of options like button front and looser fit tops, tops with utility pockets, tops with distinctive details like accordion pleats, front ruffles or scarf tie.
These days, various chiffon tops are also available, which are made from polyester. It is better to avoid those.
Teaming up chiffon tops with other outfits:
It has been mentioned earlier that chiffon tops are found in various styles, starting from short to long sleeves and zip-up to buttons. So, you can team up these tops with leggings for relaxed weekend looks and with boyfriend jeans for a normal day outing. On the other hand, plain chiffon tops teamed up with a blazer can complete the corporate look. Apart from that, these tops can be paired with skinny jeans for a simple dinner outfit.
As a whole, it can be said that the chiffon tops are just perfect for casual, formal and semi formal events. Being a light fabric, these tops are just perfect for any day time activities. All you have to do is to pair these top with casual skirts, pants or shorts according to the event type.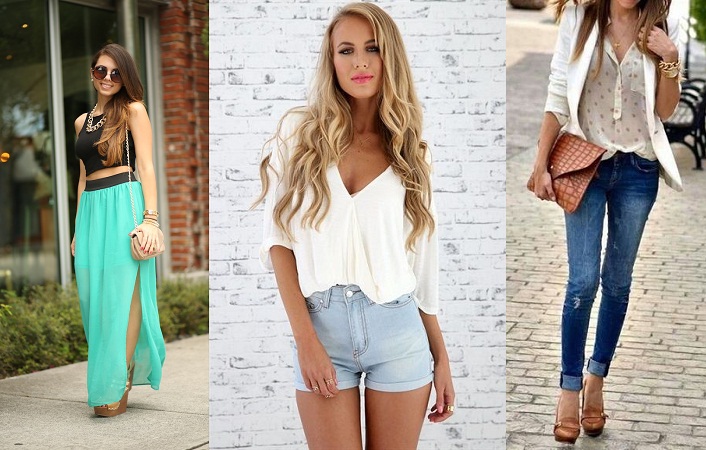 Conclusion:
So, if you want to give a makeover to your wardrobe for a sophisticated touch, then you must start shopping for the chiffon tops. The chiffon tops perfectly exude elegance more than any other things. Besides, these tops are available in a wide variety of designs and sizes. Hence, you will easily find extended size of these tops in case you have a bulky shape. Being an easy fabric, the chiffon tops are also perfect for women with heavy bust. Though these tops will add an additional volume, but these will not add bulk like as other fabrics. Moreover, these tops are available in pocket friendly rates, making these affordable for all the women, who prefer to be feminine.
How to care for the chiffon tops:
Chiffon tops can last for a few years in case you take proper care of the material. In order to prevent fraying, you must sew the seams of the garment. Besides, to avoid any more fraying, you must sew a stretched line along the top edges before washing it. In case you are planning to make a top from this fabric, place the fabric on any non slip surface and therefore sandwich the material between the layers of tissue papers. While it comes to washing, you can also consider dry cleaning. While ironing chiffon, opt for a little damp ironing to get rid of wrinkles.